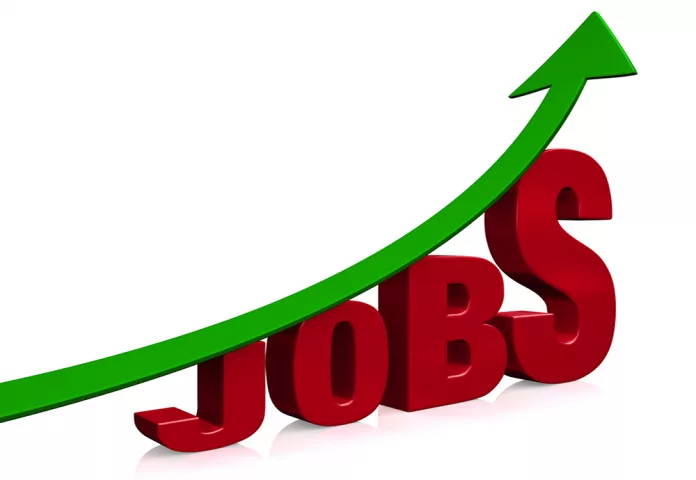 The March jobs report showed moderate job and wage growth, rising labor force participation, and low unemployment. Nonfarm employment rose 236,000, matching the consensus, and the unemployment rate edged down 0.1% to 3.5%.
The labor force increased nearly half a million, raising the participation rate to a post-pandemic high of 62.6%, and the participation rate for ages 25-54 exceeded its 2009-2020 peak. Average hourly earnings rose 0.3% on the month, and in year-ago terms slowed to 4.2% from 4.6% in February. The average workweek slipped by 0.1 hour for a second consecutive month to 34.4 hours.

Other job market data were considerably weaker, suggesting the goldilocks jobs report should be taken with a grain of salt. Job openings fell 632,000 to the lowest in nearly two years in February and are down more than 1.3 million over the latest two months. There were still nearly 1.7 job openings for every unemployed person, but labor demand is cooling rapidly.
Layoffs were low in the government report for February, but set to rise: Layoff announcements in the first three months of 2023 were the highest since 2009. Initial and continued jobless claims were revised considerably higher as the government rolled out improved techniques for removing seasonal variations from the raw data.
After revisions, the four-week moving average of initial claims was 238,000 as of April 1, versus a 198,000 four-week average reported a week earlier. Revisions to continued jobless claims were even larger, with their four-week average up 112,000 from the prior release to 1.804 million. Over the last six months, continued jobless claims rose more than half a million, a rate of increase typically only seen during recessions.
Business surveys were weaker than the jobs report in March, too. The ISM Manufacturing PMI index fell for a fifth consecutive month to 46.3 from 47.7 in February, and was the lowest since the lockdowns of 2020. The ISM Services PMI index fell to 51.2 from 55.1 in February and was the second-weakest since the 2020 lockdowns.
A majority of service-sector businesses added workers in March, while more than half of manufacturers cut payrolls. Both ISM surveys reported cooler inflation than in February.
Bill Adams is senior vice president and chief economist at Comerica. Waran Bhahirethan is a vice president and senior economist at Comerica.