Great Lakes cruise lines, much like their international industry peers, are feeling the challenges of operating in a pandemic but have high hopes that their ships can be back in the water for 2021 and bringing new cruising options for eager travelers.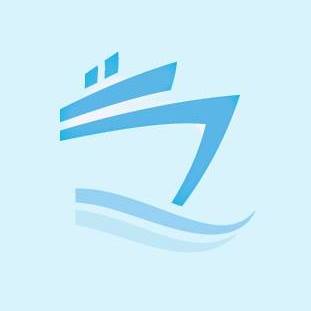 The cruise lines, ports, municipalities and travel bureaus serving the Great Lakes and St. Lawrence Seaway have released a list of safety protocols in effect for the 2021 cruising season. Organized by the international coalition, Cruise the Great Lakes, the group is focusing on getting the word out now so travelers can rest assured that 2021 cruising will be safe to enjoy.
Coalition board chair and Travel Michigan's Dave Lorenz said the Great Lakes cruise lines are taking this time to boost safety protocols, create new services and think about what travel will look like in a coronavirus-conscious world.
"Small-ship travel will be seen as a logical cruise alternative to the big ships, so that works to our advantage," Lorenz said.
The cruise industry also may see a rebound as innovations come about because of inventors getting creative during the coronavirus shutdowns and re-openings, said Leith Martin, Executive Director at the Troesh Center for Entrepreneurship and Innovation at the University of Nevada, Las Vegas.
More: Facebook 'Cowboys' Debate Ends in Understanding at Sheriff's Office
More: Program Will Help Address Climate Impact on Public Health, Emergency Preparedness
More: Bank CEO: Pandemic Boosted Customers' Use of Digital Tools, Changing the Way People Will Bank Going Forward
Martin is on the steering committee of the Lee School Prize for Innovation and Entrepreneurship. The competition aims to speed entrepreneurs in the development of innovations necessary to rapidly address the urgent problems facing the hospitality, entertainment, and travel industries resulting from COVID-19.
"The cruise industry was hammered at the beginning of this particular pandemic because there were very visible situations of ships not being able to port anywhere to let their passengers off. That image stays in people's mind, and that is one reason why the industry has struggled," Martin said.
"Cruises also put people in small spaces and in proximity to other passengers, so you'll have air filtration issues," Martin added. "But in the competition we're hosting, we're seeing different technologies being created to handle filtration and filter viruses out of the air. We're seeing smaller, focused air cleansing systems that could be used in a single room, like in a cruise ship, which is interesting. … Managing ways to do that in more effective ways that could benefit the cruise industry."
Old and new
What makes cruising the Great Lakes feel optimistic about the future is that smaller ships and local itineraries are likely to make passengers feel more confident about getting out there and traveling again, Lorenz noted.
"Our season doesn't come until spring, so our operators have a lot more time to adjust to post-COVID as we know it and, because of that, their need to book people is a little behind what the big ship operators need to do in other places," Lorenz said.
Among the challenges is the shutdown of lines such as Blount Small Ships, which has closed temporarily while the coronavirus situation is determined. Blount dropped out of the Great Lakes cruise association in the meantime, which creates challenges for the whole industry, Lorenz noted.
"Margins were so slim in that situation so it didn't work for them. We hope they can come back later under a new organization," he said.
But Lorenz is hopeful there will be "big announcements" soon in terms of new operators moving into the Great Lakes cruising industry and boosting not only opportunities for passengers but for the other travel destinations around the state, Lorenz added.
What also will boost travel and cruising is if a vaccine can be found and distributed, Lorenz added, giving travelers the confidence to get out into the world again. Many parts of the travel industry, especially hotels and convention centers, have been hit hard during the pandemic, Lorenz said, so they want to get back to business.
On the plus side, some travel sectors did well, especially those along the Great Lakes and travel centers in port communities, Lorenz said. He spent much of the summer traveling the state, especially to key tourist areas such as Mackinac Island, to talk about how safety protocols were going and to highlight the options available to people to get out with masks and social distancing.