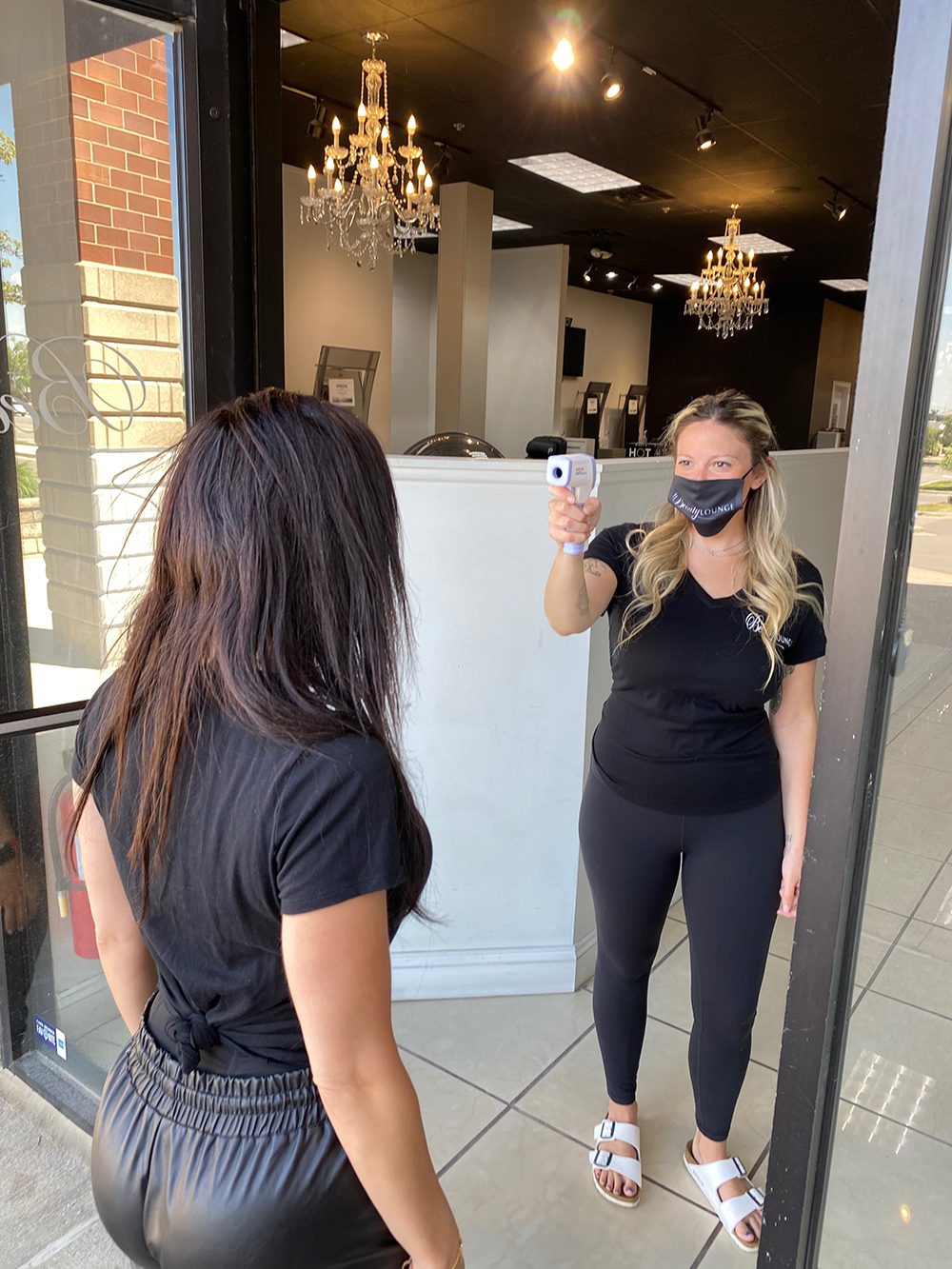 Opening Day has a lot of connotations in Michigan, perhaps creating mental pictures of a baseball diamond or players taking the field. In 2020, that image has changed – now, it is of a hair salon or barber shop as well as long lines of shaggy-haired people waiting outside.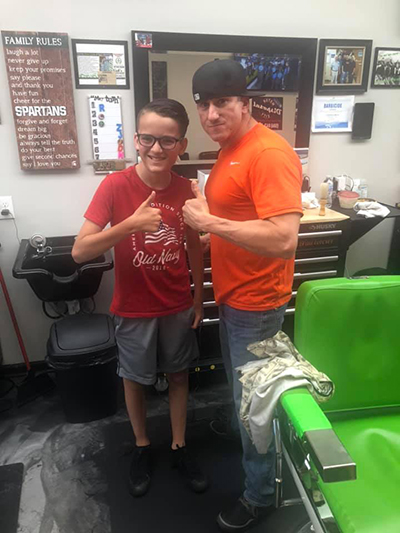 Monday was opening day for hair, nail and makeup stylists as salons and barber shops could start working again under Michigan's reopening plan in the wake of coronavirus. Across the state, people rushed the doors to get their hair done, as well as getting manicures and pedicures.
Social media was full of pictures of happy people with their new looks. Salons generally said the first day went well, and customers reported that they felt good about the social-distancing plans in their favorite spots. Yet some businesses said they will remain closed this week as they "wait and see" how the first days go for the overall industry.
Timothy Madigan, owner of Lakeshore Wealth Management, took his son to get his hair cut at Nick's Barbershop in St. Clair Shores. Madigan said he had recently cut his own hair at home or he also would have had a haircut Monday; he expects to also go to Nick for a cut by next week.
Madigan said the barber shop typically requires an appointment, so he set a time with Nick before they went into the shop. Nick had brought in additional barbers, so there wasn't a line outside of the shop. There was social distancing between the chairs as well as a sanitation station for customers to use, featuring hand sanitizer.
More: Leaders Look for Ways to Build Trust and Racial Justice in Wake of Protests
More: U.S., Canada Extend Border Closure
More: Supreme Court Ruling Protects Gay, Transgender Workers
"They had a constant stream of customers coming in," Madigan said, and everyone came away with a stylish trim. "I saw the barbers sanitizing their equipment between customers and they did a good job."
Phones ringing off the hook
Matt Friedman, co-owner of public-relations agency Tanner Friedman, also got a haircut on Monday. He cheered the opportunity to fix his hair, noting that many of his clients and co-workers likely felt the same way about his previously hairy look.
"Took a chance and sent a Facebook message to my longtime barber shop and got a reply and an appointment," Friedman said. "When I was in there, guys were walking in – they had never taken an appointment before – and the phone was ringing constantly. The owner brought in her son and grandson to manage traffic, run the appointment book and answer phones. They want to avoid lines and keep things safe."
Checks on haircut apps for chain salons such as SportClips and Great Clips showed how busy salons and barbershops were generally. Waits on the SportClips app was about four to five hours, observers reported, and Great Clips had a wait of at least two to three hours at most salons. A few even reported that their lines were full and people should try again later in the week.
Robbin Yelverton, owner of Blumz by JRDesigns, said it took nearly two hours to get a haircut at Great Clips near his Ferndale home. He said he was "very pleased with all of the precautions that they were doing, including new capes for each person, face shields, masks, gloves, brand new or completely disinfected combs and scissors."
Yelverton said he went on his store's app immediately Wednesday morning, hoping to snag a spot in line.
"They actually had chairs outside so that people could wait without having to be too close together," he added.
Contact-free stations
Salons and barber shops around Metro Detroit put special protocols into place for their reopenings Monday along with new safety products for individual stylists at their stations. In West Bloomfield, staffers at Beauty Lounge in Orchard Mall were "thrilled to reopen," said owners and sisters Olivia Shouneyia and Lisa Yaldoo along with their partner Beni Tetaj.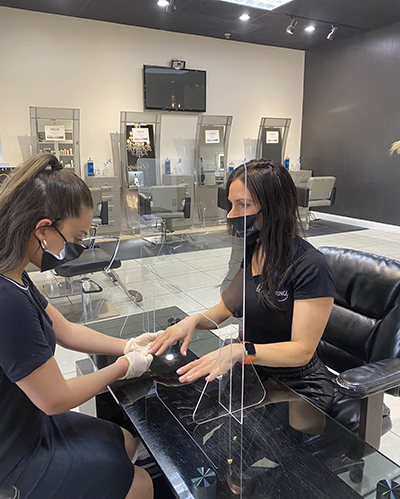 At Beauty Lounge, guests were greeted by a front desk coordinator at both of its salon entrances. They set up a touch-less temperature check followed by a contact-free questionnaire. Once examined, customers were asked to wait in a temporary waiting area inside the mall with chairs placed 10 feet apart. Customers also could wait in their cars if they wanted.
All guests were asked to wear a mask, and there was a contact-free checkout done at the stylist station through new software. Retail products such as shampoo was purchased after proper disinfectant into disposable bags.
Detroit city officials also offered suggestions on how salons and barber shops could reopen Monday. Denise Fair, the City's Chief Public Health Officer, suggested owners take advantage of rapid testing at the Detroit Health Department as well as avoid walk-in services to focus on appointments only.
Fair's other suggestions included:
• Leave empty seats between clients in the waiting area
• Discourage waiting by asking clients to arrive at their appointment time
• Use touch-less payment options
• Have hand sanitizer available
• Clean high-touch areas often
• Require employees to wear masks and face shields
• Post signs and let customers know the safety precautions being taken
Detroit salon and barber shop employees and independent contractors can still get a free COVID-19 rapid test at the Detroit Health Department and get the results on site.