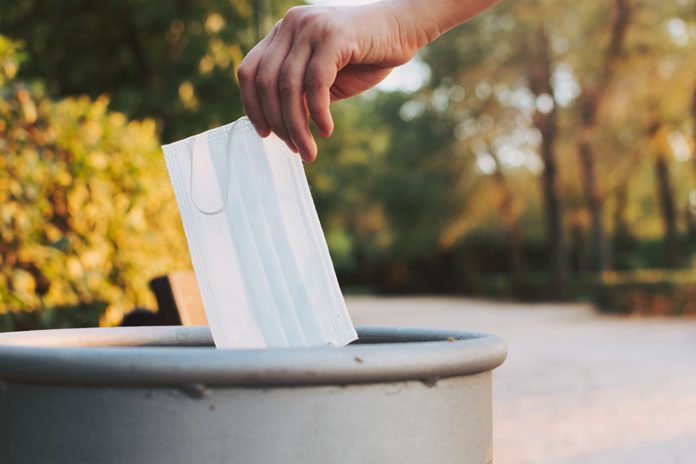 For the first time in more than 16 months, Michiganders are able to go freely about their lives without the specter of COVID-19-related restrictions inhibiting their movements.
Consistent with the announcement Gov. Gretchen Whitmer made last week, COVID-19 restrictions on capacity limits, mask-wearing and most other pandemic-related rules were lifted today.
Capacity restrictions – which had been at 50% for most places – are gone. Bars, restaurants, movie theaters, gyms and most other venues can now operate at 100% capacity.
Likewise, mask mandates are gone, both indoors and outdoors, for residents regardless of their vaccination status.
Whitmer said last week the plummeting rate of new COVID-19 cases – 327 new cases recorded Monday, continuing an eight week stretch of declining numbers – allowed for the removal of restrictions, which comes nine days earlier than expected.
"Today is a day we have all been looking forward to, as we can safely get back to normal day-to-day activities and put this pandemic behind us," Whitmer said in making the announcement last week. "We owe a tremendous debt of gratitude to the medical experts and health professionals who stood on the front lines to keep us all safe. And we are incredibly thankful to all of the essential workers who kept our state moving."
The changes:
The state, following updated CDC guidelines, eased masking and gathering requirements earlier this month for those who've been vaccinated. As of today, those requirements no longer exist, regardless of vaccination status.
The same goes for indoor and outdoor gatherings. Limits for those are gone, too.
The state's testing requirements and COVID-19 protocols for athletes are also gone. Experts still recommend unvaccinated players to wear masks in close, indoor settings and for contact sports, but the state no longer mandates it.
Businesses can still require masks, though the number of businesses that do so is expected to dwindle. For instance, both Meijer and Kroger announced shortly after the easing earlier this month that they were both going to continue to require masks of employees and customers. Both quickly dropped that mandate.
There are still some protocols for residents at greater risk – at prisons, nursing homes and other long-term care facilities. And school districts are still waiting on details from the state about keeping students and staffers safe in schools.
But, for the most part, Michiganders are free from COVID restrictions. Elizabeth Hertel, director of the Michigan Department of Health and Human Services, hailed the news.
"This is great news and a day all of us have been looking forward to for more than a year," Hertel said in a news release. "We have said all along that the vaccine would help us return to a sense of normalcy and today we announce that day is here."