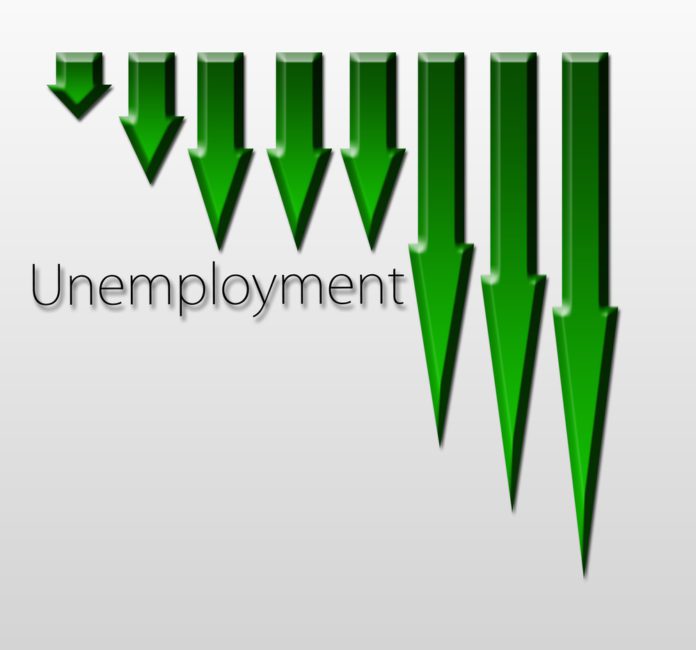 The COVID-19 pandemic set another record of sorts this week. But this time no one probably minds.
First-time claims for unemployment assistance dropped to 310,000 for the week ending Sept. 4, easily a pandemic-era low and closer to pre-pandemic norms than at any time since the pandemic hit in March 2020.
According to statistics released Thursday by the Department of Labor, last week's filings fell from 345,000 the week before, while claims for continuing support dropped to some 2.8 million, a drop of some 22,000.
Economists had expected first-time claims to be around 335,000. The 310,000 claims was the lowest such total since March 14, 2020.
Initial filings had been around 215,000 prior to when the pandemic was declared. At their pandemic peak, initial filings hit 6.1 million and held above 1 million a week until early August 2020. A year ago at this time, weekly claims averaged 881,000, according to CNBC.
Continuing claims, which run a week behind the headline number, dropped as well, falling to 2.78 million, a decrease of 22,000 from the previous week but higher than the FactSet estimate for 2.73 million. That also is the lowest level since March 14, 2020. The four-week moving average for continuing claims dropped to 2.84 million.
About 7.5 million people who were collecting federal emergency unemployment benefits during the pandemic were cut off Sept. 6, as the COVID-19-era policies came to an end. The impact from the termination of those programs likely won't be reflected in the reporting for a couple more weeks.
Total recipients under all unemployment programs fell to some 11.93 million, a drop of 255,757 as the federal extended benefits expire this month. That number totaled 30.4 million a year ago.
The states where first-time claims fell included:
Missouri, which dropped by 7,676);
Florida, which fell by 3,886); and
New Yok, down 3,561)
Meanwhile, Louisiana, hammered by Hurricane Ida, saw claims rise by more than 7,200. California (5,604) and Michigan (4,823) also saw increases.