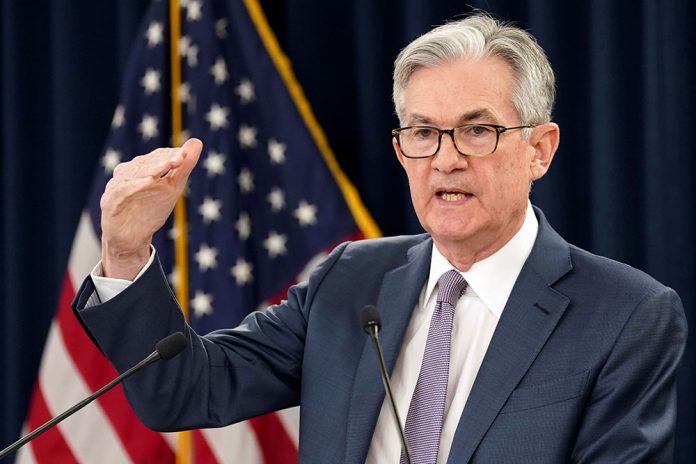 WASHINGTON — In an interview with CBS' 60 Minutes that aired Sunday, President Joe Biden said the inflation rate only ticked up "an inch" last month.
Apparently, the Federal Reserve thinks an inch is still too much.
In its continuing battle to fight inflation, the Fed raised its key interest rate Wednesday by three-quarters of a point, the third straight such raise this year. And in so doing, the Fed indicated more large rate increases are coming.
The increase raised the Fed's benchmark short-term rate to a range of 3% to 3.25%, the highest level since early 2008, the Associated Press reported.
Officials also said they expect to further raise the rate to roughly 4.4% by year's end, a full point higher than they had envisioned as recently as June, according to the AP. And they expect to raise the rate next year, too, to about 4.6%. That would be the highest level since 2007.
Raising borrowing rates makes it costlier to take out a mortgage or an auto or business loan. Consumers and businesses then presumably borrow and spend less, cooling the economy and slowing inflation.
According to CBS News, every 0.25 percentage-point increase translates to an extra $25 a year in interest on $10,000 in debt. That means the latest 0.75 percentage-point hike will add an extra $75 of interest for every $10,000 in debt.
But that's on top of borrowing costs that have already jumped this year.
The Fed's five hikes so far in 2022 have increased rates by a combined 3 percentage points, or $300 in interest added on every $10,000 in debt.
Fed Chair Jerome Powell said at a news conference Wednesday that officials would "want to be very confident that inflation is moving back down" before stopping the rate hikes. to their 2% target. He noted that the strength of the job market is fueling pay gains that are helping drive up inflation.
"If we want to light the way to another period of a very strong labor market, we have got to get inflation behind us," Powell said. " I wish there was a painless way to do that. There isn't."
Fed' officials project that economic growth will remain weak for the next few years, with rising unemployment. It expects the jobless rate to reach 4.4% by the end of 2023, up from its current level of 3.7%.