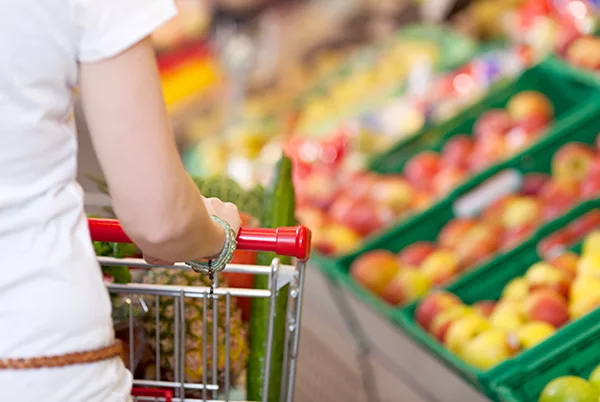 Retail and food service sales were unchanged in July, a notch below market expectations for a 0.1% monthly gain. Core retail sales, which exclude some of the more volatile components and are used in calculating current-dollar consumer spending in the GDP report, rose by 0.8% last month, pointing to a modest increase in consumer spending in the third quarter.

Industrial production rose 0.6% in July, above market expectations for a 0.2% increase, and was led by a robust 6.6% jump in motor vehicle and parts manufacturing. Mining output rose 0.6%, while utility production fell 0.8%. Capacity utilization continues to hold above its long-term average, but is expected to tick lower as economic activity cools in the upcoming quarters.

Housing starts plunged by 9.6% in July to an annualized pace of 1.446 million, well below market forecasts for 1.527 million annualized. Building permits – a leading indicator of future housing construction – also fell, by 1.3%, to an annualized pace of 1.674 million. Weighed down by high construction costs and strained affordability, residential construction will be a drag on economic growth in the coming quarters.

The minutes of the Fed's July meeting showed Fed policymakers assessed the economy to have weakened. They recognized the tight labor market and "unacceptably high" inflation. The fed funds rate, following the July hike, was assessed to be around its longer-run neutral level.

Policymakers said they need to keep raising rates to an "appropriately restrictive" level to slow inflation and achieve price stability, but also acknowledged the risk of monetary policy being tightened more than necessary to achieve price stability. They also discussed the possibility of pausing rate hikes once rates are "appropriately restrictive" to assess their effect on economic activity and inflation, and implied rates could start coming back down to a neutral posture when inflation is "firmly on a path back to 2 percent."

Comerica anticipates the Fed will hike their target rate by 0.50 percentage point in September and follow with 0.25 percentage point increases at its November and December meetings. Thereafter, the Fed is forecast to pause as economic activity wanes and as inflation declines.

Preview of the Week Ahead
Key upcoming releases include Friday's release of the July personal income and expenditures report, with the price deflator for personal consumption expenditures a focus—this is the Fed's preferred measure of inflation, and likely slowed like the CPI, which was released earlier in the month. Another key part of the income and expenditures report is the personal saving rate, which likely rose in July as gas prices fell.
 
The S&P purchasing managers index (PMI) surveys out on Tuesday will provide one of the most useful early reads of economic activity in August; the previous release of the S&P Services PMI showed the service sector, which comprises around 70% of GDP, contracted in July.
Bill Adams is senior vice president and chief economist for Comerica. Waran Bhahirethan is vice president and senior economist for Comerica.