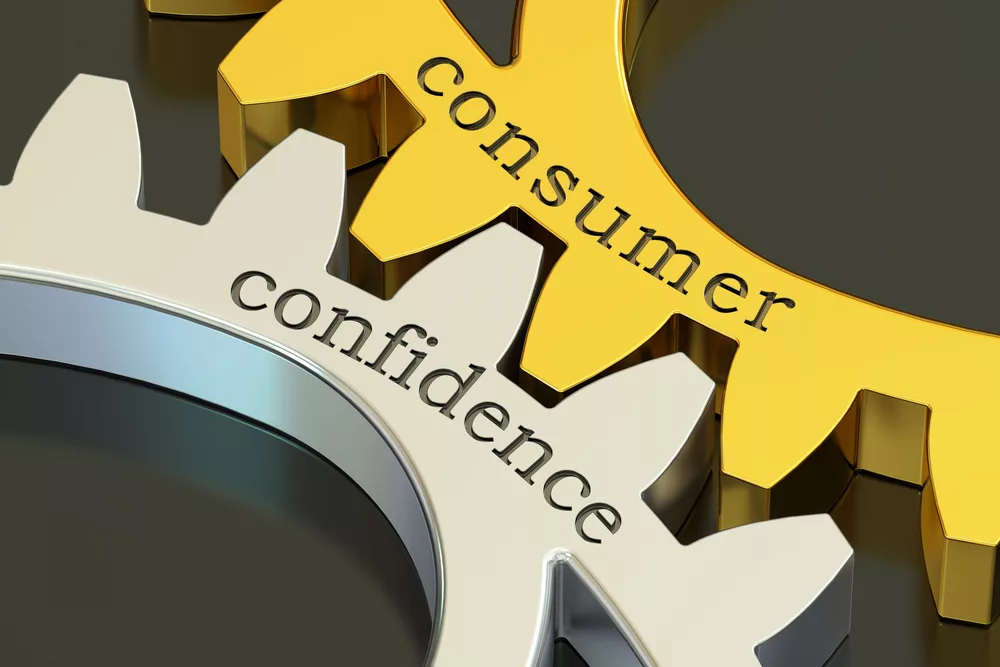 Consumers weren't quite as optimistic in May as they were in April, if the latest Consumer Confidence Index is any indication.
Pessimism over the labor market – despite strong job numbers – and continuing anxiety over a stubborn inflation rate, may have contributed to the lack of faith.
The Conference Board reported last week that its consumer confidence index fell to 102.3 in May from 103.7 in April, the Associated Press reported. It's the fourth time in five months overall U.S. consumer confidence has declined.
The business research group's present situation index – which measures consumers' assessment of current business and labor market conditions – fell to 148.6 from 151.8 last month.
The board's expectations index – a measure of consumers' six-month outlook for income, business and labor conditions – inched down to 71.5 this month from 71.7 in April, the AP reported.
A reading under 80 often signals a recession in the coming year. The Conference Board noted that reading has come in below 80 every month but one since February 2022.
Consumer spending, which makes up about 70% of U.S. economic activity, has remained strong despite the Federal Reserve raising interest rates 10 straight times since March of last year in its effort to cool the economy and bring down persistent, four-decade high inflation.
The government reported last week that consumer spending was up 0.8% from March to April, which would be the biggest increase since January.
Consumer prices in the United States rose again in April, and measures of underlying inflation stayed high. However, the latest data did provide some evidence of cooling inflation, particularly at the grocery store. Prices for some services, including airline fares and hotel rooms, also fell.
The Conference Board noted that consumers' assessment of current employment conditions saw significant deterioration, even as the labor market remains resilient in the face of rising rates.
America's employers added a healthy 253,000 jobs in April and another 339,000 in June. The unemployment rate fell to 3.4%, tieing a 54-year low, before creeping back up to 3.7% in May.