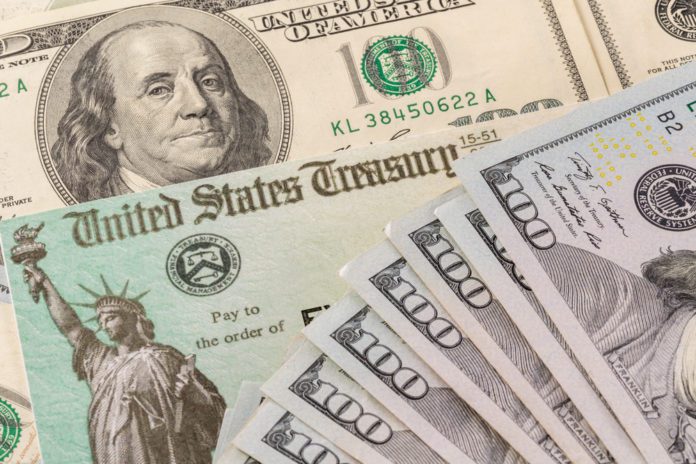 Governors around the United States aren't going to be very happy with the coronavirus relief bill Congress agreed on Sunday.
But it seems like there's at least a little bit for everyone else in the nearly $1 trillion omibus deal lawmakers reached, just ahead of a potential government shutdown.
As part of that bill, which both houses are expected to vote on Monday, Congress agreed to some $900 billion in coronavirus relief for businesses, taxpayers, the unemployed and others.
The bill does not appear to include money for state and local governments, something Democrats had been pushing for.
According to the Associated Press, Senate Majority Leader Mitch McConnell announced there "will be another major rescue package" for the American people.
"It is packed with targeted policies to help struggling Americans who have already waited too long," McConnell said.
Full details haven't yet been released but, according to published reports, the deal is expected to include:
Some $300 per week in supplement unemployment assistance, for 11 weeks. That's half of the pandemic unemployment assistance that had been included in the original CARES Act passed back in March.
A $600 direct stimulus payment to most Americans (at least those who made less than $75,000 last year. That's also half the stimulus check most Americans got earlier this year.
Some $25 billion in rental assistance
Some $15 billion for theaters and other live venues
Some $82 billion for local schools, colleges and universities
Some $10 billion for child care.
According to CNN, House Speaker Nancy Pelosi and Senate Minority Leader Chuck Schumer made a joint statement shortly after the deal was reached.
"We are going to crush the virus and put money in the pockets of the American people," the statement read.
Governors might not be so sure. According to published reports, Illinois Gov. J.B. Pritzker this week said his state was embarking on $700 million in budget reductions to try and close a reported $4 billion deficit his state faces over the next couple of years.
"What you're saying is you don't support police, firefighters, nurses, social workers — the very people on the front lines we care very deeply about," Pritzker said at a news conference announcing his cuts, according to The Washington Post. "That's what happened, and will happen, as a result of their failure."
Michigan Gov. Gretchen Whitmer called the decision to leave aid to state and local goverments out of the package "reckless."
"This is about businesses that can't meet their rent payment," Whitmer said. This is about individuals who are unemployed … I'm sure they're grateful … but that is nowhere near the kind of relief people are going to need after 10 months of this.
"A lot of the work that happens to meet the needs … happens from the state government, happens from local governments," Whitmer added. "Our police, our fire, our first responders … that is really what's at risk here and makes up the biggest part of general fund budgets of communities. It's incredibly foolish not to include this kind of relief right now."