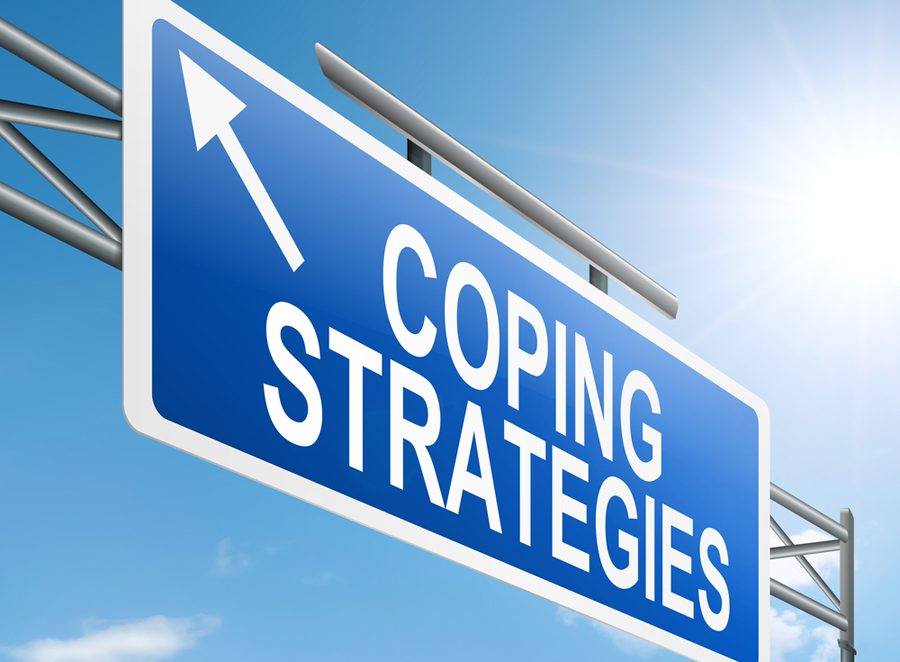 Small-business owners have always had to be innovative.
But in the wake of the COVID-19 pandemic, many Metro Detroit companies are going above and beyond to not only connect with current customers but continue to operate in a way that serves their potential future clients and the public.
On Wednesday, TechTown announced it was launching the Detroit Small Business Stabilization Fund to support the needs of small businesses impacted by COVID-19. The goal is "to accelerate access to capital for Detroit's most vulnerable businesses," TechTown CEO Ned Staebler said in a statment. TechTown — in partnership with the City of Detroit, the Detroit Economic Growth Corporation (DEGC) and Invest Detroit — will administer working capital grants in amounts of up to $5,000 to qualifying small businesses.
In another example, the Ann Arbor Film Festival announced it would take all of its short and feature films online for a virtual showing. They also plan on putting all of their filmmaker question-and-answer sessions online via sites like Vimeo so the public can still participate in this beloved annual event.
"This was the best way forward," said Festival Director Leslie Raymond.
Another innovation: Moore Veterinary Hospital in St. Clair Shores is offering its clients "car-side assistance," or bringing the pet care directly to its customers in their cars. They also are allowing customers to prepay for medications and food on the phone and the staff will bring it to their cars when they arrive.
Here is a roundup of how other small businesses, nonprofits and individuals are helping keep small businesses going strong through mandated shutdowns and voluntary closures, all related to the cononavirus and the need to socially distance people.
• Healthcare officials are going to social media to connect to their customers and interested parties. On Wednesday, Henry Ford Health System held a coronavirus Facebook Live event to answer any questions people have about the virus and how it is impacting health. Blue Cross Blue Shield of Michigan also is waiving the cost sharing on its telehealth medical services for its members who have that benefit.
• Stores such as Second Glance, which has multiple locations in Eastpointe and Grosse Pointe, are putting pictures of products for sale on Facebook. Viewers can see the prices of the item then pay for it over the phone. The store will prepare the item for pickup from any location. One smart product pitch? A Minnie Mouse kitchen set and vacuum at its St. Clair Shores location, which was advertised as a way to "Keep the kids entertained on their unexpected vacation…"
• Many restaurants that are keeping their kitchens open for carryout orders are posting their menus online or via social media. For example, Sister Pie is offering a limited menu that is updated daily via its Facebook page. Parks & Rec, a Detroit restaurant, even created a special curbside "comfort menu" so people can order dinners for two that feature homey foods.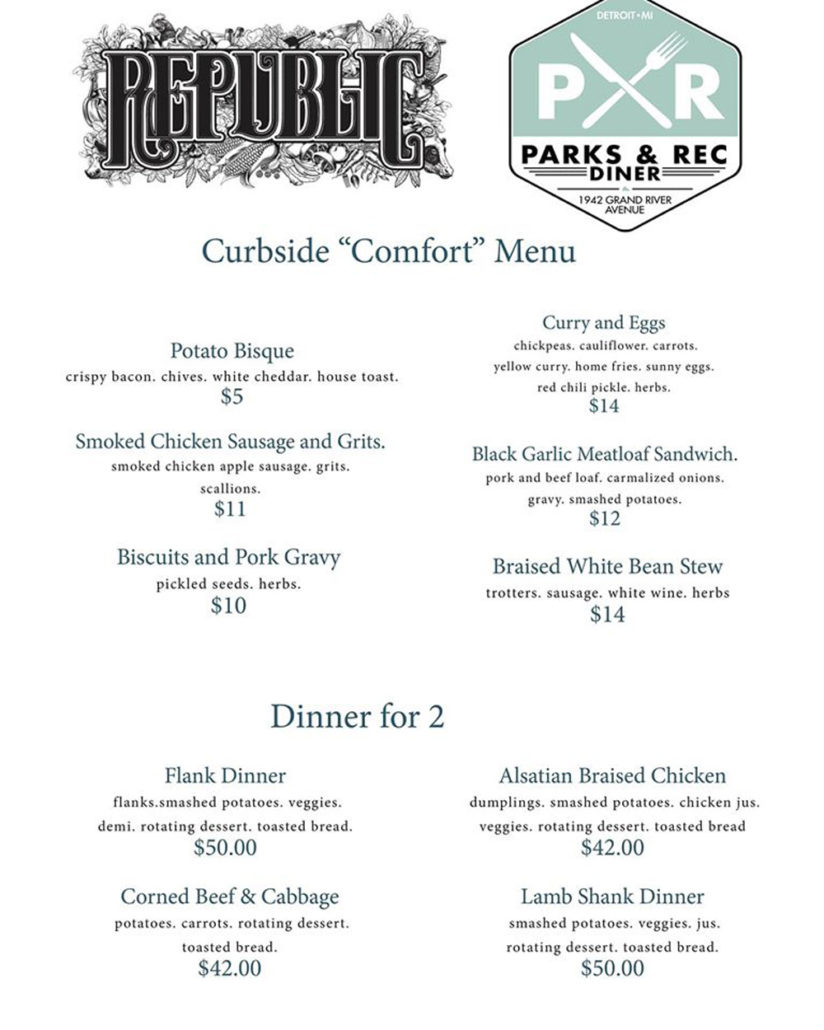 • Small bookstores and publishers also are offering discounts as well as asking the public to order from them instead of big online bookstores so they can stay afloat during the shutdown. Wayne State University Press is offering 40% off every book and free shipping as a way to "pick a new book, continue to learn and help a not-for-profit organization and their not-for-profit authors," said editor Annie Martin.
• To support small-business owners, many creative entrepreneurs have come up with ways to offer financial assistance. Nick Britsky, the brains behind online cocktail culture show Nick Drinks, went onto social media to share the Venmo or PayPal of out-of-work bartenders, asking people to donate small amounts to these struggling bar keeps.
• Eastern Market Brewing Company jumped into creating beer delivery, bringing its brews directly to its customers. The goal is to take its beer from the new Ferndale site to Oakland County residents in Ferndale and perhaps nearby cities.
• Some businesses are offering classes or virtual lessons online. For example, Citizen Yoga is helping people stay healthy with online yoga. Teachers are offering Facetime tutoring, music lessons and voice coaching. Another is the Detroit History Tours and The Detroit History Club – owner Bailey Sisoy-Moore is creating a nightly "bedtime story" about Detroit history to share with children, hoping to keep her audience educated about the city and its 300-plus year-old tales.
• And, as predicted, many people are starting to find new ways to communicate. Many workers are using their new Zoom skills to come together after hours when their work is done for "Virtual Happy Hours," where they share the day's challenges while enjoying an adult beverage in the comfort of their home offices. There also are a bevy of new podcasting cropping up, including one called "Isolating with David O'Doherty," where he talks about how to survive the isolation of "social distancing."