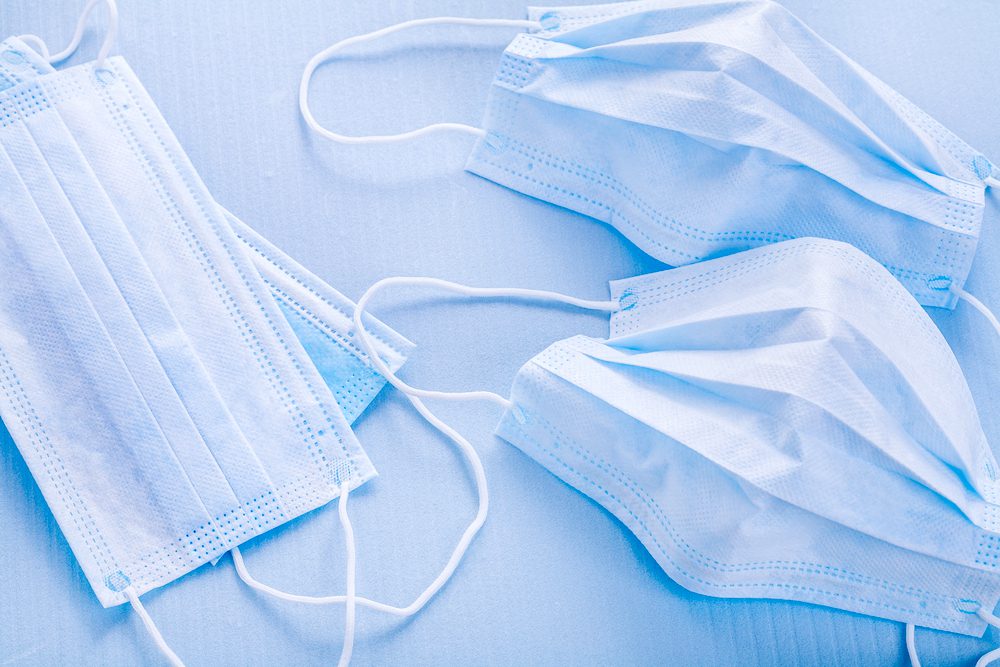 The latest guidelines on masks to combat the spread of COVID-19 recommends people wear them in public if they live in a region with "high" or "substantial" numbers of cases.
According to data from the Centers for Disease Control and Prevention, that means residents in 81 of Michigan's 83 counties should be wearing masks in public.
That's a significant increase just in the last three weeks; only 33 Michigan counties rated that high in early August. According to CDC data, only the northern-lower-peninsula counties of Missaukee and Roscommon escape the designation.
Another place the CDC recommends mask-wearing: Schools. CDC officials think teachers, staff, students and visitors at schools should wear masks indoors, regardless of vaccination status.
But at a press conference Monday, the governor who relied heavily on stay-home orders and other mandates during the early stages of the pandemic said such mandates aren't necessary now because of the vaccine and better advice on mask-wearing and social distancing.
"We now have tools so that we can take action to protect ourselves and those around us," Whitmer said, according to The Detroit News. "And we know that districts in large measure wanted the ability to make those decisions at the local level."
Michigan on Monday reported 3,920 new COVID-19 cases and 10 deaths over three days, while statewide hospitalizations due to COVID-19 are now over 1,000.
Statistics from the Michigan Department of Health and Huma Services showed 10,807 new cases over the last week. Those numbers pushed the state's totals to 933,394 cases and 20,123 deaths since the beginning of the pandemic.
The full approval of the Pfizer/BioNTech vaccine on Monday – and with similar approvals nearing for the Moderna and Johnson & Johnson vaccines — did nothing to change Whitmer's mind.
"The full authorization is going to be a great opportunity for us to open up conversations with people that were waiting for that," Whitmer said, according to The Detroit Free Press. "We know that these vaccines are safe. They are effective. They're easy to access now and they are free. It is the best way to stay safe."
Several governors — New Jersey, Washington, California, Hawaii and New York — have put some form of COVID-19 vaccine mandate in place, whether it's for public-sector employees, health care workers or teachers.
Whitmer said Monday there are "no plans" to do any broad mandates, according to The News.
"We promulgated strong guidance to districts to adopt mask mandates," she said. "We encourage them to do everything they can to get the adults, those who are eligible to get vaccinated, to get vaccinated. … When you think about where we were a year ago, or even, you know, nine months ago, we didn't have vaccines. We knew they were on the horizon. But a year ago … we were just learning how important a mask was.
"We now have tools that we can take actions to protect ourselves and those around us. And we know that districts in large measure wanted the ability to make those decisions at the local level. We're encouraging them to follow the CDC guidance."