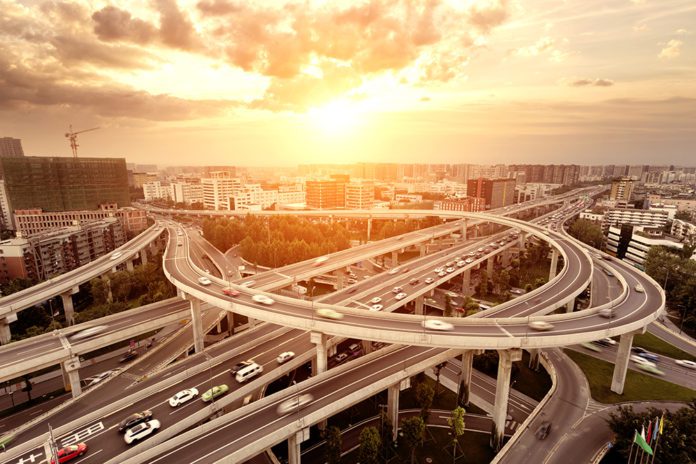 A coalition of 40 Michigan business interests and other groups are asking the Legislature and Gov. Gretchen Whitmer to back a plan to invest $2.5 billion from federal stimulus money to upgrade aging infrastructure across the state.
The group, which includes DTE Energy, Rocket Companies Chairman Dan Gilbert and more, on Thursday unveiled a broad proposal that includes requests to spend $250 million to help replace lead service lines throughout the state, $1.25 billion to upgrade storm- and drinking water systems and $500 million to expand access to high-speed internet.
John LaMacchia, a lobbyist for the Michigan Municipal League, said in an interview with Corp! Magazine the coalition "did not want to miss an opportunity" to shape and influence Lansing negotiations on how to spend money from the federal American Rescue Plan.
The proposal does not include funding for roads and bridges, which LaMacchia said during a Zoom presentation Thursday he and others in the coalition hope could come from President Joe Biden's $2.2 trillion plan for roads, bridges and other public infrastructure currently under negotiation in Congress.
While the proposal on American Rescue Plan spending could help jump-start lead line replacement, LaMacchia acknowledged the money is just a start.
Previous reports suggested $2.5 billion would be needed to replace Michigan's lead pipes alone, and a previous report commissioned for former GOP Gov. Rick Snyder's administration suggested it would cost an extra $800 million annually to patch up ailing roads and bridges, LaMacchia said.
"So we know this proposal still is not getting to that overall number," LaMacchia said. But it will help "make a dent" on the state's infrastructure needs.
Jared Fleisher, a lobbyist for the Rock Central and the Family of Companies, said during a Thursday news conference broadcast on social media the money will help Michigan adapt to the business needs of the 21st century.
With a proposal to spend $500 million on boosting broadband access throughout the state at a time when more people are working from home during an enduring pandemic, the money is needed now more than ever. The plan also includes a request to spend $805 million in federal funds on increasing affordable housing and community development.
"Our downtowns and main streets throughout the state are going through a revolution with remote work and hybrid work," Fleisher said. "At the same time … we have an acute need for more quality housing.
"At the end of the day, we think it's incredibly important to put before policy makers a comprehensive framework that will help their thought process immeasurably by seeing what the whole picture looks like, and we (the Rock Family of Companies) are proud to stand behind that," Fleisher added.
Dawn Crandall, a lobbyist for the Home Builders Association of Michigan, said during the news conference the plan "dovetails nicely" with ideas from the Governor's Office on how to spend federal stimulus money.
"This is a coalition where you have 40 groups with very diverse voices … however we all realize the need for strategically using one-time funding to put Michigan's economy back on the road," Crandall said. "And that touches everything: From housing to communities, to business to employees to infrastructure."
MML's LaMacchia said they'll continue working with the Legislature and Whitmer's office in the weeks to come, and argued they "put out a responsible and comprehensive roadmap to achieve" goals previously laid out by lawmakers and the governor.
Apart from injecting money into broadband access, water systems and affordable housing, the coalition is calling on lawmakers and Whitmer to authorize spending federal funds on cleaning up PFAS, preparing for flooding exacerbated by climate change, economic and workforce development, public health and safety and adding to municipal government coffers.
That includes requests to OK $365 million for a revenue sharing trust fund, $350 million to the unemployment trust fund, $350 million to the Housing and Community Development Fund, $50 million to incentivize building trades programs and more.

The full proposal is available here.