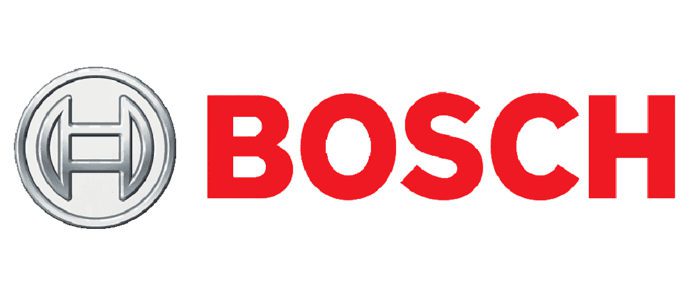 FARMINGTON HILLS, Mich. (GLOBE NEWSWIRE) — Bosch, a global supplier of technology and services, ended its 2020 fiscal year with $12.3 billion in consolidated sales in North America.
"The COVID-19 pandemic had a substantial impact on our business, particularly in the second quarter of 2020," said Mike Mansuetti, president of Bosch in North America. "Our associates responded with great poise, agility and creativity to help us meet the significant challenges we faced. As a result, we were able to rebound successfully in the second half of the year."
Due to the pandemic, sales in North America were 15% below the previous year's level. However, once again, Bosch's broad diversification served as a stabilizing force, blunting the impact of the crisis on the region's business results. While the Mobility Solutions business sector suffered the effects of declining worldwide automotive production (even prior to the pandemic), demand for household appliances and power tools increased significantly, boosting sales in North America's Consumer Goods business sector to $2.9 billion, a 12% increase.
"For the current year, we are optimistic about building upon the results of the second half of 2020 and the start of 2021, but also expect on-going challenges due to industry-wide headwinds such as the semiconductor shortage," said Mansuetti.
Despite the global economic challenges of 2020, Bosch continues to invest in North America across its portfolio as the company plans capital expenditure investments of approximately $360 million in 2021.
For its Mobility Solutions business sector, Bosch will invest more than $250 million (218 million euro) in North American capital expenditures for 2021 in support of its customers. At its Charleston, South Carolina facility, Bosch is ramping up production to support powertrain electrification as part of the company's investment and growth in the area of electromobility.
At the same time, the facility is also experiencing growth in its on-going support of the internal combustion engine. Bosch continues to offer its customers technologically-neutral options for the powertrain with an enduring focus on increasing efficiency and reducing emissions. The Charleston facility expects to invest $80 million (70 million euro) by 2023 to support these areas.
2021 Outlook
The Bosch Group achieved a positive result in 2020 despite the coronavirus pandemic and had a successful start to the first quarter of 2021.
"Bosch came through the first year of the coronavirus pandemic well," said Dr. Volkmar Denner, the chairman of the board of management of Robert Bosch GmbH.
However, the company expects another challenging year, primarily due to ongoing pandemic risks. To develop new business opportunities on the back of the profound technological and ecological changes currently occurring, Bosch is combining the internet of things (IoT) with artificial intelligence (AI) and is concentrating on electromobility.
"We are one of the winners in the transition to electromobility, and we are significantly expanding our software business by tying in artificial intelligence," said Denner.
Global efforts to combat climate change are boosting electrification and green hydrogen. Electrification offers Bosch new opportunities in several business areas, since it requires solutions not only for electric driving in cars, but also for electric heating in buildings. In powertrain technology, electromobility is establishing itself as Bosch's core business. Fuel cells convert hydrogen into electricity, and Bosch is developing both stationary and mobile fuel-cell solutions. From 2021 to 2024, Bosch plans to invest $1.2 billion in fuel-cell technology.