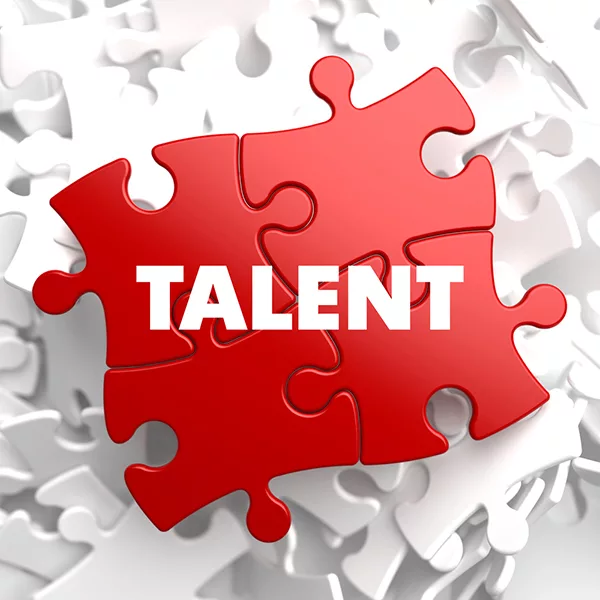 When Katie Dykstra was studying law enforcement at Western Illinois University, she got an apprenticeship working for Walgreen's.
After graduation, she took a position with the drug store, where she further developed people skills that would eventually take her in a whole new direction. Someone noticed that and, convinced those skills would transfer nicely, convinced her to go back to school and pursue a career in the human resources arena.
She has since earned her master's degree in human resource management and is now a senior partner for HR and Leadership Solutions for Intalegence and president of her own Chicago-based HR consulting firm, KD Workforce.
Dykstra, who now has 17 years of HR experience and specializes in executive coaching and leadership development, benefitted from having "transferable skills," and she believes employers should be looking out for such skills as they navigate a talent-search process that get tougher by the day.
She talked about that, and a variety of other HR issues, during a webinar presented Tuesday by the National Association for Business Resources in partnership with the Best and Brightest Programs, Corp! Magazine and MichBusiness.
"Someone saw potential in me and I'm sure you've seen that in yourself or in other people," she told webinar participants. "I was able to learn those technical skills and six weeks after getting my master's degree I was an employer relations specialist."
Dykstra said one of the things she asks hiring managers is for a list of things needed to fill a job. The manager will inevitably list maybe six things.
"What I'll find is they probably only need five of those six things, and we can teach that sixth thing on the job," said Dykstra, who is an adjunct professor at Valparaiso University. "There are examples … people working in hospitality have great sales skills and would die to work a Monday-Friday job rather than the nights and weekends they work in hospitality.
"Sales people and teachers can be great recruiters," she added. "You can see transferable skills in these examples."
Dykstra believes organizations trying to build a talent recruitment program these days – post-Covid – need to look at sources of non-traditional talent.
Understanding how what employees are looking for is a key step in the process, she told the audience. And there are differences between what they're looking for now as opposed to what was important in 2020, right after the pandemic hit.
In 2020, she said, employees wanted:
Remote work. "It was so important," Dykstra said. "If their employer allowed them to work from home that was a blessing."
Perks.
Job security. "When Covid hit we saw millions of people get laid off," she said. "Companies pretty much stopped production, so people wanted to make sure they had a job."
DE&I. When it came to diversity and inclusion programs, employees were "just excited to see people made commitments that they were going to do something and build a program at their organization."
Sympathy. It was important "because (leaders) might see on a Zoom call I have my dog barking, my cat walking across my laptop, the doorbell ringing, or my kids asking for help because they can't hear their teacher," Dykstra said.
It's different today. In 2023, according to Dykstra, people want:
Flexibility. That's different from remote work. Dykstra used an example from her own life: an 11-year-old son playing club soccer, with "practices galore and games … that you have to attend.
"If my manager lets me cut out at 3 p.m. so I can make a 4 p.m. game, that's flexibility to me. I can make up those hours even though I'm salary, I can work longer hours or I can start at a different time to make sure that I am putting in what I need to to do the job."
"Show me that money!" Dykstra said businesse are seeing the highest amount of pay increases for roles that have been seen in the last 20 years. "Even though people might say we're in a recession, we are still seeing higher amounts for jobs that were never paid that much previously," Dykstra pointed out. "We're talking increases anywhere from 10 to 20%."
Career development. Spending time investing in the employee. "One of the pieces to keeping employees engaged is having an opportunity for them to learn and develop a skill or to feel like they're actually getting stuff done," she said.
Diversity and inclusion. Dykstra said the existence of such programs is important, but what people really want to see is what's actually being done.
"What we're really asking for is to see action now … You said in 2020 you were going to have a diversity program, but now we want to see the progress, we want to see the actions," she said. "What impact have you made?"
Empathy instead of sympathy.
Knowing how to find talent – in traditional and non-traditional settings – is going to be important, Dykstra pointed out, because the problem of high turnover doesn't appear to be going away any time soon.
She said employees are staying with their current organizations an average of four years, up from three years in 2022. And people who leave an organization after six months or less aren't even listing that job on their resumes.
"Covid really opened the door for that, where if someone comes to your organiztion and you painted it a certain way and they get there and it's not what you said it was, we're finding people will leave in that first 90-day to 6-month timeframe, and they'll jump to another organization," Dykstra said.
Before covid, hiring managers would question such a gap. Now, it's not so taboo.
"People aren't questioning that, which is why we're seeing more employees jumping to other organizations if they don't feel they're a fit where they're at," she said.
Despite the fear of a potential recession, employees are looking for another job now, and plan on jumping by the end of the year.
"We have another 60% who are being poached because organizations are having turnover and they do need to fill those roles," Dykstra explained. "We're going to continue to see large amounts of turnover happening, and its going to continue to increase to higher numbers than we've seen before."
HR professionals used to "freak out" when the turnover rate hit double-digits. Now, Dykstra pointed out, some some organizations are seeing "anywhere between 25-40 percent" turnover, depending on the industry.
"That's scary to think about from those aspects," she said. "If we're going to keep having high turnover what strategy can we put in place to build out a pioepline, but also how can we change it so we don't keep seeing increases happen with turnover."
Dykstra used statistics garnered from the U.S. Labor Department, a New York Times survey and her own research and produced some vital statistics about the workforce.
For instance, she found:
1-in-5 people are planning on quitting their jobs.
Half of employers are planning layoffs in the next 12 months.
It's already started in the tech world, but companies in other industries are also planning to let people go.
Americans are quitting their jobs in larger amounts. News accounts from November 2021 showed some 4.5 million Americans quit their jobs that month. Predictions were that it was a short-lived thing that wouldn't reoccur, but another 4.5 million quit in March 2022.
Those kinds of departures can actually provide a solution to today's hiring problems in the form of "boomerangs," people who left a company for whatever reason – unhappiness with their pay or their managers or a perceived opportunity elsewhere – who subsequently regretted leaving.
"I'm a big fan of boomerangs," Dykstra said. "What we're finding is, the grass wasn't always greener on the other side. Boomerangs is another way to think about going after talent. A lot of people do want to come back to an organization if, overall, they had a good experience."
Contract workers – or "gig" employees – are another potential talent pool business leaders could tap, according to Dykstra.
Globally, she pointed out, some 42% of the workforce is made up of contingent workers. That number, she said, will continue to increase.
"America is actually behind when it comes to thinking about workforce planning and hiring contractors or consultants or part-time employees," Dykstra said.
The ability to work remotely also comes up a lot in studies and surveys. In February 2020 – before the pandemic – only 5% of the workforce was remote. By June 2022, that number had jumped to 50%. According to Dykstra, today only 35% of Americans are working a 100-percent remote schedule, while 60% were working remotely at least three days a week. However, she said, some 68% would not only prefer to work fully remote, but would consider taking less money or a lower position to achieve that.
"Are we meeting the needs of the employees … what are we doing to really hear the workforce?," Dykstra said. "I'm not saying your organization has to have people remote, but I'm saying make sure that connects back to engagement so that you're hearing your employees."