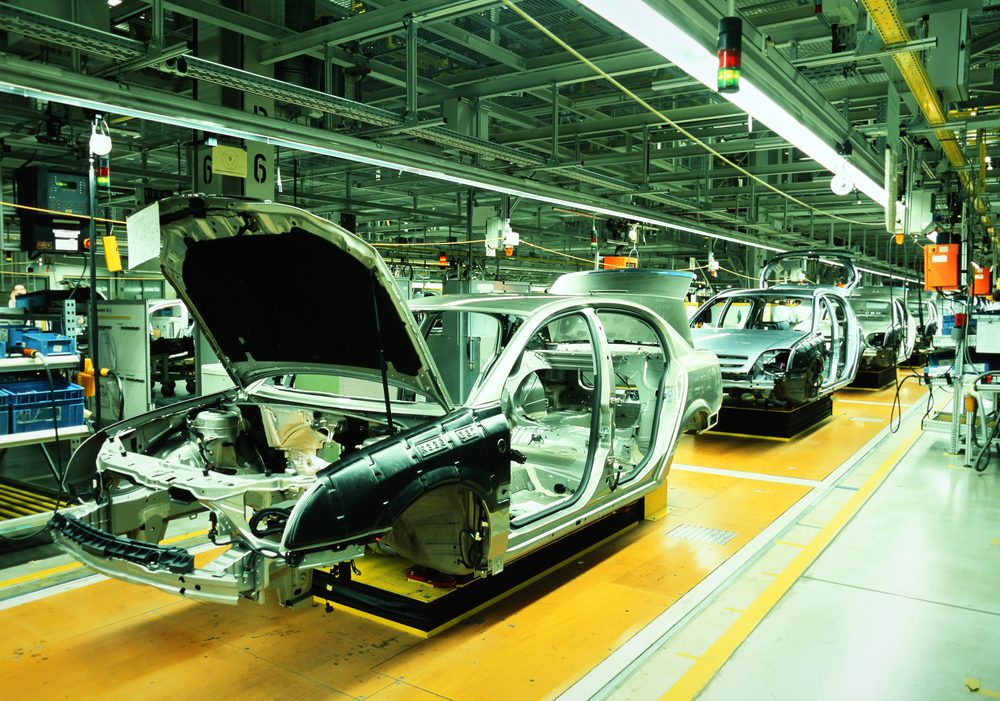 With a Thursday night deadline looming and the sides still described as "far apart," a strike by United Auto Workers against the Detroit three automakers – Ford, GM and Stellantis – seems increasingly likely.
According to a report from CNBC, UAW President Shawn Fain said Ford has offered a 20% pay increase over four years, followed by GM at 18% and Stellantis at 17.5%. That pales in comparison to the roughly 40% the UAW is looking, which is more in line with what the automakers have given CEOs recently.
In addition to the wage increases, the union is also seeking cost-of-living adjustments, bonuses and job security.
He said the strike will start at a limited number of locations, followed by others, if required.
In a Facebook Live event Wednesday, Fain accused the automakers of bad-faith bargaining.
""If the companies continue to bargain in bad faith … then our strikes are going to continue to grow … We're going to hit where we need to hit," Fain said during the event.
He said the strike will start at a limited number of locations, followed by others, if required, CNBC reported, although he also said "an all-out strike is still a possibility."
If there are strikes, the union will not negotiate Friday, instead conducting a rally in Detroit with U.S. Sen. Bernie Sanders, the progressive lawmaker from Vermont.
"I'll tell you this, I'm at peace with a decision to strike if we have to because I know that we're on the right side of this battle," Fain said after discussing his faith in religion and the union. "It's a battle of the working class against the rich; the haves versus the have-nots; the billionaire class against everybody else."
Key demands from the union have included 40% hourly pay increases, a reduced 32-hour workweek, a shift back to traditional pensions, the elimination of compensation tiers and a restoration of cost-of-living adjustments, among other items.
Other demands included:
A four-day work week.
The return of automatic pay increases tied to inflation.
Stricter limits on how long workers can be considered "temporary" staff who do not receive union benefits.
Ford CEO Jim Farley criticized several of Fain's statements in a statement released by the company, saying the automaker has not "received any genuine counteroffer" to the last proposal from the union.
Farley defended the company's recent proposals, saying "if there is a strike, it's not because Ford didn't make a great offer."
GM said in a statement that the company continues to bargain with the union and "have presented additional strong offers."
"This includes historic guaranteed annual wage increases, investments in our U.S. manufacturing plants to provide opportunities for all, and shortening the time for in-progression employees to reach maximum wages," the statement read.GM said in an emailed statement.