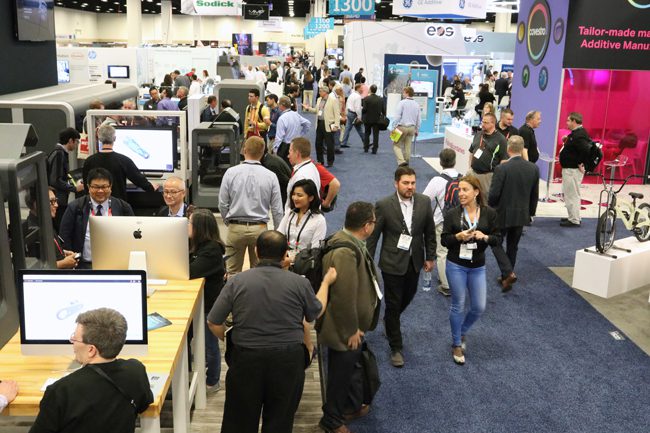 This year, RAPID + TCT returns to its birthplace to host a major event bringing household brand names to a city Michigan knows well: Detroit.
Not only is the area home to the highest concentration of engineering talent in the United States, but the city is enjoying huge startup growth and has experienced more than $13 billion in new investments across more than 200 projects since 2006, officials said.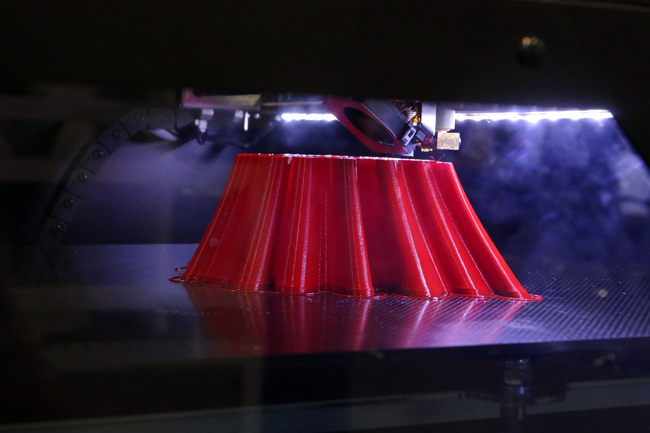 SME, an association of professionals, educators and students committed to promoting and supporting the manufacturing industry, will host its RAPID + TCT event from May 20-23 at Cobo Center in Detroit.
RAPID + TCT is North America's preeminent event for discovery, innovation and networking for additive manufacturing, bringing together the best new ideas from the biggest and most innovative names in the industry. With more than 125 presentations, eight workshops and three keynote presentations, the event is both a global conference and tradeshow that features more than 375 exhibitors and three networking receptions.
The three keynote presentations from some of the nation's most creative minds, will include:
• Bill Taylor, Entrepreneur, Author and Co-founder of Fast Company
• Naomi Murray, Ph.D., Director of Advanced Operations and Additive Technology Solutions at Stryker
• Dominik Rietzel, Dr.-Ing., Head of Additive Manufacturing (Non-Metals) at BMW Group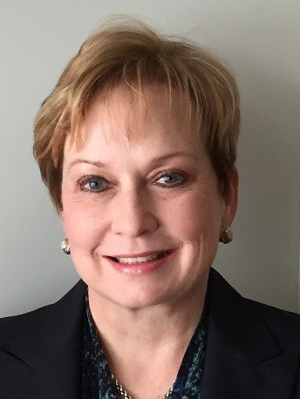 "At SME, we pride ourselves on providing opportunities for industry professionals to connect, learn and advance their businesses. For nearly 30 years, RAPID + TCT has served as a springboard for high-level decisionmakers to invest in technologies driving manufacturing into the future," SME CEO and Executive Director Sandra Bouckley said in a statement. "We are thrilled to welcome 7,000 such leaders from around the world to our home in Detroit."
With a focus on 3D printing, RAPID + TCT is a high-energy experience that puts the capabilities of additive manufacturing technology on display and explores the applications throughout affected industries, including aerospace, automotive, medicine and more. These technologies are challenging the status quo, from best practices throughout the business landscape to public policy.
Each year, hundreds of leading technology and manufacturing companies debut exciting new products and innovations at RAPID + TCT. These exhibits draw many of the world's most prestigious brands—ranging from Google and Amazon to Nike, Microsoft, NASA, Target and more—to conduct industry research on the ground at the event.
For over 25 years, RAPID + TCT has defined the crucial role of additive manufacturing and empowered the establishment of an industry that continues to conceive, test, improve and manufacture new products at a faster, more cost-efficient pace. The two industry leaders in 3D technology events, SME and The TCT Group, have teamed up to produce the annual RAPID + TCT event. For users and suppliers alike, the event is the top destination for those who provide technology and for those who need to understand, explore and adopt 3D printing, additive manufacturing, 3D scanning, CAD/CAE, metrology and inspection technologies.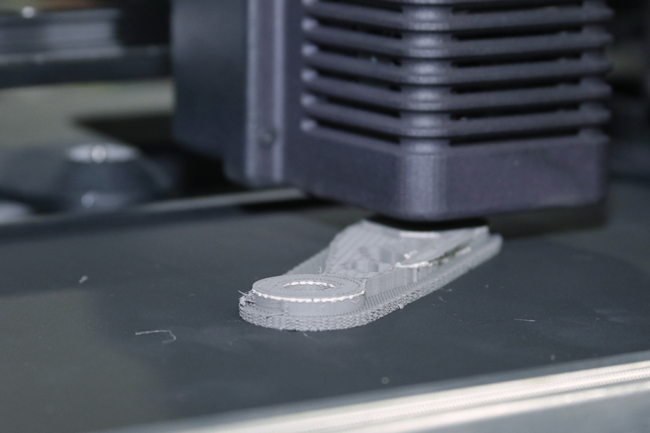 SME connects manufacturing professionals, academia and communities, sharing knowledge and resources to build inspired, educated and prosperous manufacturers and enterprises. With more than 85 years of experience and expertise in events, media, membership, training and development, and also through an education foundation, SME is committed to promoting manufacturing technology, developing a skilled workforce and attracting future generations to advance manufacturing.
Established in 1992, Rapid News Publications Ltd, the owner of the TCT Group, has been a leading authority in additive manufacturing, 3D printing, design and engineering technology for over 25 years. The group's events and media products now deliver business-critical insights, intelligence and inspiration across Europe, North America and Asia on 3D printing, additive manufacturing, CAD/CAM/CAE, metrology, inspection and materials as well as highlighting the latest developments in conventional manufacturing processes such as moulding, casting and CNC machining.