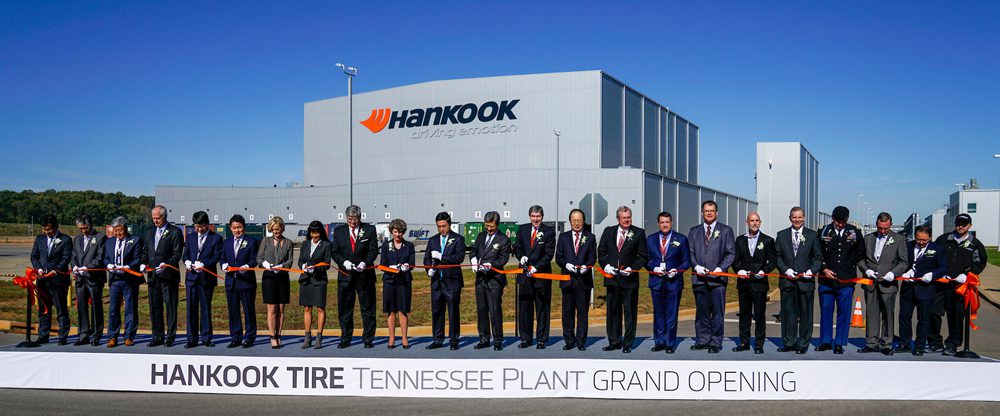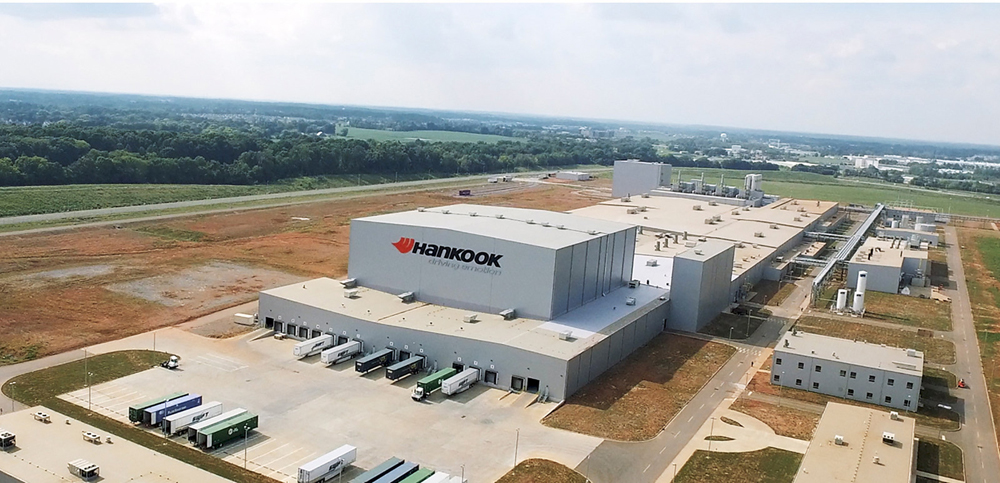 Hankook Tire celebrated the grand opening of its first manufacturing facility in the U.S. last week, demonstrating its commitment to technology, innovation and growth in North America. The development of the Clarksville, Tenn. plant is a key part of Hankook's strategic vision of becoming a top-tier tire brand, while providing high-quality, made-in-USA products to its customers.
The plant is Hankook's eighth worldwide and joins a global manufacturing footprint serving customers worldwide. The Tennessee plant's first phase will produce 5.5 million units annually, enabling Hankook to more efficiently provide tire dealers and consumers with tires and services to meet the demands of the American market, while supporting existing and future Original Equipment (OE) partners.
The plant has already brought nearly 1,000 jobs to the local economy, a total that is expected to climb to 1,800 as infrastructure expands. In addition, Hankook moved its American headquarters to Nashville last year and has hired more than 100 local employees to oversee operations there.
The grand opening celebration was attended by State of Tennessee Governor Bill Haslam, U. S. Representative Marsha Blackburn, Korean Consul General Seong-jin Kim, and several other prominent state and local officials.
"The new Tennessee Plant signifies Hankook Tire's growing business in the United States and continued journey toward being a global leader in the tire industry," said Seung Hwa Suh, Global CEO of Hankook Tire. "Our investment in the U.S. is part of our ongoing commitment to innovation, state-of-the-art technology and service for our customers. This high-tech, sustainable facility will enable Hankook to execute every phase of business in the U.S., from R&D to production and sales."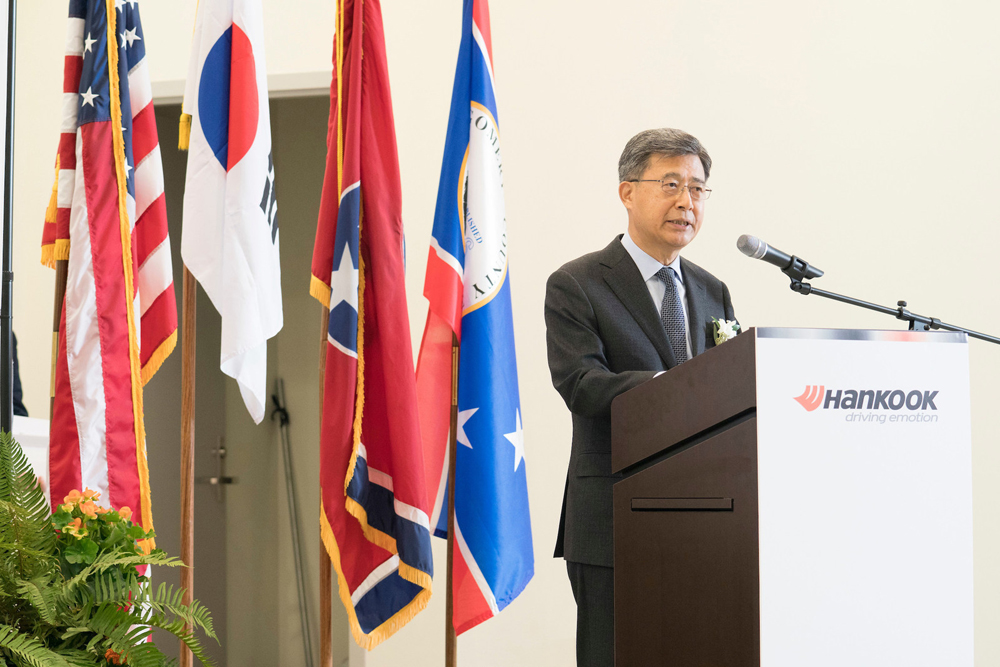 Hankook incorporated sustainable design and construction practices into development of the 1.5 million square foot facility, which sits on 469 acres. Leveraging top-tier technology and highly automated processes, the Plant will produce Passenger Car Radial (PCR) and Light Truck Radial (LTR) tires from Hankook's extensive North American lineup, including the KINERGY PT, a premium touring all-season tire and Hankook's first tire made in the U.S.
"Hankook Tire's new plant brings tremendous economic growth and opportunity for Tennesseans," said Tennessee Governor Bill Haslam. "Hankook's presence has already brought significant contributions to the local community through job creation and its community outreach. We look forward to continuing our work together to make Tennessee the No. 1 location in the Southeast for high quality jobs."
When the second phase of development is complete, Hankook Tire will double its production capacity to 11 million units annually.
Hankook Tire America Corp. is a growing leader in the U.S. tire market. Headquartered in Nashville, Tenn., Hankook Tire markets and distributes a complete line of high performance and ultra-high performance passenger tires, light truck, SUV tires, as well as truck and bus tires in the United States.