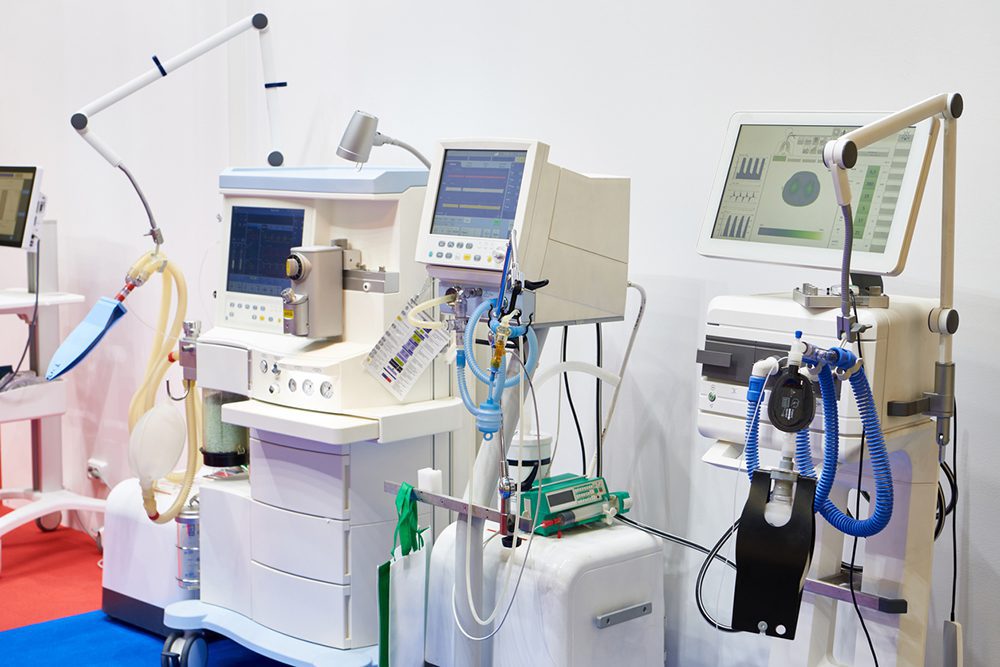 General Motors has already begun production of ventilators at its plant in Kokomo, Ind., in partnership with Ventec Life Systems.
Now, the automaker has a government contract to fill.
GM has been awarded a $489 million contract with the U.S. Department of Health and Human Services to build 30,000 ventilators by summer's end.
It is reportedly the first contract for ventilator production under the Defense Production Act, enacted recently by President Donald Trump. GM will produce the 30,000 ventilators by the end of August, but its production schedule should have the first 6,000 by June 1.
Ventilators produced under the contract will be delivered to the Strategic National Stockpile.
"GM and Ventec Life Systems are working with speed and urgency to arm front-line medical professionals with the critical care ventilators they need to treat seriously ill patients," GM officials said in a statement. "GM is proud to deploy its purchasing and manufacturing capability alongside the respiratory care expertise of Ventec. We remain dedicated to working with the Administration to ensure American innovation and manufacturing meet the needs of the country during this global pandemic."
More: Businesses Pivot to Take Care of Essential Workers, Restaurants During Crisis
More: Virus Wreaking Havoc On Unemployment Numbers
More: Experts: Retail, Hospitality Industries Will See Significant Closures Because of Virus
GM and Ventec had already unveiled a plan to ramp up production at the Kokomo plant to produce 10,000 ventilators a month.
"We are proud to stand with other American companies and our skilled employees to meet the needs of this global pandemic," Mary Barra, GM chairman and CEO, said in a statement. "This partnership has rallied the GM enterprise and our global supply base to support Ventec, and the teams are working together with incredible passion and commitment. I am proud of this partnership as we work together to address urgent and life-saving needs."
Ventec Life Systems CEO Chris Kiple said the "unique partnership" combines Ventec's "respiratory care expertise" with GM's "manufacturing might" to produce the ventilators.
"This pandemic is unprecedented and so is this response, with incredible support from GM and their suppliers," Kiple said. "Healthcare professionals on the front lines deserve the best tools to treat patients and precision critical care ventilators … are what is necessary to save lives."
GM is also using its Warren plant to build Level 1 surgical masks. Production will … ramp up to 50,000 masks per day, with the potential to increase to 100,000 per day. Daily mask production will be influenced by the availability of materials to build the masks.