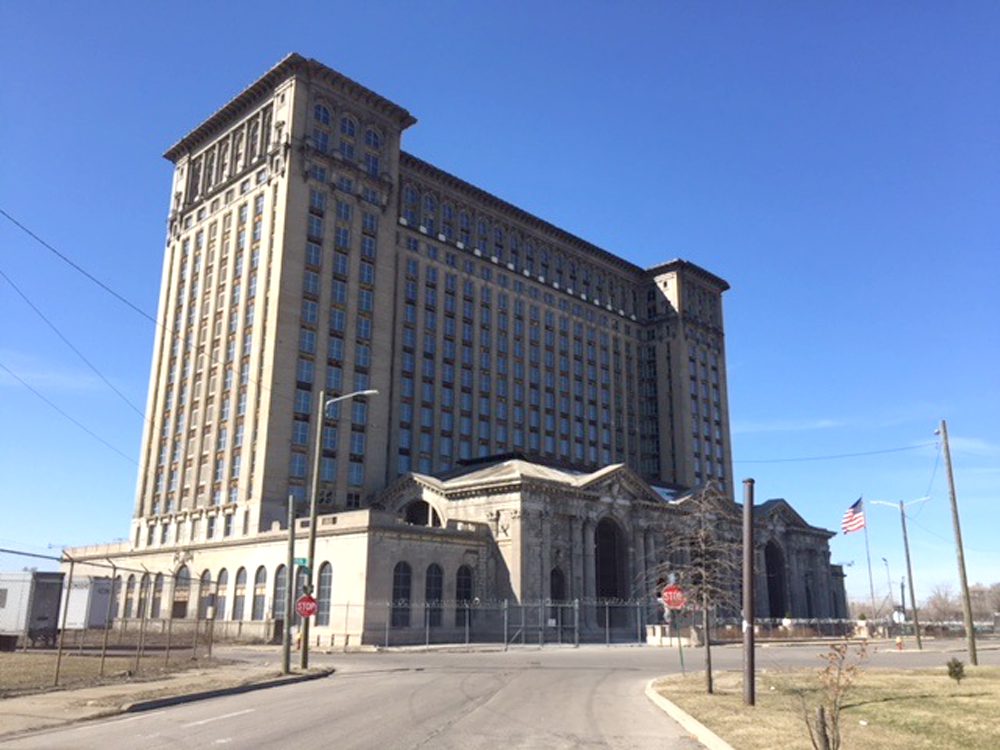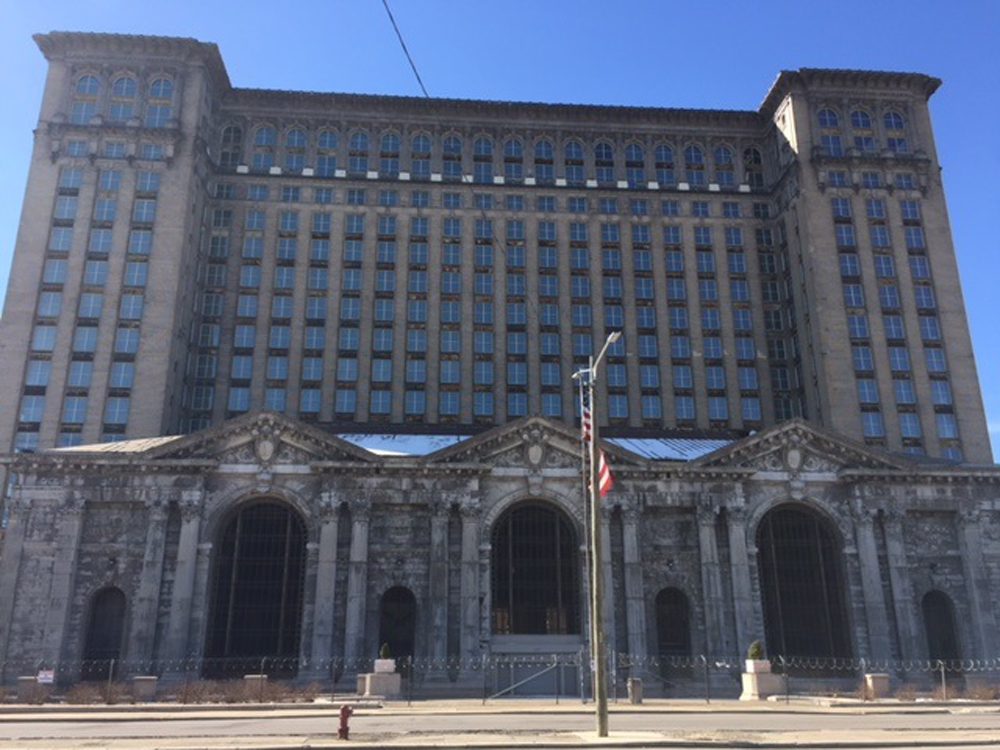 With its imposing size, impressive history and huge square footage, Detroit's iconic Michigan Central Station would make a fine headquarters for any business. But given its state of decline, it would take the right company to see its potential.
On Monday, a possible name came forward to fill that role of the railroad station's new benefactor. According to published reports, Ford Motor Co. is in talks with Michigan Central's current owners to purchase the building and use it as office space.
The Moroun family is the massive building's current owners, and they have fixed up the façade, installed windows and completed some interior work in the past five years. Crain's Detroit used the building as a venue for its Homecoming event, and people were impressed with the new windows and other work that has been done on the century-old building.
According to Historic Detroit, a website operated by former newspaperman Dan Austin, Michigan Central Station opened in 1913 and formally closed in 1988. Its Beaux Arts exterior and grand interior befitted the huge increase in population and prestige that Detroit was enjoying during the beginning of the 20th century. The station, located in the city's Corktown neighborhood, has been a landmark for years – sometimes because of its notable decline and decay.
"Michigan Central Station," Austin wrote, "consists of a three-story train depot and an eighteen-story office tower. It is made up of more than eight million bricks, one hundred and twenty-five thousand cubic feet of stone and seven thousand tons of structural steel — plus another four thousand tons in the sheds. The foundation has twenty thousand cubic yards of concrete. When the building opened, it was the tallest railroad station in the world, and the fourth tallest building in Detroit. The railroad invested a total of $16 million (nearly $332 million today) on the new station, office building, yards and the underwater rail tunnel, which was inaugurated on Oct. 16, 1910. The price tag for the station alone was about $2.5 million ($55 million today)."
Ford issued a statement in the wake of the rumors of its interest:
"At this time, Ford is focused on locating our autonomous vehicle and electric vehicle business and strategy teams, including Team Edison, to the Factory in Detroit's historic Corktown neighborhood," said a spokesperson.  "While we anticipate our presence over time will grow as our AV/EV teams begin moving downtown in May, we have nothing further to announce at this time."
Moroun company officials were not available for comment on Tuesday.