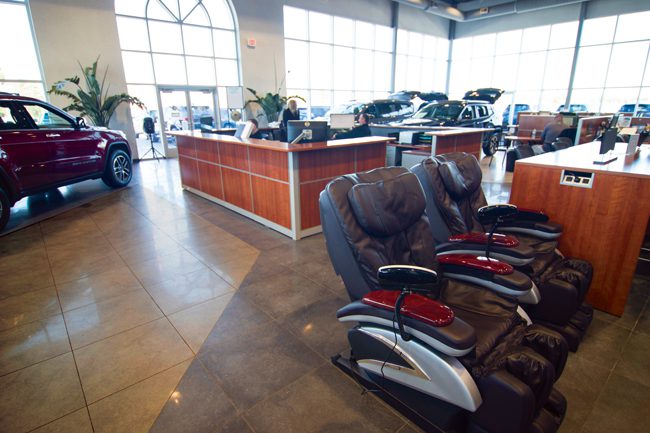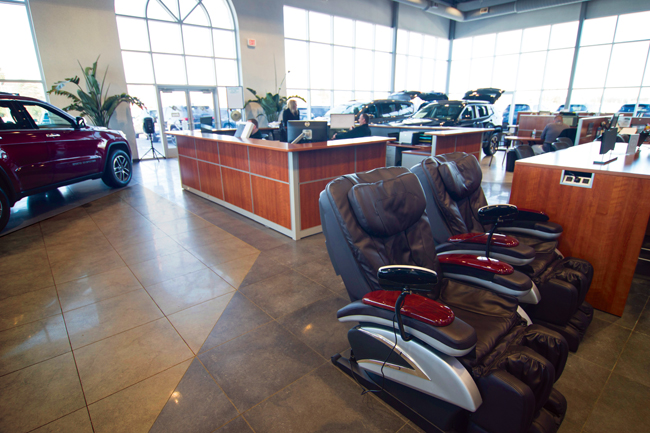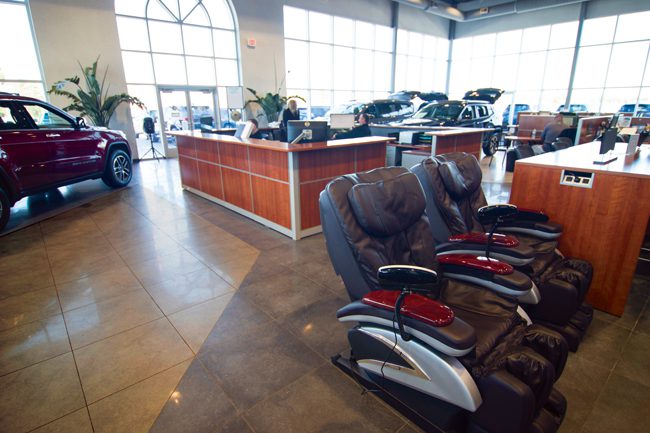 For decades now, the path a consumer would naturally take when it came to vehicle ownership was picking out a particular brand and model, then choosing the dealer that provided them with the best price and/or selection in their community.
The process has been repeated countless times throughout cities in North America and beyond.
As a result, owning a dealership is often seen as one of the foundational economic pillars in a community, a position that others may covet and possibly aspire to, but certainly admire, even if from afar.
But let's set that sense of stability and economic structure aside for the moment and consider what's happening in the world of automotive innovation that may, some would say, dramatically disrupt that retail model.
In 2018, Bob Lutz, a veteran of the automotive industry who has been in leadership positions with all of the traditional "Big Three" manufacturers, took the stage at the SAE World Congress, a gathering of the automotive engineering crowd who typically are working on the development of vehicles the average motorist won't be driving for at least two to five years.
Lutz's message: the days of automotive dealers as we know them are numbered, mostly due to the impending introduction of autonomous vehicles.
But Lutz also predicted today's dealer model has perhaps 20, even 30 years before it draws its last breath and, at his age (he turned 87 in February), he may not live to see whether his predictions become fact.
The question then remains: what are dealers doing to change the way they operate today, so that they will be able to compete in a very different mobility landscape?
And more to the point, what should dealers be considering for their businesses, given the steady advancement of technology that industry observers and participants alike say is certain to change the way people move from one place to another?
Concerns about impact of technology
Talk to people like Thomas Buiteweg, a partner with Hudson Cook — an Ann Arbor-based law firm whose clients include dealers — who acknowledges that changes are coming in choices people will have and there are dealers who are concerned when it comes to the impact that technology may bring to the market.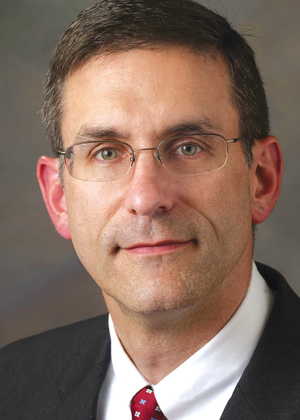 With companies like Uber and Lyft, both of which are experimenting with ride-sharing services that would, if implemented, reduce or even eliminate the need for a consumer to actually own a vehicle outright, dealers are getting a glimpse of what may be coming.
"I don't have a strong feeling about the changing model," said Buiteweg, who sees dealer clients who are taking note of possible changes to their model. But he notes that the predictions of what the effects will be varies dramatically, from "nothing will change" to "everyone will abandon car ownership altogether, in favor of ride sharing."
Buiteweg, who once served as in-house counsel to GMAC, the former financing arm of General Motors that was reconstituted into Ally, sees a potential future where consumers will take advantage of dealer subscription services, where they will pay a certain amount for the ability to have a vehicle brought to them when they need it, either by a real person or the vehicle itself.
"Some of the dealers we work with are starting to play in that space," notes Buiteweg. "Others are looking to have systems with which dealers could sign up to offer various subscription models."
What Buiteweg doesn't believe is that the sky is falling, as someone like Lutz might suggest, albeit decades from now.
"These changes are being driven by the specter of highly-automated vehicles," Buiteweg notes. "What is likely to happen is that there will be more ways to offer vehicles for people. We've already seen a pretty big shift with transportation network companies [like Uber and Lyft] which change people's behavior when it comes to the choices they have when they travel. Now it's just as likely that someone will 'Uber it' rather than rent a vehicle."
On the other hand
Attorney Eric Chase is a principal with Bressler Amery Ross, leading its franchise law practice with a focus on all legal aspects of the automotive world.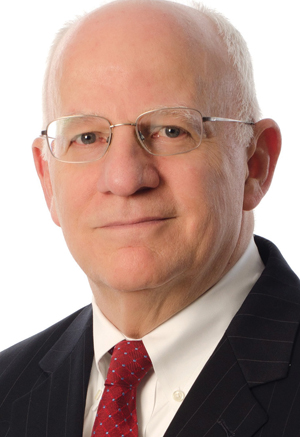 He's blunt when it comes to what he sees as the future of a "no dealer" world predicted by Lutz.
"He's dead wrong," Chase says, taking that assessment a step further than some might, considering the discussions around autonomous vehicles and "when, not if" predictions of an eventual market penetration.
"I think a lot of the autonomous vehicle phenomenon is way overstated," said Chase.
In short, he sees "no reason to believe the current idea of self-driving vehicles displacing large numbers of people who would own (and drive) their own vehicles.
"You can have both," says Chase. "There are already a lot of people who call for an Uber when they want a ride, but it doesn't mean that they're going to give up their own car."
Chase does acknowledge the attraction of having additional choices when it comes to getting to a particular destination.
In his interactions with those in the industry, Chase has come to believe it's the automotive dealerships, with their existing capabilities, who are apt to be the ones to continue to sell vehicles, whether they're autonomous or not.
He also advises dealers to "double down" on the existing state-by-state legislation that effectively makes it unlawful for automakers to sell directly to members of the public.
Chase says he's currently drafting legislation that would incorporate new models used by dealers, including the kind of subscriptions that Buiteweg talked about earlier.
Bottom line: dealers need to work with their associations — in Michigan that would be the Michigan Automobile Dealers Association and the Detroit Auto Dealers Association — to make sure there's a framework that obligates factories to continue to sell through the dealer model.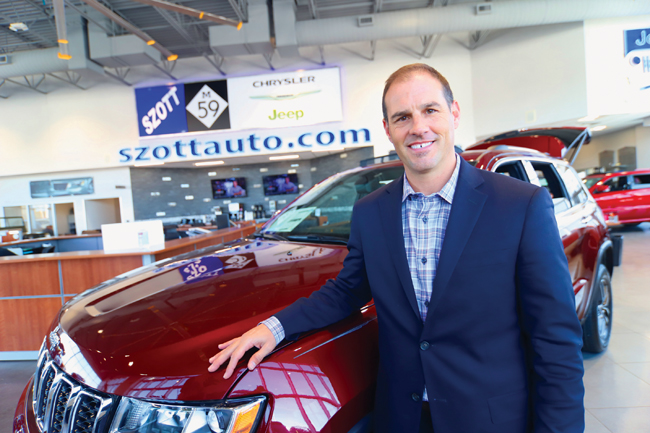 Number of dealers may shrink dramatically
Chase's views are in stark contrast to others, including a forecast in a 2016 study commissioned by the National Automobile Dealers that predicts a drop in the number of dealerships in the U.S.
The study's author, Glenn Mercer, heads Automotive Research and Advisory Services, based in Cleveland. In doing research, he interviewed some 50 dealers, as well as regulators, vendors, brokers and professors, visiting dealerships and attending conferences. Still, he found compiling the information a challenge, according to an article on the report in "Automotive Buy Sell Report," an industry publication authored by veteran journalist Alysha Webb.
Alan Brown, a former partner in three Volkswagen dealerships in the Dallas, Texas area, isn't so sure that dealers are going to be untouched by whatever those who are designing autonomous vehicles bring to market.
Now executive vice president of NuVinAir, a startup that offers patented technology designed to remove odors, Brown is a former chair of the Volkswagen National Dealer Advisory Council with three decades of experience in the industry.
One of the points he makes, when it comes to the impact an autonomous automotive world is likely to have on dealers, is related to how often a vehicle that has no internal combustion engine, autonomous or not, is likely to need shop maintenance.
"One thing Tesla has taught us is that these cars don't break," says Brown. "They may have some body shop business, but as we go down the path, in three to seven years, the technology that keeps vehicles from each other, the proximity sensors, is going to shrink the body shop business."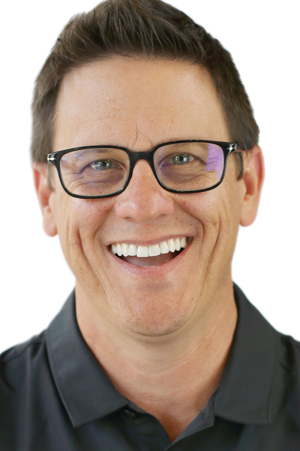 And here's a measurement that someone who isn't directly involved in the dealer business might not be aware of: service absorption rates.
Simply put, it's the percentage that a dealer earns from areas of the business other than that directly related to vehicle sales.
In what Brown calls a "fruitful" dealership, that absorption rate could be more than 100 percent, making the business profitable even if it never sold a vehicle.
"Dealerships that struggle are at 50 percent or lower when it comes to their absorption rate," notes Brown. "They're only paying half the bill with parts and service and it creates tremendous monthly stress that the revenue will come in (from sales) and make the dealership profitable."
Brown's point is easy to grasp: if the upcoming vehicles don't require the same level of service or parts, those absorption rates are more likely to fall than to climb.
Looking forward, he says automakers need to be working with their dealers, especially the larger ones where the infrastructure may not be necessary in the future.
One of those factors may be the physical size of the average dealership, which Brown says is currently six to eight acres.
Tesla may be model for some
He points to Tesla as a company that may be a model for a typical dealership, with its "boutique" locations that have only two or three cars on location, not the 50 to 200 vehicles typical in a traditional dealership.
"I think the resiliency of the auto dealer is probably like no other," Brown adds. "We've seen some incredible inflection points when it comes to that business and I hope in the future we will see the manufacturers working with their dealers to see them through this next one."
There may be further lessons to be learned by looking to Europe, where at least one company—The Mobility House (TMH), based in Austria—is already helping dealerships add universal electric charging infrastructure as an added-value.
One example of work being done by TMH was for Rosier, a 17-location dealership group in Rhine Westphalia, Germany. The project undertaken started with just three charging stations at its main location in Menden, gradually expanding to 10 stations and eventually 48, to keep up with the expectations for growth in the market for electric vehicles.
"We advise our customers to set aside areas for electric car charging on their premises for the future," said Veronica Brandmeier, project manager for TMH, as quoted in the firm's October 2018 online magazine. "Little by little, these 'islands' can grow with demand and easily be expanded with additional charging stations."
In a report published in March 2016 by Deloitte University Press, dealers are urged to embrace a transformation of their business into product experience centers that showcase models designed to enable easy customization.
The Deloitte report — "The Future of Auto Retailing: Preparing for the evolving mobility ecosystem" — predicts a future where many dealerships will come to resemble "a more advanced form of Tesla's store, combining online shopping with in-store guidance. The car buying experience could manifest itself as an extended 'test live' period (rather than a test drive), during which a customer could gauge how the car improves daily life; a partially customized vehicle could take the form of a 'base' configuration augmented with tailored entertainment and productivity software."
'Poised at the ramp'
In their conclusion, the Deloitte authors write that "the automotive industry is poised at the onramp of a massive transformation, driven by a series of converging forces."
The most immediate and pressing challenge for automakers and dealers comes from the rise of pay-per-use transportation, one "that could undermine a century-old business model built on selling cars to individuals and families."
Their final point: "The new mobility ecosystem offers OEMs and dealers numerous opportunities and choices when it comes to deciding where to play. However, to survive the mobility transformation and thrive in tomorrow's world, OEMs and dealers must begin to act soon. The advanced capabilities necessary for the future may seem far down the road, but the foundations upon which they will lie can — and must — be built today."
With all said, at least one dealer in Michigan, Suburban Collection in Waterford, is expanding its footprint with the late January 2019 opening of a 100,000-square-foot Ford dealership that replaces a facility less than a mile down Highland Road that took up 53,000 square feet.
Construction of the new site, which is built on 19 acres and includes an 80,000-square-foot showroom and service center along with a 20,000-square-foot collision center, began in October 2017.
The dealer cited growing consumer demand for medium- and heavy-duty trucks as well as SUVs as reason for the expansion.
While Thad Szott, a second-generation multi-store, multi-brand dealer in Highland, Mich., agrees with some of the predictions being made around the future of the industry, he's also quick to make the point that the business is very much in a period of transition.
"The big question that everyone is trying to analyze is what that timeline will actually be," said Szott, whose father Tom originally started with just one store, officially becoming a dealer in 1988.
Today, there's Thad and an older brother (Todd) and sister (Tar Walik) involved in the business, which sells vehicles from Ford, Fiat Chrysler, and Toyota.
Thad Szott also says that whatever changes are likely to become a reality around autonomous vehicles and other mobility, options are already starting to show up in the business.
"We're already starting to see some of the technologies that are going to be in most vehicles on the road," he said, referring to features like collision avoidance, blind spot monitoring and 360 degree cameras.
As those technologies are introduced, technicians are receiving the additional training they need to manage those components.
"If I'm looking at the near future, I'd say things like subscription services are things that we'll likely see within the next 10 years, perhaps even sooner," he added.
To make his point, Szott recalls the very quick ramp up that the automotive industry made years ago when it comes to leasing.
"Then when the Great Recession of 2009 arrived, within about 30 days leasing was gone," said Szott. "It was extinct. We quickly had to adapt back to sales and now leasing has ramped up again."
He also agrees with the overall sentiment expressed by people like Allan Brown, the former VW dealer from Dallas, who said dealers of the future will need to be much leaner than they may be today.
"That, in fact, is an important point," said Szott, of the need to have an operation that's responsive to the economy at a number of levels.
In the case of the Szott Auto Group, balancing new and used vehicle sales with financing, leasing, parts, service and collision is all part of a future he believes will sustain the business.
"You have to have a smart expense structure," he said. "As we look to the future, if we were continuing to grow and were looking at the purchase of another dealership, we'd be very conscientious when it comes to the size of the operation and the fixed expense structure."
And, of course, with a view to what Szott says has been a fabric of an industry for a very long time.
"We're going to have to adapt. It's something we've done before and we'll continue to do so."