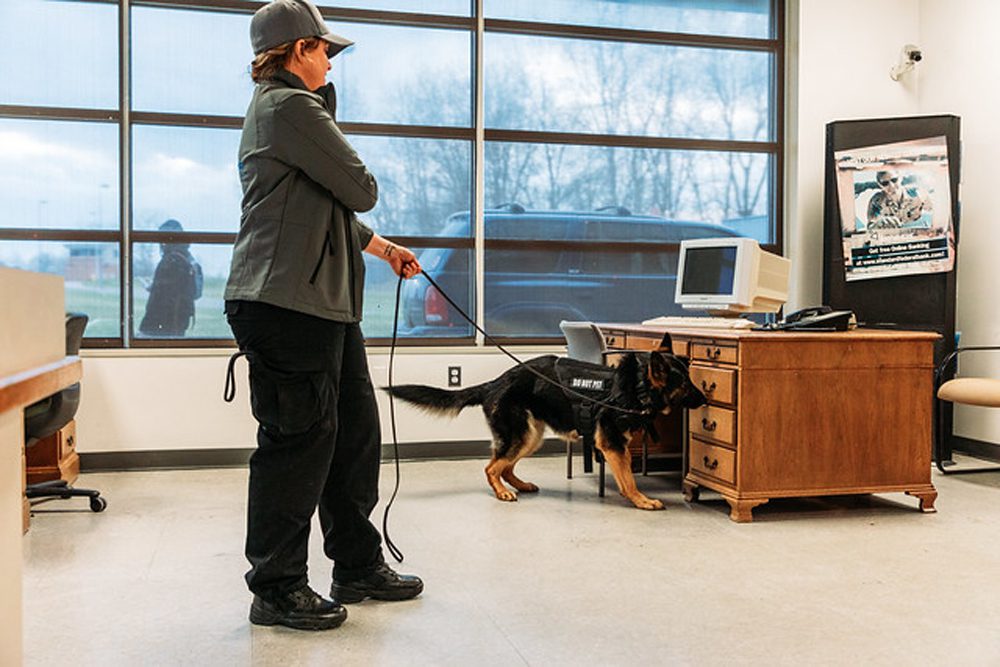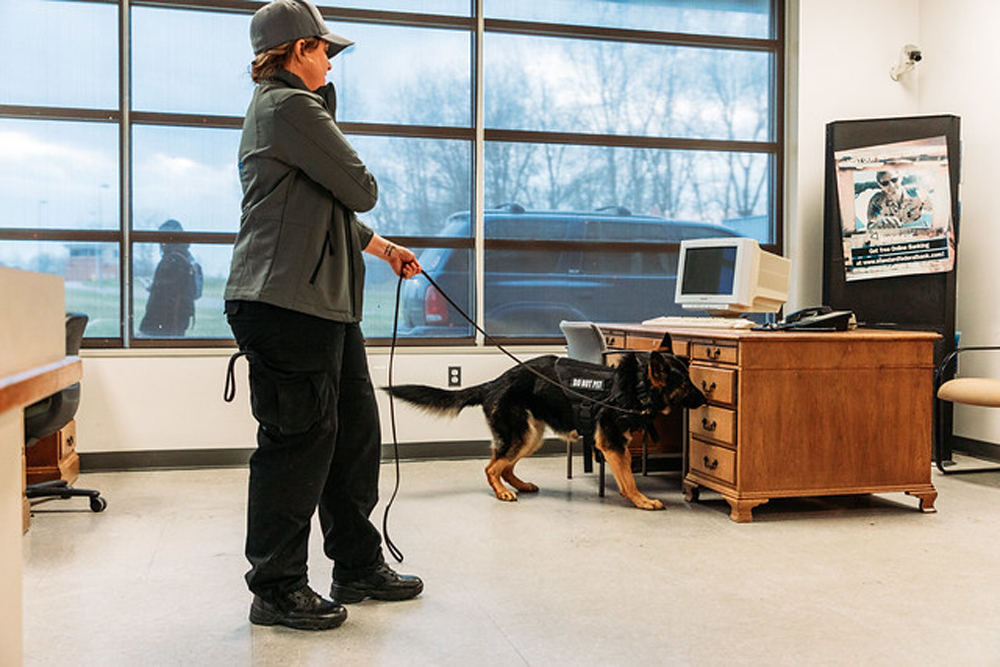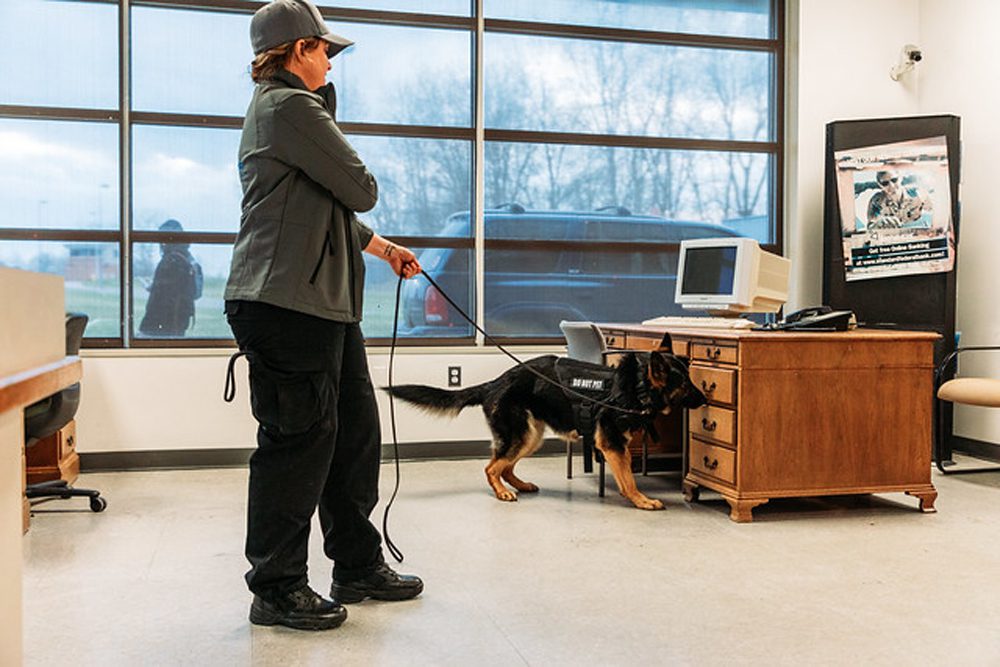 Anyone interested in being a host home for law enforcement officers of the four-legged variety had a chance to see them up close and personal recently, thanks to an open house where a professional K-9 showed what she could do.
The open house, hosted by Elite Detection K9 at Oakland Community College's Combined Regional Emergency Services Training Center in Auburn Hills, celebrated a new partnership designed to train scent-detection dogs in a variety of real-life settings.
Elite Detection K9 president and CEO Greg Guidice hailed the partnership.
"Having the opportunity to train EDK9's dogs at the CREST center in real-life settings prepares the dogs to help protect the communities they serve," Guidice said.
The event welcomed guests from the community interested in learning about becoming host-home volunteers for Elite Detection K9s breeding-stock female dogs.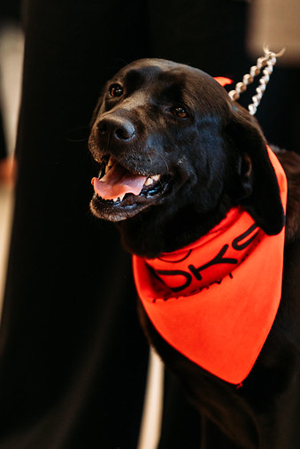 Dakota in action
The guests watched Dakota, an EDK9 scent-detection dog, go to work with her handler to detect explosives planted in the bank, and took tours of the CREST center, which features three different styles of houses, a fully outfitted bank, a hotel and a convenience store with a gas station, all of which have fully functional utilities.
David Ceci, dean of public services and director of law enforcement training at OCC, emphasized the increasing need for American-bred scent-detection dogs and pointed out the college's realistic training lab makes for a unique setting for EDK9s scent-detection dogs to discover live explosives.
"CREST is a training 'city' where students preparing for careers in law enforcement, firefighting and emergency medical response can train in real-life settings," Ceci said. "It's like a lab. The more students can participate in hands-on training, the more effective they will be on the street when they do their job."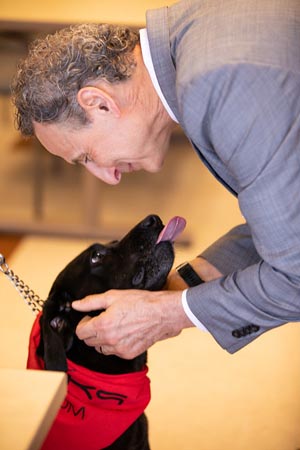 Host family support
While several event attendees signed up to be considered as host families for EDK9 breeding moms, both Guidice and Ceci pointed out the "need for host families is great." The host family will support the breeding mom through four litters of puppies, including the birthing and training of the puppies until they are about six-to-seven weeks old.
The host family will receive full veterinary support from EDK9 during pregnancy and through the puppies' first few weeks of life. Once the breeding mom has completed four litters, she'll be retired and spayed. At that time, the host family will have the opportunity to adopt her as a pet.
"Currently in the U.S., there is an estimated shortage of 6,000 dogs to detect explosives. Due to increased demand for highly trained American-bred scent-detection dogs, the need is great for these heroic partners within the community to offer protection and security for businesses, schools, hospitals and public venues."
For more information about EDK9 or volunteer opportunities to host breeding moms, visit www.elitedetectionk9.com or call (248) 218-6661.