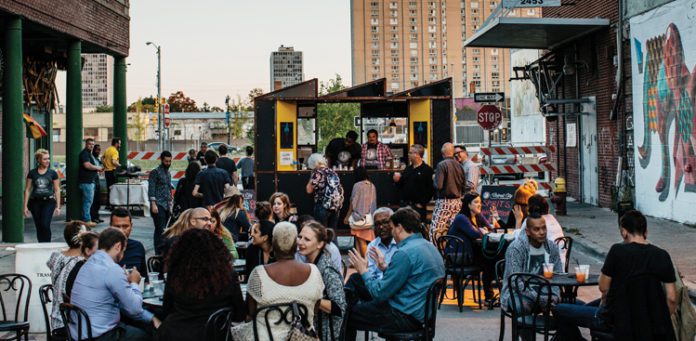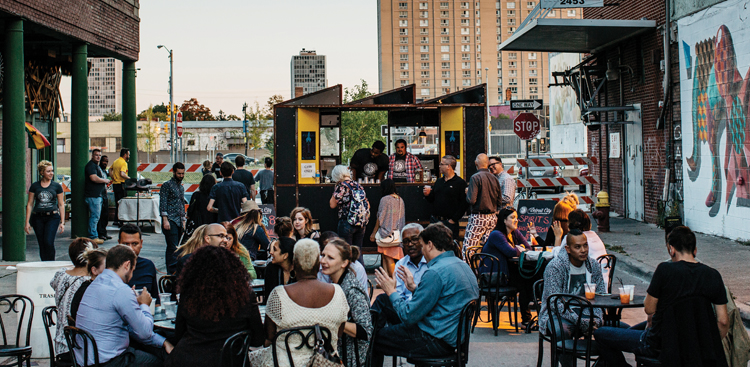 As government budgets in some cultural and service areas are cut due to competing priorities and reduced tax revenue, nonprofit organizations increasingly rely on private-sector gifts. Foundations are a major component of this philanthropic "pie," funding demonstration projects, new programs, capital needs and, occasionally, operational costs of nonprofit organizations.
Nonprofit organizations rely on a range of funding sources to finance their operations and some struggle to maintain financial stability. Their income sources include fees for services provided, individual donations, special event revenue, government contracts and grants, corporate gifts and foundation grants.
But foundations are becoming more targeted in what they want to fund and their expectations of how nonprofits should make their case. Partnerships, impact, leverage and sustainability are the buzzwords among foundations and other donors.
"Donors — whether foundations, individuals or government agencies — are expecting more metrics and outcomes. They want to know what good comes from the so-called outputs (units of service) that they are paying for," says Perry Ohren, CEO of Jewish Family Services of Metro Detroit, a non-sectarian human services agency. He adds that traditional sources of funding, such as United Way, are diminishing as more funders seek to support a specific goal.
"It's important that nonprofits know their landscapes. They need to do their research," says Katie Brisson, vice president/programs at the Community Foundation of Southeast Michigan. Partnerships among nonprofits "make sense to create systems change beyond one organization," she points out.
"The trend that I'm seeing is an increased focus on listening intently to donors, who want to see evidence of impact," says Diana Sieger, president of the Grand Rapids Community Foundation.
While each foundation is different, Brisson says, they usually share the goal that grants should enable nonprofits to leverage more resources and that their financial support is sustainable.
"We want to work on issues that the community finds important, because the foundation funding will go away. We want to know how the grant will help them gain other grants — federal or corporate grants," she explains.
Partnerships expand impact
In order to achieve greater positive impact in their service areas, some foundations are establishing multi-faceted nonprofit partnerships to work on big projects or complex societal needs. This helps reduce redundant efforts and expands impact more efficiently.
One example is the Community Foundation of Southeast Michigan's New Economy Initiative. This effort to help entrepreneurs in southeast Michigan started in 2007. Since then, NEI has directly aided 4,400 companies, including the startup of more than 1,600 companies and the creation of 17,490 jobs.
NEI's goal is to develop infrastructure for inclusive economic development in southeast Michigan with support from 12 local and national foundations. NEI Director Pamela Lewis states in an NEI impact report that more than 50 funded programs are helping entrepreneurs across the region and the program is now a national model for economic development.
In western Michigan, Sieger says the Grand Rapids Community Foundation "emphasizes overcoming inequities in our community — especially racial and social. We look at issues through an equity lens. How can we work with people on the edge — not to them, but with them," she explains.
Their Community Leadership Initiatives take on complex issues — looking at what is happening locally, based on "good data," seeking to learn "how pervasive is the problem?" Sieger says.
One example of their broad-based efforts is counteracting homelessness. "We did a great deal of banding together to look at the homelessness problem by bringing together financial resources and policy makers at all government levels. We have a better handle on the problem, but haven't made a dent in it," Sieger says.
While many foundations may be expecting more impact from their grantees, some are also trying to improve the application and reporting process.
"We're constantly challenging ourselves on that. We are constantly looking at ways to be more efficient — do we need this level of information? Does it help grantees?" explains Michael Shaw, program director at the Hudson-Webber Foundation, based in Detroit.
Brisson says foundations are being more thoughtful in their nonprofit capacity building — trying not to duplicate services. "We might use the same trainer," she says.
Most foundations rely on their grantees to report the results of their grants, usually including financial and narrative reports. Brisson said that their recipients generally follow standard evaluation measures, with the exception of two major programs: the New Economy Initiative and the GreenWays project, providing bike paths and recreational areas connecting seven southeastern Michigan counties. Evaluators were hired for these projects.
Grant policies vary
Foundations may grant funds more than once to the same organization. Hudson-Webber Foundation has "anchor institutions" and the Community Foundation of Southeast Michigan also may work with the same organization repeatedly, sometimes helping build its own endowments, but "we help organizations at key moments in time, not year after year," Brisson says.
Foundations typically have key mission areas, although these can be quite broad, such as education or "improving quality of life." These may be reviewed periodically, but don't change often.
"Every year we do a strategic plan for the next three years. We look at changes in the landscape and every four years we look at each area," says Shaw. Hudson-Webber considers whether there are gaps in others' philanthropies. "We all are long in some areas. Hudson-Webber focuses on economic and community development and place, and is deeply committed to Detroit," he adds.
Board requirements changing
As foundations focus more on strategic giving, nonprofit organizations are increasingly taking a more strategic approach to their boards of trustees. While the one trend isn't necessarily responsible for the other, the two are connected.
Traditionally, nonprofit organization boards consisted mainly of a small group of business and civic leaders — often white, middle-aged or older males. Many viewed their role as lending their name to a good cause, attending an annual organizational fundraiser and perhaps donating additional funds.
Now, according to board and nonprofit consultants, nonprofit organizations are thinking more carefully about the skills and connections their boards need to advance the organization.
"Boards are slowly becoming more comfortable with being strategic, thinking about what they need and trying to match up skills and people," says Rick Kress, who led several nonprofit organizations in Michigan before beginning a nonprofit and board consulting practice 20 years ago. He says organizations are looking at gaps in their boards in terms of age, diversity and professional backgrounds and then thinking about individuals who could fill that gap. The next step is considering "who could best recruit that person?" says Kress. "There is intense competition for board members. Expectations are changing."
Gary Dembs, president of Nonprofit Personnel Network, has been helping some organizations recruit board members. He says that many nonprofits are in a transition phase, due to a high level of recent CEO turnover that has led to shifts in board membership. "Newer CEOs and executive committees are taking their time to figure out who they need and what their contacts are. They are professionalizing their nomination process.
"Nonprofits are looking at diverse revenue sources — social enterprises — so there is more of an entrepreneurial model," he explains. "They are moving away from grants and multiple events versus partnerships."
Kress concurs that funders are seeking partnerships with their grantees with the goal of improving outcomes.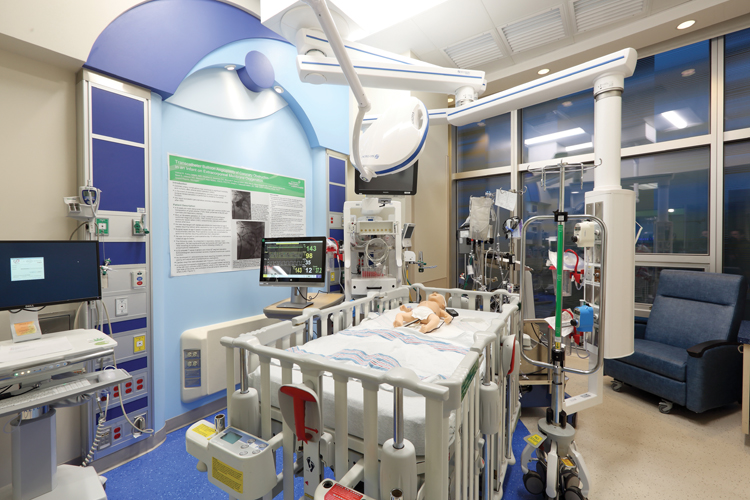 Diversity is a goal
As a result of this shift in relationships between the funding organization and grant recipient, there is a new focus on board composition and the role of board members. Dembs says that nonprofits need board members with more finance and business knowledge.
Also, board members need more training, because they're not just fundraising. Dembs says that some nonprofit organizations are using a buddy system to facilitate the board orientation process, assigning a current trustee to meet with a new board member before the first board meeting.
Board diversity — in terms of age, race and gender and other criteria — is mentioned more often in nonprofit circles than in the past. "Organizations seek diversity. It's important to their image. They are trying to get to the next generation, maybe including a board member's son or daughter on the board," says Kress. The goal is that younger board members will bring in younger donors.
At the Hudson-Webber Foundation in Detroit, many board members are part of the Hudson-Webber family. Shaw says that many are civic and business leaders with strong backgrounds in specific content areas, as well as "a good knowledge of what is happening in the city. Ninety-five percent of our work is here," he says.