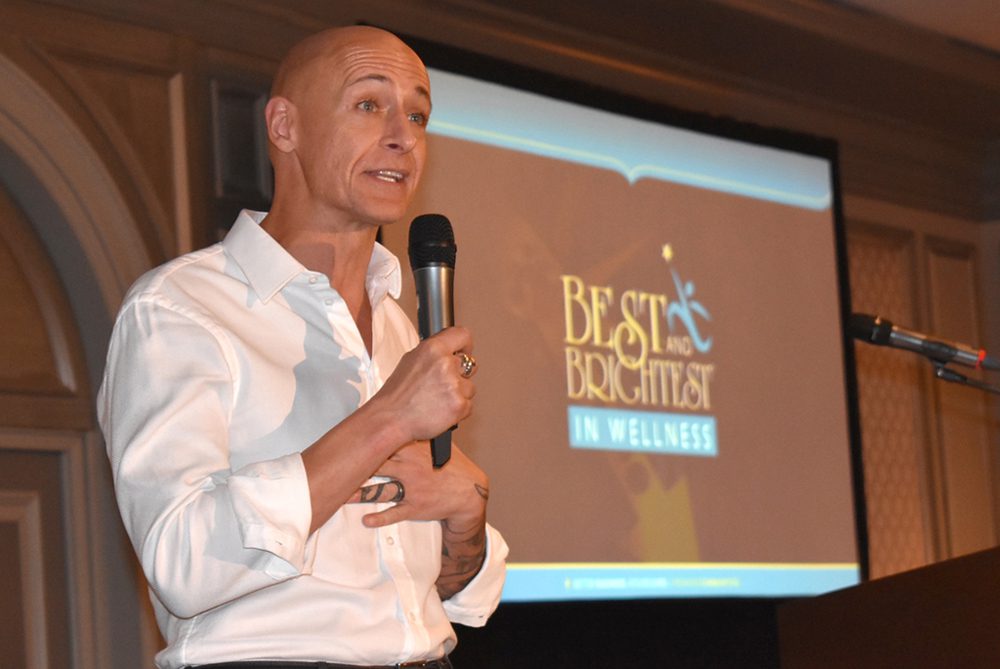 There are many reasons why someone would join an organization, especially in times where the demand for talent exceeds the supply.
Then think about the various reasons, once someone has become part of a team, they would stay over time.
One of those reasons has to do with how people are treated, of course. And over the years, it has become clear that a category people familiar with various human resources strategies call the "Wellness" factor plays a big role in an employee's decision to remain.
At Michigan's 2018 Best and Brightest Wellness Event, sponsored in part by Corp! magazine and held on October 5, 2018 at The Henry, companies that make it their business to promote a culture of wellness were celebrated through an innovative initiative that recognizes and celebrates quality and excellence in health awareness.
Taking the time to plan and implement efforts designed to enhance employee wellness is nothing short of a strategic decision for the organizations that were evaluated under the Best and Brightest in Wellness program.
We're pleased to draw attention to their achievement as winning organizations, all with a hope that others will follow in their footsteps, making their business and the community a healthier place to live and work.
A full list of this year's Michigan Best and Brightest in Wellness winners can be seen HERE.
What follows is a list of the Elite winners in each of the categories.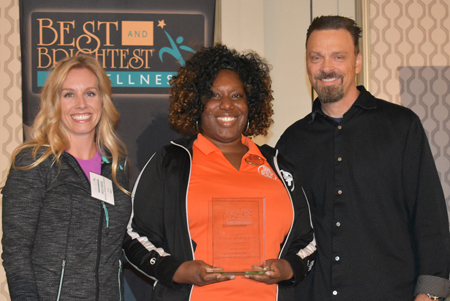 Elite Winner—Philanthropic
Operation Fit
Battle Creek
Operation Fit has truly embraced workplace wellness, helping schools implement three major fitness initiatives.
Their program, incorporated in eight Battle Creek elementary buildings, includes a fitness initiative called Morning Movement, which is how each school starts their day. When students arrive at school, they meet in a common area and are led by a fitness coordinator through a 3-5 minute routine of stretching, cardio and cool down to get the student's bodies and brains ready for learning that day. During lunch recess, each of the school's lunch supervisors is trained by their fitness personnel on Active Recess principles. More than 70 percent of the schools they work with are positive about morning movement, brain breaks and indoor recess and nearly 90 percent of their students are more focused after movement.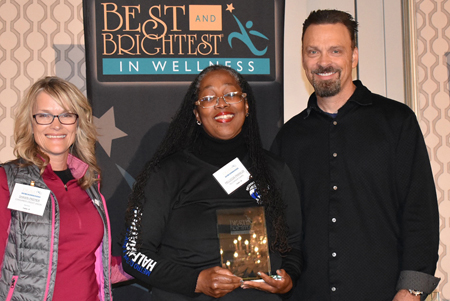 Elite Winner—Faith Based
Fellowship Chapel
Detroit
Fellowship Chapel has put together an impressive wellness program, including a regular schedule of physical fitness programs that are offered throughout the week. These include aerobics, yoga, chair yoga, Tai Chi, Zumba, and walking. Project Healthy Living is provided and offered to the congregation and community to assist with health screening, BMI, vision screenings and blood panels. In addition, this organization has a "no vending" machine policy in place and has put a focus on healthy eating such as offering organic and vegetarian foods.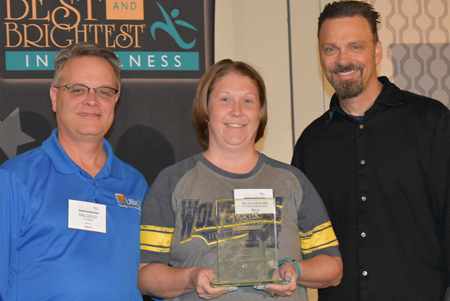 Elite Winner—School
St. Charles Borromeo Parish
Detroit
St. Charles Borromeo Parish has a focus on helping its students be the best they can be. This school offers preschool through middle school programs that are small class sizes and fabulous one-on-one attention for every child. All of their classrooms have yoga balls or desk stretchy bands. Their PTO group is also engaged in wellness as they plan multiple enrichment activities throughout the year that have a focus on being healthy, such as Tailgating Team party, karate classes, family night, and an annual 1 mile /5 K run/walk. Wellness is one of their top priorities. Their staff models wellness, as many are modeling healthy eating during supervised snack time and lunches. They have a very large variety of physical activities all year round – both for students and family participation. There is a "no cupcake" policy in their building and the organization specifies healthy snacks in its handbooks and provides healthy salad options daily. There is also a Project Healthy Schools program through the University of Michigan that measures Fitness Grams that are completed twice a year.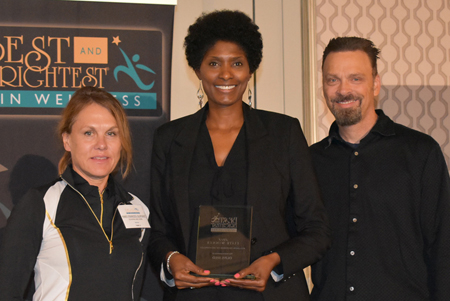 Elite Winner—Wellness Provider to Individuals
Olive Seed
Detroit
Olive Seed is a certified Women Business Enterprise (WBE) and is dedicated to wellness, sustainability, and social change. Their wellness workshops, cooking demonstrations, nutritional consulting services, and completely natural products are all designed to support and promote the health, well-being and peak performance of those they serve. Their wellness programs include cooking classes, smoking cessation, diabetes management, weight management, corporate wellness solutions and preventative health screenings. Their approach to health promotion is to fuse nutrition, healthy eating and exercise. Their commitment, and knowledge of the chemical composition of common foods and beverages, along with a strong background in herbology, science and functional medicine, give them an edge over their competition. They provide ROI/VOI to their clients by offering them what they want through a series of open-ended survey questions, focus groups, assessments, and testimonials. They also use an online tool to measure client feedback. A personalized survey collects, interprets and analyzes data which helps them measure individual and overall satisfaction accurately.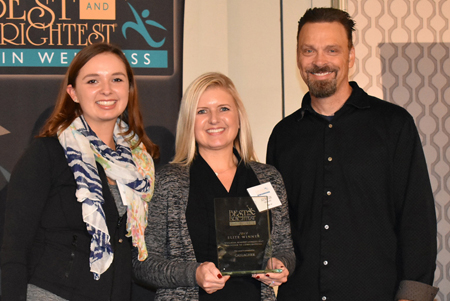 Elite Winner—Wellness Benefit Consultant Provider to Corporations
Gallagher
Various locations throughout Michigan
This elite award winner takes an integrated total rewards-based approach to aligning benefits with organizational goals. This organization's mission is to partner with their clients to develop holistic strategies that will inspire employee engagement success at work, home and in communities. Beyond fitness, weight-loss or disease management, it is important to take a look at all aspects of an employee's physical wellbeing — along with their emotional/social, financial, and career and community well-being. This firm works with clients to develop broad, integrated strategies that consider all of these areas. Each of their clients is supported by a dedicated Well-being & Engagement consultant who can provide local and regional and national insights. They analyze health metrics, claims and utilization together with the client's feedback to identify prevailing population health risks. Their Michigan team has achieved an average 98 percent client retention rate over the last three years.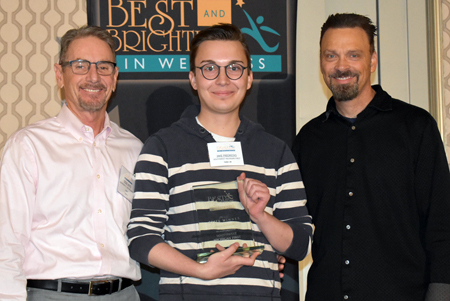 Elite Winner—Small Business
Southwest Michigan First
Kalamazoo
Southwest Michigan First uses a number of tools to help their team maintain their health. Their wellness mission encompasses the five "F's": Fitness, Finance, Faith, Family and Food. They know healthy people produce healthy results. When it comes to personal fitness, many team members use FitBit devices along with apps on their tablets and phones. Their employees have stand-up desk to keep them active; and for those counting their steps, they have established a continuous walking path inside their office and have even calculated how many laps around the office equal a quarter mile. For healthy nutrition, their staff kitchen includes a refrigerator fully-stocked with healthy snacks like yogurt and vegetables that encourage team members to make smart food choices. A designated team member restocks the kitchen with groceries each week so that they always have a variety. Wellness coaches are another onsite resource offered to all employees. And, they have access to this coach—during or after work.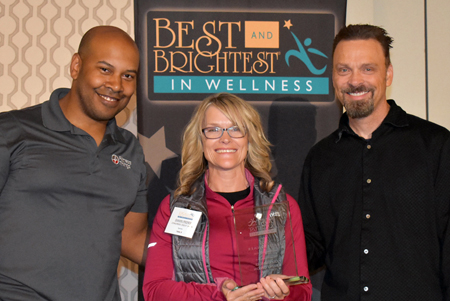 Elite Winner—Medium-Size Business
Consumers Credit Union
Kalamazoo
The elite winner for the Medium Size Business category knows that wellness isn't "one size fits all" so they provide a bit of something for everyone. It's one reason they have 85 percent participation in their wellness plan. Their program focuses on physical, emotional, financial, occupational and social wellness. Their team can take advantage of their onsite fitness center and their weekly instructor-led fitness classes, walking trails and employee lead run group to improve their body wellness daily.
Emotional wellness helps maintain engagement and they partner with a local organization to bring a trained counselor and coach onsite every week. Financial wellness is important as well and that is why this winning organization offers budgeting and investment classes, tools and seminars. To help with future planning they also offer Will and Trust resources and preparation. Their executive leadership truly embodies and embraces healthy living. The CEO is passionate about wellness and helping every employee live their best lives. For example, in the summer he grills all employees chicken breast to make healthy chicken salads. He has led multiple fitness classes in their gym. He leads by example and takes wellness walking breaks with employees throughout the day.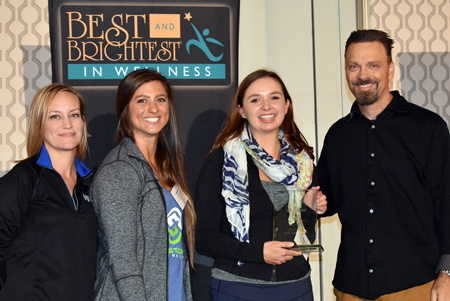 Elite Winner—Large Business
Quicken Loans
Detroit
This year's Large Business elite winner builds programming that supports team members in all areas of their well-being – including physical, emotional, financial, social, intellectual, and environmental. One of their most important initiatives is the Wellness Champion program that is a social media-styled chat group where they share healthy recipes, workouts, personal successes, and more. Other strategies they have in place include an annual well-being calendar where they select a different focus for each month. They have a Wellness Instagram and Facebook page to encourage both their team members and external viewers to engage in wellness. This page features motivational quotes and healthy tips.
This winning firm is devoted to helping people achieve strong, capable bodies. They have many free and low-cost fitness options for team members including yoga, interval training, walking groups, and running training programs for 5K, 10K, and half-marathons. They also have a portal with many educational resources and fun challenges including step challenges, water drinking challenges, sleep challenges and fruit/veggie challenges. In addition, they offer a free one-on-one telephonic coaching.