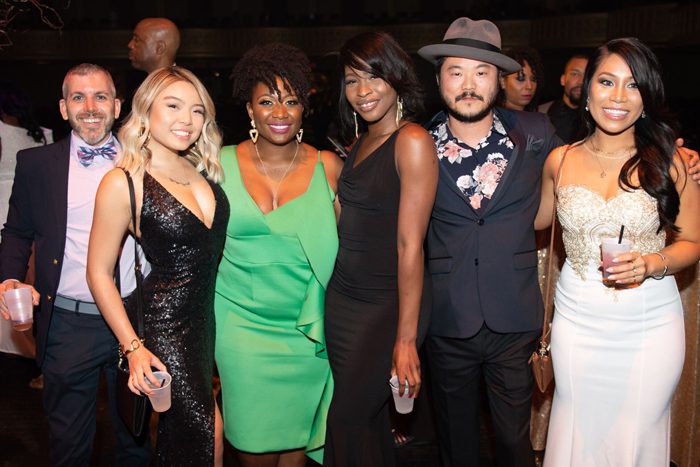 This is not your father's or grandfather's old-fashioned opera.
To appeal to more people and bring younger generations into the arts, Michigan Opera Theatre has launched a new Young Patrons Circle to offer networking opportunities as well as discounted pricing for patrons ages 21 to 40.
The Young Patrons Circle (YPC) is part of MOT's commitment to increasing accessibility to the arts while encouraging the next generation of arts lovers and supporters, officials said.
"Opera and dance are important parts of our culture, and our goal is to remove barriers that would prevent patrons from experiencing these incredible art forms," said MOT Director of Development Angela Nelson-Heesch. "We are excited to support and create a community of liked-minded young professionals who can share their mutual passion for theater."
Nelson-Heesch said the program is also aimed at encouraging younger generations to support the arts and a sustainable future for opera and dance. Proceeds from the program support MOT's Department of Education and the Michigan Opera Theatre Studio resident artists program.
"By joining YPC, members support Michigan Opera Theatre's commitment to nourishing future generations of arts lovers and artists," she said. "It's a great way to enjoy world-class theater while also giving back to the larger arts community."
A bright new opera
Michigan Opera Theatre, one of the nation's most vibrant nonprofit arts organizations, is committed to presenting opera and dance of the highest artistic caliber.
The theatre has gained many new fans through its unique programs, its connections to the community and its appeal to patrons of all ages through events such as BravoBRAVO!
The most recent BravoBRAVO! event drew positive media attention and lots of attendance in part because of an appeal to a younger audience through fun advertising, social-media posts showing millennial and Generation Z patrons having fun as well as diverse people of a variety of colors in its photographs.
Founded in 1971 by Dr. David DiChiera, the company's mission is to serve as a major cultural resource to the state of Michigan and the city of Detroit. The organization is led by President and CEO Wayne S. Brown and Chairman of the Board Rick Williams.