Longtime warehouse store player BJ's Wholesale Club is coming into the Metro Detroit retail market with three new stores as well as a mission to help local nonprofit organizations and the people they serve.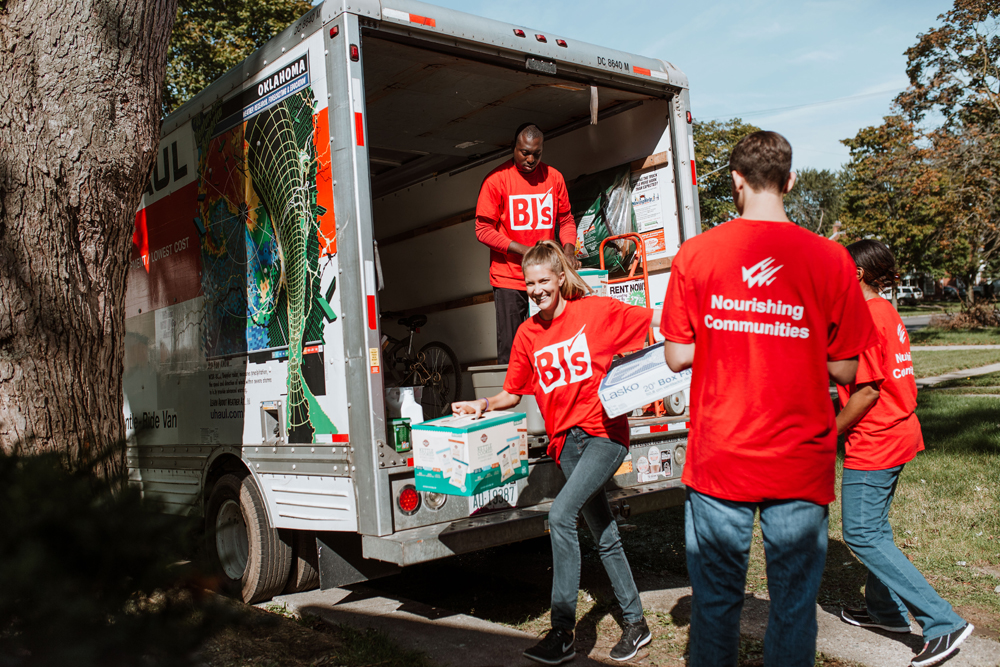 Headquartered in Westborough, Mass., BJ's Wholesale Club Holdings Inc. operates membership warehouse clubs on the East Coast of the United States. The company currently has 217 clubs and 141 BJ's Gas locations in 16 states.
In Michigan, BJ's recently opened its first location in Madison Heights on John R at Twelve Mile inside a former Super Kmart location. Its second store will be in Taylor off of Eureka Road; it is scheduled to open Nov. 19. A third site, this one in Chesterfield Township, is planned for 2020.
"We're thrilled to be opening our clubs in Michigan. We serve hard-working families across the Eastern United States and this community is a great fit for us. It's dynamic with a lot of smart-saving families," said Kirk Saville, senior vice present of Corporate Communications for BJ's Wholesale Club.
The Madison Heights store, which opened the first weekend of November, features a gas station, about 10,000 square feet and sells a variety of items from meat to household appliances to televisions. It also has an optical department. The store will employ about 150 people.
Value advantage
Michigan shoppers will appreciate the format; the state has long had rival stores Sam's Club and Costco. But BJ's hopes to bring good prices as well as personalized service to this industry, giving consumers a fresh experience, Saville said.
"BJ's biggest advantage is value. We help families save 25% off grocery store prices every day – that means about $500 a year. Plus, we offer more fresh food than other warehouse clubs," Saville said. "BJ's Gas prices are among the lowest around and we offer more ways to save on a fill-up with big gas savings. With the BJ's Gas Savings Program, members can stack their savings and fill up for as little as two cents per gallon."
He added that BJ's members can also use a mix of manufacturers coupons, BJ's coupons and personalized offers from BJ's to get more value during their shopping trip.
Good deeds
To announce its arrival in Michigan, BJ's is doing a variety of donations and volunteer days with local nonprofit organizations. One is Humble Design, which serves individuals, families, and veterans emerging from homelessness by transforming their empty house into a warm, welcoming and uplifting home with donated furniture and household goods.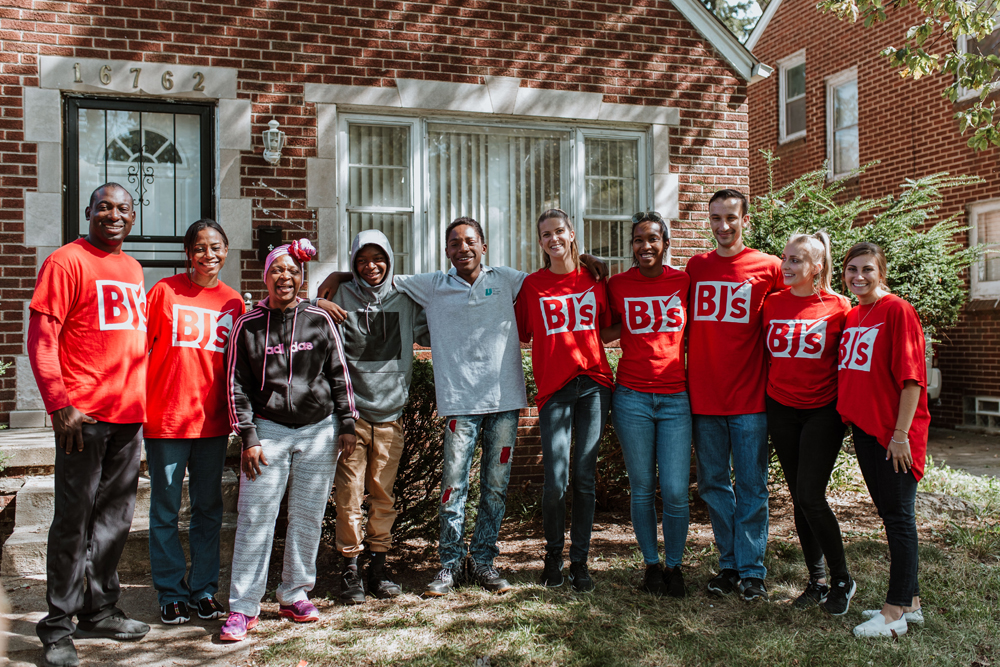 BJ's sponsored the furnishing of two homes in Detroit for families transitioning from homelessness through its partnership with Humble Design. BJ's team members also volunteered for two days to get the houses ready for the families.
BJ's Wholesale Club stocked the pantries of both homes with household essentials from its exclusive collection of Berkley Jensen products like paper towels, bath tissue, laundry detergent, disinfecting wipes, dishwasher pacs, soap, trash bags, hand sanitizer and kitchen utensils like food storage sets and mixing bowls. The retailer also stocked the kitchens with key items from its Wellsley Farms collection as well as a new television for each family.
"One of the things that sets BJ's apart is our commitment to community. We have a longstanding commitment to nourishing our communities and helping families thrive by partnering with local organizations such as Forgotten Harvest, Humble Design, Oakland Meals on Wheels and The Senior Alliance," Saville said.
Another partnership is with Forgotten Harvest, Saville said. That partnership is part of its Feeding Communities program. Every week, BJ's donates unsold produce, meat, dairy and more to the food bank to support the community. Since December, BJ's has donated $175,000 to Forgotten Harvest to help feed neighbors in need.
BJ's also surprised teachers in Madison Heights and Taylor with a $50,000 donation through DonorsChoose.org in August. The donation funded all classroom projects listed by local teachers to provide classroom essentials to help Michigan students thrive.