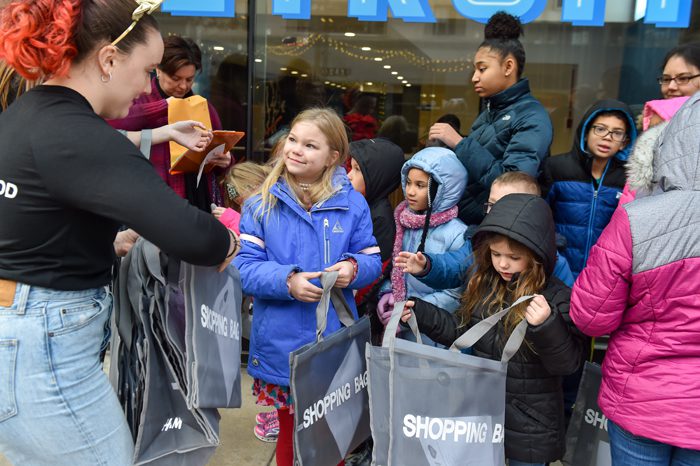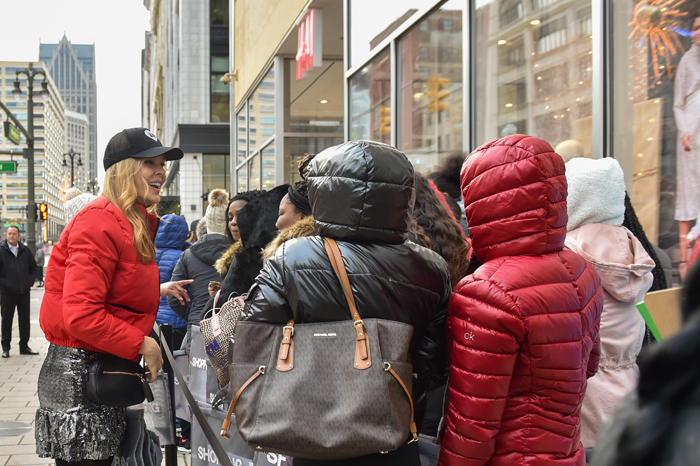 What happens when you bring together a fashion-forward nonprofit group with one of the best-known retailers of fast fashion? Something great for Detroit and its kids.
Recently, GLAM4GOOD, which describes itself as an empowerment platform and nonprofit organization, partnered with global retailer H&M in the spirit of the holiday season to help hundreds of kids-in-need keep warm this winter.
Together, H&M and GLAM4GOOD put together its #BUNDLEUP Detroit event at H&M's new location on Woodward Avenue. The Detroit flagship was closed to the public from 9 a.m. to 12 p.m. so the GLAM4GOOD recipients could shop for free to find new coats, cold-weather clothing, and accessories to keep them warm this winter.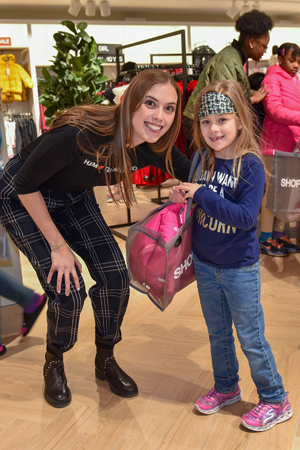 This GLAM4GOOD x H&M empowerment initiative is a winter-themed event for 250 underserved youths, ages 5 to 17, and their families to provide an inspiring shopping and self-esteem building experience. This event allowed recipients to shop for winter clothing essentials and receive winter hats and gloves needed for the upcoming winter season, all at no charge, courtesy of H&M.
Working together
This event is a continuation of the successful philanthropic partnership between GLAM4GOOD and H&M, who most recently selected the nonprofit as its holiday charity gift card campaign recipient. This year, H&M is supporting the GLAM4GOOD Foundation by donating 5% of all gift cards sold from November 7th to December 25th, both in store and online for an amount up to $400,000.
"Our Motor City #BUNDLEUP initiative, like all GLAM4GOOD programs, uses fashion to empower self-esteem, dignity, hope, health and happiness as well as addressing critical need. We are grateful to H&M for their continued support of our mission and their dedication to provide clothing and accessories to our recipients free of charge! This is fashion sustainability at its best! Christmas is coming early in Detroit," Mary Alice Stephenson, Founder and CEO GLAM4GOOD, said in a statement.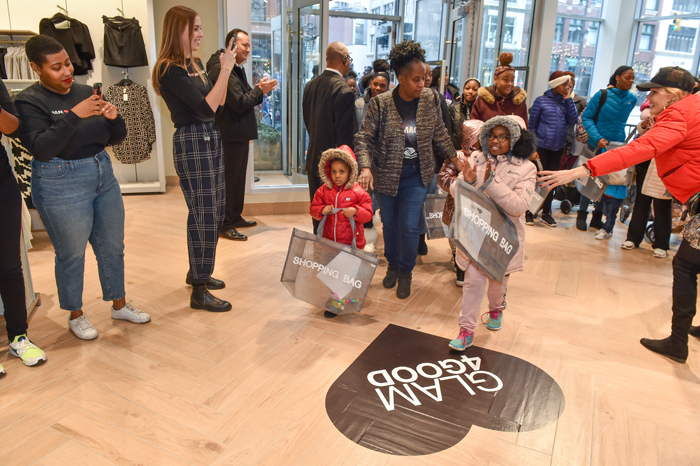 Alongside GLAM4GOOD celebrity stylists and H&M influencers and employees, the recipients can shop and be styled in H&M's latest coats, sweaters and winter essentials. The event helps GLAM4GOOD's youth community head into the winter months empowered with confidence that they have new, fashion forward clothing, accessories and winter wear.
"We at H&M are thrilled to continue our partnership with GLAM4GOOD by hosting #BUNDLEUP Detroit at our brand-new store on Woodward Avenue and help 250 children start off this season prepared for the Detroit winter," said Emily Scarlett, Head of Communications, H&M.