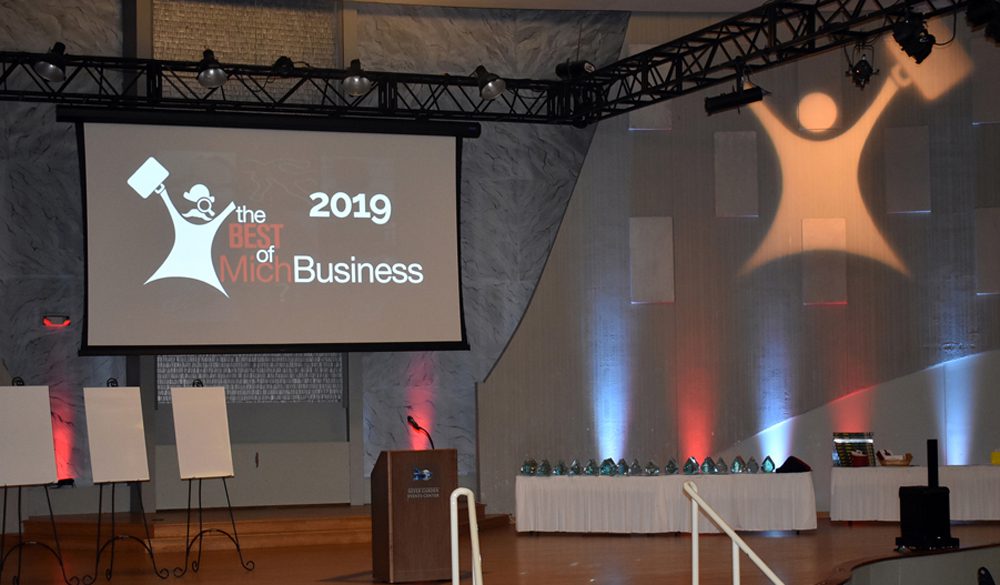 There was a "murder" at the Silver Garden Events Center in Southfield last week, and when the hundreds of "detectives" figured out whodunit, it turns out Mr. Plum killed Mr. Boddy in the ballroom with the revolver.
The crime took place as part of the sixth annual Best of MichBusiness Awards gala, where honorees, vendors and guests took part in a virtual version of the board game, "Clue," as a means of engaging them even more deeply in the event.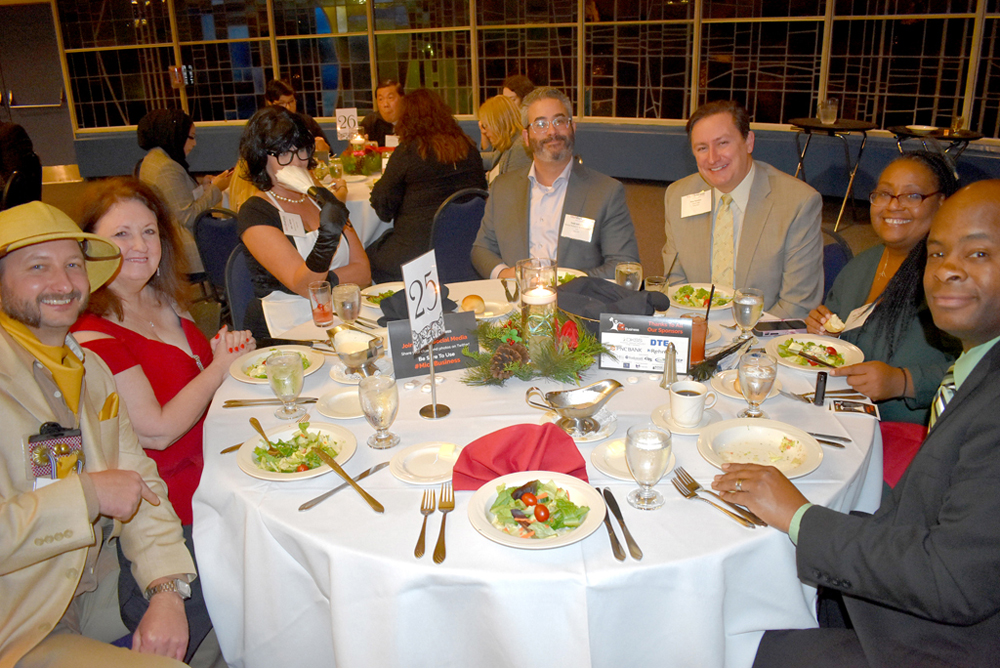 Once the crime was solved (during the meet-and-greet portion of the event), dueling Mr. Plums turned up to emcee the awards presentations, where dozens of Michigan businesses were honored in various categories for their 2019 success.
"(The gala) honors success as the most exciting, connected business awards and networking opportunity in Michigan," said MichBusiness Vice President Sara Scheffer. "The Best of MichBusiness Awards Program is committed to recognizing companies and individuals that make Michigan a top notch place to do business."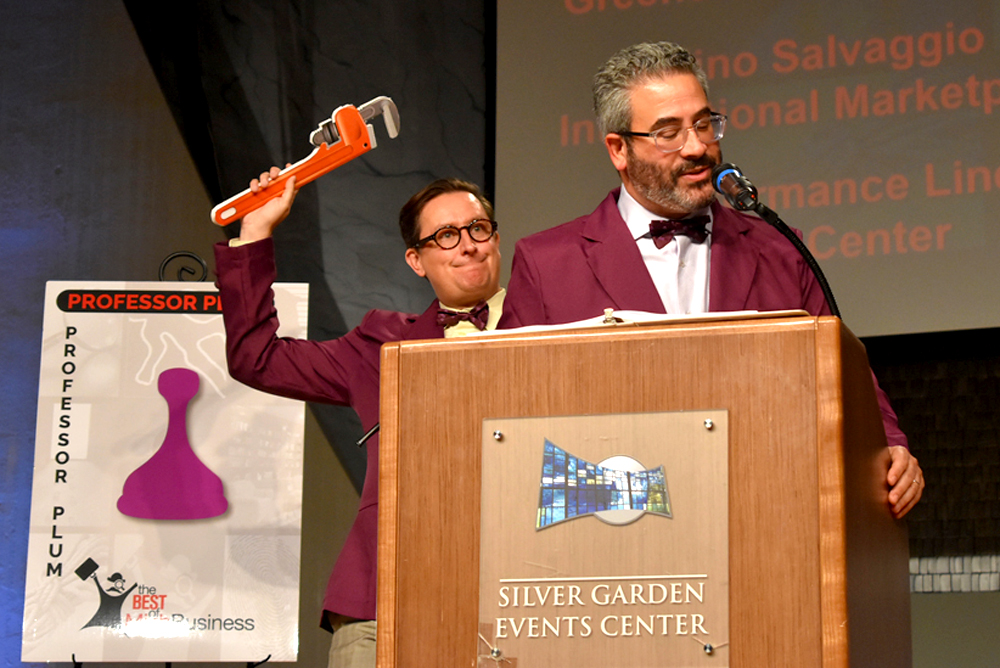 Categorical winners
The two Mr. Plums – familiar faces Roy Sexton of Clark Hill and Todd Hohauser of Harvey Hohauser & Associates – led the capacity crowd through the myriad of awards in categories ranging from office ninjas to technology gurus, finally handing out the overall awards in four categories:
• Overall small business: Allied Photo Chemical. In announcing the winner, Sexton said, "every action by (Allied) reinforces their commitment to exceeding their customer expectations and needs. They're using UV technologies to lead the sustainability effort worldwide and to positively impact manufacturing processes, especially in the United States."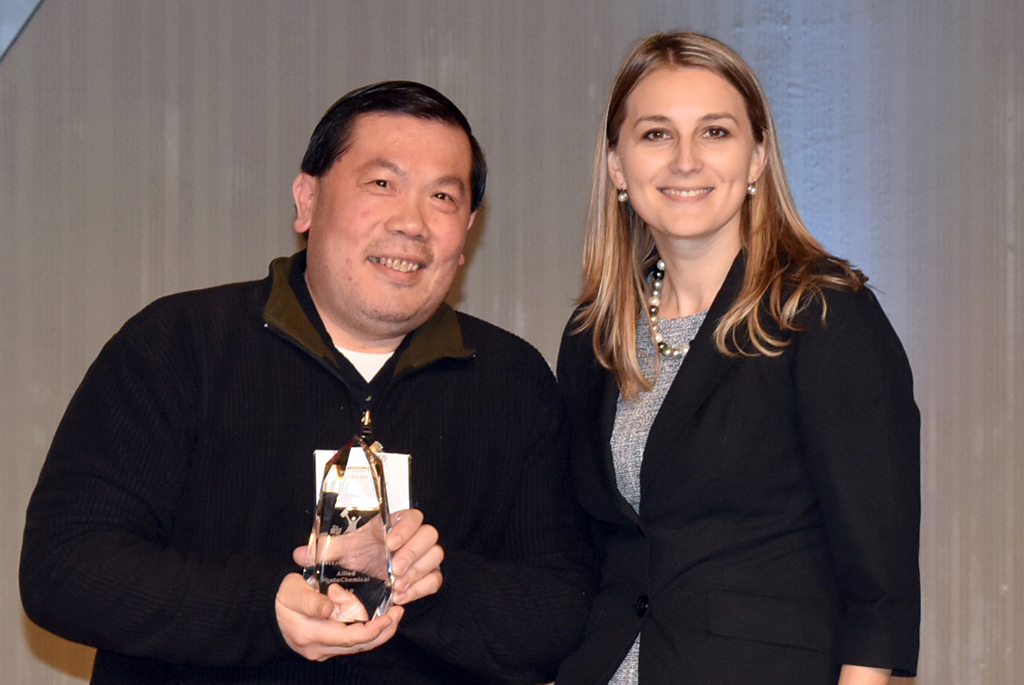 • Overall medium business: Total Security Solutions. Said Hohauser: "Three decades of experience have made them an industry leader in bulletproof barrier systems … And while they've grown significantly over 30 years, they've never lost touch with (their) foundation – highly responsive customer service."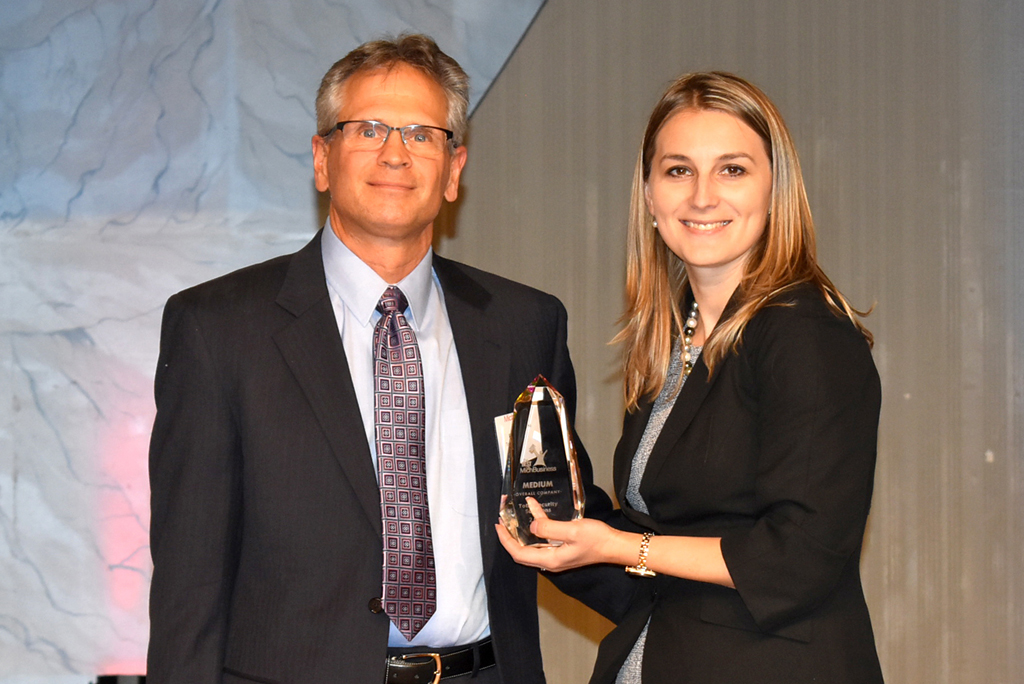 • Overall large business: Kawasaki Robotics (USA) Inc. "With more than 200,000 robots shipped worldwide, (Kawasaki) is a leading supplier of industrial robots and robotic automation systems, able to service a wide range of applications across diverse industries," Sexton said. "This company has incorporated 50 years of experience as a robot industry leader into the development of the most technically advanced controllers and the highest quality robots."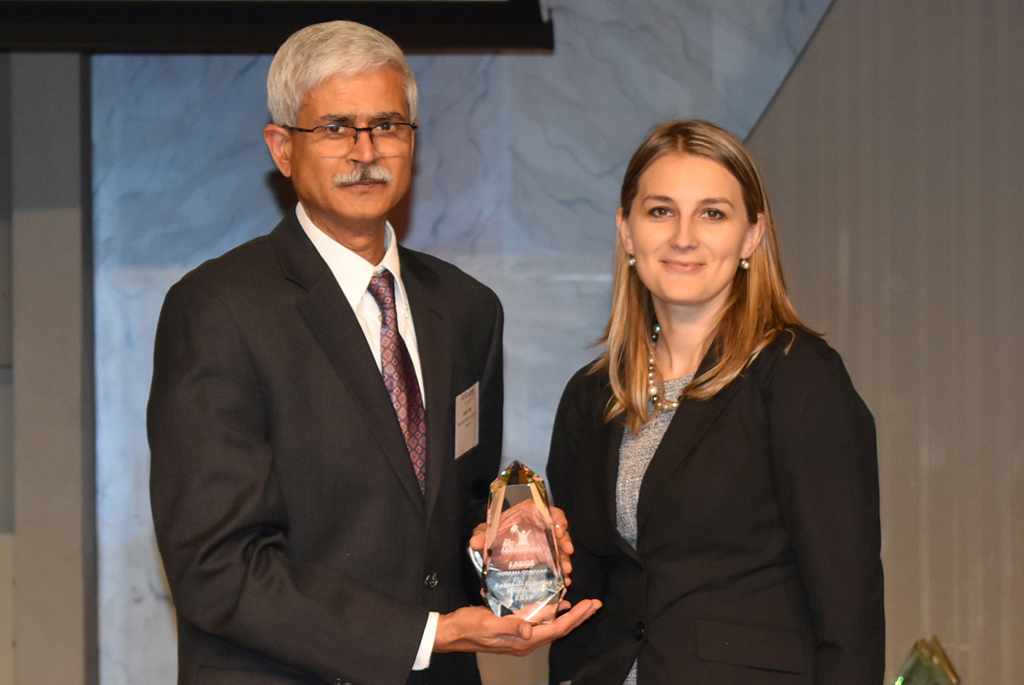 • Overall enterprise winner: DTE Energy. "(DTE) is one of Michigan's leading corporate citizens, they are a force for growth and prosperity in the 450 Michigan communities it serves in a variety of ways, including philanthropy, volunteerism and economic progress," Sexton said. "(DTE) has more than 10,000 employees in utility and non-utility subsidiaries involved in a wide range of energy-related businesses."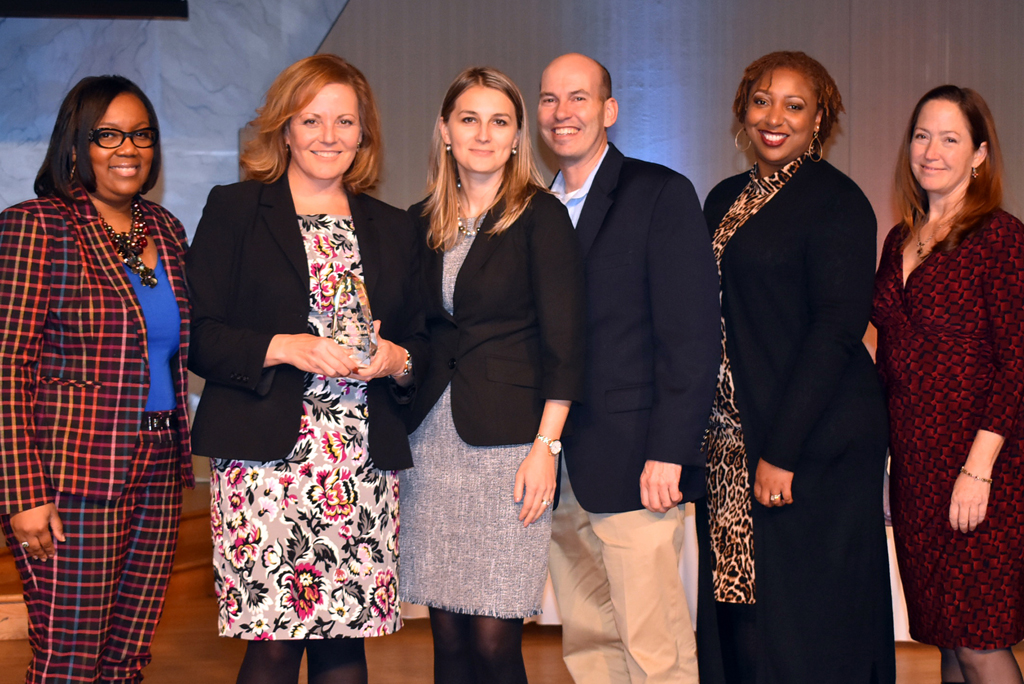 The awards were announced following the 90-minute meet-and-greet session during which participants divined their "clues" by meeting various suspects and visiting vendor booths designated either a "room" or a "weapon."
Intrigue and enjoyment
The game added some intrigue and enjoyment to the event.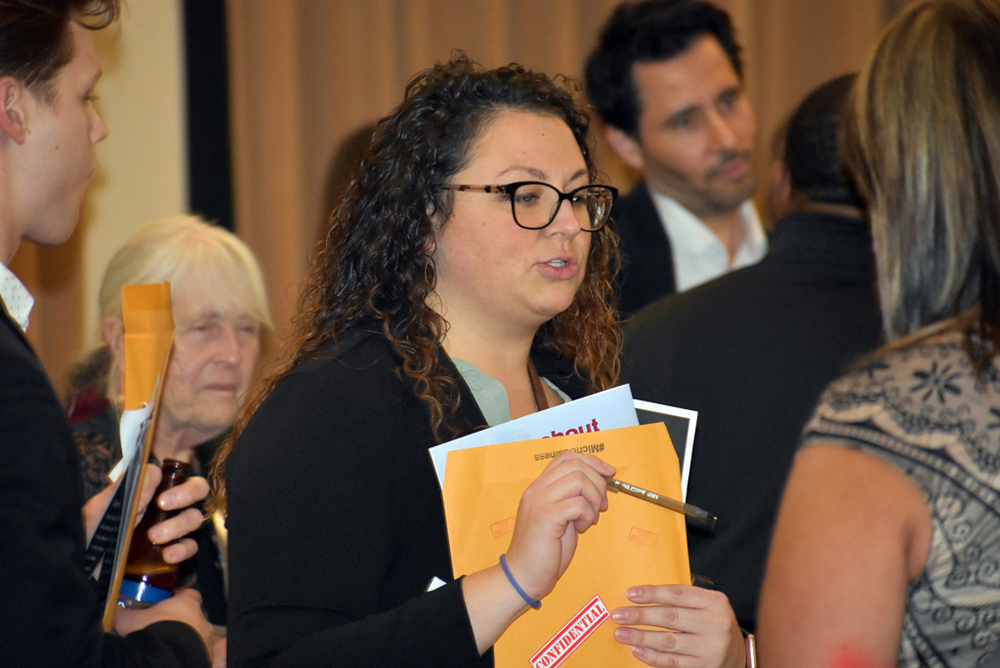 "It's fun," said Kyle Aims of STEP. "We had our prize so people had to come talk to us. It gave a reason for people to interact with us instead of just bouncing table to table."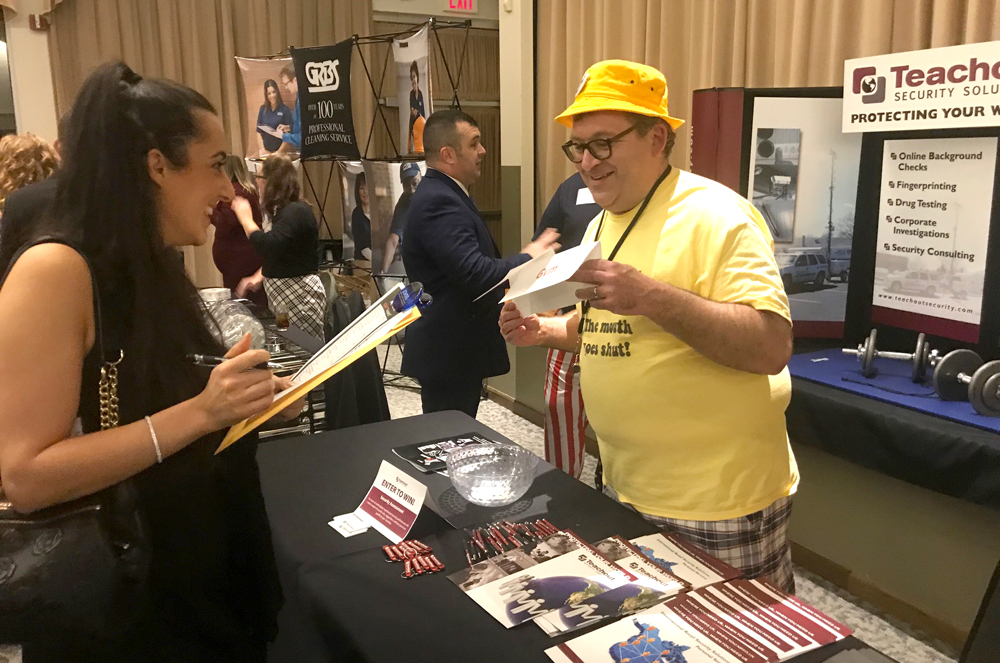 Scheffer said the "Clue" theme – each of the six annual events has had a different theme – helps participants view the gala as "an experience, not just another event." Each year's theme – some have included Willie Wonka, Monopoly and Michigan Adventures – is chosen by MichBusiness's board of advisors.
They also contribute to the success of the event, which Scheffer called "perfect." "The attendees and sponsors really took to our Clue theme this year and made it a huge success," she said. "(Hohauser and Sexton) made the awards exciting and really fun to experience. Our Michigan businesses work hard all year and it is important to celebrate their success and their teams."