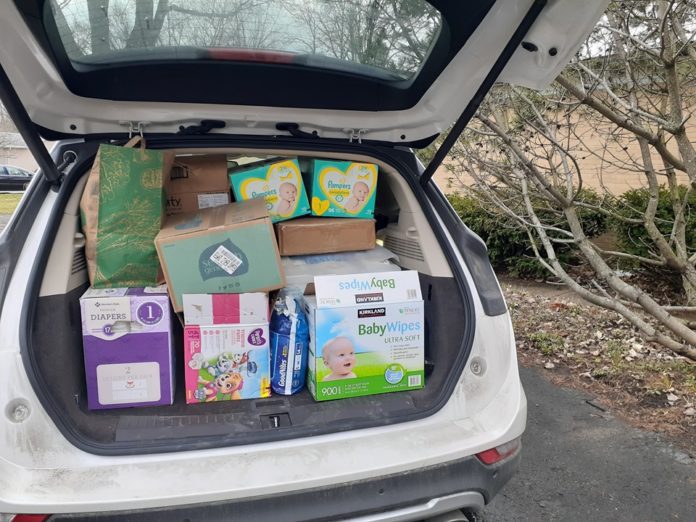 The U.S. economy thrives on competition – and that's a good thing most of the time. But in the age of COVID-19, businesses helping other businesses in this unusual time is becoming not only normal but an important way to share resources, help communities and keep people safe in an uncertain time.
There are examples, both large and small, all over Michigan. On Tuesday, Ford, 3M, the UAW, and GE Health Care announced a partnership to manufacture respirators to help Michiganders fight the spread of COVID-19. Last week, GM announced it will use its auto factories to help Ventec Life Systems with its production of new ventilators.
Other instances of businesses helping healthcare organizations are numerous. The Grand Rapids Public Museum said Tuesday it donated nearly 4,00 gloves in addition to face shields, Tyvek suits and personal respiratory masks to Spectrum health. Distilleries like Coppercraft Distillery in Holland and Mammoth Distilling in Traverse City have announced plans to manufacture and distribute hand sanitizer to health care providers in their areas.
But there are many moments where people who are entrepreneurs – creative risk-takers who want to solve problems – are moving forward with ways to not only maintain their livelihoods but to better people's lives in the process.
Rebel Nell, the Detroit-based, socially conscious business that makes jewelry and accessories from graffiti, recently bought gift cards from 15 local retailers who work with them regularly. The goal, said co-founder Amy Peterson, is to give away these gift cards on future IG live chats to support these companies, who are part of Rebel Nell's small-business family.
"I love my small business community and we are out here spending money on them that we don't have to spend but consider it an investment for all of our futures," Peterson said.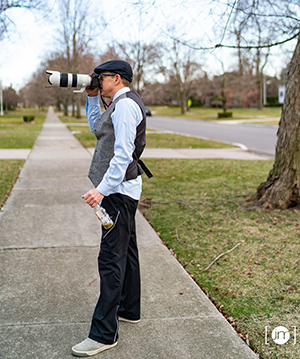 There's Grosse Pointe Park photographer John F. Martin. He lost many of his photography appointments because of social distancing and coronavirus. In response, he offered to take "Porchraits" of his neighbors, staying six feet away to shoot the picture. Now, he's offering the same service to the public for a reduced cost – for good reason.
"I'm taking donations for my porch sessions and buying meals from local restaurants to give to hospital staff. Everyone wins," Martin said.
Cooking together
DeutschTroit is operating out of Karen Kahn Schultz's restaurant Nosh Pit Detroit. Nosh is also collaborating with Celebrity Catering and added vegan options to their menu. And Ice Cream Plant and Nosh Pit are making ice cream sandwiches for delivery, Schultz said.
"It's teamwork all around," Schultz said.
Detroit Parent Collective, a co-working space that offers on-site childcare in Detroit, was able to deliver more than 1,500 diapers, 39 packages of wipes and formula to a local shelter, said owner Krista McClure.
"What makes this so awesome is 25 families from both Birmingham (where McClure lives) and Detroit (where her business is) and one Royal Oak / Macomb Township resident contributed to this effort – in one day," McClure said.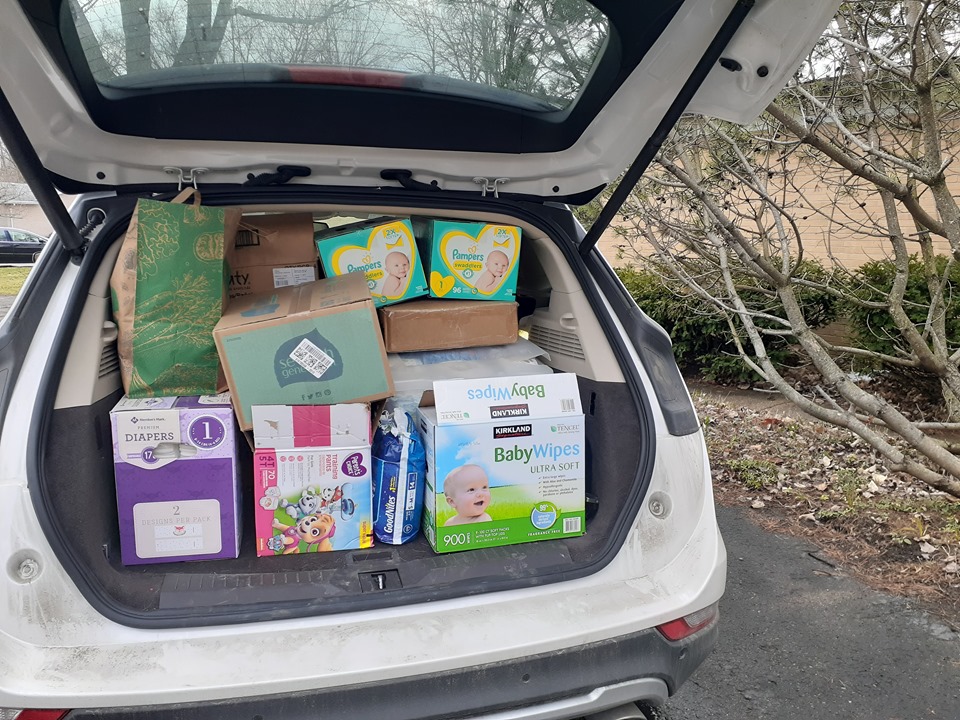 Another do-gooder is author Amy S. Eckert. The travel writer and creator of books such as "100 Things to Do in Detroit Before You Die" is buying all of her needed reading material from local bookstores and has enjoyed the special attention these retailers offer to those looking for research tools as well as distraction.
"(Independent bookstores) are the institutions least able to weather this unexpected storm, and at the same time make my hometown of Holland such a wonderful place to live," Eckert said. "I reached out to our independent bookstore, Readers World. They're accepting book orders via phone, so I ordered a few books and, I hope, helped encourage them at a difficult time. My order was dropped outside my door within a couple of hours."
Doing well by doing good
Social media was full of examples of businesses helping others – sharing knowledge, giving donations and helping put together whatever first responders and healthcare needed in this trying and exhausting time. Pure Michigan via its social-media channels promoting downtown businesses found in tourist communities such as Mount Pleasant and Muskegon. In Romeo, a small town in Macomb County, the Four Corners' Diner gave a shout out on Facebook to Imlay City Ford to its donation, allowing the diner to feed anyone in the medical field, veterans and children.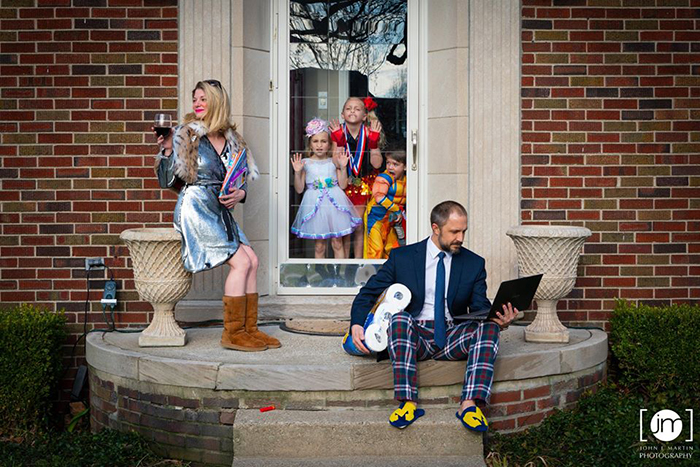 There are an array of businesses, foundations, schools and non-profit groups impacting companies that need help or assistance in other forms. The University of Michigan – Ross Accounting Outreach recently announced it will be having Free Accounting Fridays. Entrepreneurs can make appointments on Wednesdays and Fridays to get accounting help as well as aid with tax preparation.
A particularly successful partnership is between TechTown and Tommy Walker, owner of the popular "Detroit Vs. Everybody" apparel and accessory line. Tech Town last week launched the Detroit Small Business Stabilization Fund to support the needs of small businesses impacted by COVID-19. The fund administers working capital grants in amounts up to $5,000 in partnership with the City of Detroit, the Detroit Economic Growth Corporation and Invest Detroit. Walker donated 20% of "Everybody vs COVID-19" apparel sales toward the Detroit Small Business Stabilization Fund.
These kinds of "good deeds" make sense given the world we now live in – business owners understand that they too have responsibilities to each other and their communities, said Priscilla Wald, an English professor at Duke University and the author of "Contagious: Cultures, Carriers, and the Outbreak Narrative."
"We are social beings. As human beings, we need each other," Wald said.