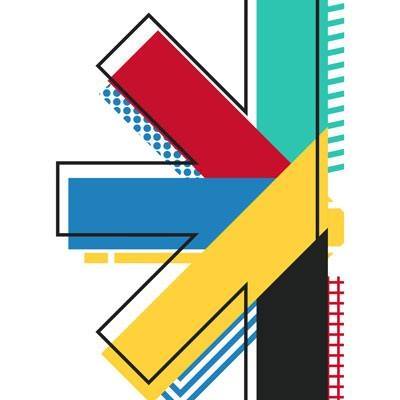 More than a dozen Detroit-based businesses, rocked by challenges posed by coronavirus and economic-related downturns, have received a financial boost through a well-known local contest along with a chance to win even more.
Rocket Mortgage Detroit Demo Day announced the winners of the fourth annual entrepreneurship competition and released the video pitches of the 17 finalists at the website for the popular pitch competition.
Paralee Boyd emerged as the competition's big winner, receiving the top prize of $200,000, and every finalist received at least a $10,000 grant, according to Rocket Mortgage, which released the winners and updated the overall contest.
Voting also has began for the last three prizes – three "People's Choice Award" grants of $25,000. With the announcement of $940,000 in investments, finalists will receive a combined $1,015,000, contest organizers said.
This year's rebranded, reimagined competition saw finalists record their video pitches at the State Savings Bank in downtown Detroit in a safe, socially distanced format due to COVID-19. The ongoing pandemic also required the Rocket Community Fund (formerly the Quicken Loans Community Fund) to quickly pivot this year's Rocket Mortgage Detroit Demo Day categories to consider the unique needs of small businesses across Detroit.
Rocket Mortgage Detroit Demo Day is proud to partner with Crain's Detroit Business for the 2020 Rocket Mortgage Detroit Demo Day in order to showcase Detroit's vibrant entrepreneurship community.
This year's winners include:
Start (businesses that are launching and finding traction amidst the current crisis, or have pivoted their business models to meet the needs of this moment):
1st Place ($75,000) – Gildform, on-demand jewelry manufacturing
2nd Place ($50,000) – Beas's Detroit, a place to work, eat, shop and celebrate
3rd Place ($30,000) – Pivot Materials, sustainable materials manufacturer
Grant ($10,000) – Shift_Up, online and in-person learning gym
Grant ($10,000) – Sfumato Fragrances, fragrance company
Sustain (businesses that are longstanding, community anchor businesses that can recover from the COVID-19 pandemic but require additional funding to do so):
$50,000 Grant – Bon Bon Bon, artisanal chocolate maker
$50,000 Grant – City Bark, community pet supply shop
$50,000 Grant – The Kitchen By Cooking With Que, demonstration kitchen and culinary shared space
$50,000 Grant – Pingree Detroit, socially-conscious design and manufacturing house
$50,000 Grant – Yum Village, Afro-Caribbean restaurant
$10,000 Grant – Narrow Way Café and Shop, coffee shop
$10,000 Grant – The Peacock Room, women's boutique
Build (businesses with a unique model and/or product that will allow their business to expand despite the current crisis):
1st Place ($200,000) – Paralee Boyd, streamlined salon
2nd Place ($150,000) – Skinphoria, facial bar
3rd Place ($125,000) – Alerje, digital patient engagement platform
Grant ($10,000) – Monger's Provisions, purveyors of specialty foods
Grant ($10,000) – RIZZARR – content marketplace for creators
"Rocket Mortgage Detroit Demo Day has never been more critical than it is this year, and we are proud to deploy needed capital to Detroit's entrepreneurial community," Laura Grannemann, Vice President of the Rocket Community Fund (formerly the Quicken Loans Community Fund) said in a statement. "Amidst the COVID-19 pandemic, it is imperative that we each support the small businesses that make our community strong, diverse and vibrant so that they can survive and thrive."
Detroit-based salon Paralee Boyd, named after the maternal grandmother of owner Dana White, aims to provide an unparalleled experience for all customers – especially those with thick and curly hair. After founding the business in 2012, White opened her Detroit location in 2017.
"Like all businesses, we have had to implement client-centered safety protocols to make sure our clients don't just leave feeling great about their hair – but that they leave healthy," said Dana White. "Thanks to Rocket Mortgage Detroit Demo Day, we can continue supporting our amazing clients and the ever-changing lifestyles they lead, no matter the environment."
After the People's Choice Grant Awards are announced, Rocket Mortgage Detroit Demo Day will have invested more than $4.4 million into Detroit-based businesses over the past four years. Additionally, the Rocket Community Fund's Entrepreneurship Team provides ongoing support, networking opportunities and mentorship to Rocket Mortgage Detroit Demo Day winners, positioning them for long-term success.