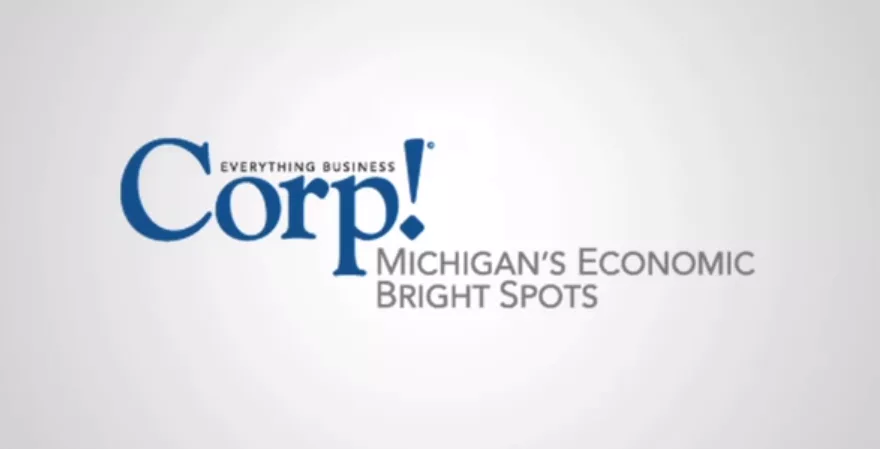 Heading toward the second half of 2017, Michigan's economic fundamentals are strong.
For instance, the state's unemployment rate stood at a solid 4.7 percent in April, and personal income in 2016 increased by 3.6 percent in Michigan, which matched the national average and was the second-fastest increase among the Great Lakes states, according to the U.S. Bureau of Labor Statistics.
That aggregate-level success is reflected in the individual accomplishments of Corp! magazine's 2017 Michigan's Economic Bright Spots award winners.
For the past 10 years, our Bright Spots awards have celebrated companies that have experienced growth and expansion, whatever the broader economic conditions. We even have had repeat winners who have kept growing and remain eligible for recognition.
This year's 85 award winners operate in a wide range of sectors, including healthcare services, engineering and retail.
They also vary in size. In fact, we recognize winners in three categories: Large, Medium and Small businesses.
Here are synopses of your 2017 Michigan's Economic Bright Spots award winners. You can check out the event photos here.
Large Businesses
A-Line Staffing Solutions LLC
Utica
www.alinestaffing.com
For Daniel Lichocki, business is all about building relationships—"understanding what professionals want and need, whether they are hiring managers or job seekers," said the co-owner of A-Line Staffing Solutions, a 40-employee staffing company for the health care, information technology and professional service industries. "We are flexible, innovative and anticipate the needs of our clients, candidates and employees," he says. "The best thing for professional, IT and health care recruitment agencies to do is to listen to and understand our clients' and employees' needs." The past year was an exciting one for A-Line, which included completing a move of its corporate headquarters to downtown Utica.  "With most ideas and input coming from our current staff, we were able to create a space and culture that attracts and retains top talent and recruiters," said Lichocki. Michigan's diversity of people, business, culture and industry makes it an ideal place to start or grow a business, he added. "That alone is enough of an advantage, but when you add on the 'can-do' attitudes of the workforce, you're sure to be successful," he said, adding that the state's supply of talent is not keeping up with demand for it. "When talking with most companies, their biggest challenge as of late has been finding good help," Lichocki said. "Shortage of talent typically means an upturn in business for us. The biggest opportunities for staffing firms will be in placing specialists, no matter what field."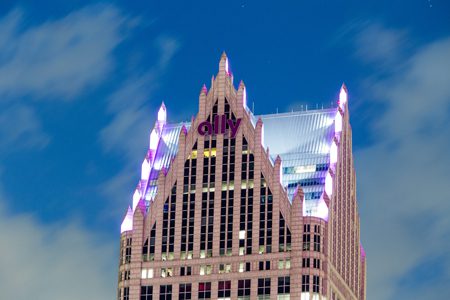 Ally Financial Inc.
Detroit
www.ally.com
OVERALL WINNER IN LARGE BUSINESS CATEGORY
Ally Financial Inc. has grown and diversified significantly since its inception in 1919, when it was established as the auto financing arm of General Motors. "Today we are a full-scale digital financial services provider and are continuously adding new products and services to meet the needs of our customers who are eager for more from us in the way we uniquely deliver our offerings," said Jeffrey J. Brown, CEO of the company that employs 1,433 workers in two locations in Michigan and is publicly traded on the New York Stock Exchange. The company spent 2015 and 2016 putting pieces in place to make diversification a reality while adapting long term-core businesses, including auto finance and insurance, to be competitive for the future, Brown said. "This past year, Ally saw the opportunity to expand offerings for our digitally knowledgeable, financially savvy customers," he said. "In the past 12 months, the company introduced three new products: the Ally CashBack Credit Card, a new home mortgage product called Ally Home and an online brokerage and wealth management product, called Ally Invest." Also in 2016, Ally consolidated headquarters to downtown Detroit's Ally Detroit Center. It designed the office space to honor the spirit of Detroit, with furniture and fixtures on each floor selected to capture the style and culture of a different Detroit neighborhood. "The business climate in Detroit has been thriving recently, and we're proud to continue to be a part of the growth and revitalization efforts here," Brown said. "State and local governments were supportive of our move to new office space downtown, and we continue to see large and small businesses fill the nearby office space." Going forward, Ally sees many opportunities in digital financial services, Brown said. "We were the original bank disruptor and transformed the way people bank, and now, going forward, we want to continue to advance and transform the digital financial services industry," he said. "We believe the journey we are on will surpass expectations existing in the market today to drive great results for our employees, customers, communities we serve, and shareholders."
American Axle & Manufacturing Inc.
Detroit
www.aam.com
For more than 20 years, vehicle manufacturers around the world have turned to American Axle & Manufacturing Inc. (AAM) to design, engineer and manufacture driveline and powertrain systems for their vehicles. AAM — which employs 4,400 people at 18 Michigan locations — designs, develops and engineers products that deliver power and keep the world moving. AAM's research and development activities focus on products and manufacturing processes to achieve greener and safer vehicles, to enhance performance and to advance AAM products' capacity for smart mobility and electrification. The auto industry has seen dramatic changes in the last few years. "The megatrends of mobility, connected cars, electric and hybrid vehicles, higher transmission speeds, downsized engines and light weighting are driving future product development at both AAM's customers and within AAM," said David C. Dauch, chairman and CEO. "AAM is acutely focused on maintaining and growing our position as a technology leader and AAM continues to work to further that goal." In April, AAM completed its acquisition of Metaldyne Performance Group Inc., which was initially announced in November 2016. The acquisition brought together two complementary tier-one organizations to create a global leader of driveline, drivetrain, powertrain and metal-formed components and modules. The company now has more than 90 facilities in 17 countries with more than 25,000 employees. AAM also opened Phase 1 of the Advanced Technology Development Center, or ATDC, on the site of AAM's current Detroit Campus. About 250 people work at ATDC in operations such as technology benchmarking, prototype development, advanced technology development and training facilities.  This world-class facility is the first of its kind in Detroit and will help increase collaboration and technology development speed. "Michigan is No. 1 for the number of automotive industry jobs and the state is clearly positioned to lead the nation in connected and autonomous vehicle research and technology," Dauch said. "The Smart Corridor and the vehicle-to-infrastructure (V2I) enabled streets in and around metro Detroit will be a tremendous asset as automakers and suppliers advance this technology. The 120 miles of V2I enabled metro Detroit roads will be the largest deployment of V2I technology in the U.S. once it is fully operational later this year."
Bluewater Technologies Group Inc.
Southfield
www.bluewatertech.com
Bluewater Technologies Group Inc. has been able to continuously thrive in the Michigan market since it opened shop in 1985. "The majority of our clients, up until a few years ago, have been Michigan-based," says Jeff Day, CEO of the 225-employee operation that works with agencies, producers, exhibit houses, architects and consultants to create moving live event and technology experiences for brands. "The economy in our state has served us very well." Day expects that to remain the case as Michigan moves "from a manufacturing powerhouse to a creative and thought-capital center of business. There is so much investment in technical, engineering and creative job creation that is opening new opportunities for business, and creating an entirely new pool of talent available within our state." The business problems that Bluewater solves for customers require innovative thinking and creative ideas. "We happen to solve these problems leveraging various technologies and creative application of data — or visual storytelling," Day said. To keep on top of new ideas, new tech and new ways of doing business, Bluewater has created a number of different programs within its organization to keep ideas flowing. "Everyone throughout the organization is able to pitch ideas to be funded, and everyone has direct access to the C-level to pitch new business practices," Day said. The company's best growth opportunity in the past year has come from the convergence of marketing and IT and consolidation throughout Bluewater's industry. "As a highly creative technology provider with strong roots in the audio visual industry, we're finding brands have a high demand for a single source of technical engineering, creativity and execution," Day said. "We're able to provide consultative/strategic positioning and all of the elements required to execute brand marketing activities — corporate communications, press events, retail activations and more."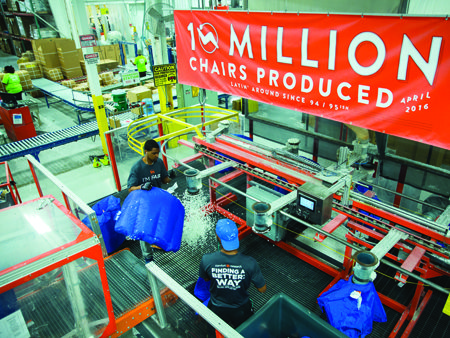 Comfort Research LLC
Grand Rapids
www.comfortresearch.com
Comfort Research considers itself a place where people at every level of the organization have the opportunity and the expectation to be vested in its strategies, tactics, cost reductions, lean/green process, invention of manufacturing processes, product design, and promotion of the company and its products. "The sum of all of these efforts is the reason we have seen growth at both the top and bottom line," said Chip George, CEO of the product design and manufacturing company that employs 150 people who create seating products for both indoors and outdoors and the unique pool/lake product market. The company touts a long list of recent accomplishments, including acquiring competitor Artist Colony in 2009, which led to a fruitful customer in William Sonoma Inc., including Pottery Barn Teen and Kids; the 2013 acquisition of T2, a customer that was using Comfort Research to fill a water-floating product; product expansion, including patented Comfort Lite Core technology, a carbon-molecular structure that is extremely lightweight and suitable for indoor or outdoor use; and building a new leadership team including operations, logistics, marketing, human resources, design and sales, which not only helped with existing growth but also has positioned the company for long-term growth. George described the business climate in Michigan in positive terms. "We have a well-educated workforce and a strong university presence," he said. "In West Michigan there is a strong entrepreneurial spirit, which leads to amazing ideas and innovation. Our culture at Comfort Research encourages an innovative spirit by encouraging our team to Find a Better Way, one of our Core Values. We recognize opportunities for continued growth in Michigan." In addition, the company helps the community by giving 10 percent of profits to serve those in need. "With the mantra of Comfort for All, we believe that through our good fortune, bringing comfort to others is the right thing to do," George said. "Through the use of social media, event sponsorship, never-ending product donations and strategic partnerships with local charities, our employees have learned the spirit of giving and as such drive others to want to be part of it through buying our products."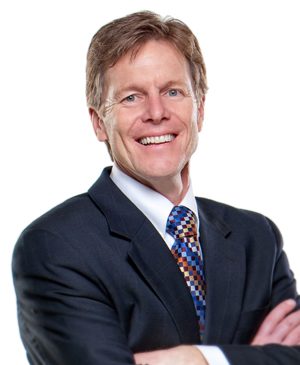 Consumers Credit Union
Oshtemo
www.consumerscu.org
Locally owned since 1951, Consumers Credit Union serves more than 80,000 members in lower Michigan. "By simplifying banking through exceptional service, education and convenient technology, we make it easy for our members to choose how and when they want to bank," said Kit Snyder, president and CEO. Consumers Credit Union says it has consistently invested in ways to help members bank how they want, when they want. "In addition to online, mobile, text and voice access banking, several of our offices offer interactive teller technology that allows users to receive live, two-way concierge video assistance with a teller for basic transactions such as deposits and withdrawals, account-related questions and transactions that are too complex for an ATM," Snyder said. "The technology also allows Consumers to offer extended banking hours to members through our drive-thrus." Mortgage lending has offered a great opportunity during the past year and Consumers has been aggressively adding mortgage loan officers to its team. In all, the institution has 269 employees at 20 locations. "Michigan's business climate is as strong as it has ever been, especially for small and medium-sized businesses," Snyder said. "Consumers is in a unique position to help foster economic growth by offering local decision making and expertise when it comes to business lending and expansion." The credit union aims to expand its footprint throughout lower Michigan, although not always in a physical sense. "That includes expansion through checking accounts, mortgages, indirect loans and business lending," Snyder said. "To do so, we'll need to provide state-of-the-art technology and resources to serve members remotely — all while maintaining the exceptional member service that has become synonymous with Consumers."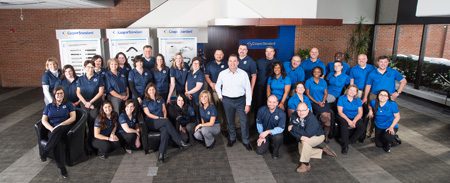 Cooper Standard
Novi
www.cooperstandard.com
Cooper Standard is a leading global supplier of systems and components for the automotive industry. Products include rubber and plastic sealing, fuel and brake lines, fluid transfer hoses and anti-vibration systems. Cooper Standard employs approximately 30,000 people globally — including 1,786 in Michigan — and operates in 20 countries around the world. "At Cooper Standard, we're innovating in places you'd least expect it, and accelerating game-changing advancements in material science producing green solutions and automotive components that reduce weight, lower emissions, enhance design and improve vehicle performance for our customers," said Jeffrey S. Edwards, chairman and chief executive officer. "Our precise blueprint for product development, design and manufacturing ensures sustained excellence and a relentless focus on the voice of the customer." Cooper Standard's product innovations have opened up opportunities to gain market share with existing and new customers. "We have responded by actively introducing these products through speaking opportunities, technology shows and engaging our customers," Edwards said. He added that Michigan offers "a unique contrast of city amenities and recreational living, which helps attract a talented workforce. The renaissance of downtown Detroit is very exciting for Southeast Michigan employees. Detroit Metro Airport offers easy access to the world, which enables us to travel to the 20 countries in which we operate."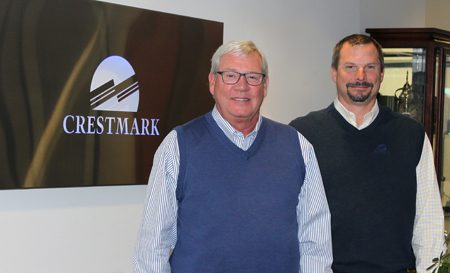 Crestmark Bank
Troy
www.crestmark.com
Crestmark Bank is a commercial finance company that aims to help small businesses survive and grow. More specifically, it offers access to working capital from their existing assets such as accounts receivable or inventory and provides alternative funding through equipment financing, leasing and government-guaranteed lending products. "Over the past couple of years, expanding our product offerings to small- and medium-sized businesses has significantly contributed to the growth and profitability of Crestmark," said Mick Goik, president and COO. The company, founded in 1996, now employs 175 people at two locations. "We continue to look for innovative solutions for small business finance," Goik said. At Crestmark, we continually ask ourselves, 'What's next?'"As such, Crestmark is always looking for niches in which traditional banks don't like to play, he said. "We help businesses secure capital for startups, turnarounds, restructuring and other special circumstances," Goik said. "We are creative in determining ways to help small businesses grow and are willing to make the investment to learn and understand products before launching. At Crestmark there are no 'dumb' ideas, only ones that don't work." He describes Michigan's business climate as "decent." The significant uptick in the automotive industry that followed the 2008 economic crisis is leveling off, while resurgence and growth in cities like Detroit and Grand Rapids is creating momentum throughout the state, Goik said. "As a country, we have been challenged by a stagnant, low-rate economy over the past several years," he said. "Crestmark operates best when the economy is in flux — when the market is either up or down — and I am sure the next market change is around the corner. We will provide innovative financial strategies and favorable conditions, helping businesses to succeed."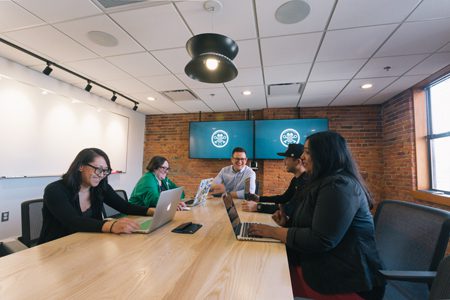 Duo Security Inc.
Ann Arbor
duo.com
The growing mobile workforce and shift to cloud-based applications are causing the traditional corporate firewall to become obsolete. No more can companies expect that tall castle walls will protect their critical data, as hackers are increasingly going after the most vulnerable part of an organization — its people. "To make sure we're able help customers adjust to this changing landscape, we launched Duo Beyond, our newest product offering," said Dug Song, co-founder and chief executive office of Duo Security Inc., which protects organizations against data breach. "Duo Beyond allows companies to essentially protect themselves the same way Google does, where access is granted based on the user and their device, rather than a one-size-fits-all firewall." Duo, which employs 300 workers at two Michigan locales, serves thousands of customers globally. Healthcare is a growth sector for the company. "At Duo, our success in this market has been tied to helping hospitals easily and securely deploy new technology, such as electronic medical records, cloud-based applications and mobile devices," Song said. "While these technologies make information more accessible and improve patient care, if not properly secured, they can be misused by hackers. We responded to this challenge by making Duo incredibly easy to use for doctors, nurses and hospital staff, so to provide secure access to patient information without hampering their workflow." Instead of carrying a token, doctors can simply use their personal device, such as an Apple or Android smartphone, to access patient information. What previously took several minutes to gain secure access can now be accomplished within seconds with Duo. Song lauds the strong sense of collaboration and support among the Michigan business community. "Where other economic centers often have a mercenary-like mindset solely focused on profit and personal gain rather than shared-success, businesses root for each other to do well here," he said. There's also a wellspring of talent in the region, "one that we're doing a better job of keeping here," he adds. "In Ann Arbor, particularly, you can't go anywhere without running into a teacher, designer or engineer." However, the Southeast Michigan region needs to better connect the entrepreneurial and business communities of Detroit and Ann Arbor, he said. "There seems to be an invisible force field on I-275 that separates the two cities, when in reality, Ann Arbor and Detroit are closer in proximity than San Francisco and San Jose, which both make up Silicon Valley," Song said. "When deciding where to work, people don't want to drive an hour and a half across town to get to their job." That's why establishing a regional transit system is so vital, he said.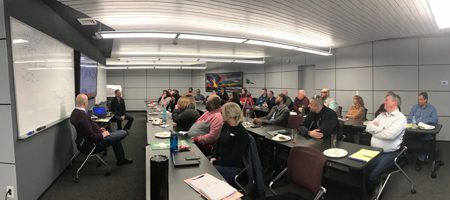 DWM Holdings
Warren
www.dwmholdings.com
DWM Holdings is the umbrella company for a portfolio of pole manufacturing brands. The business was founded by Douglas William MacVoy in 1971. Since then, it has grown both with and ahead of the lighting industry and now employs 91 workers. "Today, our C&I-focused brand companies continue to compete in a commodity marketplace where downstream partners expect aggressive pricing," said CEO Ryan MacVoy. "This often means that manufacturers can do little to differentiate themselves outside of price and outstanding service. The DWM Holdings team isn't satisfied with this. We strongly believe that manufacturers can add value in unforeseen and uncommon ways." For example, the company uses technology to provide transparency of operations to business partners. A lot has changed over the past 12-18 months for DWM Holdings, MacVoy said. "We have hired many fantastic, talented team members," he said. "We have completely redesigned our coating process at our steel-product facility. The redesign includes a $3.5 million investment in a state-of-the-art, automated powder coating system."
Going forward, the best opportunity for growth is found by removing the friction that exists in doing business within our industry, he continued. "We are removing this friction by implementing our partner-facing platform, Pole Vault," MacVoy said. "We are currently providing partner scorecards to our manufacturer sales rep partners with curated data to assist with the understanding of the direction in which our mutually beneficial relationship is heading." While the majority of its business is done outside Michigan, DWM has a goal of owning its "backyard." "The strength of these local relationships allows us to tap into the absolute best talent available Michigan has to offer," MacVoy said. "We believe that we have an opportunity to completely revolutionize the lighting industry by creating an incredibly efficient and user-experience-focused alternative to the current methods of sourcing lighting products for the implementation of an overall lighting project."

Genisys Credit Union
Auburn Hills
www.genisyscu.org
The numbers are in Genisys Credit Union's favor. Since its creation in 1936, Genisys has grown to become one of the largest credit unions in Michigan, employing 430 people at 28 locations. Also, Genisys has received a 5-Star safety and soundness rating from Bauer Financial for 26 consecutive years. Less than 4 percent of U.S. financial institutions can make this claim. In addition, Genisys was named to the depositaccounts.com "Top 200 Healthiest Credit Unions" and "S&P Global Top 50 Best Performing Credit Unions in the U.S." lists. Genisys Credit Union continued its long track record of growth, financial strength, member satisfaction, and community involvement in 2016. Genisys grew assets more than 10 percent in 2016, reaching $2.2 billion. "This makes Genisys one of the 100 largest credit unions in the U.S. in terms of assets and members served, now totaling 186,684 members," said Jackie Buchanan, President and CEO. Genisys' best opportunity to continue growth is in meeting the credit needs of members, she said. Genisys provided a record number of consumer and real estate loans in 2016 and made the process more convenient with a new streamlined mobile application and providing members the ability to sign documents electronically. "Genisys sees no slowing in the demand for financial services in Michigan," Buchanan said. "We are bullish on Michigan and are in the process of three new branch construction projects, all in southeastern Michigan."
Great Expressions Dental Center
Southfield
www.greatexpressions.com
Founded in 1982, Great Expressions Dental Centers is one of the largest networks of dental care providers in the United States with more than 280 practices in 10 states. Since Jan. 1, 2016, the company has added 45 affiliated practice locations to its growing footprint, according to a news release posted on its website.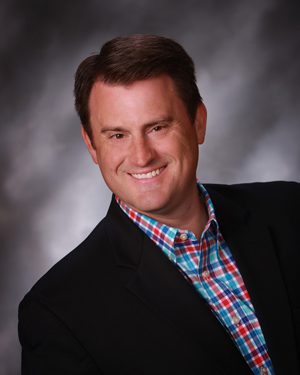 Great Lakes Caring Home Health and Hospice
Jackson
www.greatlakescaring.com
Great Lakes Caring Home Health and Hospice is one of the nation's leading providers of in-home health care. Since 1994, Great Lakes Caring has grown to 28 locations with more than 3,000 employees, including 10 locales and 1,160 workers in Michigan. "One of our key responsibilities as a company is to be a great place to work for current and future employees," said President Adam D. Nielsen. "By creating a culture based upon our core value, caring, we are reinforcing our foundation for an engaged workforce now and in the future." Great Lakes has also focused on providing value to partners and referral sources. "We understand that referral sources want to find the right post-acute care partner that will produce high-quality outcomes and value for them and their patients," Nielsen said. "By working collaboratively with health care providers, Great Lakes Caring can offer real solutions, not just services, to our partners." Great Lakes Caring understands that continued alignment with its partners, through data-driven approaches, will advance superior quality care and reduce health care spending, he said. "We cannot do this alone," Nielsen said. "Coming together as a community is key to achieving this larger goal for the patients we serve — in Michigan and throughout the country."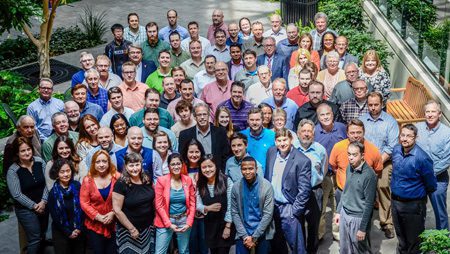 HED
Los Angeles
www.hed.design
For more than 100 years, HED has been a thought leader in architectural planning and design. As a national, multidisciplinary firm, it has produced design solutions in a broad range of markets, including corporate and commercial, health care, education and science and technology with offices in Chicago, Detroit (where it employs 128 people), Los Angeles, Sacramento, San Diego and San Francisco.
HED initiates a new business plan every five years. Three years ago, the firm undertook a new vision emphasizing growth, culture, community and purposeful vision through design excellence. As a result, the firm has seen steady growth, with 70 percent growth (measured by gross revenue) since 2012. "HED's continued focus on design has led the firm to initiate mergers that improve its resources, expertise, talent and reach of its market sectors," said Michael F. Cooper, president and managing principal. Several large projects in Michigan have contributed to the firm's success over the past year. These include the Integrative Biosciences Center at Wayne State University (recently awarded the 2017 Renovated Laboratory of the Year by R&D Magazine and Laboratory Design), the Children's Hospital of Michigan-Troy and the Heavy-Duty Vehicle Testing Facility for the U.S. Environmental Protection Agency in Ann Arbor. "Michigan's business climate is stronger than ever, including the unprecedented revitalization taking place within the city of Detroit," Cooper said. "We are considered a top 10 state for business activity and for corporate facilities, and with the recent opening of the QLine public rail in Detroit, new businesses, residential buildings and entertainment options will continue to unfold." At the same time, the costs of doing business in Michigan can be lower than in many other parts of the nation, providing a competitive advantage, he said. HED's biggest growth opportunity going forward will occur through mergers with key firms and development of talent. "Our commitment to the next generation of talented professionals helps secure the future of our region," Cooper said. "This includes scholarships we fund at three major Michigan universities, as well as the Michigan Architectural Foundation."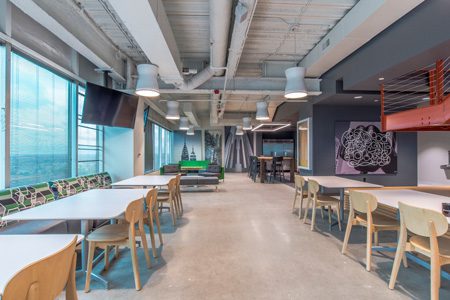 HelloWorld
Southfield
www.helloworld.com
HelloWorld, a digital engagement agency specializing in mobile, social media and web campaigns, is excited about the future of its business in Michigan. "Year over year, we have been able to attract and retain top talent in the areas of technology, mobile, strategy and beyond," said Peter DeNunzio, CEO. "From access to world-class universities to a community that supports growth and opportunity, there's no better place to do business." Since its founding in 1999, the company has grown to employ 300 workers. In the past 18 months, HelloWorld has rolled out numerous new products and solutions for its client base to leverage. It also packaged up its loyalty offering, Human Loyalty, to make it easier for a brand to roll out a formal loyalty program to its customers. It also unveiled a product called Streak Couponing that enables businesses such as retailers and restaurants to offer discounts of increasing value as consumers redeem previous offers, driving an ongoing spend cycle and rewarding a brand's best customers. Finally, it launched Amplified Sweepstakes, which allows brands on Facebook to include a sweepstakes entry form right in a user's news feed, without ever leaving Facebook. "The newest and biggest opportunity is that we recently adopted Scaled Agile Framework principles built specifically for marketing agencies in order to help us develop client programs more efficiently," DeNunzio said. "We have onboarded clients on a per-project basis, and are training our internal teams simultaneously. It's been met with great enthusiasm so far."
HIROTEC AMERICA
Auburn Hills
www.hirotecamerica.com
HIROTEC AMERICA provides closure panel solutions to the automotive industry. "To provide a complete turnkey solution, we offer a fully integrated production system that supports our customers from product design, tool development, through mass production," the company's website states.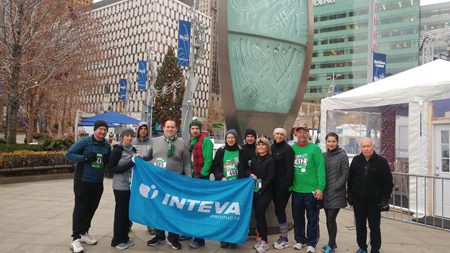 Inteva Products
Troy
www.intevaproducts.com
When General Motors awarded Inteva Products one of the largest instrument panel programs in its history last year, the auto supplier decided to take advantage of that opportunity in several ways. "Most important to Michigan: We are expanding our presence here in order to serve the U.S.-based portion of that business," said Lon Offenbacher, president and CEO. "We have already started to make a $23 million long-term investment to upgrade our plant in Adrian, which will also drive the creation of 127 new jobs in Southeast Michigan." Inteva now employs 845 people in two Michigan locales. As part of the growth needed to serve this contract, as well as growing new business from its other 90 customers globally, Inteva has also opened six new global sites and made many investments around the world. For example, in the U.S., in addition to the Adrian investment, the company is making a multimillion-dollar investment in its technical capabilities at its world headquarters in Troy, its technical center in its Vandalia, Ohio, facility and more. Inteva has global resources for engineering, manufacturing and customer service for closure systems, interior systems, motors and electronics, and roof systems. Formed in 2008, the tier-one supplier employs more than 15,000 people in nearly 50 locations. Inteva is focused on design, manufacturing and engineering vs. simple assembly or commodity production. "The company's talented engineers bring deep automotive knowledge to bear in advancing technology and product innovations across all automotive systems," Offenbacher said. Michigan continues to produce strong technical talent, he added. "As our industry focuses on the innovations needed for the future world of mobility and autonomous vehicles, we can rest assured that we have a highly skilled workforce and supply base here at our doorstep," he said.
Kyyba Inc.
Farmington Hills
www.kyyba.com
Last year was memorable for Kyyba Inc., a privately held company that specializes in staff augmentation, application software and project solutions. Thiru Ganesan became its new president and CEO, succeeding his brother, Tel Ganesan. Since his appointment, Thiru Ganesan, who previously served as COO, has focused on accelerating expansion in the United States, Canada and Asia through organic growth and mergers and acquisitions. In addition, he has sought to further the company's work in the automotive sector and explore other domains, with the goal of becoming a $1 billion firm. The focus paid off in late 2016, when the company finalized the purchase of the staffing contracts of Dearborn-based ASG Renaissance. This deal gave Kyyba the opportunity to expand its automotive client base, strengthen its core capabilities in engineering and IT and add 140 new employees — bringing its total Michigan workforce to 408. Through it all, Kyyba has continually grown its revenue, with gross revenues up $3 million from 2015, an approximate 10 percent increase. "We create new jobs and facilitate young people a free rein to create and innovate inside our organizations," Ganesan said. "We are committed to creating entrepreneurial jobs within our organizations to employ eager and inventive young people." Michigan has a talented pool of IT, engineers and recent graduates coming out of its school systems, Ganesan said, and the cost of living is lower than on the East or West coasts. "Michigan is positive and encouraging to companies and a great market for new entry," he said. "Detroit specifically has made some economical changes for the community and corporations in general. This is a great time to invest in Michigan and to experience all that it has to offer."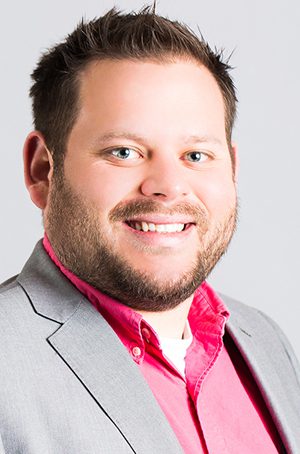 Mobile Defenders
Kentwood
www.mobiledefenders.com
Mobile Defenders was founded with a single mission in mind: to raise the standards of what customers can expect from their mobile repair parts supplier. "We continuously do this by focusing on providing the best customer experience, bringing customers the highest-quality products, and being a resource for any questions that will further their business," said COO Steven Barnes. The global logistics company, which was founded in 2013 and now employs 60 Michigan workers, aims to provide solutions to every aspect of mobile repair businesses, he said. "The mobile repair industry tags along the notion that defects are a given part of the industry," Barnes said. "Mobile Defenders does not believe that this is how the market has to be, and that's why we opened an office in the heart of the Chinese marketplace to better understand defects and where they originate. Since the launch of MDChina, the defect rate on phone screens has plummeted and our testing procedures have become more stringent to constantly have the best quality."
While Mobile Defenders' largest growth opportunity was opening the China office, "Mobile Defenders grew from Michigan and we thrive off the entrepreneurial spirit indicative of the blue-collar approach of this state," Barnes said.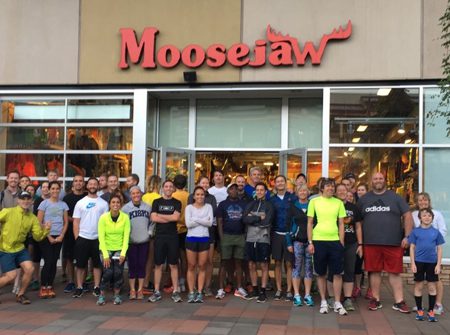 Moosejaw
Madison Heights
www.moosejaw.com
Moosejaw describes itself as "the most fun outdoor retailer on the planet." The company has sold apparel and equipment from outdoor brands such as Patagonia, Arc'teryx, Black Diamond, Osprey, Hilleberg and Sorel for 25 years. Moosejaw, which has eight Michigan locations employing 350 people, says its key to success is focus in three primary areas: brand, including driving a unique and differentiated position with examples such as the Moosejaw Virtual Reality App and significant enhancements to the Moosejaw Rewards loyalty program; technology, which involved bringing all development and support in-house to ensure the nimbleness needed to stay ahead of the technology curve; and merchandising, including refining and adding to its line of brands as consumer tastes and preferences change. "Michigan plays an important role in Moosejaw's success," said Eoin Comerford, CEO. "Overall there is a highly educated workforce here. A rejuvenating downtown Detroit is attracting and retaining young talent, and programs like Grand Circus will continue to add to an already bolstered force. Low unemployment and increasing home prices statewide are increasing general consumer demand, which also makes Michigan a great place to be."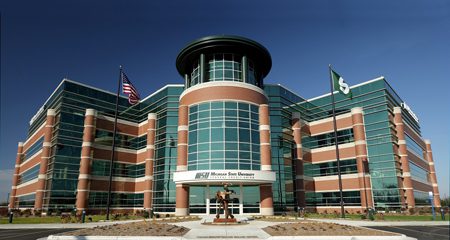 MSU Federal Credit Union
East Lansing
www.msufcu.org
MSU Federal Credit Union — which since its founding in 1937 has grown to 17 locations with 750 employees —recently announced its expansion to West Michigan with an upcoming branch in downtown Grand Rapids. "When making the decision to expand to Grand Rapids, we considered the opportunities it would provide to our members who will gain added convenience, to our employees who may wish to work in downtown Grand Rapids, and to the community who could benefit from our products, services and involvement initiatives," said April Clobes, the credit union's president and CEO. "As we continue development on this new location, we are excited for the growth opportunity and will continue to operate with the best interest of our members at the forefront of our decisions." All credit union employees participate in a yearlong, organization wide promotion and engagement initiative to help facilitate conversations they have with members and encourage transferring their high-rate loans from other financial institutions to the credit union for lower interest rates. "So far in 2017, we have saved members over $6 million in loan interest by refinancing loans from other financial institutions to MSUFCU," Clobes said. "By helping our members achieve their dreams, we are able to expand the breadth of products and services we offer, locations at which we can serve and advanced training for our employees." Michigan provides businesses and entrepreneurs with a backdrop to thrive, Clobes said. "With passionate and determined business owners and community members, our state is experiencing significant neighborhood revitalizations and immense opportunity for growth," she said.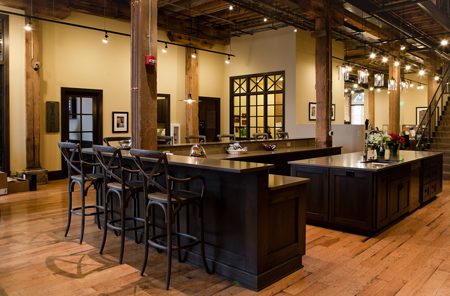 Open Systems Technologies
Grand Rapids
www.ostusa.com
Open Systems Technologies, or OST, is an award-winning 225-person technology and design firm with offices in Grand Rapids, Detroit, Minneapolis, Chicago, London, Hong Kong and Singapore. OST is focused on enterprise data centers and business transformation services such as design strategy, software development, data analytics and IoT. From designers, developers and data gurus to data center specialists and experts, OST has been providing solutions to global Fortune 2000 companies for 20 years within key verticals such as health care, manufacturing, retail, insurance and finance. "In addition to connected products and experiences, we have seen tremendous growth in our ability to bring the 'as a service' model to our existing customers while attracting many new ones," said Meredith Bronk, president and CEO. XaaS is a term that stands for "anything as a service" or "everything as a service," she explains. The acronym refers to an increasing number of services that are delivered over the internet rather than provided locally or on-site. "XaaS is the essence of cloud computing," Bronk said. "Companies need to find new ways to increase value by leveraging technologies including cloud, automation, analytics, artificial intelligence and mobile. These technologies have created a new 'as a service' business model." Many companies need to invest in IT infrastructure but are limited by the amount of capital that is available to spend, and they want to optimize that money toward revenue-generating processes. "So it makes sense that as IT procurement has matured, the 'as a service' model has become an attractive option rather than the traditional large, up-front purchasing of infrastructure," Bronk said. "OST is enabling customers to 'pay as they consume,' thus preserving important capital reserves for innovations that will grow and transform their business."
Rapid Global Business Solutions Inc.
Troy
www.rgbsi.com
Founded in 1997, Rapid Global Business Solutions Inc., or RGBSI, began with the vision of delivering workforce and engineering solutions to alleviate business challenges prevalent in the automotive industry. "Today, RGBSI is much more than a staffing and engineering supplier; we are a truly global organization that provides solutions to various industries across global markets," said Ravi Kumar, president and CIO. RGBSI, which is ISO 9001:2008 and AS9100:2004 Rev C certified, as well as a Minority Business Enterprise, employs 450 Michigan workers. "We have focused on bringing together diverse strengths across talented employees, which has allowed us to continuously introduce new products, services and technology to the market," Kumar said. "By implementing strategic product value management, we have effectively expanded on new offerings, while better accommodating client needs." Growth over the past year has come from obtaining new business accounts and solution expansion outside the automotive industry. "Since the economic recession in 2009, entrepreneurship has evolved and Michigan-based businesses have regained focus, transparency and enhanced customer service initiatives," Kumar said. "The advantages of doing business in Michigan are its supply chain requirements specific to the automotive industry. The automotive supply chain creates jobs, business partnerships, products and customer value."
Sachse Construction
Detroit
www.sachseconstruction.com
Sachse Construction offers commercial construction services nationwide to clients ranging from national retail chains to private institutional owners. Since its formation in 1991, Sachse has built millions of square feet of retail, restaurant, airport, education, office, health care, industrial, multifamily and hospitality space throughout the United States and Canada, the company's website states.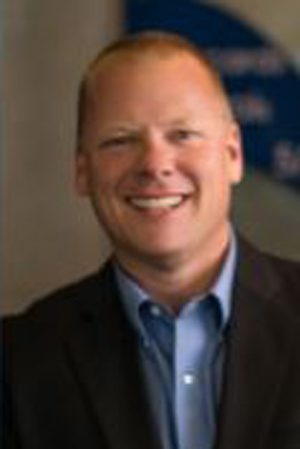 Service Express Inc.
Grand Rapids
www.seiservice.com
Service Express, which employs 173 people in three Michigan locales, is a leading third-party maintenance (TPM) provider of hardware support for data center infrastructure focused on mission-critical server, storage and network equipment. In addition to post-warranty maintenance, Service Express also offers hardware system solutions, sales and upgrades, OS support, IT asset recovery and data center relocations. Founded in 1993, Service Express maintains multiplatform data center equipment for hospitals, manufacturing plants, universities, banks, Fortune 500 companies, financial institutions, government agencies, and other mid-to-large companies nationwide. "We believe that what gets measured gets done," said Ron Alvesteffer, president and CEO. "Measuring our performance gives us the information we need to drive success." In addition to its performance measurement system, Service Express has made a push toward specialization in roles that support revenue-generating activities. Its Sales Development, Outside Sales, Demand Generation, Internal Accounts, Inside Sales, Pricing and Billing teams are all growing and play an important role in the revenue-generation process. Service Express' strongest growth remains the organic variety, although 2016 saw the acquisition of Compu-Fix, a TPM provider serving the Pittsburgh market and surrounding areas.
The company last year also opened offices in Houston, Denver and Oklahoma City. "Our plan as we continue moving forward is to open four new offices organically per year, while keeping an eye out for strategic acquisitions that would be a great fit for Service Express," Alvesteffer said. Michigan, particularly western Michigan, has seen an expanding health care push, with strong investments in the industry. "Health care is a vertical Service Express excells in, so we have seen great opportunities because of this," Alvesteffer said.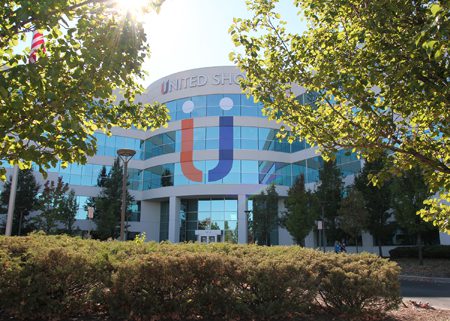 United Shore Financial Services LLC
Troy
www.unitedshore.com
United Shore is one of the largest and fastest-growing independent mortgage companies in the country. The 2,000-employee operation is home to the No. 1 wholesale mortgage lender in the country, United Wholesale Mortgage. It's also groundbreaking in abandoning the need for internal email. "We developed a unique enterprisewide resource and communications platform called UZone that has driven team-member engagement, fun and friendship, and productivity through the roof," said Brad Pettiford, United Shore's communication strategist. "UZone includes a huge variety of content — including company news, info, resources, video library, Facebook-like timeline and chat, and project management system, among other things." Strategically, the company prides itself on being a first-mover in the industry, constantly being the first to market with technology builds and enhancements. "We've really grown from a recruiting and company growth standpoint because of that — we provide a ton of opportunities for people to come in, challenge themselves and drive our business forward," Pettiford said. He said young professionals in Michigan are hungry to make an impact on companies and industries and create a name for themselves. "Michigan businesses have a huge pool of talented, hardworking and innovative professionals that they can tap into," Pettiford said. "There are a ton of professionals who are eager to be game-changers here, and so many companies striving to be national leaders in their respective fields, that it's a perfect fit."
V2Soft Inc.
Bloomfield Hills
www.v2soft.com
V2Soft Inc., a technology company offering IT and business solutions, has opened its second development center in Rochester Hills to provide research, development and testing of connected vehicles, connected devices and embedded applications. "We have invested in building accelerators to better deliver big data, analytics, cloud technology and testing for our customers," said Varchasvi Shankar, president and CEO. "In addition, we have established a center around digital transformation." To better support its Michigan and U.S.-based customers, the company strives to hire talent local to the where customers reside. It also has instituted programs to train and develop local talent when necessary. Another area of attention is heavy investment in agile method and product delivery, ensuring the company is flexible enough to meet customers' needs. "Our best growth opportunity has been in the health care sector, where we have experienced the fastest-growing need for technology opportunities," Shankar said. He adds that the Michigan business climate is both challenging and exciting. "Numerous opportunities exist due to the amount of Fortune 500 companies headquartered here across several industries," Shankar said. Going forward, the company expects to capitalize on continued demand for innovations surrounding organizations utilizing connected technologies, data analytics and an increased demand for mobile technologies by consumers.
Medium Businesses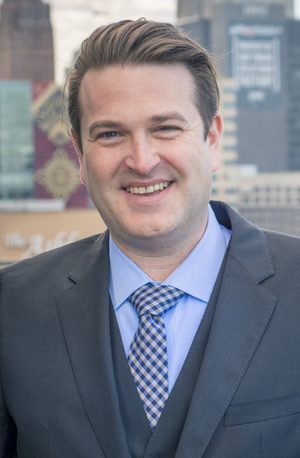 365 Retail Markets
Troy
365retailmarkets.com
365 Retail Markets has fundamentally transformed the way employees view the break room. Since 2008, 365 Retail Markets has been creating technology that connects people with products at work. "Our proprietary 365 self-service technology provides a turnkey platform that allows vending and foodservice operators to increase sales, improve the end-user experience and increase profits, while reducing operating costs," said Joe Hessling, founder and CEO of the 116-employee operation. The company's latest concept, the Connected Campus, seamlessly connects products, allowing operators to link previously disconnected vending and foodservice devices into a single network for efficient management and enhanced customer service. Central to the Connected Campus is the 365Pay app, a way for end users to experience and interact with everything they want to purchase in the workplace. "End users can create and fund accounts, view purchase history, scan and pay for products, and connect to 365 devices, all within the 365Pay app," Hessling said. Being a Michigan-based technology company in 2017 can be likened to a startup in Silicon Valley 20 years ago, he said. "With the recent economic revitalization efforts in Detroit, Southeast Michigan has become a thriving tech hub — home to an increasing number of startups, small businesses, incubators and co-working spaces," he said. "The nature of this close-knit network benefits Michigan tech companies with countless connected exposure opportunities to propel growth." Detroit-based companies are also known for collaboration and building strong brand partnerships with each other, he said. "This cohesive climate makes for an ideal springboard for tech companies hoping to gain both local and national exposure," Hessling said.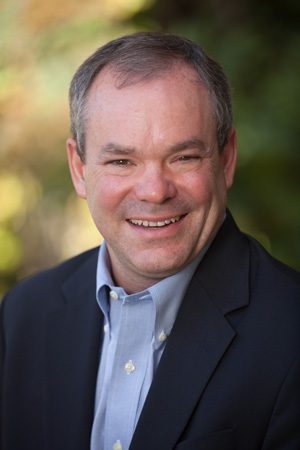 Achates Power Inc.
Farmington Hills
achatespower.com
Achates Power has refined and brought back to market the opposed-piston engine, a radically improved internal combustion engine that increases fuel efficiency and reduces greenhouse gas emissions at a lower cost than comparable solutions. "We work with our customers, global engine manufacturers, to design and develop an opposed-piston engine for their products in their manufacturing facilities," said David Johnson, president and CEO. Behind the growth and success of Achates Power is the principle of using newly available technology to innovate and iterate, he said. "We took a historically efficient engine and modernized it in a way that could not be accomplished previously without the help of more easily attainable supercomputing, engine test equipment and more," Johnson said. The company has recently been awarded several contracts — work for the U.S. Army's TARDEC organization and the Department of Energy's ARPA-E. "We see an enormous growth opportunity for Achates Power in Michigan," Johnson said. "Our office in Farmington Hills, opened a little over two years ago, has almost outgrown the space and has 25 people working there. The market for skilled engineers and professionals who know and understand the global powertrain market is in Michigan." Despite the headlines, emissions and fuel economy standards are an enormous opportunity for the company, he said. "There are smart people working on the technology that will achieve these emissions reductions," Johnson said. "The world markets are moving toward cleaner, more efficient transportation solutions, and we're helping to meet that challenge head-on with a clean, efficient, low-cost internal combustion engine."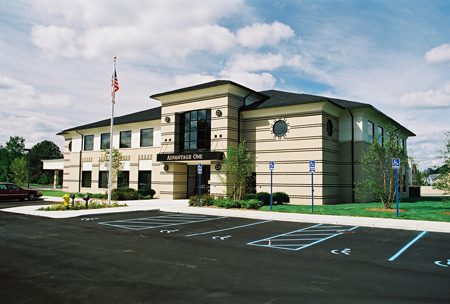 Advantage One Credit Union
Brownstown
www.myaocu.com
A burgeoning loan portfolio and an expanding footprint are fueling growth at Advantage One Credit Union (AOCU). Advantage One experienced 21 percent loan growth over the past year and has averaged a 20 percent annual increase during the last three years. "This has been a win-win for members and the credit union because it has enabled our membership to reach their financial goals and dreams while increasing AOCU's profitability," said Christopher Corkery, CEO. In July 2016, Advantage One changed from a federally chartered to a state-chartered credit union. The change has positioned AOCU to expand and serve individuals living in 16 counties across the state of Michigan. Currently the credit union has over $140 million in assets and three Southeast Michigan branches that employ 54 people. "Our credit union focuses heavily on providing financial education to both our members and the communities we serve," Corkery said. "We take a personal interest in helping our members take control of their money. Our staff will review an individual's current credit situation, explain what makes up their credit score and identify the steps to put them on the path to financial success." Corkery describes the Michigan business climate as "opportunistically optimistic." "Obviously, the Great Recession and its lingering effects have had a devastating impact on many businesses and industries in the state, some of which will likely never return," he said. "Today, Michigan appears to have shifted somewhat to a more service-oriented culture; this is evidenced by the number of formerly out-of-state businesses opening locations in Michigan. Today, the business environment is advantageous for those wanting to open or expand their business in Michigan."
Autocraft
Algonac
www.auto-craft.com
Autocraft is a leading provider of advanced material handling and assembly systems for the world's biggest manufacturers.  Since 1958, Autocraft has partnered with automotive, home appliance and aerospace customers from its facilities in Michigan.  Autocraft's business units consist of its market-leading autonomous guided carts, material carriers and general assembly tooling, according to the company's website.  Its customer base consists of original equipment manufacturers that include Boeing, Honda, John Deere, Toyota, Carrier, Whirlpool, Ford, FCA and General Motors.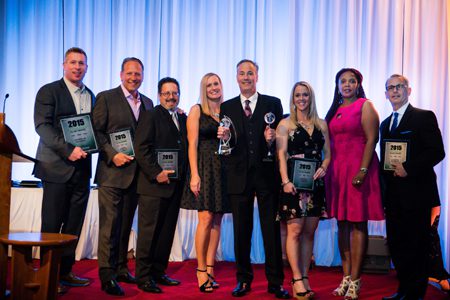 Capital Mortgage Funding
Southfield
www.lowrateonline.com
Founded in 1992, Capital Mortgage Funding is celebrating its silver anniversary after growing into one of the largest independently owned mortgage banking firms in Southeast Michigan. Capital Mortgage Funding, which employs 54 people, specializes in residential mortgages and prides itself on its personalized service to clients. In October 2014, Capital Mortgage Funding became a part of Fairway Independent Mortgage Corp. "Capital Mortgage Funding's technology is ever evolving, and this gives our clients easier access and more options to our services," said Harry Glanz, co-founder and president. "However, we continue to stress our personalized service to our clients. We provide continuous customer service training to our entire staff." Glanz said he views Michigan as having a high quality of life, a relatively low cost of living and a pent-up demand for housing. "We see this as a very exciting time to be doing business in Michigan," he said. "Our company sees the biggest opportunity going forward being our plans for expansion and growth in the state of Michigan."
Covenant Eyes
Owosso
www.covenanteyes.com
"Covenant Eyes internet accountability and filtering exists because what people do online impacts their lives offline." So says CEO Ron DeHaas, who explains that Covenant Eyes equips people with tools that provide protection and encourage accountability and trust in the fight against internet temptation. "We bridge the gap between technology and relationships," said DeHaas, who added that Covenant Eyes invented internet accountability. It was the first to rate websites on an age-based system. Covenant Eyes has a patent on monitoring non-http protocols, and it was the first to have a product on the market using machine-learning artificial intelligence to filter pornography. Covenant Eyes has patent pending on artificial intelligence monitoring of medical images. "We believe artificial intelligence is our best growth opportunity," DeHaas said. "We developed a product and have it in the marketplace right now." The business climate in Michigan has made it possible for Covenant Eyes to thrive, DeHaas said. "It has been very good for us," he said. "Having four seasons, beautiful scenery and wonderful natural resources, it's an ideal location for our company."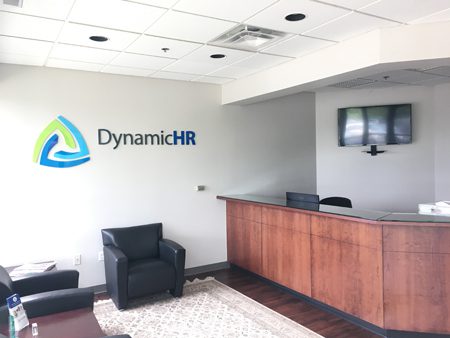 DynamicHR
Auburn Hills
www.dynamichr.com
Health care reform has provided a boost to DynamicHR, a 40-employee human resource outsourcing company that provides payroll, benefits, HR and risk-mitigation services to companies across the country. "Although there have been many changes to keep track of, as a PEO (professional employer organization), we are able to offer one group-wide plan for companies who have five employees or more without having to be subjected to prices based on age or company size," said DynamicHR President David Carlesimo. The company's clients range in size from a few to thousands of employees, and DynamicHR offers comprehensive, scalable solutions that evolve with each client's specific needs and requirements. As a PEO, DynamicHR creates a "co-employer" relationship, which allows it to negotiate for benefits plans on the customer's behalf by leveraging the combined size of thousands, or even tens of thousands, of employees. "The business climate in Michigan is extremely good right now," Carlesimo said. "Michigan has one of the highest health care participation rates in the country as well as excellent state-based carriers offering health plans. There has also been less business regulation over the past eight years in Michigan compared to other states, which is another great advantage." The biggest opportunity in the near future is the revitalization of Detroit, he added.
Employees Only
Rochester
www.employeesonly.net
Since 1996, Employees Only has been providing comprehensive human resources solutions for companies ranging in size from three to 3,000 employees. Services include human resources outsourcing and payroll processing services, according to the company's website. Areas of specialty include public schools and municipalities.
Firebolt Group
Wixom
www.firebolt-group.com
Firebolt is a global leader in cutting edge LED and digital signs and brand display solutions. "Our signs deliver the most vibrant colors and enhancements imaginable, making our clients' logos and messages really stand out," the company's website states. The company was born out of the merger between Estrakon and Tec Art Industries, two longtime suppliers of LED signage.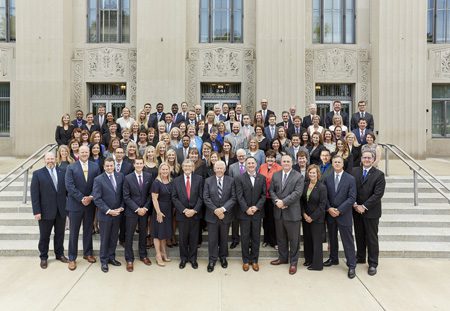 Greenleaf Trust
Kalamazoo
www.greenleaftrust.com
Greenleaf Trust is a comprehensive wealth management firm with specialized disciplines in goals-based wealth management, trust administration and retirement plan services. A privately held, trust-only bank, the company says that its independence frees it from conflicts of interest and ensures that clients' best interests are at the center of everything it does. In 2016, the company's assets under advisement grew by double digits for the 18th year in a row, surpassing $9 billion. Among other 2016 milestones: the hiring of its 109th employee (21 hires in 2016 alone, and still seeking to fill 13 additional positions), the opening of its first permanent office in Grand Rapids (and fifth overall in Michigan), and the launch of its Family Office to serve ultra-high-net-worth clients. "Statewide, our Retirement Plan Division's plan assets grew to $925 million, within reach of $1 billion in 2017, while earning nearly 100 percent client approval ratings," noted Sarah A. Johansson, director of marketing. Greenleaf aims to be the top-of-mind brand for holistic wealth management and trust administration throughout the state of Michigan, said Dan J. Rinzema, chief client officer. "To achieve this vision, we know that continued growth requires continued investment," he said. "As we surveyed opportunities for growth, it became clear to our leadership team that geographic expansion into the Grand Rapids market represented the most compelling opportunity for investment in order to grow our brand. Grand Rapids was an untapped market for us that aligned with our long-term strategy, allowed for efficient scaling, had vulnerable competition and was primed for our distinctive high-touch service model." Statewide, the business climate is improving, said Greenleaf Chairman William D. Johnston. "State government leadership has a close relationship as well as strategic plan with the Business Leaders for Michigan to move the state of Michigan forward," he said. "The initiatives focused through BLM include a focus on education, graduation rates , education reform, talent formation as well as talent retention." Specific to Greenleaf, Johnston said, future opportunities are focused on four critical elements: 1) The retention of a business and workplace culture that gives it a competitive advantage, 2) Expansion of its geographical footprint within the state, 3) Finding adjacent transactions that are accretive both culturally as well as financially, and 4) Recruiting, developing and retaining talent.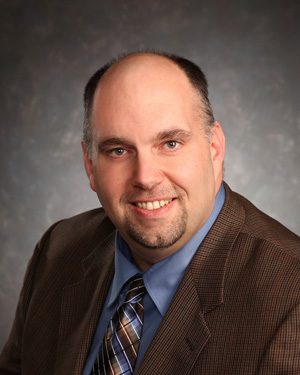 Holland Energy Park
Holland
p21decision.com
The Holland Board of Public Works, working with the city of Holland, is moving several initiatives forward in support of the city's 40-year community energy plan. One key element is the development of a world-class power-generation facility, Holland Energy Park, which will dramatically improve the financial and environmental performance of the utility, said David Koster, general manager of the 175-employee entity that provides essential electric, water, wastewater and broadband utility services to businesses and residents within Holland and the surrounding townships. "The Holland Board of Public Works, with its low rates and reliable service, is an important economic development tool for the Holland community," he said. The BPW recently implemented an "on-bill" financing program to allow homeowners to pay for energy improvements in their residences through their utility bill. The program creates additional access to capital and allows the payments to transfer to new owners with the sale of the property. Also in the past year, the Holland BPW completed a $20 million upgrade to its wastewater plant to increase treatment capacity by 35 percent on the same footprint and added a $5 million electric substation to create additional redundancy and increased reliability in its electric delivery. That comes on top of the Holland Energy Park, a $240 million state-of-the-art natural gas combined cycle power station, which will provide cost-effective, reliable and environmentally efficient power for decades to come. "We find the business climate to be very strong in our primary market, the Holland area," Koster said. "Businesses do work collectively to remove barriers to growth." On the immediate horizon, the Holland BPW has a prime opportunity to maximize the value of its new generating asset by providing wholesale sales beyond its retail boundaries to benefit its customer base, he said.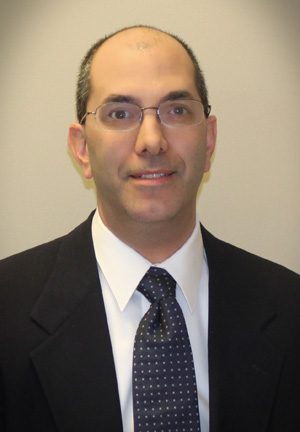 ImageSoft Inc.
Southfield
www.imagesoftinc.com
ImageSoft provides enterprise content management (ECM) solutions that are changing the way that courts, local and state governments, insurance companies, health care organizations and higher education institutions are doing business to meet the demands of the future. "We specialize with courts and government and have developed a tightly integrated suite of technologies called JusticeTech, which enables the entire organization to transition to a digital environment," said CEO Dave Hawkins. "JusticeTech's unique approach started with the foundation of OnBase, a leading ECM software, and developed court-specific solutions around it, such as eFiling." ImageSoft, which has 92 employees, has innovated in the justice industry by going beyond the standard offerings of other court software vendors that created silos of data and documents, he said. "By tightly integrating our JusticeTech electronic filing software with the OnBase Workflow platform and aiSmartBench for judges, courts can now receive documents electronically and keep them electronic for all of the court's processes," Hawkins said. JusticeTech is also unique in that it is designed to exchange data with any court technology whereas many competitors have closed systems that require expensive customizations for every integration point. "This competitive distinctive is winning over statewide courts and has proven to be a competitive advantage," Hawkins said. "The business climate has been excellent, and it's exciting to see the government and other industries make investments to lead the nation in technology and how they serve their constituents and customers." The company's biggest opportunities going forward are the new customers that will come from adding product lines in new categories and leveraging true cloud capability that will bring anywhere, anytime, any device solutions to courts, Hawkins said.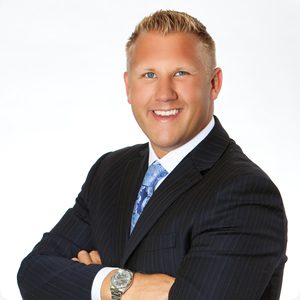 Jeff Glover & Associates, Realtors
Plymouth
www.housesoldname.com
Jeff Glover likes to say that the real estate company that bears his name is focused on culture and community. "Our company serves the state of Michigan's home buyers or sellers and provides them with an unreal experience," he said. "We strive to give back to our community and make these stressful processes as easy as possible for them through our company." The agency offers continuous training for its 50 employees. "We feel that it is crucial to always be on top of new trends and ways to assist others," Glover said. "Our training is very in-depth and helps prepare our agents for any situation they may encounter when working with buyers or sellers in Michigan." The company aims to continue its Michigan expansion. "This past year, Jeff Glover and Associates started growing in West Michigan," Glover said. "We now have agents on the ground and are getting listings in the Grand Rapids area. We plan to have agents in Kalamazoo and Lansing soon as well." The company also wants to become known regionally and nationally as the No. 1 organization for training, educating and coaching real estate professionals to the highest levels of production through its Glover U. "This will be one of the largest training and coaching programs in the real estate industry," Glover said. "Whether they are with us or not, they can receive training." Glover also has created a title company called Titleocity.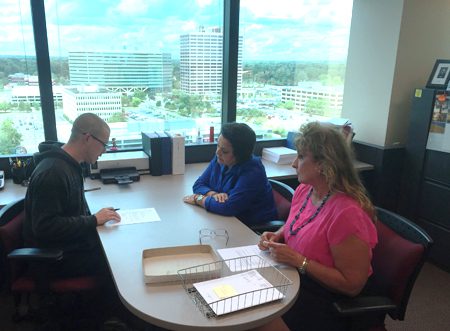 LECMPA
Southfield
www.lecmpa.org
Transportation management and labor have a long history of thorny relations. For over 100 years, LECMPA members have protected each other with insurance that indemnifies them for wages lost because of discipline. Founded in Michigan in 1910, LECMPA is a nonprofit member-owned mutual that provides more than 30,000 unionized U.S. railroad and transportation workers with job insurance that protects them from wage loss in these situations. The only job insurer in the nation that is regulated by a state insurance department, LECMPA has established relationships with all rail labor and many other transportation unions at every level and in all states. "We have launched innovative processes to drive speedy claims turnaround times that are almost unheard of in our industry," said President Susan Tukel. "Despite our small staff size (11 workers), we review the vast majority of claims within seven days after all materials arrive, and claim payments are made weekly. Our customer service team has maintained an average turnaround time of three days for the third consecutive year."As small businesses work to compete with larger ones, it's important to utilize technology to improve business processes, educate and train employees, and maintain data security, she said. "It's great to see regions within Michigan making their marks as technology centers so we have not only the raw talent, but also the knowledge base, to draw from," Tukel said. "There are some great college programs in risk management and insurance here in Michigan, and I would encourage more young people to pursue these degrees and careers."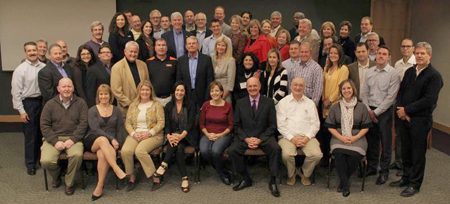 Miller Vein
Novi
millervein.com
Miller Vein patients receive treatment from specialists who focus only on the treatment of spider veins, varicose veins and other venous conditions. "Patients will not find the same high-quality care or tranquil, spa-like environment at any other vein clinic," proclaimed founder Jeffrey H. Miller. The Miller Vein team, which consists of 40 workers, guides each patient throughout the entire process from insurance concerns to questions regarding procedures. Miller Vein also is nationally accredited for its quality venous ultrasound studies through a nationally recognized governing body, Intersocietal Accreditation Commission. The organization recently hired a chief administrative officer to expand beyond its five locations, and an office is under construction for the administrative team. "Our systems are in place and ready for expansion in Michigan and beyond," Miller said. "We are very optimistic. We have five new open positions and more to follow as we grow. We are excited to be part of Michigan's growing economy."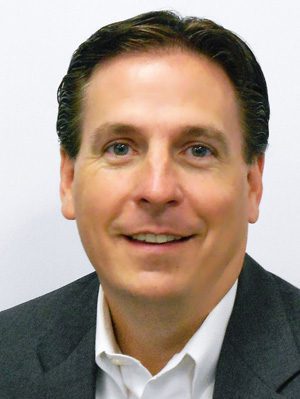 MMI Engineered Solutions Inc.
Saline
www.mmi-es.com
MMI Engineered Solutions Inc. boasts its own captive tool shop in-house that allows it to be best in class for costs and timing of tools, said Doug Callahan, president and CEO. "We beat costs and timing of tools from China," he said. The company's biggest growth area has been fueled by PACCAR and Navistar Trucks. "We built a new plant in Mexico for Navistar business and doubled the size of our Saline headquarters," Callahan said. "We have already added approximately 25 jobs in Michigan and will add another 50 employees by the end of this year." The company's primary customers are automotive OEMs based in Michigan, and new business opportunities are abundant based upon growth in the automotive sector. "We are also seeing a lot of growth in the heavy truck business," Callahan said. "Our strategic manufacturing location in Michigan and Monterrey, Mexico, has allowed us to optimize our logistics costs."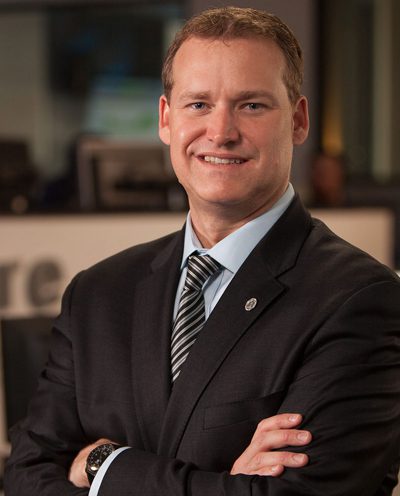 Nuspire Networks LLC
Commerce
www.nuspire.com
Nuspire is a leading global provider of managed security services, delivering threat detection and remediation through its skilled team, advanced R&D and proprietary solutions that merge big data and deep human analytics. Nuspire's Service Level Agreements take responsibility to provide 24/7/365 protection to enterprise networks with geographically dispersed locations, the company's website states.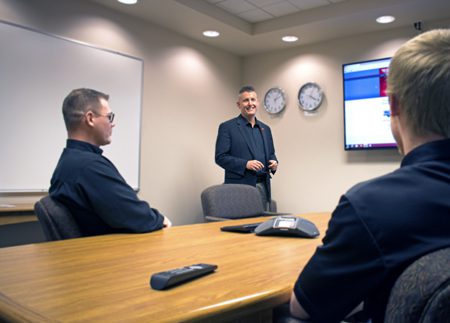 PRO-VISION Video Systems
Byron Center
www.provisionusa.com
PRO-VISION Video Systems engineers, manufactures, supplies and installs rear vision and video recording systems, body-worn cameras and video management software exclusively for commercial, law enforcement and transit applications.
Founder and CEO Steve Peacock said the company's 78 employees are empowered to take care of customers as they would want to be taken care of themselves. "Many companies say they have this focus, but we have actually given our team the tools, the training, the authority and, most importantly, the passion to make this a reality," he said. "Second, we have created a commission program for our entire management team so they can realize the benefits of their actions that positively affect our overall company goals of sales growth and profitability."
The company has responded to the ever-increasing demand for high-quality recorded video for commercial, transit and law enforcement vehicles with the introduction of the industry's first mobile DVR that Peacock said records twice the video quality for half the price of other brands. "The benefits of doing business in Michigan are many, but as it relates to the workforce available, I would have to note Michigan workers are highly skilled individuals that bring with them the Midwestern work ethic that is unmatched anywhere in the nation," he said. Video management software presents a key future opportunity. "As a company, we have invested significant resources in the development of SecuraMax, which is our software solution to manage the massive amount of recorded video data for our clients in the commercial, transit and law enforcement markets," Peacock said.
Public Sector Consultants
Lansing
publicsectorconsultants.com
Public Sector Consultants (PSC) is an independent, nonpartisan consulting firm with the mission of improving the quality of life for residents of Michigan and beyond through the development and implementation of innovative, actionable public policies. "PSC is a force in public policy," the firm's website states. "Our problem-solving strategies and creative solutions enable us to inform and influence policy making. We recognize the power of good public policy and envision a world where it is shaped by thoughtful discourse and rigorous research — transcending partisanship — for the benefit of all."
Ramp Technology Group LLC
Warren
www.rampgroup.com
Ramp Technology Group LLC was founded in 2000 and has developed into a foremost provider of user experience, technology and implementation services. It says that it helps make a client's vision a reality by designing and delivering solutions that work the way people expect them to. "Ramp combines its expertise in user-centered design and application development to accelerate our clients' initiatives," the company's website states. "We work with you up front to assess your current situation to determine the approach that best achieves your goals. We think of ourselves as your extended team, allowing you to meet your business goals in a more timely and efficient manner."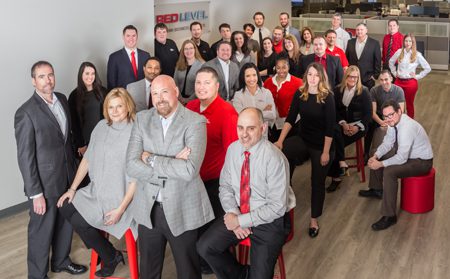 Red Level Networks
Novi
www.redlevelnetworks.com
As a technology consulting company to all sizes of companies throughout Michigan, Red Level is naturally accustomed to and oriented toward continuous change. "We see it as our job to help our clients access and effectively use technology tools that not only serve their businesses today, but which position them to adapt and succeed in a changed environment tomorrow," said President and CEO David King. That is an approach that Red Level naturally adopts in-house first. "We were early to recognize that companies needed more than simply IT services or products, they needed actively engaged technology services partners capable of working with them to help leverage technology advances for business success," King said. "That led to developing our innovative technology consulting model, applying strategic capabilities alongside technical expertise to co-develop advanced business solutions for our clients." Red Level, which employs 40 workers, was one of the first area companies to recognize the emerging significance of cloud computing and solutions, and the increasing role that software as a service models would play for businesses in our region. "We've been preparing for this natural evolution for quite some time, and in the past year more and more businesses have begun to leverage the cloud to their advantage," King said. With headquarters in Novi, Red Level is geographically positioned exceptionally well to serve a wide range of clients throughout the four-county economic nexus in Southeast Michigan as well as throughout the state, he said. "We are fortunate to be able to state that as far as our company is concerned, the local, regional and state business climate is outstanding," King said. Technology solutions are tending toward being both mobile and automated. "The very shape of business is changing as a result, and companies' workforces are becoming increasingly mobile, empowered and connected, wherever they may be," King said. "There will be abundant opportunities for us not only to provide the solutions companies need, but to provide them with the knowledge and tailored strategies it takes to leverage these technologies for maximum competitive advantage."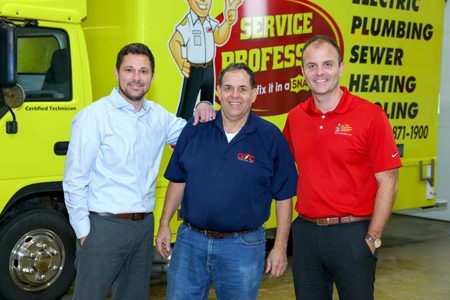 Service Professor Inc.
Grand Rapids
www.serviceprofessor.com
With local history dating back nearly 40 years, Service Professor has grown from a small electrical company based in Greenville to one of the largest home service repair companies in West Michigan. In 2013, it moved operations to its current location near the Gerald R. Ford International Airport, where the company now serves more than 15,000 residential and commercial customers in seven counties, providing electrical, plumbing, heating and cooling service and repair. "Our commitment to providing exemplary service is both the foundation of our business model, as well as the driving force behind everything we do," said Brad Krause, president of the 38-employee operation. By its very nature, the industry requires that employees enter customers' homes. "Because we too have families and homes, we understand the importance of making this a comfortable experience for our customers," Krause said. "Aside from providing regular customer service training to our technicians, we've implemented processes that ensure customers are provided as much information about their visit, and the technician who will be in their home, as soon as possible." For example, customer service representatives call customers both the night before and 15-30 minutes before visits to let them know technicians are on their way, and they send pre-visit emails that include short technician biographies (with photos). This willingness to exceed customer expectations has helped the Service Professor not only attract more customers but has helped with recruiting as well, Krause said. "We've become known as a company for technicians seeking a more professional environment with great earning potential," he said. Michigan holds great advantages for anyone in the home services industry as the weather is always changing, Krause added. "While this can be both a challenge (e.g., unseasonably warm winters), there is real opportunity for the company that can anticipate, strategize and prepare itself for what lies ahead," he said.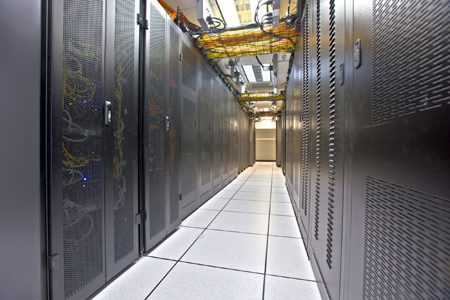 Trivalent Group Inc.
Grandville
www.trivalentgroup.com
OVERALL WINNER IN MEDIUM BUSINESS CATEGORY
More than 700 organizations of all sizes and from all industries trust Trivalent Group with their technology infrastructure. "It's a trust hard-earned through a relentless dedication to putting our clients' missions — not their technology — at the center of their business," said CEO Larry R. Andrus. As business-to-business technology has evolved from networking personal computers together to "living in the cloud," Trivalent Group has been a leader every step of the way, he said. With roots dating back from 1971, Trivalent Group has grown into 81-employee operation with five locales. Among its more recent history, in 2016, it created an advisory board consisting of representatives of clients from each of the markets that it services so that Trivalent can better understand how to improve service delivery; in 2016-2017, it invested in sales training for its entire sales staff and related personnel to educate them through lectures and role-playing on how to implement best practices for developing new business; and in 2016, it increased benefits offered to employees and also "trued up" employee compensation if it deviated from the industry standard. Also last year, Trivalent acquired East Lansing-based KI Technology Group, which established a new Capital Area Branch and grew the company's client base by more than 120 with more than 40 of these customers being new recurring revenue clients to Trivalent. "We take great pride in supporting our local communities and nonprofits through, for example, sponsoring events like ArtPrize, Gilda's LaughFest and the Michigan Cyber Security Conference, an annual event that we launched in 2014 with the BBB of Western Michigan and currently co-host with the BBB, the West Michigan Cyber Security Consortium and the Michigan SBDC," Andrus said. Organizations of all sizes are gradually continuing to embrace "the cloud" and all of its benefits, including lower, predictable monthly fees, increased scalability, guaranteed uptime and enhanced security while guarding against increasing cybersecurity risks. "Cybersecurity will continue to be a primary focus area for us, as it is becoming ever more pervasive and necessary to keep our clients informed and secure in this increasingly complex area," Andrus said.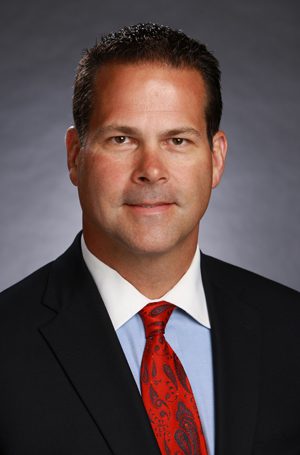 Wilshire Benefits
Troy
www.wilshirebenefits.com
Wilshire Benefits Group is a full-service, independent employee benefit consulting firm and insurance agency. "We provide comprehensive guidance that helps our clients create competitive and affordable benefit solutions for their workforce," said David Sokol, president and chief operating officer. "We are dedicated benefit partners to the Northwestern Mutual financial group in Southeast Michigan and leverage our national relationships to bring best-in-class solutions to our clients in all areas related to employee benefits, executive benefits, retirement plans, life and disability planning, estate and business planning, and more." The 20-employee firm has invested heavily over the past year in a new client relationship management and operating system. It also invested in next-generation data analytic and benefit consulting software that allows it to compete for new clients and expand service capabilities to existing clients. More strategic initiatives are on the way in 2018, Sokol said. "The most important innovation we've implemented over the last year is The Wilshire Way, which is a fundamental set of beliefs that empower our team to positively impact every interaction with our clients, our carrier and vendor partners, and each other," he said. "The Wilshire Way has helped give our team a vision for how we want to be known in the eyes of our clients and has set the tone for a very positive culture throughout our organization." Wilshire completed its first acquisition in 2016, and its organic growth continues to exceed 20 percent year over year. "We are extremely optimistic that the Michigan economy will continue to be robust, and that our business growth is only limited by the number of talented people on our team," Sokol said. "We are expanding our office for the second time in three years to allow for more growth, and we are continually searching for amazing people who want to expand their careers in this industry." Wilshire's industry has been asked to do more for clients in the face of declining compensation structures and increasingly complex regulation. "Many people who grew up in the past model of being an insurance agent have left the business while the demand for guidance and service has increased, which has certainly helped us grow," Sokol said.
WorkIt Health
Ann Arbor
www.workithealth.com
WorkIt offers private online programs to help people kick their addictions. It partners with employers and health care organizations to deliver a digital health benefit that blends human-centered design, technology and science, according to its LinkedIn profile. The WorkIt program pairs 90 days of one-on-one support from qualified counselors with a personalized, interactive curriculum that adapts to users' evolving needs.
Small Businesses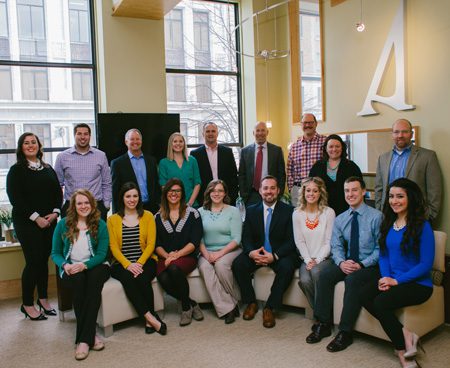 Advantage Benefits Group
Grand Rapids
www.advantageben.com
Advantage Benefits Group is an independent employee and executive benefits consulting group that helps clients to construct a long-term strategic plan and allows them to discover the benefits that their employees really want, while reducing unnecessary spending and increasing value. Founded in 1997, Advantage Benefits Group employs 20 people at two locations. "Our organization takes an innovative approach to health care transparency and consumerism," said President Robert Hughes. "This helps employees to make informed health care decisions, reducing client and employee costs while increasing the value of their health plan." To accomplish this goal, Advantage Benefits Group teamed up with transparency pioneer Subimo before eventually bringing the Healthcare Bluebook to market in 2014. "Our partnership has enabled us to provide tools to our clients, allowing them to research their health care options and make knowledgeable decisions," Hughes said.  Advantage Benefits Group fosters innovation within its organization by allowing its team the freedom to take an entrepreneurial approach to new ideas. The opening of its new office in Traverse City represented a growth opportunity in the past year. "This has allowed us to extend our service reach to other areas of our state and to continue partnering with Michigan's finest organizations," Hughes said. "We live and work in a state that is doing better than many states. With rising health care costs and compliance regulations, it has been a challenge for companies to recruit and retain top talent. We have had great opportunities to work with the greatest companies in the state, helping them work through the evolving health care challenges and reduce costs to employers and employees through creating a better process."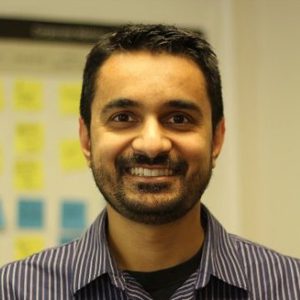 Amtech Electrocircuits
Troy
www.amelectro.com
Amtech Electrocircuits, a family business now in its second generation, provides electronics manufacturing services (circuit board assembly). Amtech, which employs 15 people, aims to help customers manage costs in a smart, sustainable and repeatable way, through software and hardware automation, and do it locally so they do not have to go across borders for this service. It also offers free defect testing, a service not available to smaller firms in the U.S. "Our objective is to offer an innovative and disruptive approach to electronics manufacturing and business management that creates significant value for customers, employees, vendors and shareholders," said Jay Patel, president. "For instance, we are currently in the process of launching an online quoting system that allows customers to upload BOMs and get real-time pricing instantly. Once in place, customers will be able to manage products throughout the development cycle and fulfill orders when products are ready. This will give them a robust tool they can use right on our website with more flexibility than tracking orders on a spreadsheet." Using its own systems, Amtech has increased profitability 15 percent from 2015 to 2016.
"The business climate here is supportive and welcoming," Patel said. "Proof of that is the fact that Amtech was established by my father, Raj Patel, in 1996. A former English teacher in India, he brought our family to the U.S when I was 2 years old. Working under the guidance of my father since I was in high school, I took over the business from him in 2003." The younger Patel is now involved in helping other business owners as part of an organizing team for the 1 Million Cups program, which will launch later in 2017 in Oakland County. "Discovering that there is no place for people in the electronics industry to come together and learn from each other, I launched the EDM (electronics development and manufacturing) Meet Up Group," Patel said. "Our sessions will be held soon at Automation Alley. We plan to meet monthly to discuss new advancements in electronics."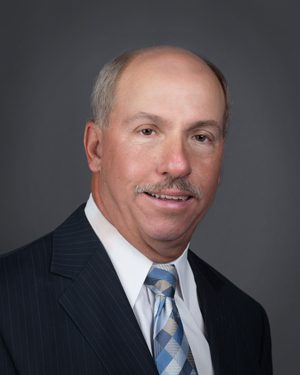 Angott Search Group
Rochester
www.asgteam.com
Technology is a driving force behind the growth of Angott Search Group (ASG), a provider of search and recruiting services. "We always strive to deliver state-of-the-art technologies and innovative strategies, which together result in complete client satisfaction and successful, long-term professional relationships," said Mark R. Angott, president. "ASG is always striving to be at the top in regards to technology, and we want to give our team members the best tools at hand, which now includes Office 365." ASG recently went to this cloud-based system and purchased new computer equipment. "Now our team members have laptops, which they can take wherever they go, thus giving them great flexibility to do business as they travel," Angott said. The firm also provides each team member with dual monitors and webcams so that they can be more effective at their desk, as well as supplies them with other equipment and technology, including an updated company website. "With our base of business going so well here, it's giving us the opportunity to expand geographically and do business in more territory," Angott said. "Our technology really makes it easy for us to let our team work remotely." Going forward, Angott sees opportunity to continue to grow in all key business markets. "We are up to date technology-wise, and our brand name is well regarded," he said.
Basso Design Group
Troy
www.bassodesigngroup.com
Basso Design Group is an award-winning branding, communications and digital marketing agency that assists small, medium and large organizations with the development of communication and digital marketing strategies. Founded in 2003, Basso Design Group has designed and developed complex, high-performing content management system-based custom application websites for hundreds of clients worldwide, including Beaumont Health System, The Parade Company, city of Flint and Genesee County, Michigan State University, Michigan First Credit Union, Wayne State University and Tour Connection, according to the firm's website.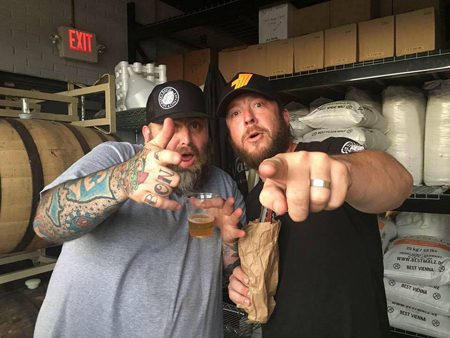 Batch Brewing Company Inc.
Detroit
batchbrewingcompany.com
Batch Brewing Co. entered growth mode immediately after opening its doors in 2012, making change seem nearly perpetual to founder Stephen Roginson. "When what you do is creative and experimental, business innovation feels comparatively incremental—developing, refining and implementing better and best practices to minimize waste and maximize how we capitalize on the talent of our staff," he said. The brewer's biggest opportunity has been preparing to distribute beer into the wider marketplace. "The last 12 months of self-distribution were a small test to determine demand for our products," Roginson explains. "Demand is strong, as it turns out!" That led to the selection of a distribution partner and developing a growth plan for production, as well as a targeted plan for distributing beer, which not only generates revenue, but also builds brand in a deliberate, focused way, he said. "Craft beer is an incredibly sustainable industry in Michigan, he added. "Jobs and dollars produced by small and medium-sized breweries largely stay in state." The biggest opportunity for Batch, which employs 24 people, is the same as its biggest responsibility: make great product, Roginson said. "If the beer isn't great, it doesn't matter that it's local or that it tells a great story," he said. "The average beer drinker is savvy, has a refined palette and little patience for inferior product. Putting out beer that we're proud of and we want to drink. That's how you stay relevant in a market that is as big and creative as the craft beer market is."
BizStream Inc.
Allendale
www.bizstream.com
At the turn of the millennium, BizStream came to life to design a highly customized intranet portal for a multinational company. Just a year later, BizStream's staff had grown and the company became a full-service software and web development provider. Today, clients include industry leaders, both big and small, as well as nonprofit agencies and family-owned businesses, according to the BizStream website.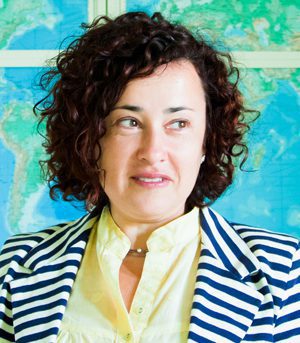 Bromberg & Associates LLC
Hamtramck
brombergtranslations.com
Bromberg & Associates is a comprehensive language solutions company. "We offer linguistic and cultural services ranging from document translations and website localization to cultural awareness training and federal language access compliance consulting," said Jinny Bromberg, president of the 15-employee operation. "A big part of our day-to-day operations involves providing interpreters in over 170 foreign languages and American Sign Language for hospitals and courtrooms throughout the country. We also work extensively with multinational corporations, as well as small businesses looking to market their services and products overseas or to non-English speakers in Michigan and nationwide." In the past year, the company has begun heavily expanding its video remote interpreting (VRI) services. VRI offers the ability to connect with an interpreter via a live video feed — much like using Skype or Facetime. It is especially useful in health care, where providers often need to connect with interpreters immediately and can't afford to wait for an on-site interpreter to arrive. "Alongside VRI, we're also working on expanding our content marketing, enlisting the services of SEO and SEM consultants, and ultimately working towards positioning ourselves to start international SEO efforts," Bromberg said. "In the fullness of time, we plan to expand on a global scale, and ensuring that we rank competitively in search engines is an important step in that direction."
Whatever might be said about Detroit's comeback in recent years, at the very least it's clear that the city – and Michigan as a whole – is landing on people's radar in a big way, she said. "Companies from all around the world are considering relocating or opening branches in Michigan, and Michigan companies are growing enough to be able to consider expanding overseas themselves," she said. "For us, the many linguistic issues that come into play when doing international business mean that the sea change in Detroit's international profile is a very good thing. The diverse business climate really gives us the space to grow and thrive."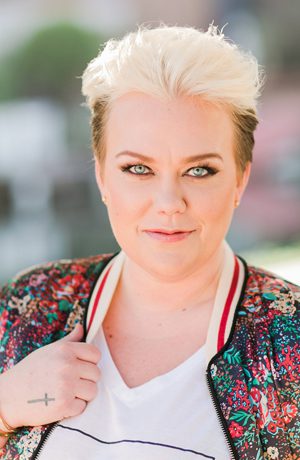 Brooklyn Outdoor
Detroit
www.brooklynoutdoor.com
Brooklyn Outdoor's core business is outdoor signage and displays, including billboards, buildings, wallscapes, digital billboards, branded transportation, digital interactive, street furniture, mobile billboards, storescapes and in-window displays. "We have established ourselves as an industry innovator known for consistently introducing eye-opening and attention-getting elements, groundbreaking displays and personalized special events and promotions in Detroit and beyond," said Candice Simons, founder and CEO. "Because we are the only outdoor advertising company of its kind based in Detroit, our passion is keeping revenue from national advertisers in the state of Michigan, to support this city's revitalization."
Brooklyn Outdoor has increased its staff to five employees to assist in brand positioning and scaling the business. "Additionally our consultants have been a huge asset in working through our growing pains," Simons said. "It has been a learning process, but we are working carefully to ensure we are building the foundation, piece by piece." Simons said the company has enjoyed community support. "We see the biggest opportunity as the simultaneous growth of Detroit and our company. We are growing alongside Detroit and have such a huge opportunity to bring our expertise to a market needing capital, which is what we do best."

Clarity Voice
Southfield
www.clarityvoice.com
OVERALL WINNER IN SMALL BUSINESS CATEGORY
Since 2005, Clarity Voice has been breaking down the communication barriers created by traditional telephone providers. "Using state-of-the art telephony and internet technology, our SaaS systems are the fastest-growing cloud-based business communication designed to free people to work the way they want in today's mobile, distributed and always-on work world," said Gary Goerke, president and CEO. The company, which employs 40 Michigan workers, specializes in servicing the unique needs of the franchise industry, supplying the phone system to the International Franchise Association and distributing its proprietary FranchisePhones to various franchise brands. "Our continued success and growth comes from the philosophy of helping businesses succeed through innovative communication solutions, customized systems and providing personalized customer service," Goerke said. Cloud phone services (also known as UCaaS or VoIP) have entered into the mainstream, he notes. The company has benefited from the talent of motivated millennials coming from Michigan's universities and colleges, Goerke said. "Capturing these highly capable millennials before they consider moving out of state has given us a distinct advantage," he said.
C-Net Systems Inc.
Shelby Township
www.cnetsys.com
Nicholas Tobin, owner of computer support and services company C-Net Systems Inc.,  finds most businesses his staff interviews have a need for a higher level of support than they currently are getting. "Our ideal clients are businesses that are too small to have a properly staffed IT support team internally but yet still have a need for dedicated IT support," he explained. "We provide a level of support at a lower cost than could be achieved by hiring staff and purchasing support tools internally." C-Net, which has 13 staffers, is flexible with the level of support it offers, Tobin said. "Along with being familiar, one of our strong points is that we thoroughly document every aspect of our client's networks and configuration," he said. "That documentation, when combined with our ticketing system, allows us to see a complete view of our client's support history and setup, which results in more efficient support and better decision making."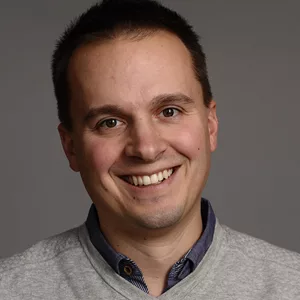 Collective Idea
Holland
www.collectiveidea.com
Collective Idea is one of the leading software and digital product development businesses in West Michigan. Clients from around the world range from small startups to Fortune 50 companies. Founded in 2005 and now employing 28 workers, Collective Idea has created apps and software focused on education, health, automotive, security, consumer electronics and more. "We live to collaborate, strategize, research, build and iterate on the products and solutions that will impact people's lives and business," said founder Daniel Morrison. The company has made leadership changes over the past year. "We've brought more people into decision-making and become intentional about addressing and solving problems at all levels," Morrison said. "Through this, we've begun focusing on one of the most important things that sets us apart from our competition: people. One way we're doing that is by implementing a Net Promoter Score for both clients and employees. With the feedback we get from these surveys, we immediately act." The company has also added new strategy roles. "Rather than focusing internally, our strategists work with our clients earlier in their process," Morrison said. "Finally, we're investing in our internal operations, with new hires and roles dedicated to making our work more effective and efficient." Collective Idea's biggest growth opportunity continues remains in the area of digital transformation, which means helping companies transform their business with the use and development of digital tools and products. "As a software development company, we could choose to be in Silicon Valley or other tech hubs across the country, but we choose Michigan for a reason," Morrison said. "While Michigan struggled with the loss of manufacturing jobs over the years, the state rallied itself for a comeback. Much of that is because of Michigan's reinvestment in small business and business tax reform." Over the past few years, Collective Idea has hired a handful of college graduates. "Persuading these new hires to stay in state was not a hard sell by any means," Morrison said. "With Michigan enjoying a comeback on a variety of levels, who wouldn't want to work on Silicon Valley-quality projects while enjoying the vacation town of Holland?"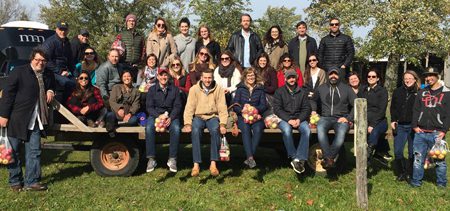 Commercial Progression LLC
Northville
commercialprogression.com
Commercial Progression is focused on designing, developing and supporting world-class Drupal-powered websites. "As an established Drupal consultant, we provide comprehensive web strategy and execution for all types of Drupal projects: higher education, manufacturing, nonprofit, health care, marketing and e-commerce," said President Carl Triemstra. Its growing client list includes National Geographic Channels, ZF-TRW Automotive and the University of Michigan. In 2016, Commercial Progression, which has 14 Michigan employees, merged with Symmetri Marketing Group, a Chicago based full-service B2B brand and digital marketing agency focused on helping organizations create interactions that are meaningful to their customers, and to their brands. "We are excited about the new frontiers of integration between manufacturing, digital technologies and automation," Triemstra said. "Michigan is a prime location for inventing and creating next-generation internet of things technologies. As all of these new devices will be inherently dependent on internet technologies, we see the continued development and support of web services as a key success factor."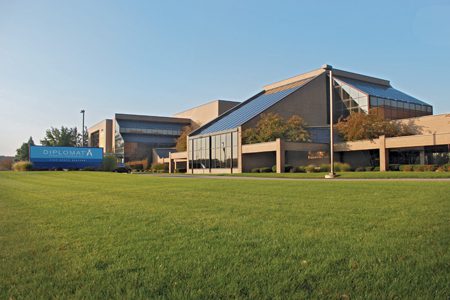 Diplomat Pharmacy Inc.
Flint
diplomat.is
Flint has grown out of the shadows of General Motors to become a city driven by the health care and education sectors, says Phil Hagerman, CEO and chairman of Diplomat Pharmacy Inc., the nation's largest independent provider of specialty pharmacy services. "As a health care company, we've been a huge part of Flint's growth," Hagerman said. Since moving to its current headquarters in 2010, its Flint-based employee count has nearly quadrupled to 1,000. "Though Flint will always be where our roots are, we have grown not only locally and regionally but nationally," Hagerman said.  "We now have 28 locations in 20 states." But Flint is still at the core of who Diplomat is as a company, he said. "It's no secret that Flint's reputation has taken a beating over the past couple years given everything that has been going on within the city," Hagerman said. "Instead of ignoring that negative narrative, we are using our national platform and influence to reshape the way that people think about Flint. As we move forward, we will continue to identify ways to strengthen our reach and relationships in our communities." Diplomat, which opened its doors in 1975 as a neighborhood pharmacy, offers medication management programs for people with complex chronic diseases and delivers unique solutions for manufacturers, hospitals, payors, providers and more. It does business under the leadership of a diverse executive team composed of more than 50 percent women and minorities. An ongoing priority for Diplomat is to further evaluate opportunities to support a more inclusive workforce that will better represent the diversity of the communities and the patient populations it serves. "In 2017, we are looking to acquire and further grow our specialty infusion and specialty pharmacy drug management services," Hagerman said. "Through a new comprehensive fee-for-service model, we can continue to grow our business, stay relevant to our partners and become a true one-stop shop for specialty pharmacy services."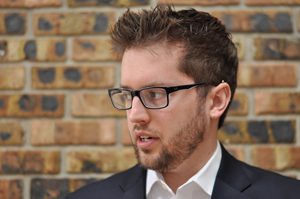 Doberman Technologies
Mason
dobermantechnologies.com
Doberman Technologies implements secure and reliable IT solutions for clients through strategy, execution and transparency. "Our solutions are highly engineered to ensure that each option delivers our three core principles of effective IT management: reliability, business continuity and security," CEO Ian Richardson said. Doberman, which employs 13 people at two Michigan locations, boasts six years of 90 percent year-over-year client retention — "a reflection of our philosophy that 100 percent of our action should be for the benefit of the client, even to the detriment of potential profits," Richardson said. Doberman has positioned itself at the forefront of the cybersecurity market, investing heavily in relationships with Microsoft and Cisco to deliver effective security platforms to clients. "The Midwest gets a bad rap a lot of the time, and 'Rust Belt' is a fairly derogatory term in my mind," Richardson said. But employment in Michigan has rebounded sharply, he noted. "Lansing, I feel, is leading that charge — revitalized development throughout the city, major investment from employers large and small, and top-tier talent born and raised right here in the capital." Michigan offers a big opportunity for business growth both organically and through the M&A process, Richardson said. Doberman performed its first acquisition earlier this year and plans to complete one every 18-24 months moving forward.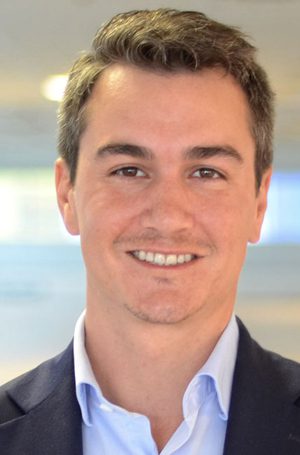 EAM Consulting Group/Sandler Systems Inc.
Troy
www.meier.sandler.com
EAM Consulting Group/Sandler Training considers itself unique because it combines staffing, sales training services and data analytics to build benchmark sales organizations. The company's focus is to help clients' businesses to expand, increase profitability and grow professionals so they can grow and succeed. It also helps companies manage their sales operations function, allowing them to expand their sales teams. "Understanding that tracking the sales process is extremely important to measure success of sales professionals, we decided to create a tool that would go well beyond standard CRM systems," said Erik Meier, founder and CEO. Less than two years ago, Meier invested his own money to create "Track Left," a proprietary software that tracks sales calls from start to finish, going beyond CRM and Excel sheets to organize the whole sales process. After adding a partner in late 2016, the software became one of the core digital offerings for the entire Sandler network and was to be officially launched in June, creating another financial boost for EAM Consulting Group/Sandler Training. "The business climate here is full of opportunity for those who want to look for it," said Meier, who started his first business in middle school and successfully grew it with the help of friends to such a scale that they were able to sell it. EAM Consulting, which employs 16 people, is his third business and he is not even 40 years old. "Our current goal is to maintain the year-over-year revenue growth that we've earned since 2010 and to look for additional ways to assist our clients," Meier said. "If our business continues to grow, we may even move to a new facility in the next two to three years."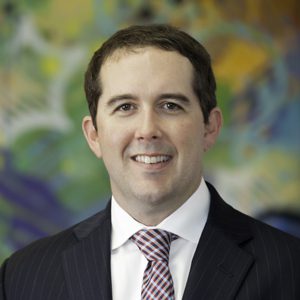 Global Telecom Solutions
Detroit
www.gtsdirect.com
Global Telecom Solutions (GTS), broker and certified partner to major telecommunications providers, specializes in cost reduction and customer service for business. "Whether it's providing a one-stop, no-fee shopping experience, delivering customer support, establishing rural service or generating significant cost reductions, GTS and our partners offer an array of telecommunications solutions," said Mark Stackpoole, CEO. The company handles all details related to customers' telecommunication needs, including analyzing each situation, acquiring the right equipment and configurations, troubleshooting issues and getting the best cost. Due to its steady growth, GTS relocated its headquarters from rental space in suburban St. Clair Shores to its own standalone building in Detroit's Corktown neighborhood in 2014. In addition to increasing office space by more than 500 percent, the new headquarters promotes better interaction with customers, employees and Detroit's economic rebirth, Stackpoole said. It has also paved the way for increased volunteer and philanthropic involvement with many worthwhile nonprofits, he said. "In addition, we open our headquarters to our partners, offering virtual workspace to our sales and business associates who are visiting the area," Stackpoole said. "We also host an annual open house for our sales partners as a thank-you for being part of the GTS success story." Last year presented several interesting growth opportunities for GTS, which employs nine people. Spending more time on large business/enterprise clientele created challenges in several areas. "We quickly identified that the sales cycles were completely different than what had been our 'normal,'" Stackpoole said. "Not only were there longer periods of time and more meetings, but there also was voluminous workloads, additional travel and expenses. The company had to quickly adapt and find a way to maintain our high standards of customer service and support for existing customers and new small business customers, while creating new systems and procedures to handle new large/enterprise business in a way that GTS could maintain and replicate." By slightly augmenting workloads and responsibilities internally, GTS was able to still grow 20 percent from 2015 to 2016, while also creating a new sales cycle/funnel of significant opportunity for rapid growth in 2017 into 2018.
Goldfish Swim School
Troy
www.goldfishswimschool.com
Founded in 2006 by husband-and-wife team Jenny and Chris McCuiston, Goldfish Swim School provides swim lessons and water safety instruction to infants and children ages 4 months to 12 years. Classes are offered by specially trained instructors in a safe, child-friendly and fun environment. Goldfish currently teaches more than 70,000 students per week to swim and be safer in and around the water. Headquartered in Troy, where it employs 23 workers, Goldfish Swim School was established in Birmingham in 2006 and opened its first franchise location in 2009. It is in the process of expanding franchise opportunities throughout North America, with over 65 schools open or in development in more than 23 states and Canada. "It is essential to continuously evolve in order to grow and move forward," Chris McCuiston said. "Recently, we rolled out an enhanced version of our curriculum. We made these changes based on much research, member feedback and observation and with each student's best interest in mind. Our goal is to teach children how to swim and be safer in and around the water, and we know that these improvements to our curriculum will help us continue to achieve that goal." Goldfish recently announced plans to expand internationally as it prepares to open the first of multiple locations in Canada. "When the group (comprised of two former Tim Hortons executives and two successful businessmen, one a former NHL pro) approached us about expanding into Canada, we knew it was the right time and they were the right people," McCuiston said. Goldfish has sold more than 100 franchise agreements and doesn't anticipate that slowing down anytime soon.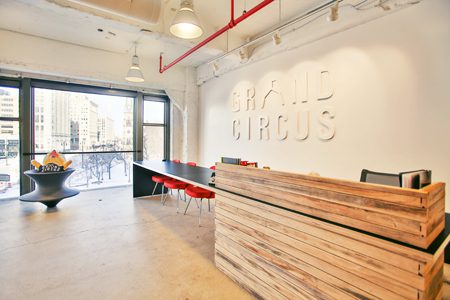 Grand Circus
Detroit
www.grandcircus.co
Grand Circus believes everyone should have access to a tech career. With campuses in Detroit and Grand Rapids, Grand Circus has trained more than 650 software developers. Graduates of the company's coding boot camps work at more than 100 companies throughout the state. Its innovative 10-week coding boot camps provide students with the technical and soft skills employers need to effectively grow their businesses.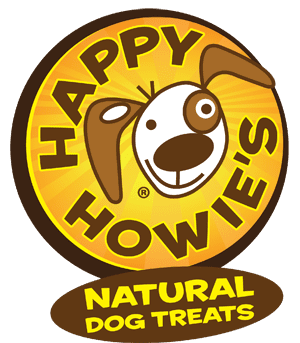 Happy Howie's Inc.
Detroit
www.happyhowies.com
Happy Howie's makes all-natural dog treats right in Detroit. The company, which now employs 21 workers, was started in 2007 with the goal to make the world's best dog treats. "We make our treats with U.S.-sourced ingredients and fresh to order," says David Collado, president. "In a world full of boring treats, we add a human spin to the treats that we make by making sausages, jerky and even burgers. All our treats are made in small batches and can take from one to four days to cook. It's charcuterie for dogs." Happy Howie's is distributing treats through unique channels to raise brand recognition, and it is also investing in the latest food processing and packaging technologies. "There are several advantages to doing business in the state," Collado said. "One benefit is the pool of talented workers willing and able to work to rebuild Michigan to its glory days. Thanks to Michigan Works! and the Pure Michigan Talent Connect, the company has found some of its best and brightest employees. The company has been so successful with these two resources that we always begin our recruiting efforts there." Michigan has also provided Happy Howie's with a network of suppliers that would prove difficult to duplicate in another state, he said. "Thanks to the diverse nature of Michigan's economy, Happy Howie's has been able to partner with suppliers for most of its raw materials and service needs," he said. "Michigan suppliers provide us with the ingredients that go into our treats, the packaging that our treats go in, and with the skilled men and women that keep our machines running."
HNI Risk Services
Grand Rapids
www.hni.com
HNI Risk Services is a risk adviser that delivers insurance, benefits and advisory strategies. "We work with ambitious leaders to break free from insurance dependency and boost performance," according to the company's website, which also indicates HNI employs 140 people, had $30 million in revenue, $325 million in insurance and health premiums, and a three-year growth rate at 28 percent.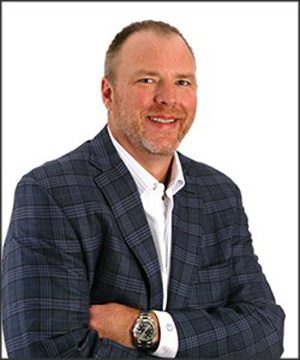 Income Property Organization
Bloomfield Hills
www.incomepo.com
Income Property Organization offers customized brokerage services that are designed to meet the specific needs of a wide range of clients — private owners as well as institutional investors — who want to buy or sell income property and multifamily communities. "Leveraging the combined decades of experience of our team members has resulted in our firm closing more deals by volume count than any of our competitors," said Greg Coulter, managing member of the 10-employee operation. "Many clients are repeat customers who have recognized the expertise and personal service that our team provides." Although growth was slowed during the Great Recession of 2009, Income Property persevered with the help of its brokers, the majority of whom have 10 years' or more experience in the commercial real estate industry. "The last two years have seen great improvement," Coulter said. October 2016 saw the largest sales volume in the organization's 18-year history. Total sales for 2016 were up 30 percent compared with 2015, a year which was record-setting. "While some geopolitical or major economic event could catapult us back into a recession in the near term, apartment owners have one thing going for them that other real estate investors don't: People will always need a place to live and many of them want to live in Michigan, where new opportunities are opening up daily," Coulter said. "We see future growth to be sustained as well as increased market share. Demand for apartment communities in the area is as strong as ever. Even beyond Michigan, the trend in growth is strong, with the number of transactions and the average price per unit having broken records year over year."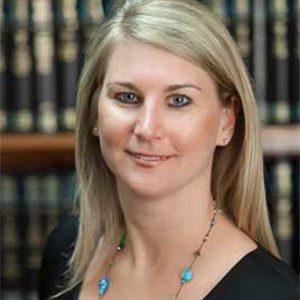 Integrated Financial Group
Sterling Heights
www.integratedfg.com
One of the biggest advantages of doing business in Michigan for a financial firm like Integrated Financial Group is direct access to auto industry employees and all the other workers in affiliated companies that feed off it, said Integrated Financial Group CEO Brooke Acre. "We also have major medical facilities that employ large amounts of individuals," said Acre. "Detroit is a large market that is seeing a huge push in the tech business, which is driving new wealth and earning potential for the city and its surrounding economies." The 18-employee firm's location near the Canadian border also provides opportunity. "International clients that are working with businesses in Michigan can really stimulate a company's bottom line by offering a new line of revenue," Acre said. Integrated Financial Group consists of certified public accountants and certified financial planners and other professionals who strive to provide sound financial planning services to individuals and small to mid sized businesses. "Our goal is to deliver comprehensive financial planning, accounting, tax preparation and many other products and services with a high level of character and professionalism in order to help clients achieve their long-term goals," Acre said. IFG takes a different approach to financials than most firms, Acre said. "It was clear that families and businesses were retaining lawyers, CPAs, investment advisers, bookkeepers, payroll service providers, loan officers and often several insurance agents, but none who knew what the others were doing on a consistent basis," Acre said. "As such, we have built a full-service financial firm that can offer products and services we trust. This allows us to offer our clients truly comprehensive and appropriate professional financial advice all under one roof — offering four convenient Michigan offices located in Sterling Heights, Farmington Hills, St. Clair and Algonac."
jācapps
Bingham Farms
www.jacapps.com
jācapps is a strategic digital company focused on building native mobile applications and creating mobile solutions. "We began developing mobile apps in November 2008 and have since become one of the leading mobile app companies, developing more than 1,000 apps attributed to our company," said Paul Jacobs, president. "While we cater to many different industries, the main ones we serve are the radio/media industry, travel industry, health care industry and construction industry." The company, which employs 21 people, developed a mobile app platform that helps streamline the app-building process and has expanded its focus beyond smartphone apps to include devices like Amazon Echo, connected cars, and smart TVs. "We noticed many companies in the construction industry needed a more efficient way to communicate available inventory to their customers," Jacobs said. "They were also unable to effectively communicate extended hours and changes to their broad customer base. We responded by developing an app that helps facilitate instant communication with customers and also streamlines quote, quality control and order requests." One of the advantages of doing business in Michigan is that it's a truly native state, he said. "Michiganders prefer doing business with other Michiganders," Jacobs said. "Also, economic conditions are such that it is much more cost-efficient operating a tech company in Michigan as opposed to on the East or West coasts. The Michigan community has all of the supporting elements for existing companies to expand, and new companies to locate here."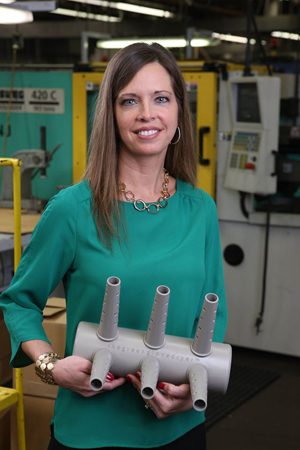 KMS Designs
Portage
www.thegreenglovedryer.com
KMS Designs, manufacturer of Thegreenglovedryer, is an award-winning company with an innovation that is changing the energy industry by offer a simple drying solution. Thegreenglovedryer utilizes the heat/air (energy) already in use in a home or school to dry gloves, mittens, hats, shoes, boots and more, drying from the inside out. KMS Designs supplies Thegreenglovedryer to more than 500 retail stores nationwide and Canada, as well as through e-commerce and schools throughout Michigan. KMS Designs launched its second product this past year, Thegreenglovedryer for the Wall, which inventor Karen Smoots describes as the first and only glove, mitten, shoe and wet accessory dryer to clip on a wall vent to reuse energy. Also in 2016, KMS Designs began working with Consumers Energy to offer Thegreenglovedryer to classrooms throughout Michigan so students could have dry gloves and mittens after recess. Consumers Energy plans to place 150 more classroom packs in Michigan schools next winter. This is on top of similar cooperation with the Wayne, Oakland and Macomb counties Green Schools programs. KMS Designs is also advancing in implementing antimicrobial inhibition into the manufacturing process in 2018, which will inhibit 99 percent of bacteria growth when in use. But e-commerce was the company's biggest grower in 2016. "Our Amazon business grew over 40 percent and continues to increase each season," Smoots said. "We were able to keep up with all manufacturing and distribution through our manufacturing here in Michigan. Securing growth for the 2017 season, KMS Designs recently changed to newer, more technologically advanced manufacturing facilities, still in Michigan and still local to Kalamazoo County, to further allow the company to grow and remain at a make/ship/pack facility." KMS Designs recently secured new growth for the 2017 season with Ace Hardware and Camping World, Smoots added.

Managed Medical Review Organization Inc.
Novi
www.mmroinc.com
Managed Medical Review Organization Inc. (MMRO) is a national provider of disability management services, providing unique and customized disability claim review programs exclusively to public pension plans and other governmental agencies. "By exclusively servicing public pension systems, MMRO has developed operational processes within a customized technological platform that allows for the required agility to support the differing standards and statutory requirements of each unique public pension system," said Joseph Schimizzi, president and CEO of the 37-employee operation, adding that MMRO's clients primarily consist of federal, state, county and municipal public pension plans. "Since MMRO's inception, we have changed the mindset of public pension administrators being forced to analyze alternative ways to adjudicate disability retirement claims," Schimizzi said. "MMRO utilizes industry best practices, exhaustive medical resources and cutting-edge technology, bringing value and credibility to public pension systems, resulting in accuracy and benefit cost savings never seen in the public pension market. As a result, it is estimated that MMRO has saved our public pension clients more than $40 million in benefit and administrative costs per year." MMRO has gained market share in the last 24 months and now services over 75 public pension systems of various sizes and scope. The business climate in Michigan is at its best since MMRO's inception a decade ago, Schimizzi said. "MMRO's largest advantage to doing business in Michigan is the currently favorable business climate and opportunity for recruiting from a talented labor pool," he said.
MCS Multimedia
Southfield
www.mcsmultimedia.com
MCS Multimedia is the legacy family company of Mays Printing, serving the community for over 70 years and founded by J. Caulton Mays, the late grandfather of current CEO Elizabeth Mays. It is a full-service media firm that specializes in image overview and branding, the company's website states.
Nichols Heating and Cooling
Waterford
www.nicholsheating.com
Nichols Heating and Cooling has been serving northern Oakland County since 1976. Among its service areas are geothermal, heating, cooling, generators, thermostats and controls, fans and evaporator coils, and boilers.
Peak Performance Physical Therapy
Lansing
peakperformanceompt.com
The goal at Peak Performance Physical Therapy is to provide an advanced integrated approach to minimize or eliminate patients' pain, to restore mobility, strength, flexibility and balance, and to maximize function for activities of daily living, work and recreation. "We feel educating our patients so they are allowed to take charge of their own health is an important focus as we develop our customized treatment programs," the company's website states.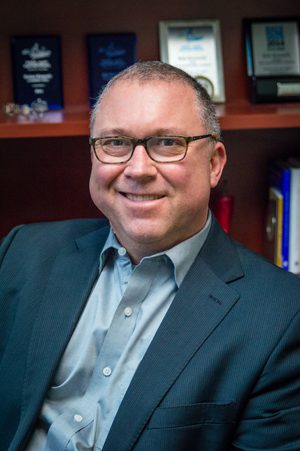 Relapath
Troy
www.relapath.com
Relapath is an information technology consulting firm that helps clients align technology solutions with the strategic direction of their business. With 50 Michigan employees, it provides information technology managed services, program management, enterprise custom application development, mobile and connected vehicle solutions. Primarily servicing Fortune 1000 clients located throughout Michigan and Ohio, it also has satellite locations in Florida and Texas. "We focus on only hiring the top talent to serve our customer base," said Robert Kennedy, president. "While many firms exist that will strive to meet every customer need, our goal is to identify those very difficult technology obstacles our customers face and work with them to solve those challenges with some of the best technologists in the industry." The company has experienced better than tenfold growth in the past year. "We held to our principle that we would only focus on those customer needs that required top talent, keeping our reputation intact, and were able to hire approximately 50 very experienced technology professionals to meet the demand," Kennedy said. Many startups in Michigan are doing interesting things, and while Kennedy says that's exciting, it's also straining the pool of available technology resources in the job market. "We need to be able to draw more people to Michigan," he said.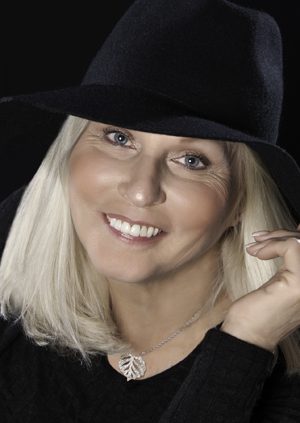 Skinnytees
Birmingham
www.skinnytees.com
Skinnytees has created what President Linda Schlesinger-Wagner describes as a line of seamless camisoles and tanks for the fun, flirty and fabulous woman. Started in 2009 as an effort to save a home in the housing crisis, the now nine-employee operation has gone on to partner with QVC, "Good Morning America" and "The View" to bring its product to customers. "With a large internet customer base and selling to thousands of women's boutiques, our little dream became a reality," Schlesinger-Wagner said. "We believe that teamwork makes the dream work. Our staff loves what we do. Retail sales online and networking our goods have been the driving force to keep it all going. We always remember to stop and help others along our path and have been partners in giving to many local organizations." Skinnytees' largest recent growth opportunity was being selected to take part in the Goldman Sachs 10,000 Small Businesses program. "Every moment of class was soaked in and we have begun several new growth opportunities," Schlesinger-Wagner said. The company is planning new product introductions, including an underwear line and leggings called "Detroit Has Legs," featuring photo images of great icons of the history of Detroit. "A percentage of the sales will be going back to the very city where we were born — Detroit," Schlesinger-Wagner said. "Michigan is our home team. Without the first stores we sold that believed in us, we would never have grown as we have. We started our business at the height of hard times in Michigan and just kept on hustling and selling — showing that Detroit gets behind local businesses in every way."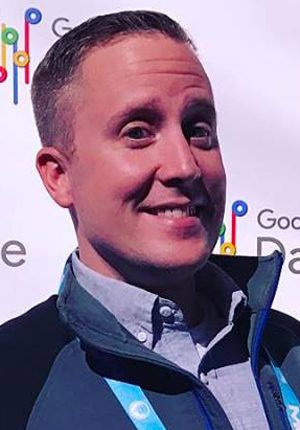 SS Digital Media
Troy
www.ssdigitalmedia.com
SS Digital Media is a full-service marketing agency that helps its clients grow their business on the web. "Our clients are those who are serious about online marketing and believe that the web is their ideal marketplace," said Nick Skislak, founder and managing partner. "Our clients need to generate leads online and communicate with those prospects through channels that will elicit a successful response." SS Digital Media, which employs 14 people, is constantly looking for ways to improve its systems and processes to give clients the best communications products and services. "For this reason, Google has chosen SS Digital Media to be a Certified Partner, allowing us to obtain insider knowledge, which helps us design the ultimate campaign strategies, ensuring the very best results possible," Skislak said. To better serve the internal needs of clients, the company developed a proprietary system to more thoroughly measure campaign metrics. The system dives deep into the campaign's specific outlets and tells which individual tactics and channels are reaching the desired target audiences, how they are being received and which are garnering the best response. The company's best opportunity for growth over the past year came from an existing client. "As a result of our diligent dedication to their growth, they have exceeded their goals and have embarked upon an expansion plan that allows us, as their trusted communications partner, to continue to support that growth with innovative communications strategies," Skislak said. The business climate in Michigan is ripe for innovative thinking, he said. "SS Digital Media was founded in the same year as the recession hit, and our principles are mirrored in that scrappy attitude that won't allow for missteps," Skislak said. "It has to be right the first time, because budgets are tight and there's no tolerance for a 'redo.'"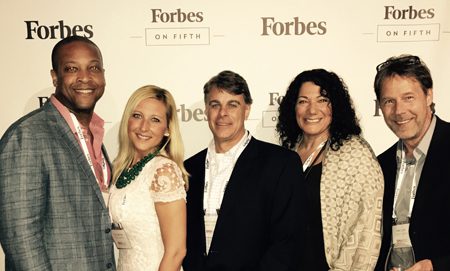 Tylar & Company
Detroit
tylar.co
Tylar & Company is a diverse, 18-person-strong group of Detroit-based digital marketing designers, copywriters, developers, social media and search professionals. "We start with a vision," explained Tylar Masters, president. "We add creativity, long hours, high fives and coffee. We love the art of creation, and even more, we love presenting ideas, concepts and solutions to our clients. Whether it's web design, digital functionality, marketing strategies or creative direction, we move with valiant innovation." The company continues to position itself as "Detroit built," which proved successful. "I personally travel anywhere and everywhere possible to ensure we are branding our agency and the thought leaders of the industry," Masters said. "This proves to work very well, being that 'girl from Detroit' with the creative digital marketing agency that just won't stop. We're bringing dollars into Michigan from other states and countries, instead of solely from within the state." The company's reputation grew after it was chosen to receive a Business Marketing Association Global ACE Award, which is an internationally recognized award in excellence in B2B marketing. "This has created new opportunities, as we are now being categorized with many peers in the multimillion-dollar advertising space," Masters said. "Pretty awesome! We are still responding to the overwhelming nature of being an award recipient, and our immediate plans are to secure three new projects in the New York City area as well as open an NYC office location." More technology-driven entrepreneurs are starting businesses in the Detroit area, Masters observed. "Our office is located within an incubator space, and the community is more powerful than any other city I have seen," she said. "The advantage we see and experience often is the changing perspective from other major cities. I love hearing executives from out of state say things like, 'Oh, wow, Detroit, yeah, I hear lots of great things blossoming there!' It's refreshing, and I feel like I am a big part of this vibrant change."