The Michigan Chapter of The Leukemia & Lymphoma Society recently announced Olivia Jackson, Senior Director at Accenture, as the Corporate Walk Chair of its 2021 Light the Night event, an annual fundraising benefit held each fall to find cures and provide access to treatments for blood cancer patients.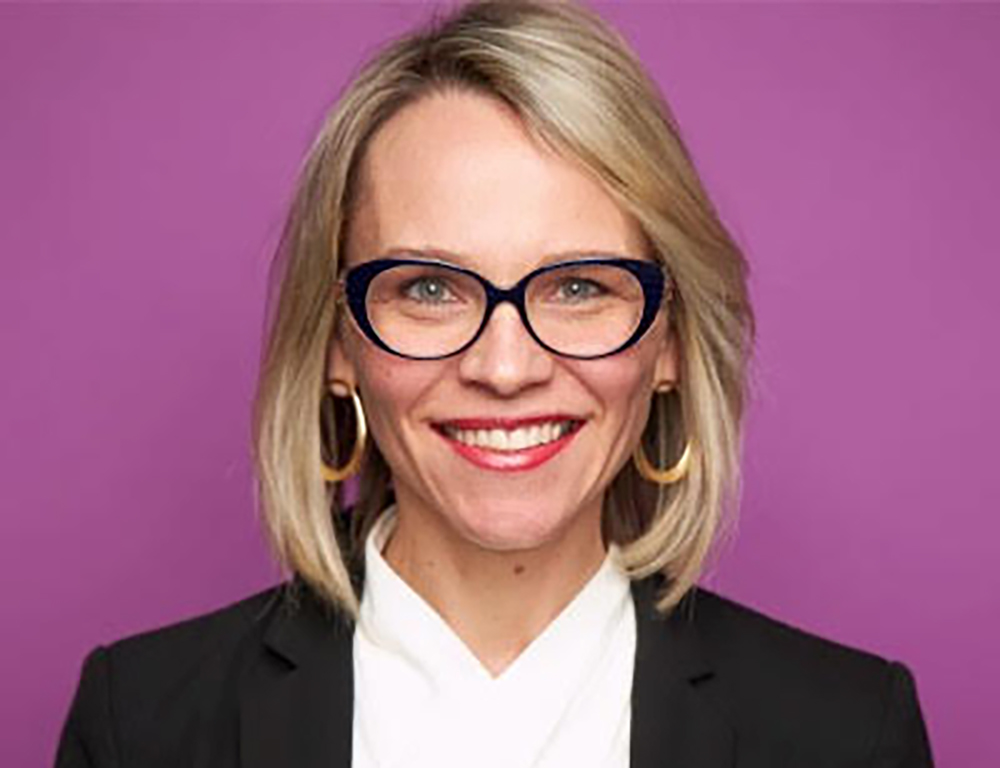 Jackson was one of the top fundraisers for Light The Night's 2020 Executive Challenge. As the Corporate Walk Chair, she will lead the effort in accelerating corporate support and driving revenue growth for Light the Night to support LLS's ultimate goal of creating a world without blood cancers.
Light the Night is an annual fundraising benefit for the Leukemia & Lymphoma Society in which friends, family and co-workers come together to form fundraising walk teams in advance of the event to support LLS's mission. The fundraising campaign culminates in inspirational and memorable evening walks where participants across Michigan, and over 100 additional communities in North America, join together carrying illuminated lanterns (white for cancer survivors, red for supporters, and gold in memory of loved ones lost to cancer) to take steps to end cancer.
"I am honored to serve as the Corporate Walk Chair and look forward to encouraging local businesses and corporations to join me in taking steps to end cancer by participating in Light the Night," said Olivia Jackson, Senior Director at Accenture and 2021 Light The Night Corporate Walk Chair. "I am so proud to be part of what LLS is doing to fight blood cancer."
Like many 2020 events, the Leukemia & Lymphoma Society opted to hold its 2020 Light The Night event virtually, for the safety of everyone involved amid the pandemic. This year, outdoor walks are tentatively scheduled in Detroit on Sept. 30, 2021 and in Grand Rapids on Oct. 9, 2021.
"When a loved one hears the words 'you have cancer,' it is one of the darkest moments in your life," said Chad Creekmore, LLS Executive Director. "At Light the Night, it is our aim to bring light to the darkness of cancer through research and cures, and reinforce the urgent need to raise awareness. LLS is a global leader in the fight against cancer, and we won't stop until we achieve a world without blood cancer."
LLS was founded by a family for families, at a time when a diagnosis of leukemia was nearly 100% fatal. Now, with the development of new treatments for childhood leukemia, and groundbreaking advancements in precision medicine and immunotherapy, LLS has had a colossal impact on advancing cures and changing the way cancer is treated and patients are cared for.
Through its efforts, LLS has invested nearly $1.3 billion in cutting-edge research to advance therapies. Thanks to research, survival rates for patients with many blood cancers have doubled, tripled and even quadrupled since the early 1960s. Yet, despite these advances, about one third of patients with blood cancer still do not survive even five years after their diagnosis.