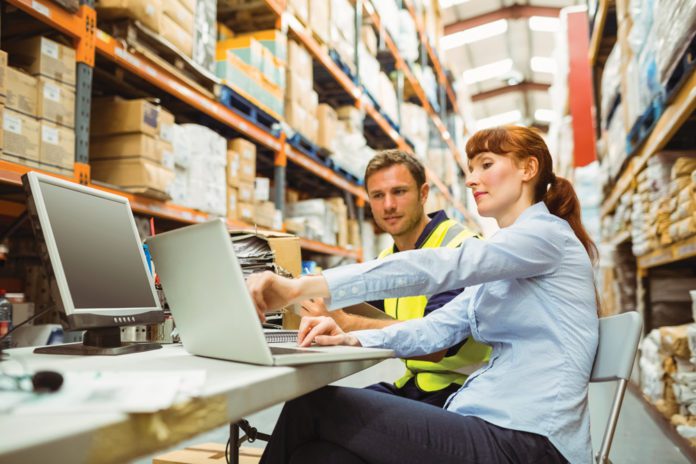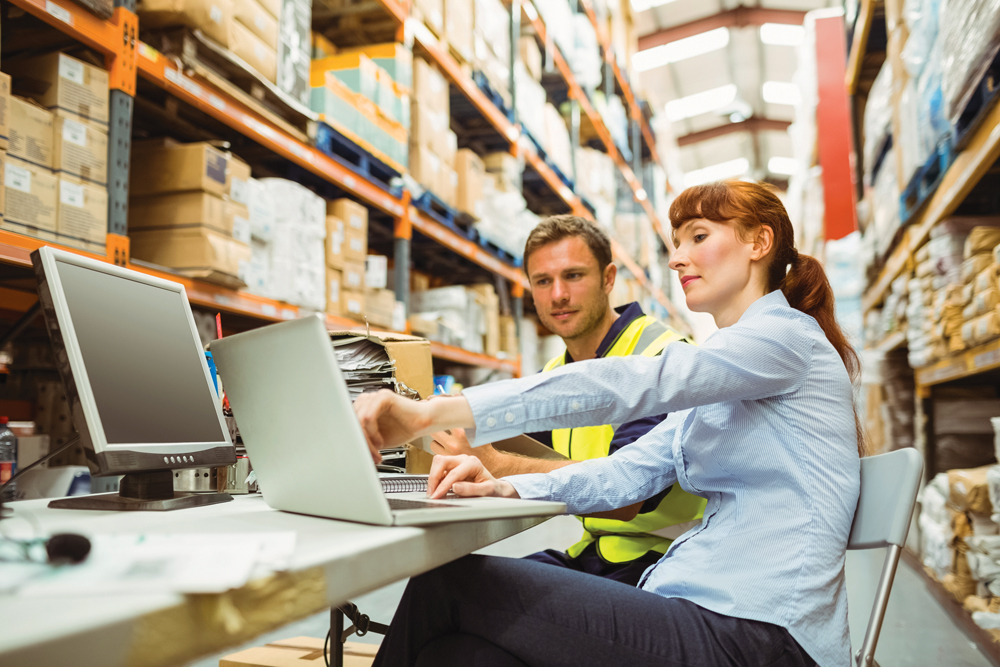 Much ballyhooed game-changers — right-to-work and raising the minimum wage — both intended to radically reshape the employment landscape in Michigan, have led to tremors rather than quakes.
They've been eclipsed, at least in the short-term, by a sudden mountain of unfilled jobs and a dearth of qualified candidates to fill them, largely the result of a robust economy and an exceptionally low unemployment rate.
An added variable to the paradox of a tightening labor market is the burgeoning trend of automation.
Peerless Steel's David Wolff is not ready to turn to robots. At least not yet.
He just wants workers — humans for now — who are dependable, and willing to start at $13.60 an hour, with full benefits, overtime and bonuses.
But he can't find them.
"What will happen is you will find somebody and in week six they don't feel like coming in on time or they want to take a day off and nobody wants to work," says Wolff, who is vice president of operations for the 160-employee steel company with locations in Troy, Grandville, and Saginaw. "The best people are already employed, so you have to compete for their talent, which means you have to raise the wages and get much more aggressive.
"We're seeing wage inflation that we haven't seen in years. The competitive pressures are worse than they've ever been."
The spike in wages the steel boss speaks of exceeds the 40-cent increase in the Michigan hourly minimum wage from $8.40 to $8.90 that took effect this year. Another bump — 35 cents to $9.25 — is planned in January.
A national unemployment rate of 4.4 percent and 3.7 percent in Michigan has likely done more to fuel the surge than the state-mandated minimum pay bump.
The soaring pay grade even stuns a 17-year human resources veteran in West Michigan.
"It's just kind of crazy where nine ($9 an hour) in manufacturing was competitive and getting people just a handful of years ago … Now we're hearing $12, $13 (an hour) is the minimum. 'Don't bring any clients that are not ($12 or $13),'" says Shannon Burkel, executive vice-president of staffing solutions for Grand Rapids-based Axios. "So that makes me happy, but it's kind of shocking because I look back at how quick wages went up."
While the tendency is to look skyward, a crater may be forming on the surface, one that looks like an available talent pool that doesn't have the skills to fill all the job openings that exist.
Those positions require reading, writing, locating information, technical aptitude and sophisticated use of computers, which are skills that those trying to fill jobs find lacking among applicants.
"For us, if I'm being honest, we have a lot of positions we can't fill," says Burkel, whose firm serves the west side of the state and provides staffing for Van Andel Arena and Fifth Third Ballpark, where the West Michigan Whitecaps play.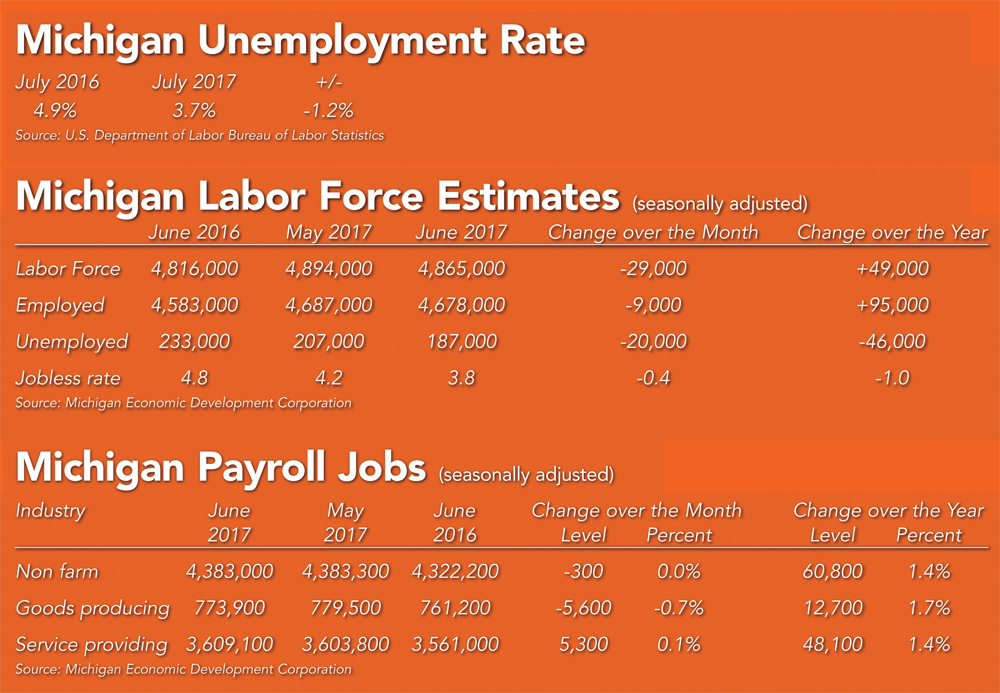 What Burkel is seeing all too often is a mismatch between the job requirements and applicants in the marketplace.
"We have positions … great positions, (with) good wages, good culture … and it's just a mismatch. We have people who are coming in with entry-level skills and that's not the demand I am seeing from our market."
It's one of the biggest problems facing staffing firms and employers, says Burkel.
"The people who are available and the skill sets they hold don't match the supply of what businesses need. The demand is for a much higher level skill set," she added.
But wages and skills only reflect part of the issue. Another missing piece is keeping those for whom Axios finds employment staying at the job they find.
And hurdles such as daycare and transportation can sometimes conspire against employee reliability, according to Burkel.
Last year, 3,800 people were hired into full-time positions through Axios HR services or staffing firms. The Grand Rapids company issued 14,000 W-2 forms in 2016.
Correspondingly, with a tight labor market, firms like Axios have also stepped up their recruiting game.
Temporary-to-hire terms have shrunk from six to three months, and in some instances, gone straight to "you've got the job."
"What we're seeing now is, 'You find me a good person, I will hire them direct. I will just pay a fee.' Which is good for everyone, really," says Burkel. "If you found the right person and it's a good match and you don't want to lose them to your competitor down the road, everybody wins."
The state-enacted minimum wage hike from the federally mandated $7.25 to $8.15 in September 2014 may have unwittingly unleashed a torrent of resumes.
As lower-skilled wage earners saw their pay increase, those above them remained the same.
Those discrepancies created challenges for managers, said Chris Trebilcock, a Miller Canfield attorney who is co-leader of the Detroit firm's employment and labor group.
"In some cases, your non-exempt hourly employees, when you factor in overtime, will sometimes make more than someone who is considered an administratively exempt or a professionally exempt employee, who is being paid on a salary basis," Trebilcock said.
"Again, companies that have the contraction in hourly wage and salary level remaining stagnant are faced with some serious organizational questions about how they manage their workforce and what effect does that have on their employee relations."
Burkel saw it as a consultant. Businesses were hemorrhaging employees in mid-level positions.
"Companies were starting to see turnover in that middle and were saying, 'What's going on?'" she says. "You go in and say, 'You have a wage problem. You haven't touched those people's wages in four years. I get it because you were making investments in other areas.'
"Businesses are now just sorting through that and saying 'I need to make another investment and adjust that group of people.'"
Company accountants are handling it as a stop-gap measure, but the larger issue is still being grappled with at the federal level.
A federal judge in Texas blocked a provision to the Fair Labor Standards Act, which would have paid time-and-a-half to previously exempt white-collar employees if they worked more than 40 hours a week and made less than $47,476 a year. The Labor Department is appealing.
More than 4 million workers would have seen a pay increase starting in January under the move, which was initiated under the Obama administration.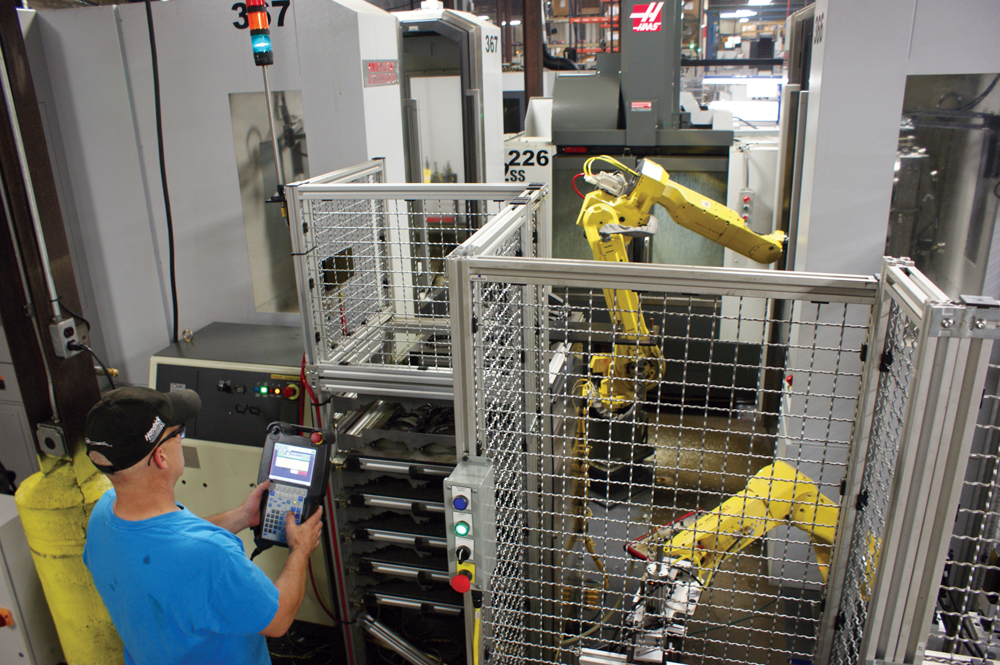 The Trump administration's Labor Department may not be ignoring the issue, but is reportedly looking at a lower salary threshold for white-collar workers.
The department has asked for input through a formal Request for Information, said Maria Fracassa Dwyer, an attorney with Detroit-based Clark Hill.
"(It) is an optional step sometimes used by government agencies when drafting rules in order to obtain public input on whether a new rule or changes to an existing rule are warranted," says Dwyer, who represents clients in the food, beverage and hospitality industry.
"In this instance, the (request for information) begins a new rulemaking process regarding overtime and the salary threshold. Specifically, the (Labor Department) is seeking comment on 11 issues that will help the department decide whether and what it should establish as the salary level for the white-collar exemptions, which was a big topic for employers last fall.
"We have encouraged our client employers to provide comments to the DOL," said Dwyer.
The shift in administrations couldn't be starker when it comes to employment issues, suggesting that President Trump will let market forces dictate employment trends.
As the person who oversaw the Labor Department's Wage and Hour Division under President Obama, David Weil, author of "The Fissured Workplace," subscribed to a belief that an over-reliance on a contingency workforce held down wages and led to other negative effects on the economy. His office regulated accordingly.
The post remains vacant under President Trump, who appears to be taking a hands-off approach on labor matters.
"You have a new administration in and they are trying to be more business-friendly, and so what you've got now is they are sort of pulling back and saying, 'The statute is still the same, but how we're going to enforce it is we're going to be less stringent," said Kurt Graham, an attorney with Grand Rapids-based Mika Meyers PLC who specializes in advising private and public sector employers.
"For right now, the pendulum has sort of swung back towards a pro-business approach," says Graham. "(It) will probably stay like that for the next two or three years, until there's another election and there is possible political change if it gets to that point."
For that reason, Graham believes companies are going to be more "emboldened" when it comes to using contractors — eschewing paying workers' FICA, health insurance, and other ancillaries that come with full-time employment — when possible.
Four years in, though, the state's right-to-work legislation hasn't been wielded as kryptonite.
"This isn't 1990; things have changed," Peerless Steel's Wolff said. "I don't think unions have the impact they did back then."
Observers debate the 2013 law's overall impact on economic growth while the Mackinac Center for Public Policy, a free-market think tank, and the Michigan Education Association, the state's largest teacher's union, have been locked in court battles over the statute's implementation.
Some low-wage earners in union shops are opting out of paying dues in exchange for an instant raise, Graham said. Bargaining units are also rigorously following up grievances and contract enforcement to earn members' trust and dues, he added.
A two-tiered system doesn't foster teamwork, Miller Canfield's Trebilcock said.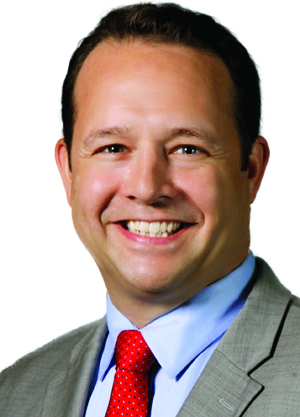 "Unionized employees … know (those) who didn't opt into the union and there are different feelings on the floor and in the work environment based on that," he said. "While it may not result in unlawful activity under the various statutes, it certainly doesn't make managing your workforce any easier. Resentment builds up."
Studies show elections to form unions are down by nearly 25 percent in some right-to-work states, including Michigan. That might be a misnomer, as organizers have taken a granular approach, Clark Hill's Dwyer said.
"One of the reasons for this is because the unions are using the micro units to organize," she said "This means, instead of organizing an entire plant, for example, the unions will only organize one classification of employees (like custodians). This allows the unions to get into the facilities and start working the employees from the inside.
"This could have long-term effects, which are not yet shown."
Matt Tyler, CEO and president of Vickers Engineering, is organizing labor of a mechanical variety. He's plunged his west Michigan company into robotics.
He says that automation is not a job killer.
"Look at any other industry that's ever evolved," said Tyler, whose two plants in New Troy provide precision machining services to automotive, agricultural, military, gas and oil industries. "That's like saying software was bad for the economy because it replaced data entry typists. It's nonsense."
Tyler maintains automation has made the U.S. globally competitive, adding that in a global economy, low-cost countries' commodity "to compete with is labor. This completely mitigates that."
Vickers used robotic machinery 10 years ago to move a piece of heavy equipment. Since then, the company has completely transformed its philosophy.
The firm has 180 employees, which is about 10 more than in 2007 when it first embarked on automation. Staff is better trained. The more telling statistic is average salary: In 2007, it was $32,000. Today, it is $63,500.
"So instead of creating 10 jobs, we created three jobs, but the jobs have double the payroll than those other jobs did and other companies along our supply chain effectively added jobs because work stayed here in the United States, as opposed to going somewhere else," said Tyler, who has partnered with Lake Michigan College to provide training.
"It's having the reverse effect. There are jobs being created every day that didn't exist 10 years ago, because we didn't have automation, and these are high paying jobs."
Peerless Steel's Wolff sees automation as an answer to his labor shortfall, but R2-D2 hasn't shown up at his door with a job application yet.
He needs dependable workers now and says he's on the constant lookout for ways to automate.
"We would prefer to employ people, but when there is a talent shortage, you've got to find a way to automate."