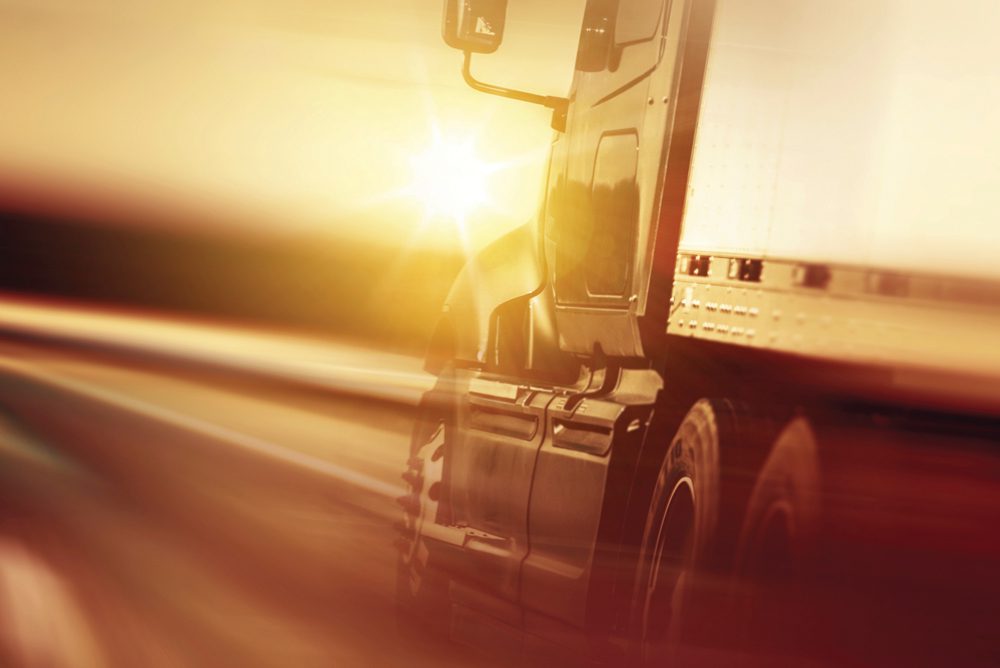 It would be hard to argue that there is a bigger problem in the workplace, in society, or in interpersonal relationships than communication. Do it well and everything runs smoothly. Muck it up and we're all in trouble.
With that in mind, it's no wonder that a mobile app devoted to linking all parties in the trucking and transit industry so everyone is on the same page may not be rocket science, but it was certainly revolutionary. That's what people have to say about Badger, a freight tracking app and accompanying online system that connects the trucking industry with manufacturers and receivers, giving third-party logistics providers, and their customers, the information they need to track deliveries and shipments from start to finish.
"What we did wasn't rocket science," says Dan Ward, co-founder of Detroit Labs, which along with BMK Solutions and iWerk, all Detroit-based, were part of the development team doing the work for Badger, which is based in Troy, Mich. "We didn't completely innovate some brand new thing. We took a process that currently exists that is a bit painful and cumbersome, and we used mobile to aid in that process and make it easier."
The idea itself is credited to Parker Stallard, founder and CEO of Badger (www.badgersolution.com). Says Ward, "It takes guts to build a company and invest early on and hope people will use it and find value in it. That's what Badger did."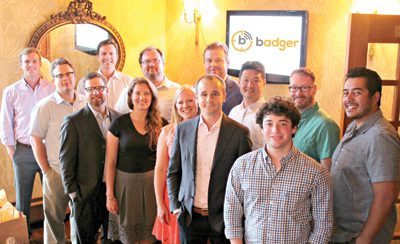 Close to Home
Stallard wasn't new to the logistics industry when he decided to create Badger. In fact, the North Carolina native grew up in a home where logistics was the business of the day. His father, Cecil Stallard, founded TPS Logistics in the early 1990s, and he interned there his first summer in college at the University of South Carolina.
"I idolized my father," Stallard recalls. His older brother, Brandon, who is 15 years his senior, runs TPS now, while Stallard never wanted to go into the family business. "I was fascinated with politics and the law. I had every intent to follow a political career path. One summer, I needed a job, and an internship at C.H. Robinson came up."
Stallard is referring to the largest truckload broker in the country, a firm that provides freight transportation and logistics, outsource solutions and information services to more than 46,000 customers around the world. The company provides access to more than 66,000 transportation providers globally.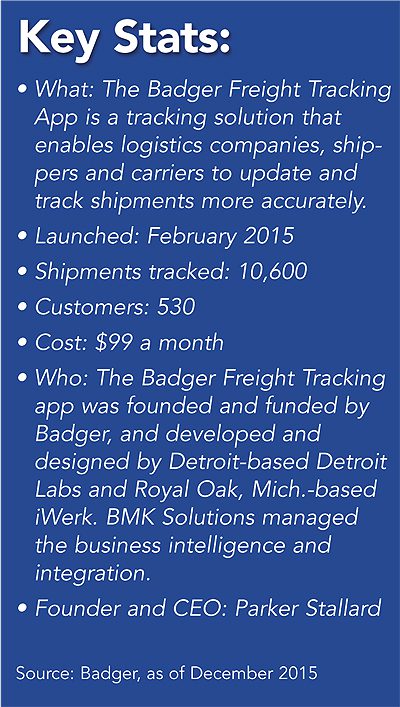 Stallard was poised to take a job there once he finished school but then TPS called and needed someone on-site in North Carolina and he "felt like it was the right thing to do."
The summer job in the trenches at C.H. Robinson, and the post-graduation position at TPS, led Stallard to form the idea for Badger.
"All day, every day, we were calling truck drivers, getting location updates, giving information back to our clients, to the point where I literally gave myself carpal tunnel syndrome from answering both phones with both hands 100 times a day," Stallard recalls. "When you have that personal involvement in 200 calls a day, something in your mind says, 'Something can be improved in this process.'"
It helps that he came from an entrepreneurial family. Some people might think the market needs a solution but fail to act on it. For Stallard, it was almost in his blood to take the leap.
How it works
It's not like the logistics industry couldn't track shipments before Badger came along.
It was just that the largest players in the industry had budgets that could afford systems and applications to do so, while smaller entities didn't have that luxury. True-time tracking was an expensive proposition, Stallard says, and he wanted to level the playing field so everyone could get on the same page.
"The overhead associated with tracking each truck is convoluted and complicated," Stallard asserts. "Certain companies out there have absolutely brilliant solutions to this problem. The difference with Badger, the founding principle, is that we wanted it to be simple, affordable and accessible to everybody that needs to track freight. It's such an easy problem to solve; it shouldn't be so unbelievably expensive."
Regardless of the size of the company, Badger users pay $99 per month for the system.
The Badger app works on a driver's smartphone, which was essential in the creation process. The solution had to be something that could work across platforms, in ways that drivers could access without creating more work for them.
Not long after phase 1 was launched, Badger had 350 carriers and 40 manufacturing clients used the app. It's now 410 total carriers/3PLs  (third party logistics) and 70 manufacturers/distributors – and counting.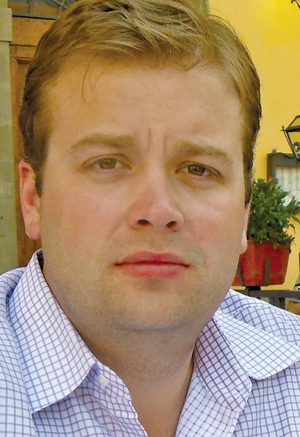 Phase 2 looked to improve the technology. Drivers download the app and can upload proof of delivery, bills of lading or damage through the phone's camera—with all information immediately available to Badger clients on the system's website. The closer a driver is to delivery, the more frequently their location updates, thanks to GPS capabilities. And finally, drivers now have the ability to enter so-called shipment variances, with an email alert going out to parties who requested status updates on the shipment.
In short, the app closes any gaps that previously existed between the moment a shipment left its place of origin and the moment it arrives at its destination.
"One of the great things about Badger is it provides live tracking to Mexico," Stallard says. "That's huge. Truck drivers no longer go into a dark hole [when they cross the border]. When I started, once freight crossed into Mexico, you hoped it got there in time. Badger gives you real-time visibility. It works globally. It's overlaid through GPS and integrated with Google Maps."
The Process of building an app
"The vision for this business was, 'There's got to be a better way of doing this,'" says Dan Ward of Detroit Labs.
He turns away prospective clients all the time who say they want to build an app because that seems like the thing to do – but it may not always make sense for a particular business or industry. "If you build an app for the sake of building an app, how do you know if it's transforming your business? It's a very large expense, so you want to figure out if it was a good expense."
In this case, an app made perfect sense. Drivers can't be bothered to pick up the phone and make a call. The industry needed an easy and affordable system that worked on existing technology across the spectrum – and everyone today has a smartphone.
"Apps allow you to have a technology presence on a device you already own," Ward explains. "In the logistics world, truck drivers already have a smartphone."
Stallard devoted a lot of time and energy to the due diligence phase of app development. He wanted to get it right out of the starting gate, by finding the right developers, learning the financial aspects of mobile app building, and understanding the needs of truckers to nail the functionality.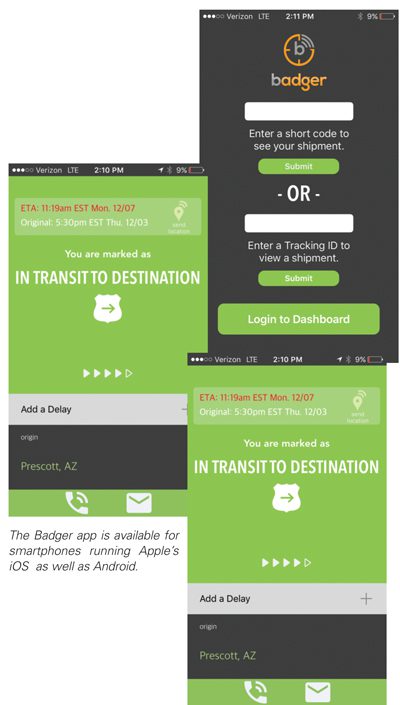 For Badger to succeed, it had to be adopted by truck drivers. When speaking with truckers about their process, Stallard learned that it had to be simple and not necessary to use while driving, and the drivers did not want an app that tracked them when they were off-duty.
"We tried to create a concept that allowed this type of communication to be easier, to happen naturally, and also to be proactive," Ward says. "That was a big goal of Parker's. You [shouldn't have to] constantly badger somebody for information."
All of that research and reflection led to four key points for his creation: solid coding, problem-solving, great user experience and easily identifiable and fixable problems.
Detroit Labs came on to build the mobile app. Another part of the team, iWerk, handles Web development and business intelligence, and DMK Solutions is on top of analytics and database management.
"When we develop an app, we want to believe in it and what it's going to do," Ward says. "The best step in creating an app is to learn what's going on in that industry."
Which they did. Then, they needed to understand the eventual audience, the pain facing them and what they consider success.
"It's an under-served industry," Ward says. "The large logistics companies have some pretty crazy strong technology when it comes to tracking the trucks, but this smaller logistics industry, it's not like companies that have 10 trucks are going to invest in a really great tracking system."
In the end, are they happy?
Arturo Colon, a truck driver and part owner of Art's Trucking in Detroit, which has eight owner/operators, is another big fan. The app allows for ease of tracking and company-wide communication without much effort.
"We tried using free WiFi Messenger that you just get at the app store, and none of it was working," Colon says. "There's a reason why it's free. For Badger, you pay a small low rate and it works fantastic. It helps the business run a lot smoother. It's really revolutionary."
Colon started using the Badger app "once we noticed we were having a hard time keeping track of our drivers. A lot of times they were not answering their phones or in a bad area and had no reception."
Even as a toddler Colon had watched his father drive a truck, yearning to grow up to be just like him. Today, they work in tandem, watching the five-year-old business grow.
"We are starting to get more accounts and be more familiar with brokers," Colon says. "We want to expand, go as far as we can. We want more trucks, more drivers, bigger accounts. We want to end up getting a big office space to park our trucks. It's the American dream."
And if they want to make it, it's a good thing they have an easy way to stay organized.