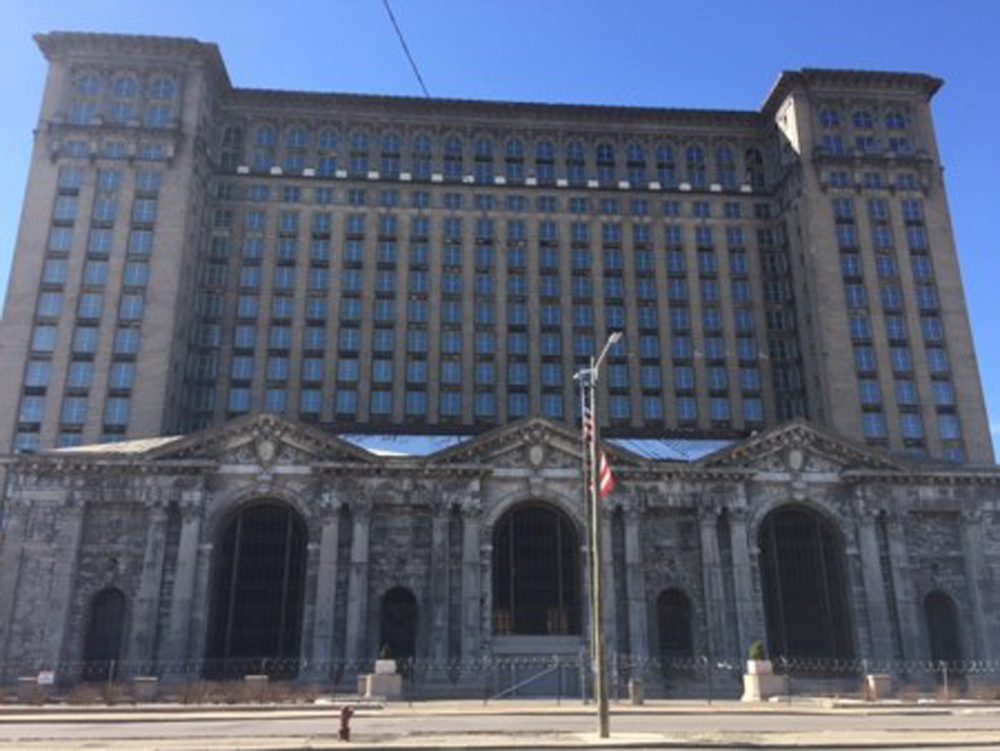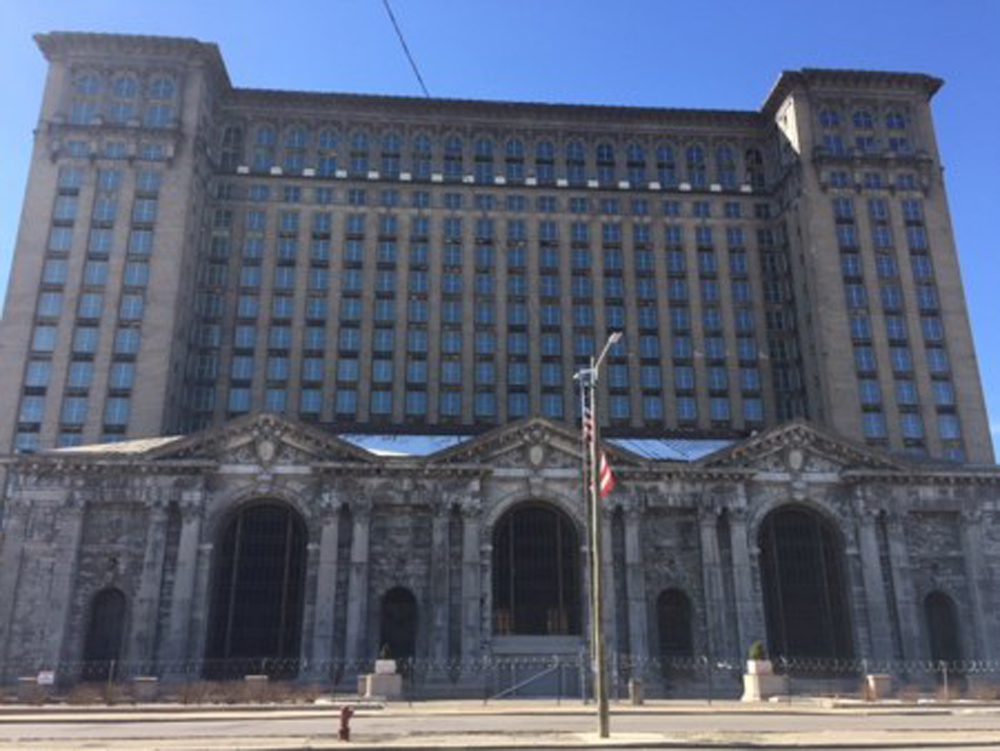 Ford Motor Company made it official Monday, confirming its purchase of the venerable Michigan Central Station, the sizable train station in Detroit's Corktown neighborhood.
The Dearborn-based automaker also said it will hold a special celebration the morning of June 19 at Michigan Central Station.
At that event, Executive Chairman Bill Ford and CEO Jim Hackett will unveil plans for the property. Officials will likely talk about next steps for developing a Corktown campus in addition to its Dearborn headquarters and facilities.
Matthew Moroun, son of Manuel "Matty," said negotiations to sell the building started last October. On Monday, he confirmed "the deal is complete. The future of the depot is assured. … The Ford Motor Company's Blue Oval will adorn the building."
The long-blighted train station has sat empty since the 1980s, but its former owners had started to fix it up in recent years to both meet city requirements and to host events. In a statement and press conference Monday, Matthew Moroun told a crowd of reporters that he is happy to see the train station go to Ford. Terms and dollar amounts were not released.
Eric Kehoe, Preservation Detroit president and a member of its board of directors, praised Ford's purchase. Kehoe joined the board in November 2016 with an interest in the connections between historic preservation and equitable community development.
"Ford's purchase and planned rehabilitation of Michigan Central Station is a preservation success story," Kehoe said Monday. "The project shows just how transformational the reuse of historic buildings can be. We look forward to working with residents and business owners during these exciting changes in Corktown."
The Moroun family acquired the station in 1992, about four years after Amtrak shuttered the facility. The building's past glory had faded, Matthew Moroun said, and had been replaced with trespassers, vandals and what some excuse as "urban explorers."
"Although my father and I believed in this building and Detroit, many others did not," Matthew Moroun said. "My father and I were quite alone, left only with a positive long-term vision no one else could see."
For example, the Moroun family removed asbestos, secured it from vandals, added a freight elevator and windows in an attempt to preserve the building. Some critics have said that the family did not do enough to maintain the structure.
Matthew Moroun told the media, "With that, I will turn my attention more fully to another development we've been working on over the river," a reference to a second bridge span to Canada that the family would like to see built.