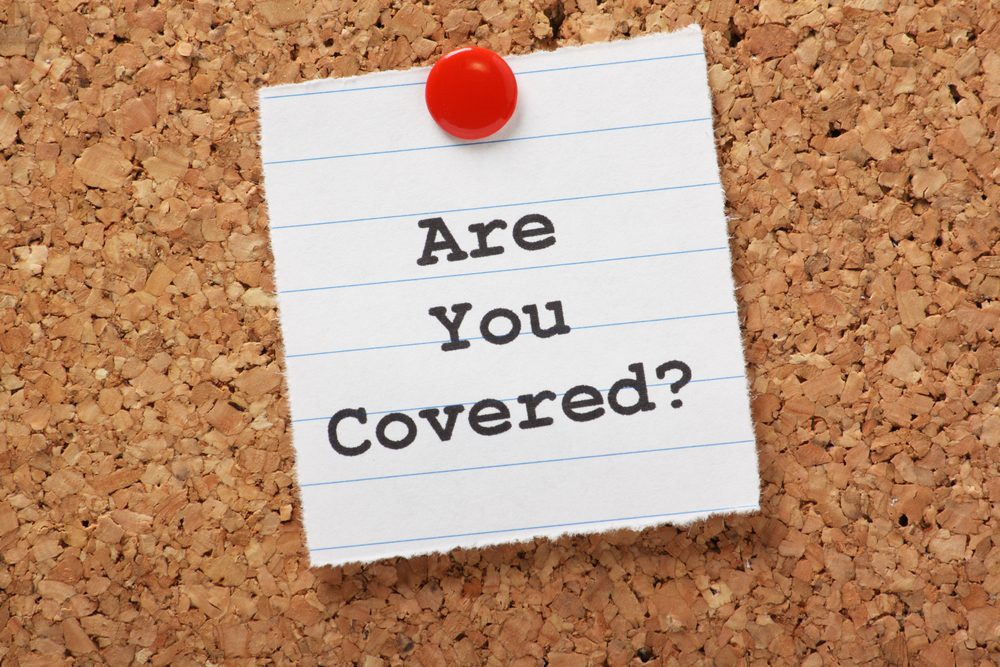 With the coronavirus slowing or stopping so many businesses from operating, some owners or officials wondered if their business-interruption insurance would cover their losses as well as expenses resulting from the pandemic.
Nationally, that answer seemed to be no. In Michigan, the answer also is pointing toward another denial, especially now that the courts have resolved one of the first cases to come before them in early July.
That July case came before Michigan Circuit Court Judge Joyce Draganchuk of Ingham County, who granted the insurer's motion for summary disposition in Gavrilides Management Company vs. Michigan Insurance Company. At issue was coverage for restaurants that were shuttered by coronavirus-related government orders. The court concluded that no coverage is owed.
"Gavrilides Management Company will get a lot of attention because it is the first decision addressing coverage for Covid-19 business interruption losses. But there are many more to come," according to Philadelphia attorney Randy Maniloff's Coverage Opinions, an electronic insurance coverage newsletter that reports and provides commentary on just-released decisions that concern numerous issues under commercial general liability and professional liability insurance policies.
And this is just the beginning – according to global risk and reinsurance specialist firm Guy Carpenter & Company, 2020 is likely to be "the most expensive loss year ever" for insurance companies, noting that there could be losses of up to $160 billion.
"Although considerable uncertainty remains over its ultimate cost, COVID-19 looks set to rank among the sector's most expensive events," the Guy Carpenter report said. "The pandemic has the potential to bring unknown loss impacts. It is also likely to be one of the slowest developing catastrophes that carriers have ever encountered."
The topic of business interruption insurance and whether coronavirus is covered is so important to business and industry leaders that the Wall Street Journal's podcast, The Journal, devoted an entire episode in July to business-interruption insurance and the war on whether insurance companies will have to pay in the case of the coronavirus pandemic.
According to the Wall Street Journal's related article, "More than half of property policies in force today specifically exclude viruses. The firms filing the lawsuits mostly hold policies without that exclusion. Their argument for getting around the physical-damage requirement is that the coronavirus sticks to surfaces and renders workplaces unsafe."
Insurance options
Jaffe partner Mark Cooper called the Gavrilides Management Company decision in Michigan's courts "a big development for sure," and he anticipates more litigation around business-interruption insurance both in the state and nationwide in the months and even years to come.
As businesses continue to open this week and leaders continue to assess the financial and operational impact of COVID-19, business owners are scouring their insurance policies to determine what is, and is not, covered. As business interruption coverage does not cover a global pandemic, litigation is sure to follow.
Cooper, who has significant experience in insurance law and litigation and has been named to the Best Lawyers in America list for the past five years, said business owners are likely to find their insurance doesn't cover pandemics like this one.
At Jaffe, Cooper is an attorney in the Litigation & Dispute Resolution, Construction & Development, and Insurance practice groups. He is also a member of Jaffe's Board of Directors and serves as the Firm's Risk Management Counsel.
Cooper specializes in commercial and general liability matters that include construction defect, development and contract issues, real estate litigation, business torts, and contract disputes, professional liability, and all aspects of insurance coverage, for both insurer and policyholders, including comprehensive opinion recommendations. He also focuses on overall client risk management consultation and has extensive experience defending general liability matters.
For attorneys such as Cooper, work doubled in the first week of the coronavirus pandemic as it hit Michigan and the rest of the country. Sizing up what would happen resulted in many 20-hour workdays because companies had so many questions and no one had ever faced something like this before, Cooper said.
Generally, 2020 could be the most expensive year on record for insurance company, who not only are facing issues around coronavirus but have their regular array of issues, including natural disasters like hurricanes and tornadoes, Cooper said. But the biggest issue by far is how the pandemic will impact insurance and whether businesses can use their insurance to cover related losses.
Knowing this, the insurance market had already tightened to some degree and were prepared when it come to this pandemic issue, Cooper said.
"What the pandemic has demonstrated to most business people is there is a humongous gap in what businesses can purchase in terms of protecting their business in a pandemic and how that coverage would protect them," Cooper said.
Classic coverage
Typically purchased as part of a company's commercial property insurance policy, business interruption insurance is intended to protect businesses against income losses sustained as a result of disruptions to their operations. "Contingent business interruption coverage similarly provides insurance for financial losses resulting from interruptions to a business's customers or suppliers, usually requiring that the underlying cause of damage to the customer or supplier be of a type covered with respect to the business's own property," according to law firm Jones Day.
Many times, commercial property insurance policies will have this kind of coverage triggered when the company or policyholder sustains what Jones Day describes as "direct physical loss of or damage to" insured property by a covered cause of loss. "In the event of a claim for coronavirus-related business interruption, certain insurance carriers may dispute whether this 'physical loss' requirement has been met," the law firm said.
Cooper said that is the rub in this unique pandemic situation in 2020 – businesses have definitely had financial losses from interruptions. However, these were not related to a physical concern or issue. A virus, like the COVID-19, is not something that a court or insurance company alike may see as a physical disruption. Hence, the company's average business interruption insurance would not help in this kind of a situation.
"Business interruption coverage … generally replaces business income that is lost as a result of a covered event when you have to shut down your company for a period of time – something like a big fire in warehouse," Cooper said.
The big analysis that insurance companies and then the courts will have to decide, Cooper said, is whether the coronavirus is the same as a fire or other kind of damage. In Michigan's overall case law, the answer is "overwhelmingly no," Cooper noted.
"You need a tangible change to the property for that definition to be met. Litigation around the country is popping up with increasing frequency challenging denial of these claims," Cooper said. While other states may more liberal in that interpretation, Michigan generally is not, he added.
There are exceptions. For example, in one well-known case, In Gregory Packaging, Inc. v. Travelers Prop. Cas. Co. of Am., the United States District Court for the District of New Jersey decided that "property can sustain physical loss or damage without experiencing structural damage." The court said the loss that occurred was due to a release of ammonia into plaintiff's facility constituted "direct physical loss of or damage" under its property insurance policy.
Still, Cooper said his firm is encouraging its clients, now and in the future, to take a hard look at their insurance policies to see if there is any kind of issues or potential within these kinds of business interruption claims.
As bigger cases and larger class suits come together – something that is likely in the months and years to come, Cooper said – businesses will have more information on how to handle their claims and insurance needs regarding these kinds of pandemics.
Until then, businesses likely should think long and hard about any kind of pandemic insurance or new kinds of coverage offerings from insurance companies, Cooper said. These may seem attractive, but insurance companies after major events like SARS or coronavirus are likely to tighten up their coverages even more, making payouts more challenging.
"The takeaway for most business leaders is don't look at business interruption as a source of replacement revenue for losses experiences in government shutdown of the pandemic," Cooper said. "Businesses will clamor for what they can buy in this type of situation, but the insurance industry won't react immediately to offer that. The real problem in providing that coverage, which is how do you calculate that loss? How do you do that analysis?"
However, that's not to say that the situation might change. A decade ago, business owners weren't sure if they should buy cyber security style coverage, Cooper said. Back then, pricing was all over the place and there was not a sure way to see how this coverage would evaluate the various risks, he said. Today, that has changed. Now, most businesses have cyber security insurance, including his own law firm.
"Something like that will happen with pandemic type coverage," Cooper said. "It may not be overnight," he added, so that should be taken into consideration.
Other kinds of insurance
In other situations, a business may find their other liabilities are covered when it comes to these coronavirus-related cases. A commercial general liability policy is different than a business interruption policy and will cover an entirely different set of issues, Cooper said.
For example, you may see an explosion of liability claims on behalf of people who say they were diagnosed with coronavirus after being on a site, claiming the location didn't take proper precautions to protect them from contracting the virus.
"The good news is those claims should be picked up by commercial general liability carrier," much like in a trip-and-fall kind of case, Cooper said.
Another consideration worth mentioning, Cooper said, is director and officer coverage – that should continue to help businesses if they have issues or concerns with shareholders in their company going forward.
"What we're seeing is a lot of talk that one area of potential liability, which should be picked up by D&O insurance if in place, is disgruntled shareholders suing for inadequately preparing for COVID-19," Cooper said. "The insurance industry broadly speaking is expecting tremendous losses in that sector, includes cost of defending these claims."