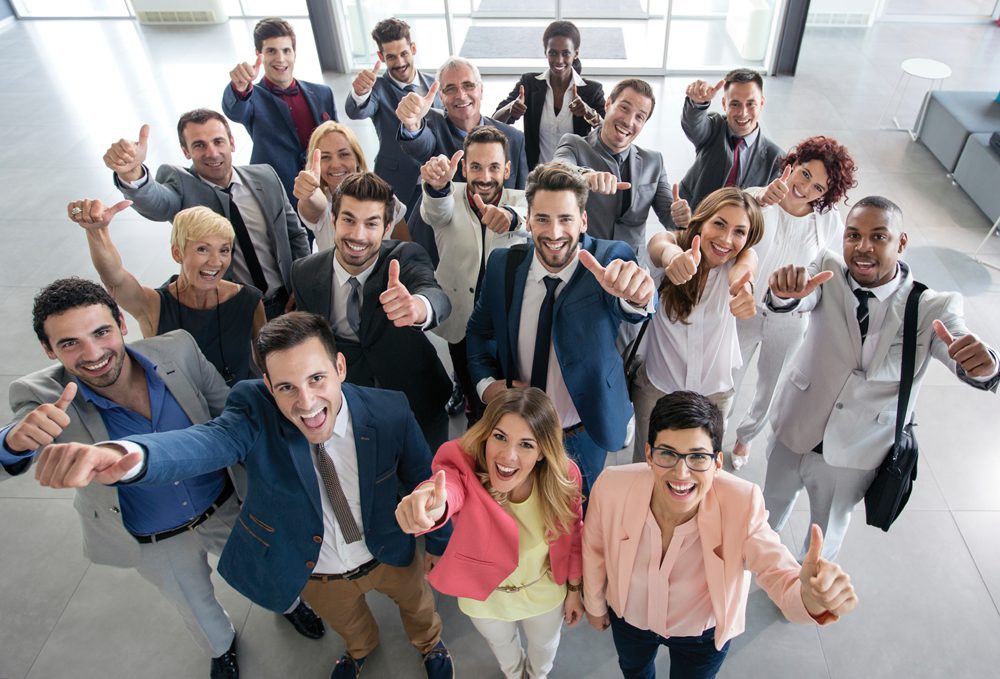 The word "culture" can be a turn-off for executives and leaders. It may conjure images of unattainable workspaces—pingpong tables, in-house boot camp classes, Google-esque warehouses filled with employees at makeshift desks. All of which may appear to symbolize a shift inward, away from the customer, and toward a business strategy that emphasizes employee happiness over productivity. However, rather than being anathema to productivity, a strong, supportive culture is the foundation for increased productivity, say experts.
Culture impacts a company's financial gains, its customer engagement, and its capacity to recruit and retain high performing workers. "Intangibles explain about 50 percent of the market value of publicly traded firms," wrote Wendy and Dave Ulrich in their book, "The Why of Work." Those intangibles include "leadership, talent, innovation, skill, and vision," as well as "employee competence, commitment, and passion or energy," wrote the Ulriches. Wendy Ulrich is a psychologist and Dave Ulrich is the Rensis Likert Professor of Business Administration at the University of Michigan's Ross School of Business. "In general, a 10 percent increase in employee sentiment leads to a 5 percent increase in client sentiment which, in turn, leads to a 2.5 percent increase in profits," said Ulrich. His research is supported by studies from Towers Watson, Gallup, and Deloitte University Press. All of which point to the same outcome: "Organizations that create a culture defined by meaningful work, deep employee engagement, job and organizational fit, and strong leadership are outperforming their peers," reported the Deloitte University Press in its Global Human Capital Trends 2015 report.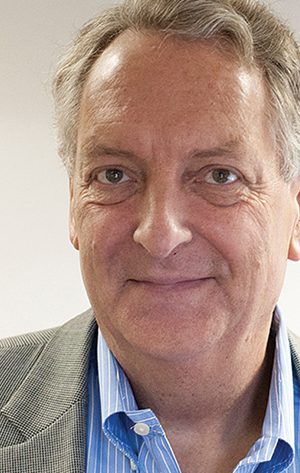 It is not only researchers and academics who understand the value of culture; leaders get it too, reported Deloitte. Yet attaining an effective company culture remains elusive for most companies. In 2015, "employee engagement and culture issues exploded onto the scene, rising to become the No. 1 challenge around the world," according to Deloitte. Illustrating this point, 48 percent of companies said they struggled to attract top talent and 35 percent struggled to hang on to top talent, reported Towers Watson in its 2013-14 Talent Management and Rewards Study.
Contrary to the results of the studies mentioned above, the winners of the 2015 Best and Brightest Companies To Work For scored exceptionally well in three areas indicative of company culture: employee engagement, teamwork, and diversity and inclusion. The employees of these companies felt appreciated for their work, felt supported by their colleagues, and the companies reported positive impact through their inclusion initiatives, said Alicia Wilson, executive director of the Best and Brightest program.
These winners have operationalized their cultures, developing them with intention, so they serve in support of the companies' overall business strategies. As a result, 83 percent of employees said if they were offered a similar position at a different company they would not take it. Eighty-seven percent of employees reported feeling appreciated for their work. This sense of appreciation is the number one reason employees feel engaged.
Engagement
At its heart, culture may be reflected in how engaged a company's employees are. Work is a significant portion of a person's life. It may be the activity an individual does more than anything else, so it makes sense that people will create meaning from their work. Generally, engagement is a measure of an employee's discretionary efforts, those times when employees go above and beyond the call of duty. Such effort happens when an employee feels "an emotional investment in the company," wrote author and entrepreneur Kevin Kruse in Forbes.com. This emotional investment is the result of "meaning-making," a term used by the Ulriches. They argue that people are "meaning-making machines who find inherent value in making sense out of life."
And that meaning can impact a company's bottom line. Those companies with high employee engagement do better throughout all aspects of their business. Higher employee engagement means "higher productivity, profitability, and customer ratings, less turnover and absenteeism, and few safety incidents," reported Gallup in its 2013 State of the American Workplace study. Yet, just as companies struggle to build strong cultures that retain top talent, they also struggle to engage the employees they have. Just 30 percent of employees were found to be engaged, reported Gallup. Fifty percent were simply not engaged, and a whopping 25 percent were actively disengaged. That 25 percent of the workforce could cost companies as much as $450 billion per year, reported Gallup.
All the more reason why meaning-making or employee engagement should not be left to chance. Meaning-making must be developed by the company's leaders and grounded in "routines and patterns driven by our deepest values," wrote the Ulriches. Looking at some of the Best and Brightest surveys, communication seems to be ground zero for developing those value-driven routines. These companies diligently communicate their vision, garner feedback from their employees, and create opportunities to share accomplishments.
On its Best and Brightest survey, ThoughtWorks, a software development company based in Chicago, stressed that a well-informed employee is a "bought-in" employee. To that end, the company focuses on communication with its staff. There are regular communications via email, blogs, conference calls, webinars, the intranet, and in-person meetings. But opportunities for communication do not end at the office doors or planned meetings. The company dedicates space and time to impromptu gatherings, including dinners and happy hours.
Much like ThoughtWorks, Blue Chip, a computer consulting firm based in Bloomfield Hills, Mich., focuses heavily on communication. On its Best and Brightest survey, it listed one of its primary goals as "constant contact with our employees internally and externally, so they have the best employment experience." It hails its employees as "our greatest asset." At Blue Chip, a white board wall is a vehicle for conveying the company's vision and values to its employees. On the board, leaders and staff post goals, strategies, and motivational statements. Leaders have open-door policies to encourage feedback from anyone within the company. In addition, the CEO and director of Human Resources host one-one-one lunches with staff, and the sales team visits employees at client sites, as well as checks-in via phone throughout the year.
Neither ThoughtWorks nor Blue Chip mentions pingpong tables on their surveys. But happy hours, a white board, open doors, and habitual yet genuine communications can be just as effective at drawing employees into a company's culture and inspiring them to expend discretionary effort.
Teamwork
Anyone who has ever worked with a bully or a slacker knows the value of cooperation and how the lack of it can suck the joy out of even the most rewarding job. When employees enjoy their colleagues, there is less turnover and greater retention, reported Melissa Herrett at Avatar, a survey research organization. In a world where, as reported by Towers Watson, 35 percent of companies have trouble retaining top talent, teamwork is not just a feel good vibe, it is a necessary business strategy.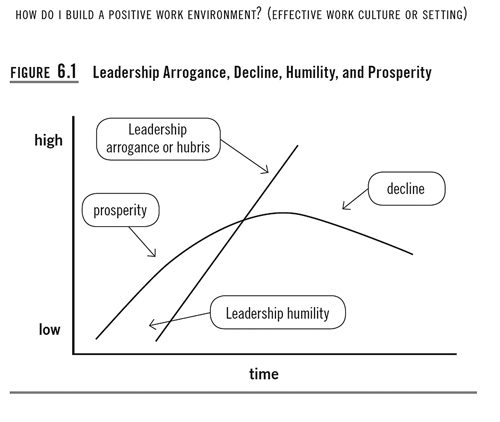 As team leaders and shepherds of company values, managers play a pivotal role in employee engagement. According to Gallup, managers have the most influence on an employee's engagement. Towers Watson echoes that finding, reporting that a manager's relationship with her staff is "one of the top five drivers of sustainable engagement." Managers set the pace for the habitual behaviors within a company. "Their person-to-person, day-to-day interactions influence how employees feel about their work environment, the value they create for the organization, and their pay and growth opportunities," reported Towers Watson.
Ninety percent of the employees of the Best and Brightest winners reported positive, cooperative relationships with their colleagues, according to data collected  from winners' surveys. Communication norms like calling off-site staff to keep them in the loop and to ask what their working conditions are, writing a motivational note on a white board, all help employees feel supported and part of a larger whole.
Free flow of information is just one way to build a team environment. At Blue Chip, one of their stated goals was "to promote individual and team successes on a continuous basis." They do this through on-the-spot and peer-to-peer recognition opportunities. In addition, monthly lunches are held, so employees can get to know each other not just professionally, but personally as well. Blue Chip's leaders are "strategically positioned" at the center of the office to give all employees easy access to them.

Teamwork is made all the more challenging when companies have employees spread across the world. At ThoughtWorks, every employee utilizes a company "online management tool" through which they can chat with other employees anywhere, according to their Best and Brightest survey. In some ways, this virtual office can help break down barriers that might be felt if staff worked out of the same office but on different floors. Virtual connections can flatten the org chart, creating a sense of team between workers in different departments.
Diversity and Inclusion
Creating an inclusive work culture may be the core of meaning-making and employee engagement. Employees need to feel confident that their perspectives are valued, despite that they are different from those of their colleagues. Less intuitively, inclusion is critical because it provides a space in which to explore common ground and sameness between seemingly different groups of people. Where employees find the alignment of personal values with corporate values, they find meaning in work. "Citizenship efforts underscore values of stewardship and accountability that help employees see how their personal values align with corporate values to make a real difference in the real world," wrote the Ulriches.
While these arguments for inclusion can appear solely altruistic, there is business strategy behind this meaning-making, as well. Inclusion delivers tangible results. "When coupled with an inclusive culture, diversity delivers higher performance, less absenteeism, more customer satisfaction and greater innovation," wrote author Sebastian Bailey in Forbes.com.
In his study of talent practices and how they impact business outcomes, human resources analyst Josh Bersin found that diversity and inclusion are the leading indicators of business success. "Your ability to attract and engage people of all ages, cultures, backgrounds, and types is paramount to your business success," wrote Bersin on Forbes.com.
Page Group, a recruitment company based in New York City, was a 2015 Best and Brightest winner. Its work in diversity and inclusion stands out as a model for other companies. On its Best and Brightest survey, Page Group reported launching three different programs to nurture the inclusion of women, the LGBT community, and individual workers generally.
Women@Page was launched when Page Group realized that female employees were leaving the company. The loss of these women was bad for business and our employees, wrote Page Group in its survey. Women@Page is designed to "improve gender balance" throughout the company and works to share best practices and grow gender diversity, wrote Page Group. At the time it submitted its 2015 survey, the company had already found that more new mothers were returning to work after giving birth "than ever before."
Like Women@Page, Pride@Page was launched to give a voice to a specific segment of workers, those in the lesbian, gay, bisexual, and transgender community. OpenPage was designed to more broadly address and remove "barriers to success, real or perceived," they stated in their survey.
While Page Group may value inclusivity for its own sake, it recognizes it as a critical business strategy. On their survey, they listed these goals for their inclusion programs: minimize turnover, improve employee engagement, expand the customer base, improve customer service, and showcase Page Group as a model employer.
Page Group, ThoughtWorks, Blue Chip, and the many other Best and Brightest winners understand the connection between culture and financial results, said Wilson. "HR is not about HR; it's about helping the business win in the marketplace," added Dave Ulrich.
The Best and Brightest are transforming human resources executives from payroll and benefits processors to employee engagement strategists, or, as Ulrich suggested, to "architects." This view of human resources is at the heart the Best and Brightest program's goal of bringing its winners' practices to the larger business community. The broader view is to bridge the gap between old school human resources and strategic company performance – two business functions that go hand in hand.
This article appeared in the 2016 Resource Guide: The Best Practices of the Nation's Elite Employers, published in partnership with the Best and Brightest Places to Work program. To learn more about this informative resource and download or order a print copy, click here.