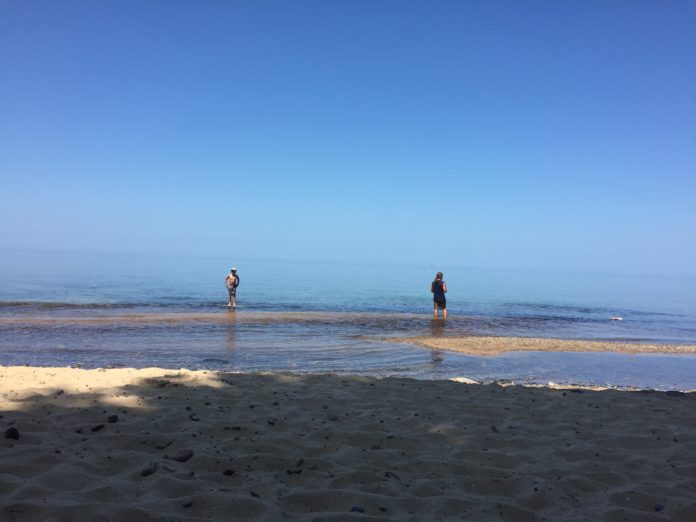 Climate scientists may not be shouting from the housetops when it comes to the effect of global warming on water levels in the Great Lakes, but they're also not saying "everything will be fine."
Reaction to a recent study (published in April 2019) produced by Canada's federal environmental agency — Environment and Climate Change Canada — the country to our north is warming twice as fast as the rest of the world.
The study also asserts that Canada's northern regions are warming three times as fast.
The impact on a state like Michigan — unique in its proximity to the Great Lakes — has much to do with water levels, which typically rise and fall over the years.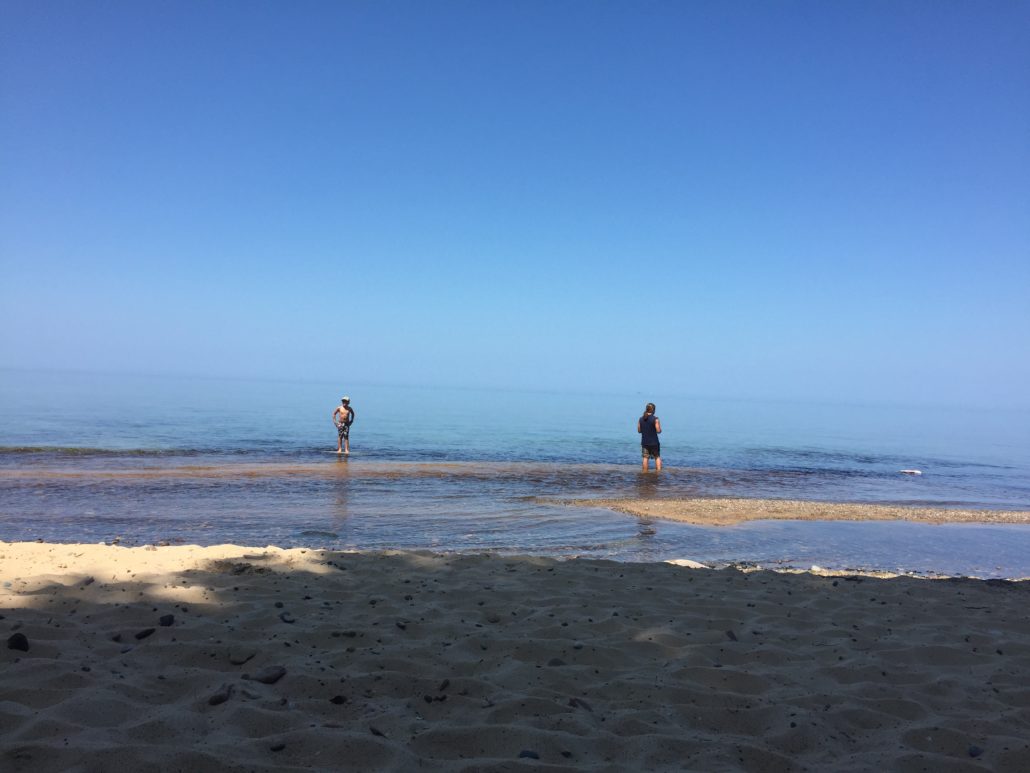 Unprecedented levels
But Frank Seglenieks, a water resources engineer for Environment and Climate Change Canada, says recent swings in water levels are unprecedented.
"We see lake levels that have been higher than they've ever been, and lower than they've ever been," he said.
Michigan's state climatologist, Jeffrey Andresen, says those swings — and water levels currently are at a high point — have implications for shipping and tourism.
Also significant in the understanding of the issue is the proposition that a warming region doesn't equate to less snow.
"It's counterintuitive," said Seglenieks. "But a warming climate could actually increase the snowfall in some of those snow belt areas even though the snow decreases generally around the lakes."
In commenting on the study, Drew Gronewold, an associate professor at University of Michigan's School for Environment and Sustainability, lauded the fact that the Great Lakes are a bi-national resource.
"That is absolutely critical in this discussion," said Gronewold, who added that the situation on the Canadian side of the Great Lakes "can be very, very different, particularly in terms of changes in snowpack and temperature."
Gronewold referenced observable changes in water levels over the past couple of years as evidence of the differences between the two countries.
"Most particularly, we can see that with flooding that's occurring on the shores of Lake Ontario right now," he added. "A lot of the water that came into the Lake Ontario basin came from melting snow on the Canadian side."
For the Canadian study, 40 scientists had a role in producing the report.
Role of precipitation
The lead author of a chapter on modeling future climate change is Greg Flato, a senior research scientist with the Canadian agency.
"My hope is that it will help people in planning and making decisions and understanding how and why the climate is changing in Canada," he said.
With one of the key questions being "what can people do about this issue?" U-M's Gronewold said an important distinction between the marine coasts — the Atlantic and Pacific oceans — and the Great Lakes must be taken into consideration.
"Unfortunately, one of the challenges for the Great Lakes that makes it different from other coastlines is that we have two competing forces on Great Lakes water levels. We have increases in precipitation that naturally lead to higher water levels, but we also have potential increases in evaporation, particularly as lake water temperatures increase," said Gronewold.
Bottom line, at least in the Great Lakes scenario, is that for people living adjacent to the Great Lakes, the imperative is to prepare for both high and low water levels.
Seglenieks of Environment Canada would agree, pointing out that someone with a boat or dock will need to make sure they're able to manage water levels at both their highest and lowest points so the boat doesn't bottom out or the dock doesn't flood.
Highlighting the complexity of the issue from a precipitation standpoint is Andresen, the state's climatologist who is also a professor of geography at Michigan State University.
He said an already wet spring season has delivered more precipitation than usual, but the summer months are likely to remain dry.
That scenario is increasingly bad because as the atmosphere warms, plants may require more water, which could lead to drought conditions.
Another expert who agrees in principle with what is being said about water levels and climate change is Derrick Beach, a senior water resources engineer, Environment and Climate Change Canada, who says the interaction of precipitation and evaporation can have a somewhat non-intuitive impact on water levels in the Great Lakes.
"If we look at the last 20 years, and it's been a very interesting 20 years, in 1997, generally, the Great Lakes were well above the average levels," said Beach. "Then in 1998, we entered an approximate 15-year period (of lower water levels) and we're scratching our heads to determine why that was occurring."
The answer was above-average precipitation.
"It was tipping the scale and bringing those levels down," added Beach.
That swing might give a clue as to how the future is likely to play out.
Beach did caution against taking one year and extrapolating that into some kind of trend.
"It's more like a cumulative trend that will affect things," he said.
The core principle for the rate of evaporation is the difference between the ambient air temperature and the temperature of the water.
"It becomes a fairly complicated interaction," said Beach. "when you have cold air over a warm lake, and it's not frozen, you get a lot of precipitation. But eventually that cold air freezes the lake and then you don't get a lot of precipitation. Where you might get the most precipitation is in a winter where you get a lot of swings."
Shirley Papuga, associate professor in the Geology & Environmental Science program at Wayne State University, while echoing some of the observations, referred to the work done by one of her undergraduate students — Alex Eklund, a junior at Wayne State — who has plotted out data on 20-year average temperatures.
"For 2019, for instance, compared to the 20-year average minimum temperatures, those were lower in the winter," said Papuga. "But the minimum temperatures are actually higher now in the spring and summer, which suggests a seasonality is in play."
Not that blame is the name of the game, but the Canadian report nonetheless points to human activity as the main culprit.
"Climate is changing in Canada faster than in many parts of the world, and that is due to human activities," said Greg Flato. "We are in control of how climate will change in the future."
The state's Andresen adds his own commentary to that observation.
"What we know from geological long-term past is that climate is dynamic, and it changes in response to factors," he said. "And there are a number of these factors in play right now, including increasing greenhouse gas concentrations."
Cassidy Hough of Capital News Service contributed to this report. See her full story at:
http://news.jrn.msu.edu/2019/06/expect-water-level-swings-and-erratic-snowfall-in-the-great-lakes/