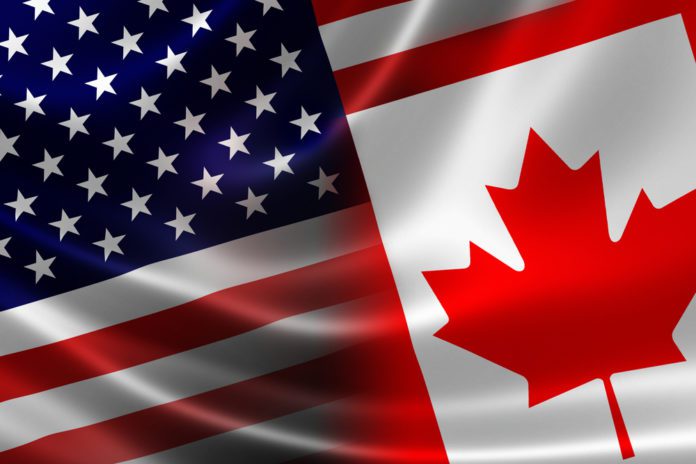 President Donald Trump announced in a Wednesday morning tweet that the border between the United States and Canada will close to non-essential traffic.
Canadian Prime Minister Justin Trudeau echoed the temporary action in a televised address Wednesday, announcing the border will be closed to travelers for tourism and recreation.
Trump tweeted the new policy at 9:37 a.m. Wednesday.
"We will be, by mutual consent, temporarily closing our Northern Border with Canada to non-essential traffic. Trade will not be affected. Details to follow!" the tweet read.
Trudeau said essential travel will continue, and that supply chains, including trucking, will "not be affected by this new measure."
"Our two governments recognize it is critical that we preserve supply chains between both countries," Trudeau said. "These supply chains ensure that food, fuel and life-saving medicines reach people on both sides of the border."
Trudeau said he'd spoken with Trump Wednesday morning "about what we can do to stem the spread of COVID-19."
"In both of our countries, we're encouraging people to stay home … to not visit unless it's absolutely necessary," Trudeau said. "This collaborative and reciprocal effort is an extension of that prudent approach."
The measure comes as the number of U.S. cases of the coronavirus jumped to nearly 6,000, which are now spread across all 50 states.