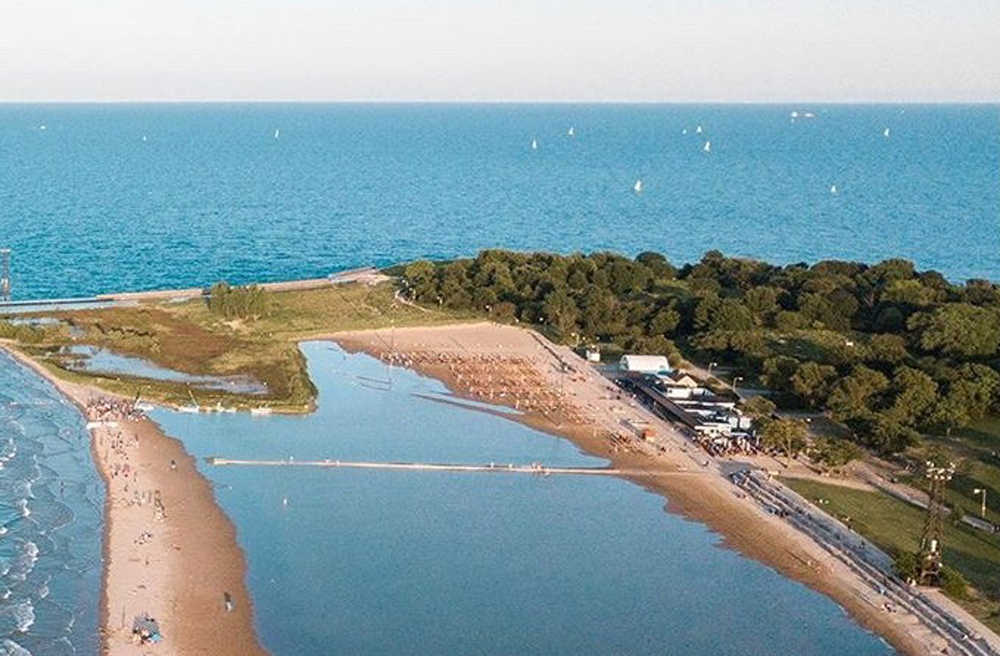 Vince Deur has been surfing for four decades, and he's been riding the waves of the Great Lakes since the mid-1980s, at least.
He's made several videos about surfing the Great Lakes, including a 56-minute documentary called "Unsalted," which has "gotten its 15 minutes" of fame on YouTube.
So Deur knows a little bit about the sport, and he agreed with a recent assessment from the National Oceanic and Atmospheric Administration that record water levels are threatening his avocation.
Deur, a Grand Haven, Mich., resident, points to a spot near Manistique – Seul Choix Point – where he's been surfing for more than 20 years and which served as the location for a lot of his filming.
Hurting the surfing
The point, he said, is not "so far underwater" that it's hurting the surfing.
"It's a spot I've surfed since the late '80s, and it's not anywhere near what it used to be," Deur said. "It's underwater so much that the water is running up to the trees."
According to the NOAA, all five Great Lakes are near or at record water levels due to extreme weather patterns.
Mike Killion, a Chicago resident who's been surfing the Great Lakes for 15 years, says the effect on lake bottoms is a huge factor.
"It's like having a permanent high tide and a lot of the go-to spots we like are becoming hard to access, if not unsurfable, because of how the bottom of the lakes and beaches have changed," Killion said.
The rising water damages the best surf spots, he said. Montrose Beach in Chicago is an example of how high water has already started to change the land.
"The beach is basically a sliver of a sand bar," he said.
Great Lake surfer Drew Stoffel is unsure if there will be a lasting impact. He believes as long as there is enough sand, some spots will remain the same.
Beach breaks where sand bars form are always changing, if there is enough sand to form the sandy beach break the surf spot will still exist, said Stoffel, who lives in Grand Rapids, Mich.
Potentially positive benefits
"That being said, with the increased water levels threatening houses and other developments along the shore more sea walls are being proposed to protect the structures which can lead to the reduction of sand in the greater system," Stoffel said.
And there may be unexpected benefits.
Rising water levels could open up new locations to surf, Stoffel said.
Grand Haven's Deur agrees. He points to a nearby lake – he and other surfers have dubbed it "Wakikeys" – that was "almost too shallow" and now "was actually breaking really well."
"It had enough water in there, it was peeling a nice, long lapping wave," Deur said. "That was never surfable before, and now it is."
Deur said surfers are basically creatures of habit, often returning to their favorite spots. With water levels the way they are, he said, surfers will have to find new favorites.
"This is where we're at this year," he said. "We have to find new breaks where we didn't necessarily go to before."
Meghan Callan of Capital News Service contributed to this report. Read her full story here: http://news.jrn.msu.edu/2019/07/suffering-surfing-third-coast-surf-swell-not-so-swell/