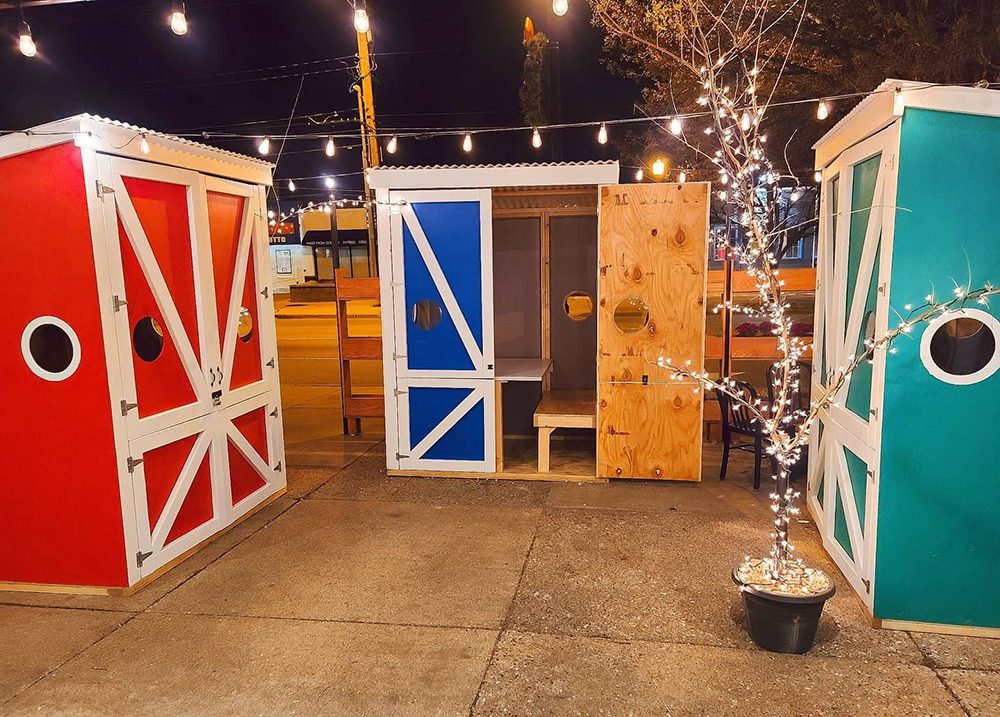 Michigan restaurants – as a result of coronavirus shutdowns, quarantines and other restrictions that have come, gone and come back again – are creating new apps, coming up with virtual events, revamping their websites and retooling their on-site practices all in an effort to stay open and stay busy while their industry gets through the many shocks of the COVID-19 pandemic.
The past 10 months have been a whirlwind for the hospitality industry as a whole, industry experts and business owners say, putting Michigan's bars, restaurants, bakeries, hotels and everything else in between in a tight pinch to not only keep their staff working and paid but also to maintain some kind of profit while the coronavirus rages through their communities.
In mid-November, Michigan Health Director Robert Gordon ordered a three-week pause in indoor dining that lasts through Dec. 8. That followed various orders from Gov. Gretchen Whitmer that limited indoor dining capacity as well as
While some restaurant chains have garnered public attention for their efforts to reopen, others are working quietly behind the scenes to support local charities, take care of their staff and provide quality customer service in a time when Michigan is struggling like other states to make sense of the "new normal" during a pandemic.
For example, Andiamo restaurant chain owner Joe Vicari said Thursday that he would back down from a letter he had sent out earlier in the month urging restaurants to defy Michigan's ban on indoor dining. Rather, Vicari told the media and others on a Zoom broadcast that he would look for other "right solutions" to the challenges facing the state's eateries, diners and fine-dining establishments like his own.
"I don't want to disobey the government orders," Vicari said. "I really don't because it's a losing situation. And we have people that have convinced me that's not the right solution."
Help on the way
Meanwhile, Oakland County Executive Dave Coulter and other county officials held a news conference at The Royal Oak Brewery to say the county is offering restaurants $10 million in pandemic relief through the CARES Act funds to help 1,000 restaurants.
"Our local restaurants and their workers are important parts of our community and we wanted to step forward once again during this recent surge of COVID-19 cases to help stabilize their operations," Coulter said.
Restaurants also are doing a variety of things internally to help themselves survive this unusual time in their businesses. In Grand Rapids, Brass Ring Brewing got creative in November when they built "Beer shanties," or protected outdoor seating, at its brewery. Reservations are encouraged, and patrons can use the table for their household pod for 90 minutes.
More: First-Time Unemployment Claims Fall After Two Weeks of Increases
More: U.S. Economy Added 245,000 Jobs in November, Dropping Unemployment to 6.7%
More: Residential, Condo Real Estate Grows Again in October While Hotels Struggle
Owner Chris Gibbons and his staff came up with the "beer shanty" idea because the brewery and restaurant wanted "a comfortable spot" where people could gather, much like an ice shanty when people are hunting or ice fishing.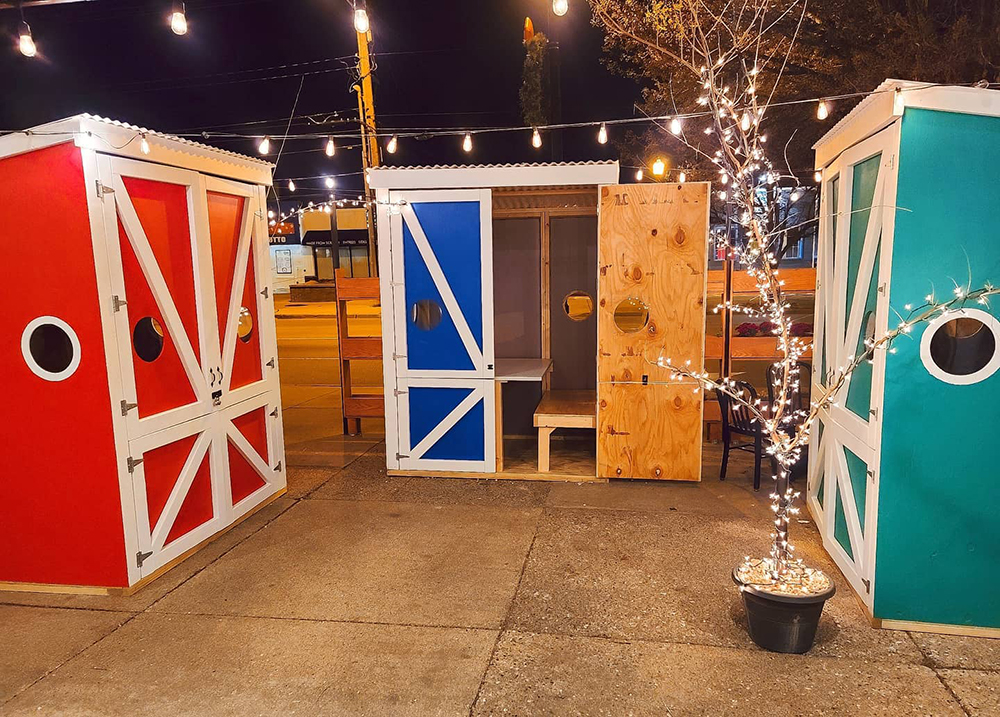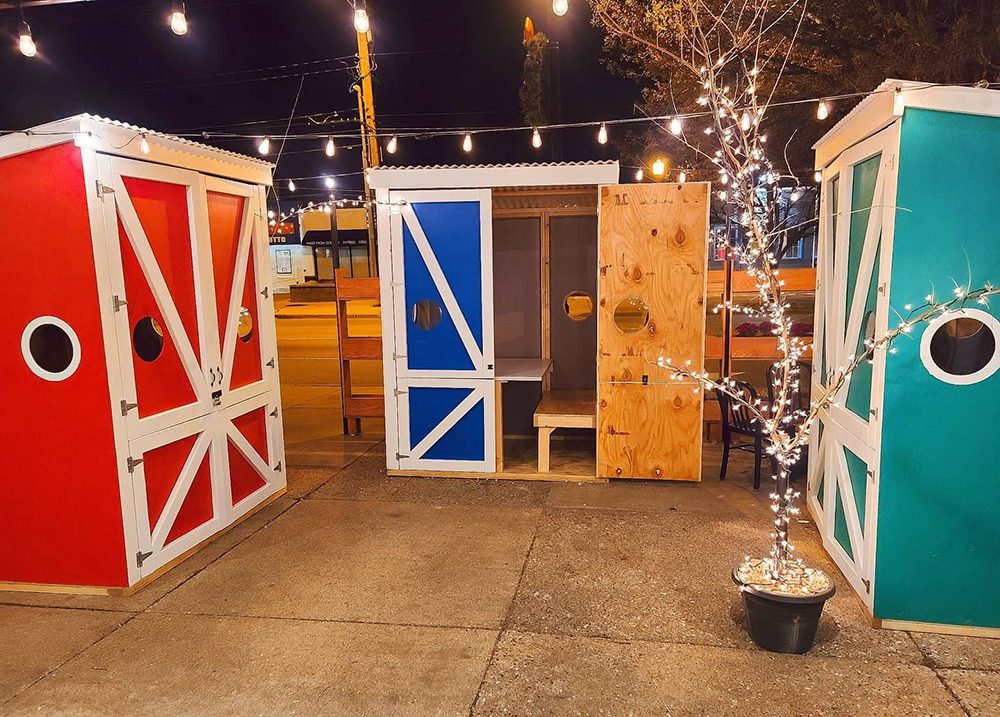 "I mean, you can look at things and be upset that you have to do things differently. Or you could say, hey, here's an opportunity for us to shine, and to really show people what we can do, and how we can still do what we want to do and still be responsible business owners and community members," Gibbons told Fox 17 in West Michigan.
Ups and downs
In Detroit, Avalon Bread updated its websites to be cleaner, faster and more mobile-friendly, said Bekah Galang, the Retail Operations Director for Avalon. The beloved Detroit bakery also moved its oven within its Willis Street location to the main area so patrons who come in for a pickup or carryout order can see their products being made, making that experience feel a bit homier, Galang said.
"This has been a weird time," Galang said. "We're built around a physical, in-person community. Now, everything's online, so it's less person. People also tend to buy less when they cannot see our faces."
For Zaid Elia, who owns/operates Parc in Campus Martius, 220 Merrill in Birmingham, the former Kingsley Hotel and Detroit's Anchor Bar, the challenges have been even greater – so much so that he and his team decided to remain closed during this recent shutdown order.
"Our venues are driven by guest experience. It's our job when we open and are serving guests to make sure when they come into our venues that they're leaving with a smile on their faces and want to come back. Carryout was never part of their business model," Elia said.
"The first time, our pivot was take a step back and look at the things we've done right and what we can improve upon and enhance guest experience when we reopen moving forward," Elia said. "We are reviewing standard operating procedures, best practices, re-engaging in retraining of staff, reviewing menus, enhancing the products on those menus.
"We're also looking at the different repairs and maintenance we can have done (during this time) so that we're ready when we can reopen," Elia added. "Usually, we don't have the time to paint, reupholster. This became a time to take a step back and improve."
Elia said they also chose to focus on philanthropic efforts with staff and community. Last week, they partnered with local officials to pass out more than 200 meals for families in need at Thanksgiving – one of many charitable acts the restaurant group has participated in since the pandemic began, Elia said.
"The line was a mile long of cars – they pulled up, we hand delivered turkey and a full box of dining goods to the car," Elia said. "We're looking at its how can we make this a positive and feel good. At the end of the day, the restaurant is a function of the people we're serving, and who we're serving is our community, who support us."
He said they're ready to reopen for lunch service on Dec. 9
"We're all people. We all want to success together. We all want to do our part. This is not us versus them," Elia said.
New beginnings
At Detroit Vineyards, winemaker Chris Southern has worked with his staff to do virtual tastings, creating corporate online tastings and well as working on an app that will making ordering and delivery easier for its customers.
"We've had good success with corporate events and many inquiries for in-home gathering, so we're trying to accommodate them all," Southern said. "We have a standing 6:30 p.m. daily tasting, so we're trying to make sure everyone can have a holiday party if they want."
Southern admits he is concerned that there will be another shutdown – and, perhaps, even ones beyond that into 2021. As a result, he said he is looking at his business "week by week" and doing whatever he can to keep it open. He said he hopes customers will continue to be patient, to realize things are going to take a bit longer than usual and give restaurants some grace during this very difficult time.
But, as in all things, hope springs eternal. That is why he is working on the next wines, which will be ready for spring – and a time when the vaccine and other solutions may be ready.
"I think what we've learned here is to do the best job for our customer when we open again," Southern said.