Any good geography student in Michigan should be able to list the Great Lakes from west to east: Superior, Michigan, Huron, Erie, and Ontario.
But environmentalists and scientists are beginning to issue warnings about the quality of water in what's being called a "sixth Great Lake" by some.
We're talking about groundwater, 700 million gallons of which is being extracted on a daily basis for drinking water, irrigation and industrial use in the state, according to the Michigan Department of Environmental Quality.
Those numbers concern Liz Kirkwood, executive director of FLOW, a water advocacy group based in Traverse City.
Kirkwood says deep-well injections used to store hazardous chemicals underground are among the concerns of her organization, whose initials stand for For Love of Water.
"Even though those injected wells are confined, there's room for error and contamination," said Kirkwood. "If you mapped all the deep injection wells across the United States, it's sort of a pin cushion of a lot of toxic water right under our feet."
An issue that can't be ignored
Dr. Courtney Carignan, assistant professor of Food Science and Human Nutrition at Michigan State University, said the contamination issue of groundwater is one that shouldn't be ignored, especially given the persistency of a class of chemicals known as PFAS—per- and polyfluoroalkyl substances.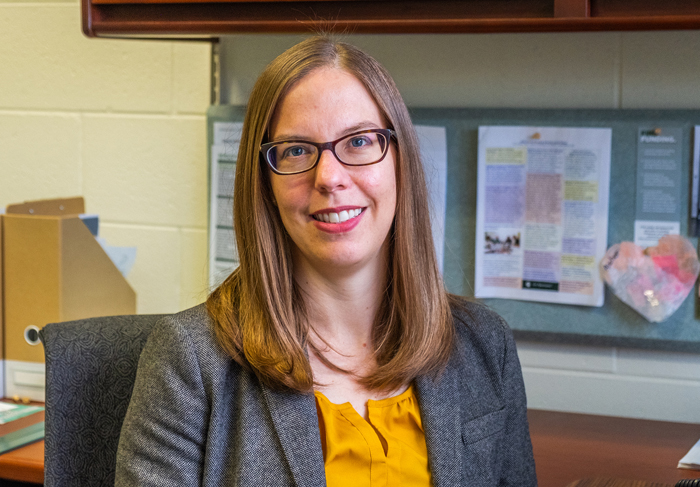 According to Carignan, the chemicals (which are used in certain types of paper food packaging and consumer products) are also found in non-stick pans, unwaxed dental floss, clothing that's stain- and water-resistant, as well as textiles, upholsteries and carpeting.
"Most Americans have PFAS in their bodies, not just from contaminated drinking water but also from widespread use of these chemicals," she said.
While FLOW's Kirkwood calls the issue "a bit of a silent crisis," it's also one she says is "not priority."
Michael Beaulac, a senior project administrator for the Michigan Office of the Great Lakes, says part of the problem is that people aren't seeing the problem, it being "out of sight, out of mind."
Limited resource
But an even bigger problem, Beaulac says, is that groundwater is a limited resource.
"We're either going to run out in isolated areas due to overuse, or we're going to have a water quality problem, and a water quality problem is a water quantity problem," he said. Sinking new wells is one solution, but one that comes with a price tag.
That said, people like Courtney Carignan of MSU say health concerns related to chemicals may be even more significant.
"These chemicals [PFAS] stay in the body for a long time," she said. "What that means is that even very small amounts in our drinking water (at the parts per trillion levels) over time will result in higher levels (parts per billion) in the body."
Michael Beaulac says the kind of action needed to resolve the underlying issues should begin with better data.
"We need a better handle on the data if we can't afford to sink monitoring wells—and we can't," he said.
For Kirkwood of FLOW, a key point is for Michigan to recognize the importance of "protecting our groundwater with the same vigilance we protect our surface water."
Kelsi Kroll of Capital News Service contributed to this report. See her full story at:
http://news.jrn.msu.edu/2019/04/michigan-groundwater-threatened-by-silent-crisis/