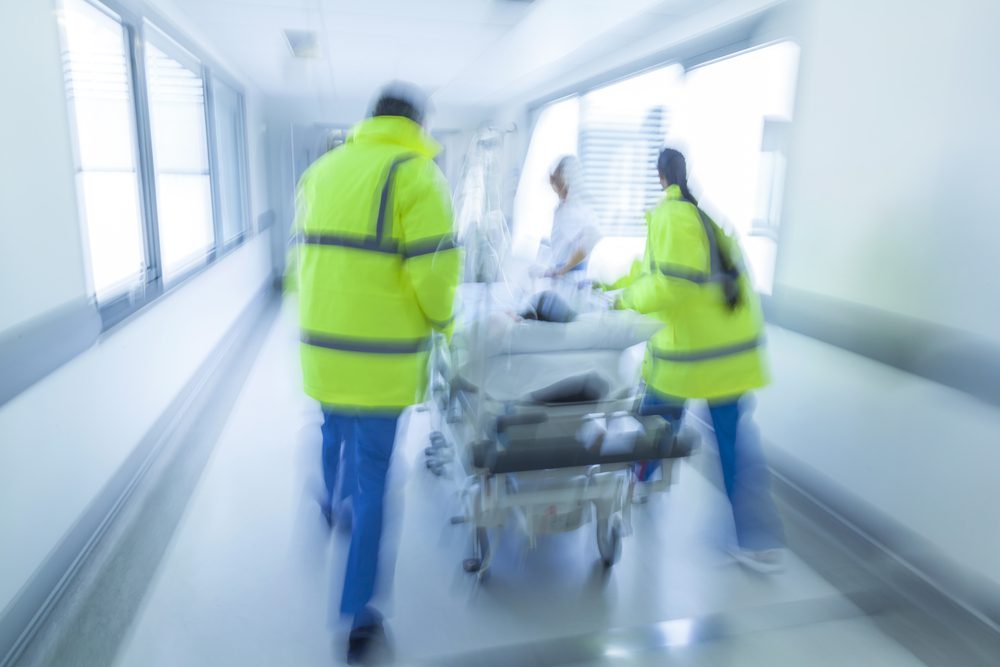 With a caseload rising by the day in Michigan, Gov. Gretchen Whitmer announced Thursday the state will begin moving COVID-19 patients among hospitals that can handle the extra load.
At a televised coronavirus briefing, Whitmer also announced she is seeking a federal disaster declaration.
Several other states have already sought the federal disaster declaration, a move to this point Whitmer had resisted. At her briefing Thursday, Whitmer said she delayed the decision while the state put into place other policies – closing K-12 schools, restricting large gatherings and, eventually, issuing a stay-at-home order – she felt were needed first.
"We knew our best energies were first and foremost doing everything we could to mitigate community spread," Whitmer said. "We knew our actions to get people in Michigan to stop communicating this disease amongst each other was the highest priority and that's where we spent our energy."
At the briefing alongside Whitmer, Chief Medical Executive Dr. Joneigh Khaldun said the state is seeking alternative sites that could take overflow patients from hospitals already at or near capacity.
"Hospitals outside of southeast Michigan are being asked to serve as relief hospitals, offering 10% of their usual bed capacity to accept patients from other hospitals that are currently overwhelmed with critically ill COVID-19 patients," Khaldun said.
The need is definitely there. As of Wednesday, Khaldun said, Michigan has 2,295 confirmed cases and at least 43 deaths.
"We have reached a pivotal time in the state when it comes to the COVID-19 outbreak," she said. "We are seeing exponential growth in cases, primarily in southeastern Michigan. Many of our hospitals, particularly in southeast Michigan, are at or near capacity. The only way we're going to be able to effectively handle this outbreak is by coming together and coordinating our healthcare resources."
More: COVID-19 case study: How one couple pivoted when forced to close less than a month in business
More: Nessel, other AGs call on Amazon, Whole Foods to provide paid leave during COVID-19
More: Michigan officials: File unemployment claims online for faster service
Alternative sites could include things like dorms or hotels. Detroit Mayor Mike Duggan said Wednesday the TCF Convention Center and the practice facility for the Detroit Pistons could be sites. Whitmer and Khaldun both demurred when pressed for details about when those "alternative sites" might be ready.
While Whitmer said the Army Corps of Engineers believes such sites would take "three to four weeks" to convert, the state is working to expedite that time line.
"The urgency is real," the governor said. "The situation is getting more serious by the day."
That urgency also applies to the growing need for supplies for the hospitals, a need centered around ventilators, gloves, masks, gowns and sanitizer (both wipes and liquid). The state is already getting help from corporations like GM, Ford and Fiat Chrysler, and smaller local businesses like Coppercraft Distillery in Holland and Mammoth Distilling in Traverse City.
And Whitmer said the state has secured contracts with vendors for a variety of supplies, including:
13 million N95 masks
228,000 surgical masks
35,000 hospital gowns
4 million gloves
Nearly 100,000 face shields
250 beds
Thousands of gallons of hand sanitizer.
She said she wants the locals to know "how grateful we are."
"I'm hopeful other Michiganders and Michigan businesses will be able to pitch in," she said.
Donations can be arranged at [email protected] or by calling 517-335-4295.