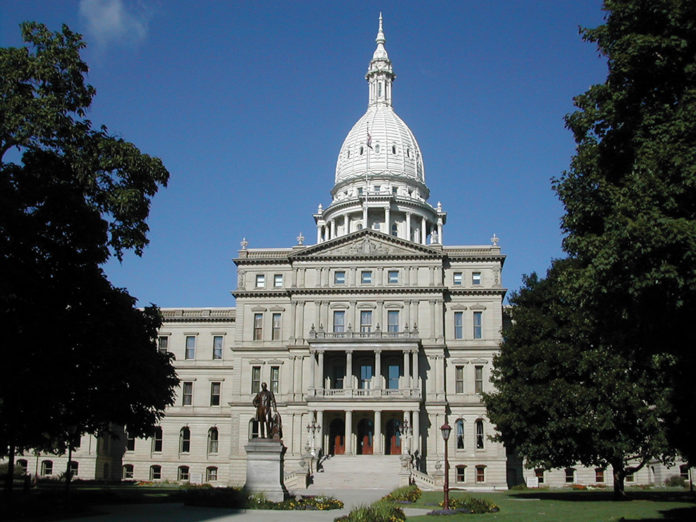 Michigan lawmakers on Tuesday approved a $2.5 billion proposal they say would cut taxes, expand tax breaks for senior citizens and help pay down pension debt.
According to published reports, the plan, led by Republicans in the state House, would reduce the state income tax rate to 3.9% (it's at 4.25% now), provide a $20,000-per-person income tax exemption for seniors 62 and older and use some $1.5 billion to pay down pension debt for local municipalities.
The House voted 71-33 to move the bill to the Senate. In a 62-42 vote, they also passed SB 768. Both bills drew support from Democrats.
Republican supporters of the bill called it a way to offer "meaningful tax relief" to all Michigan residents; some Democrats, though, said it wasn't a viable long-term option.
"This proposal is a no brainer," said Rep. Thomas Albert, who sponsored the bill, according to M-Live. "If their pensions run out of money, the income tax relief we're providing seniors won't do them any good… Making this investment now will help deliver promised retirement benefits and essential public services in the future – without saddling our children and grandchildren with more debt."
House Democratic Leader Donna Lasinski, D-Scio Township, disagreed, saying the Republican proposal would put an "unnecessary strain on the state's revenue" and would risk losing American Rescue Plan funding.
The federal government requires a state's tax revenue to exceed the amount it took in in 2019, prior to the pandemic's effects on the economy and government coffers. If that condition isn't met, the state would need to cut its spending or return American Rescue Plan funds, M-Live reported.
"This Republican tax shift is the most fiscally irresponsible action we've ever seen before in our chamber. Losing $6 billion in revenue in revenue is an astonishing hole in our government, and this wound to our state, our public services, our financial health will pain the people of Michigan for decades," Lasinski said.
The Michigan Senate recently approved a plan to reduce both the individual income tax rate and the corporate income tax rate to 3.9%.
The state's corporate tax rate cut would stay the same under the bills passed Tuesday. The Senate's version of the bill would have dropped it to 3.9%.
In a speech on the House floor, House Tax Policy Committee Chairman Matt Hall, a Republican from Emmett Township, said Michigan residents "don't believe we don't have the money to do this."
"They know that we have the money to do this tax cut," Hall said, according to the Detroit Free Press. "And that's why we're giving relief to all Michigan families, seniors and workers with this plan."
Both bills now head to the Senate.