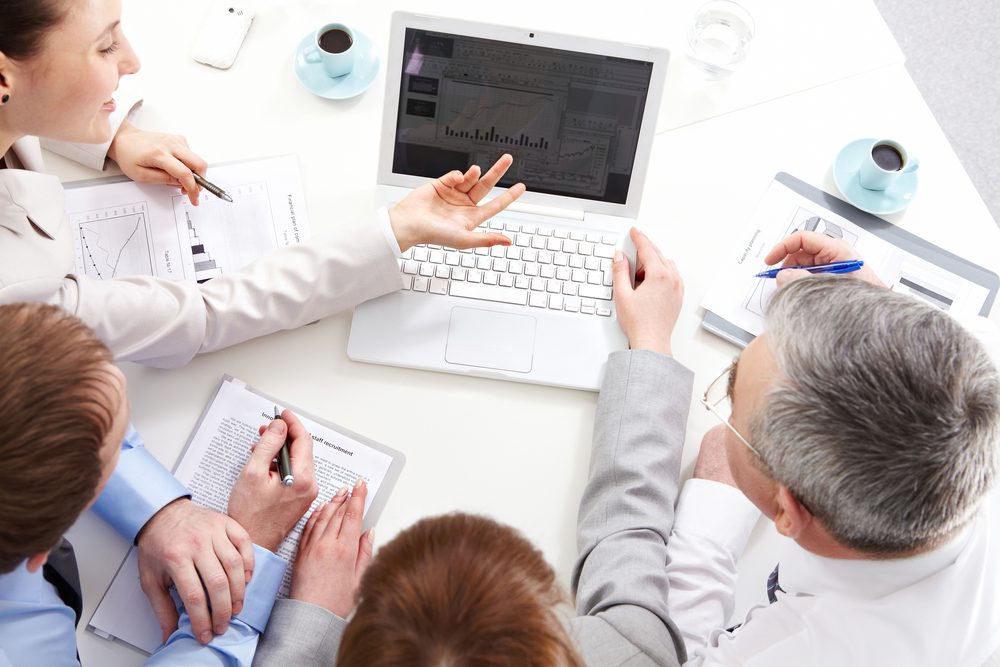 There's an unwritten kind of rule at Geneca LLC for employees who take advantage of the $500 annual stipend for continuing education: whatever you choose to learn, you should come back and teach it to the rest of the company.
It's not a hard-and-fast rule by any means, explained Carissa Rosine, Chief Experience Officer at the Chicago-area custom software development company. But it is an offer made to those employees who may buy books, take a class or certification as well as those who attend conferences. When they come back to work with a new skill or knowledge, they are encouraged to share it with the other 25 or so employees at the company, Rosine said.
"When you're teaching is when you're learning the most," Rosine said. "To use your knowledge and share it with the other developers, whether you learned a new language or how to solve a particular problem and translate what you learned in a way that can teach others is something we enjoy and encourage at Geneca."
Offering educational offerings and stipends to cover educational opportunities are key ingredients in employee happiness, surveys show. According to the Employee Education and Enrollment study by financial services company Unum, there is a strong relationship between quality of benefits education and workplace satisfaction. For example, 81% of employees who rated their benefits education highly also gave high marks to their employers, versus only 23% who did so when their benefits education was not rated highly — a 58-point difference.
Focus on education
An example of how it works goes something like this, Rosine said. Recently, an employee used that stipend to go to a conference that explained how to use cloud-based solutions. Working in the cloud was an interest of this employee, so he was passionate about attending the conference, and Geneca's focus on education allowed that interest to be further developed.
"We thought it was awesome," Rosine said. "This way, people can jump in and do what they like or what they're passionate about and bring that information back to us and share it with the rest of the company."
There is another reason why Geneca supports this approach – when an employee is working on their presentation or doing it front of their peers, it is teaching them how to be a better communicator. And those skills are helpful when the employee is meeting new people, talking to clients or doing anything else that requires clear communication, Rosine said.
"It's a way to make sure they can speak business as well as they speak tech," Rosine said. "If you can take a complex topic and not only teach it to other developers and our operations side of the house – and we still get a good understanding of it in the process – then that is beneficial to their overall career."
This also translates into developing strong employees from when they join the company – which sometimes can be straight out of college – to making sure its managers and executives are polished, well spoken and seen as leaders in their industry, Rosine noted. That is why Geneca also offers to do "mock interviews" with employees who are pitching new clients or the like.
"It gives them a good opportunity to hone those skills so those skills stay fresh," Rosine said.
Another reason Geneca encourages people to explore education is it is a small staff. With a team of about 25, it is relatively easy to implement new programs or initiatives, Rosine said.
"We're super open to taking on different ideas for continuous growth," Rosine added. "We're a small company, so we can cater to our employees' requests. We like to say that every suggestion is truly welcome."
Another way Geneca boosts employee education is through its online training. It uses an open source kind of platform where people can take classes through an Internet-based portal with many options. There are some mandatory courses, Rosine said, but most of them are industry-related or skills-based classes that people who work at the company would overall enjoy.
Employees also are encouraged to suggest additional class topics and Rosine or others within the company can create things quickly and add them to the offerings, she said.
"We like to stay on top of what our clients are asking for when it comes to new skills or language. We might add something that tackles a new kind of job that's out there and prepares our employees to have that knowledge. We want to find things that are interesting to our employees and addresses what's new in our industry," Rosine said.