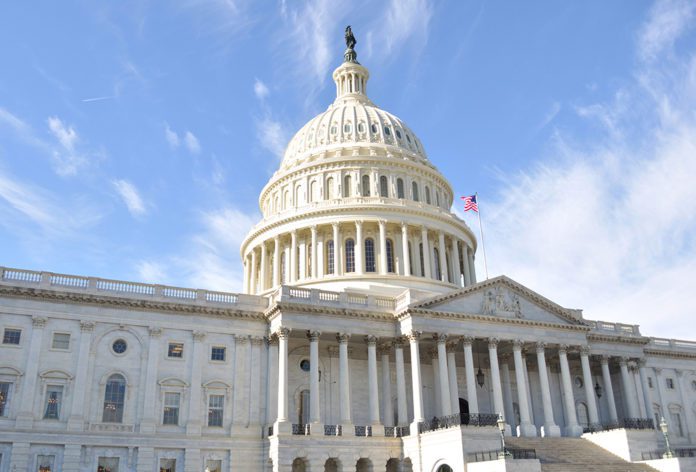 Democrats hoping the U.S. Senate would come anywhere near the latest coronavirus relief bill the House passed recently aren't likely to get their wish.
Neither are city and state leaders clamoring for money in the bill they say is vital to maintaining critical services to their communities.
Senate Majority Leader Mitch McConnell, R-Kentucky, announced Tuesday Republicans will try to pass a coronavirus relief package that's slimmer even than the one they proposed in July, and that the vote on it should come this week, perhaps as early as Thursday.
This new package, according to various reports, could be as little has half of the $1 trillion package Republicans proposed in July. McConnell said the smaller bill includes funding only for small businesses, schools and day care and enhanced unemployment benetfits. It leaves out another round of stimulus checks, and it does not include rental assistance or aid to cities and states.
"Today, the Senate Republican majority is introducing a new targeted proposal, focused on some of the very most urgent healthcare, education, and economic issues. … I will be moving immediately today to set up a floor vote as soon as this week," McConnell said in his statement.
"It does not contain every idea our party likes. I am confident Democrats will feel the same. Yet Republicans believe the many serious differences between our two parties should not stand in the way of agreeing where we can agree and making law that helps our nation," McConnell added.
Democrats, who passed a $3 trillion package that died in the Senate four months ago, are saying the new GOP measure fails to sufficiently address the economic devastation caused by the pandemic, pointing to millions of permanent job losses and business closures in recent months, according to the Huffington Post.
More: U.S. Adds 1.4 Million Jobs; New Unemployment Claims Fall Below 1 Million
More: Experts: Workers need resources to help navigate remote working, virtual schooling
More: GM, Honda Reach Deal for North American Alliance
The Hill and other outlets reported that Senate Minority Leader Chuck Schumer, D-N.Y., wrote a letter to colleagues last week pointing out a "skinny" bill would fall short of what Democrats have been looking for.
"Republicans may call their proposal 'skinny,' but it would be more appropriate to call it 'emaciated,'" Schumer wrote. "Their proposal appears to be completely inadequate and, by every measure, fails to meet the needs of the American people."
Neither side should expect help from President Donald Trump, who has consistently blamed House Speaker Nancy Pelosi, D-Calif., and Schumer for any breakdown in talks.
At a press conference on Labor Day, Trump said he wasn't planning on sitting down with the Democratic leadership.
"I know Pelosi, I know Schumer very well," Trump said during the conference. "They don't want to make a deal, because they think it's good for politics if they don't make a deal … I don't need to meet with them to be turned down."