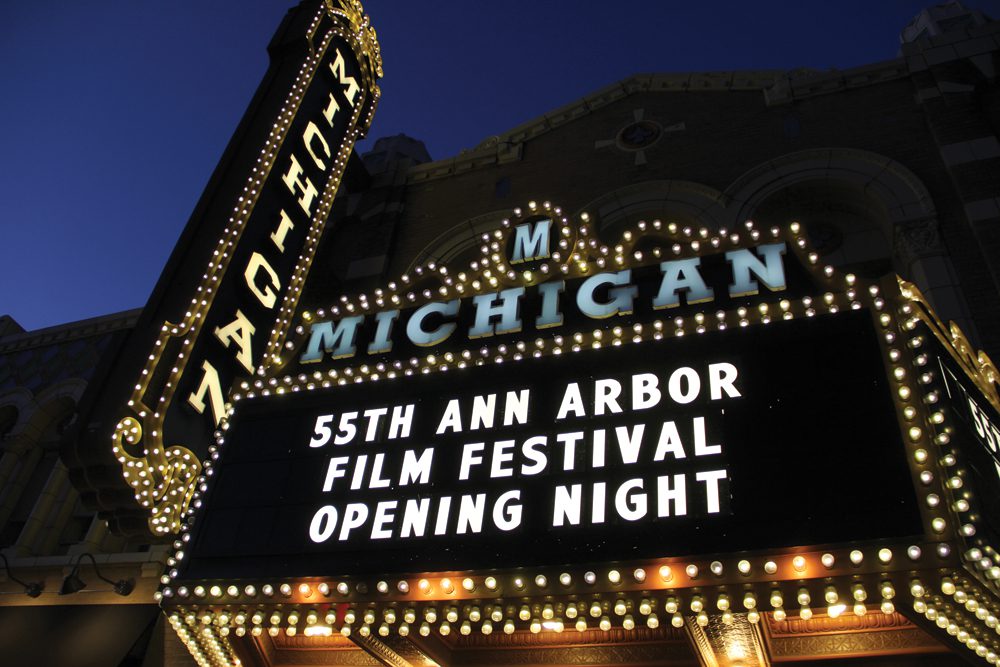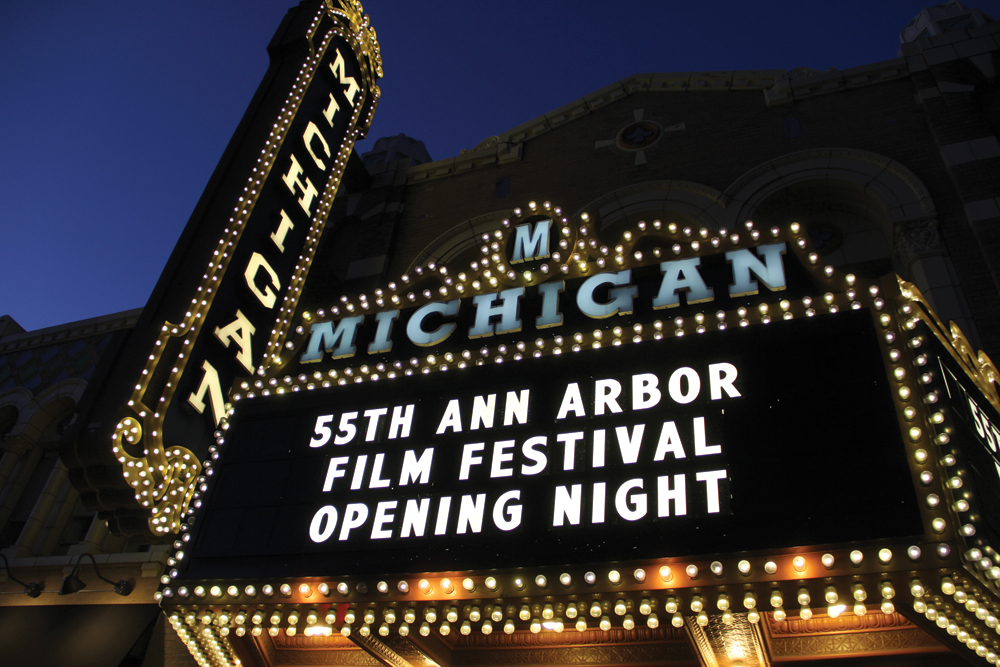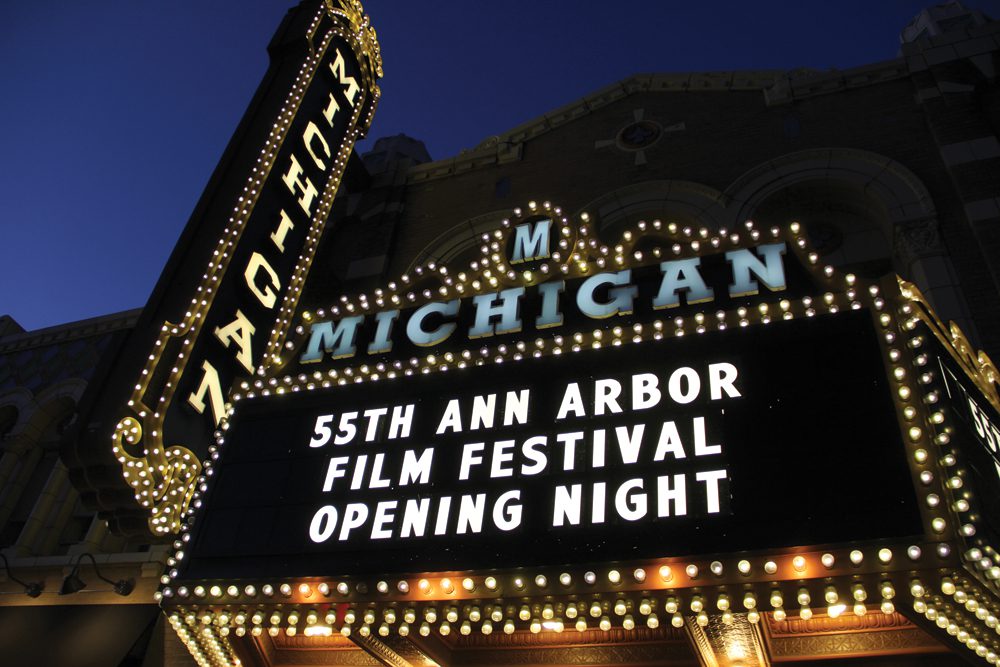 In an era where options for seeing movies have never been more plentiful—with smartphones or tablets, streaming services and online rentals being some of the more popular choices—it's somehow comforting to hear that the "old fashioned" film festival phenomenon is not only still around, but perhaps more popular than ever, right here in Michigan.
Increasingly, it would seem, film festivals are being fueled by (and fueling) tourism in the communities where they thrive.
But they're also very much a grassroots phenomenon, with many of the founders taking hold of the idea, almost as a whim, and continually breathing even more energy into the local creation, with businesses and the entire surrounding community benefiting from what happens next.
Some of the more prominent film festivals around the state include:
Ann Arbor Film Festival
The Ann Arbor Film Festival happens to be the oldest in Michigan and the third oldest in North America (only events in Columbus, Ohio, and San Francisco have been around longer).
Leslie Raymond, herself a filmmaker and, as she describes it, "an artist that works with moving films," is the executive director of the festival, with this year being her fourth.
In March 2018, Ann Arbor will host its 56th iteration of the six-day event.
It was 1963 when the late George Manupelli, a painter and collage artist who was teaching at University of Michigan, launched the event. He died in September 2014 at the age of 82.
Raymond points out that Ann Arbor was something of a hotbed of the countercultural movement of the day, which likely was reflected in the early programming.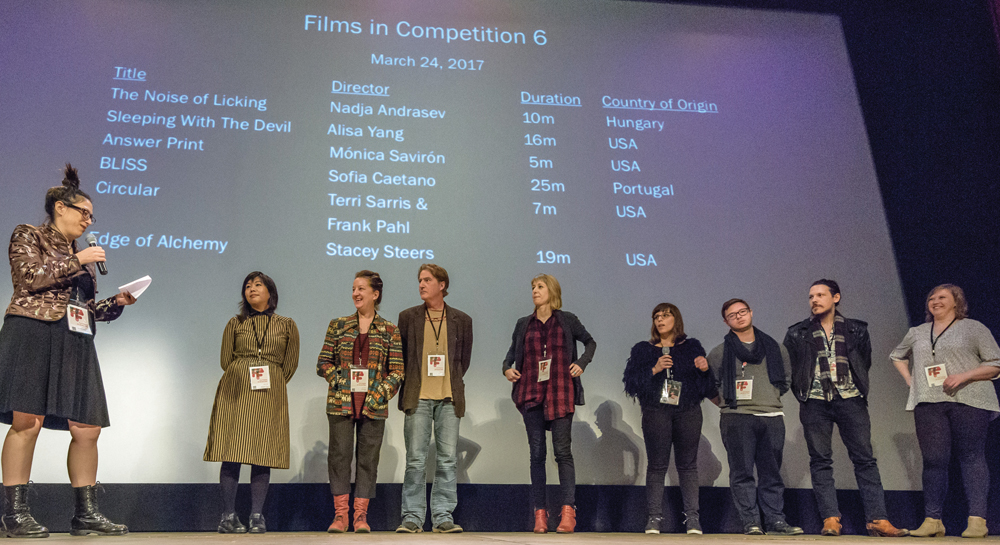 The festival was also seen as being a derivative of the ONCE Festival of New Music, which focused on electronic music and experimental music between 1961 and 1966, itself part of the ONCE Group that was birthed in the late 1950s.
"It was about working in different media and organizers would project film onto the performances," says Raymond. "Today, interdisciplinary works are not a big deal, but it was pretty new back in those days and it's something that in many ways has helped define who we are today. We've grown out of the root of what was going on in Ann Arbor in those days."
Today, the Ann Arbor Film Festival runs on a budget of just over $400,000, with four full-time employees and a group of interns.
Raymond says being able to offer visitors and residents a "special kind of experience" is very much the heart of what the festival continues to offer to the community.
There's little question that events like the Ann Arbor Film Festival are a magnet for tourism, although Raymond can't be much more specific than suggesting there's a "six-figure" range of benefit to the business community.
"We get a lot of support and we have a pretty robust community partners program," said Raymond.
Waterfront Film Festival
Heading north and west from Ann Arbor is the Waterfront Film Festival, a once-iterant event that now has its own home in Holland, Mich.
Co-founded by Hopwood DePree, a filmmaker/actor who grew up in Holland before heading to Hollywood, Waterfront began in 1999, hopping around different Lake Michigan communities, including Saugatuck, which hosted the festival for 15 years.
The festival, which was co-founded by Hopwood's sister, Dori DePree, has also been held in South Haven.
Earlier in 2017, the festival announced it had secured a permanent facility, a former auto body shop that serves as its headquarters and offices.
The multi-purpose industrial site has five large garage doors that roll up to create a unique indoor/outdoor gathering space, made possible in part by a matching grant from the Michigan Council for Arts and Cultural Affairs.
It's a move that has significantly lowered the festival's overhead costs, says Hopwood.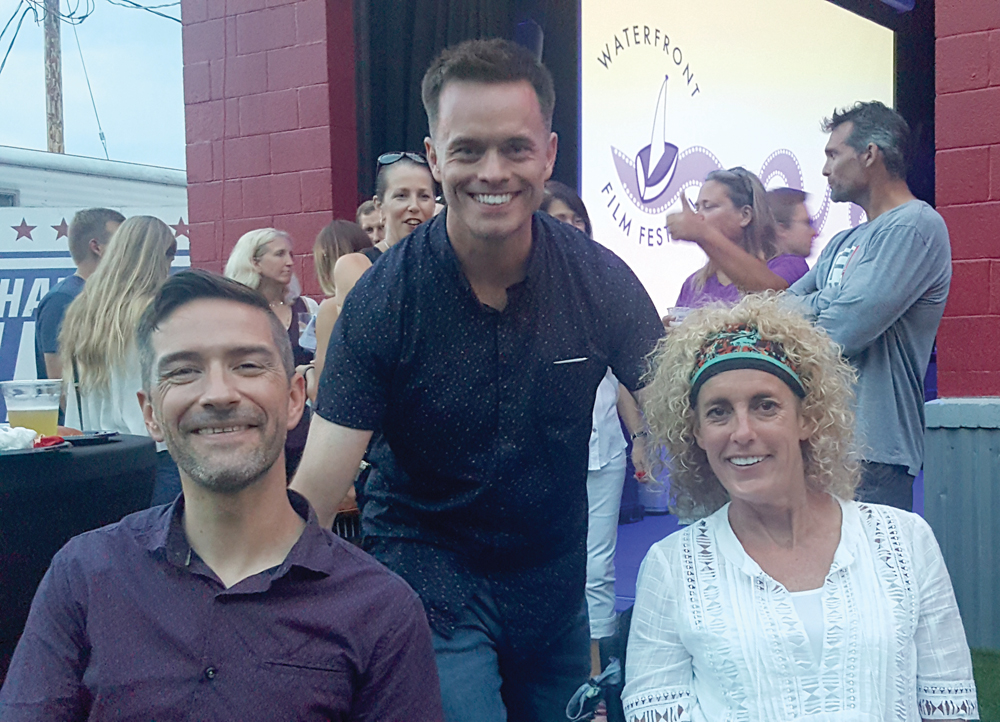 "Just not having to set up and break down things is a great thing in itself. We don't require as many sponsors and we aren't as likely to burn out our volunteers, as we've eliminated some of the work that was required when we were renting," he said.
The new home also gives organizers the opportunity to transition their operations, going beyond the four-day festival toward individual screenings and the capability of offering year-round events.
"We've ranged in size over the years," notes Hopwood DePree. "Sometimes we do 70-plus films, but this year it was just one, a total reinvention, but it was a cool way to do it."
The film, "The Ataxian," is a feature-length documentary that centers around Friedreich's ataxia, a relatively unknown progressive neuromuscular disease for which there was no medication or cure.
In the film, Kyle Bryant, who was diagnosed with the disease, eventually is confined to a wheelchair, but enlists the help of three friends, including one with the disease, to create a "Race Across America" to raise funds.
The Waterfront Film Festival, itself a nonprofit, took on the cause, at least in part due to a connection with Holly LeBlanc, a local Holland resident who was diagnosed with Friedreich's ataxia. She passed away on July 21, 2017.
Hopwood DePree, who returns to Holland every summer after working in Hollywood, says the goal of the Waterfront Film Festival has always been to bring awareness to Michigan.
"We want to elevate the area to national recognition and a lot of that has already been achieved," he said, referring to its status as one of the five or 10 favorite film festivals.
Traverse City Film Festival
Further north is another iconic event, the Traverse City Film Festival, a "youngster" in terms of how long it's been around (2005), but arguably one that is noteworthy, not just through the notoriety of one of its co-founders, filmmaker Michael Moore, but its role in adding a new cultural offering to downtown Traverse City.
Meg Weichman is the festival's creative director and a former intern who grew up in Okemos, Mich., before heading to New York University where she earned a degree in film.
"In 2005, downtown Traverse City was vacant, with nothing open past 9 p.m. and some businesses were closing as early as 6 p.m.," she says.
Moore, whose 2002 "Bowling for Columbine" won an Oscar for best documentary, curates the films along the festival's mission to show "Just Great Movies."
His fellow co-founders are author Doug Stanton and photographer John Robert Williams.
Part of the cultural rebirth that the film festival has brought to Traverse City includes the restoration of the State Theatre, which was donated to the film festival by the Grand Traverse Rotary Charities in May 2007 and subsequently restored, reopening in November of the same year.
While Moore was key to driving the restoration campaign, the support for the effort was widely community based.
Weichman says that while today's film festival has hit its maximum, even with the State Theatre, organizers are committed to keeping the energy flowing.
"About 30 percent of the tickets are free and we pride ourselves in making the festival experience accessible to everyone," she says.
But don't look for corporate sponsorship anytime soon.
"It's a grassroots effort that's funded by local businesses," she said.
Capital City Film Festival
Heading south to Lansing we find the Capital City Film Festival, where co-director Dominic Cochran, a 20-year veteran of the film industry, has seen his love of film evolve into the creation of the event nearly eight years ago.
"There weren't a lot of filmmaking events going on," says Cochran, whose co-director at the festival is Payal Ravani. "Instead of complaining about it, we decided to make it happen."
What evolved was what Cochran calls an "audience-looking festival" that offers a curated experience, most recently with 370 submissions from 34 countries and about 75 films (from 25 countries) making it to the screen.
The event is run by volunteers, with just one paid coordinator hired to "help us get organized," notes Cochran, who hopes to be able to hire an executive director in the next two to three years.
Hell's Half Mile Film and Music Festival
Farther east, in Bay City, Mich., is the colorfully named Hell's Half Mile Film and Music Festival, an event whose name is a reference to a stretch of Bay City's Water Street that decades ago became notorious for gambling dens, bordellos and rough-and-tumble bars.
While those days are long gone, the name has enough historical cachet that event organizers, including Alan LaFave, co-founder and director, used it as something of a conversation starter and a nod to the past.
LaFave says the success of the Traverse City Film Festival was also part of the inspiration for Hell's Half Mile Film Festival, which has been going on in Bay City since 2006.
"We wanted to 'right size' it for Bay City/Saginaw/Midland," says LaFave, an advertising and public relations graduate of Grand Valley State University who works full-time for a local marketing and design firm.
The local film festival launched with a link to the Bay Arts Council with a promise by LaFave that there wouldn't be any financial impact associated with the new venture, a pledge that was kept.
"We've been able to budget ticket revenue as starter funds for the next year," says LaFave.
While there are filmmakers involved in the event, LaFave says it's the "pure love of bringing film and music to the community" that drives the effort.
And what about the music part of the festival?
LaFave says that while film came first, several years of investing in various showcases has helped to build an audience that is at least as passionate about music as it is about film. And the two seem to have made the total stronger and culturally more diverse in many respects.
"There's a good crossover between the audiences that are dedicated to music and film," he says.
Strong support from the downtown business community, a good number of them located within three blocks of the venues used by the festival, has helped on the economic benefit side and hotels have become involved as they see the potential for the proverbial "heads in beds" with people from nearby Midland and Saginaw starting to stay over.
Cinetopia Film Festival
Another Ann Arbor-based event is the Cinetopia Film Festival, launched by Russ Collins in 2012.
That first event drew about 5,000 people, but last year Cinetopia expanded to include Dearborn and Bloomfield Township, upping its audience to 22,000.
Collins has said a passion for cinema is at the heart of the event, as well as a history of filmmaking that was tied to the early days of the auto industry, when Michigan ranked second only to Hollywood.
This year, Cinetopia added new venues, including Cornman Farms in Dexter, and continued with partnerships involving the Detroit Film Theatre at the Detroit Institute of Arts, the Wright Museum of African-American History in Detroit, the Arab American National Museum in Dearborn and the Maple Theatre in Bloomfield.
Some 115 screenings of 64 features and shorts from around the world were part of the Cinetopia experience this summer (the event ran from June 1-11, 2017).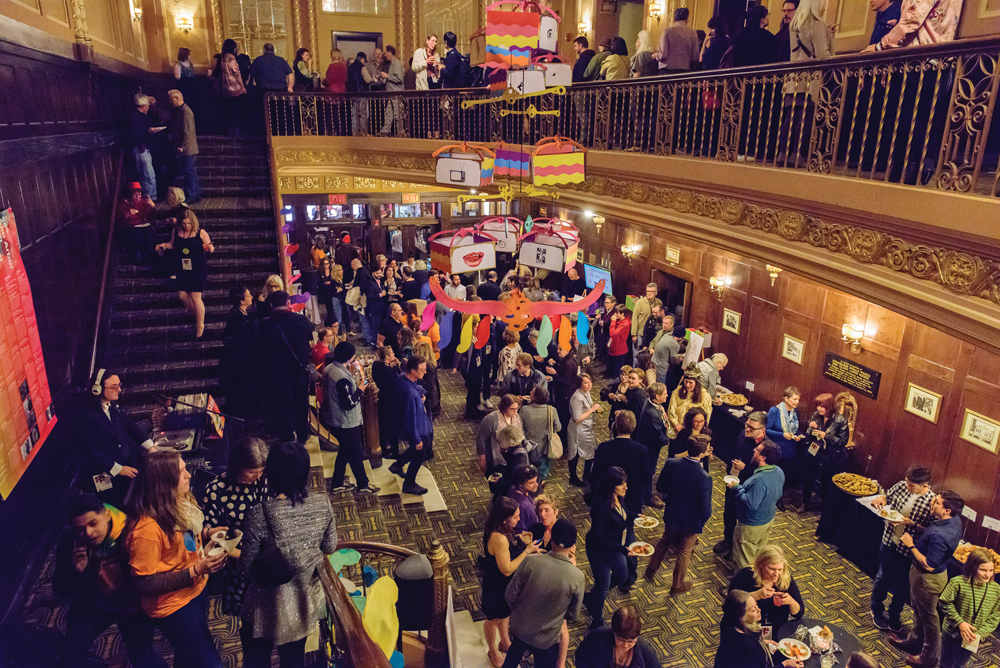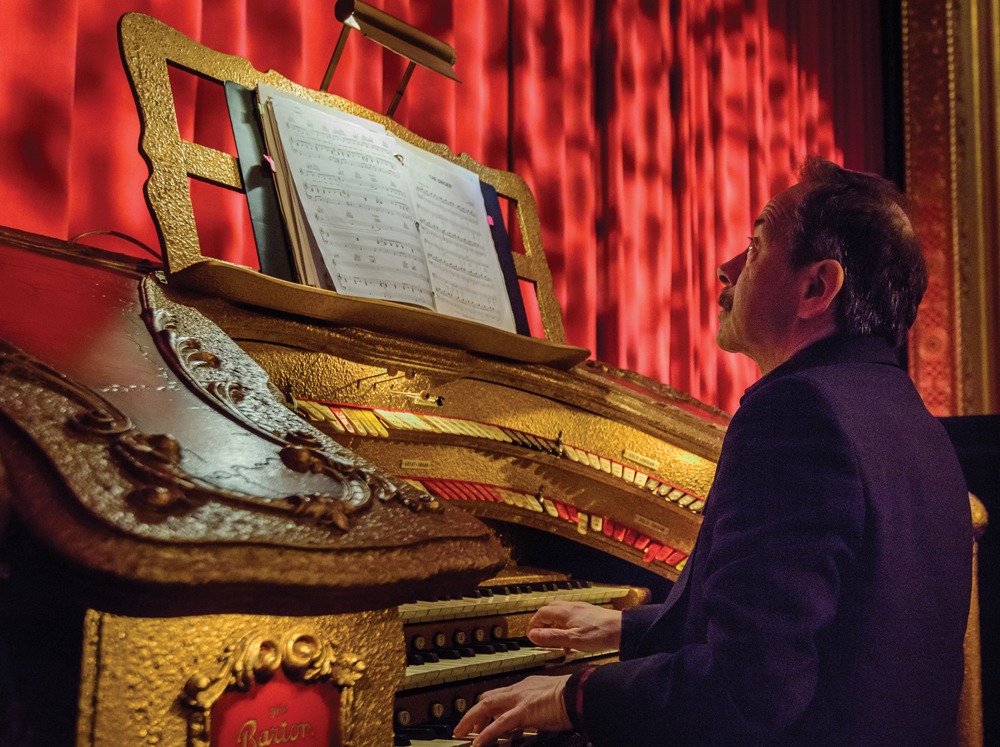 Made in Michigan Film Festival
While the vast majority of film festivals have a broad appeal to their local audience, one, the Made-in-Michigan Film Festival, a nonprofit located in Frankenmuth, makes independent films made in the state its exclusive focus.
It's giving Michigan filmmakers exposure through a venue to display their work that organizers say enhances the quality of economic and cultural life.
This year was the festival's eighth year and being in Frankenmuth, one of the state's most popular tourist destinations, has been a mutually advantageous arrangement.
The 500-seat Bronner Performing Arts Center is one of the festival's venues, along with several others located throughout the city.
Michigan filmmakers are encouraged to take advantage of the festival's local focus.
State Involvement Helps
From the perspective of the state, supporting the various film festivals is an ongoing strategy, says Jenell Leonard, who serves as the director of the Michigan Film and Digital Media Office, a position she's had since February 2015.
While specific levels of financial resources supporting film festivals are tied to the marketing and promotional efforts that flow back from organizers, about 20-25 festivals receive amounts ranging from $500 to $25,000.
"Our goal is to attract and retain talent in the state," said Leonard. "And part of that is encouraging people who have left to come back to Michigan."
There is also an ongoing strategy to develop a "creative chamber" through work with five communities: Marquette, Traverse City, Grand Rapids, Ann Arbor, and Detroit.
Taking a broader perspective to the state's support of film festivals is John Bracey, executive director of the Michigan Council for Arts and Cultural Affairs, which is part of the Michigan Economic Development Corporation.
While not by any means focused just on films, the Council does partner with the Michigan Festivals and Events Association as it continues to do what it can to promote film festivals.
Funding for the events is done on a competitive basis, says Bracey.
"It's not like we're going around and looking for them," he said. "They have to do an application and compete with everyone else and I think a lot of them do quite well in that regard."