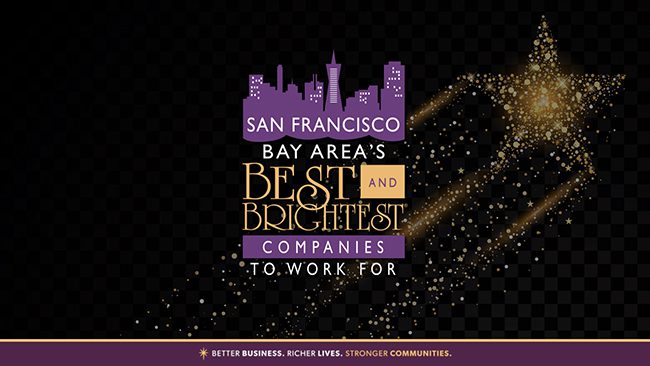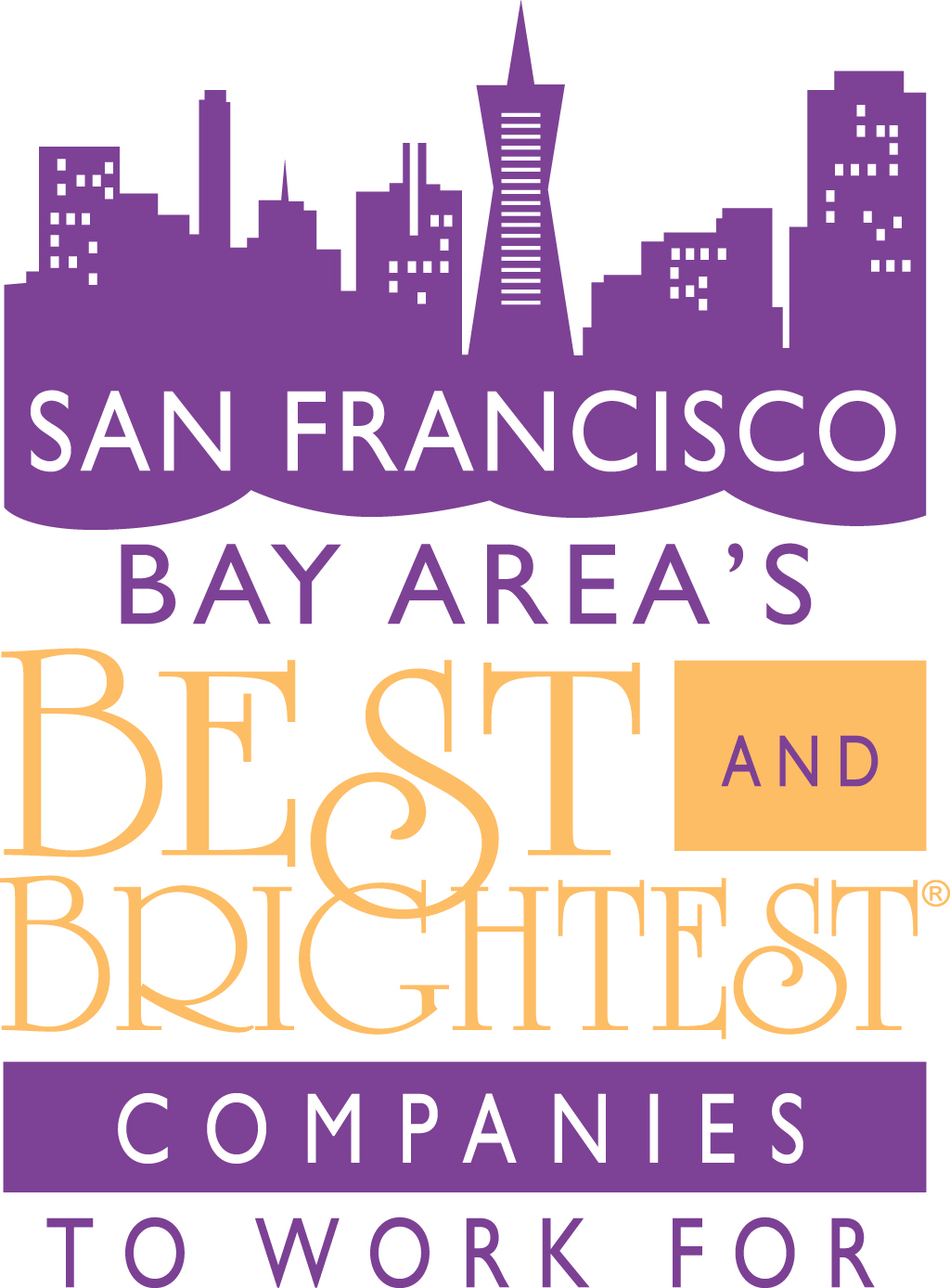 The competition to become one of the Best & Brightest Companies to Work For in San Francisco Bay Area has always been strong.
And the companies vying for the honor this year didn't disappoint, as the Best & Brightest Programs honored more than two dozen of the Bay Area's best companies.
Winners were honored this week at a virtual ceremony to cap off the 2021 Illuminate Business Summit hosted by Corp! Magazine, the National Association for Business Resources and the Best and Brightest Companies.
"The Best and Brightest is a powerful community of elite leaders who share ideas and practices, and have proven they are employers of choice. Best and Brightest winning companies have also been a voice for important actions in creating a sustainable culture that works, ensuring the wellbeing of their employees come first," said Jennifer Kluge, President and CEO, Best and Brightest Programs.
The categories applicants were scored on include: Compensation, Benefits and Employee Solutions; Employee Enrichment, Engagement and Retention; Employee Education and Development; Recruitment, Selection and Orientation; Employee Achievement and Recognition; Communication and Shared Vision; Diversity and Inclusion; Work-Life Balance; Community Initiatives; and Strategic Company
Performance.
Three companies were honored as "Elite" winners during the ceremony:
· Blackberry, which provides enterprises and governments with the software and services they need to secure the Internet of Things.
· Pulsepoint, a technology company that interprets hard-to-read signals across the health journey and unifies these digital determinants of health with real-world data to produce the most dimensional view of the health customer.
· Horizon Therapeutics, Horizon Therapeutics plc is a biopharmaceutical company focused on researching, developing, and commercializing medicines that address critical needs for people impacted by rare and rheumatic diseases.
With over 20 years of experience conducting the Best and Brightest competitions, the National Association for Business Resources (NABR) has identified numerous best Human Resource practices and provided benchmarking for companies that continue to be leaders in employment standards.
This competition scores potential winners based on regional data of company performance and a set standard across the nation. This program celebrates those companies that are making better business, creating richer lives and building a stronger community as a whole.
Here's a shout-out to the Bay Area's Best & Brightest Companies, including:
3Degrees Group, Inc.
Alter Eco Foods
ARCO/Murray
Associa
Bitly
BlackBerry
Cakebread Cellars
CBIZ
Center for Social Dynamics
Clune Construction
Codexis, Inc.
Digitas
Discover Hope Behavioral Solutions, Inc.
Everlaw
HealthFlex Home Health Service
HED
Horizon Therapeutics
IGEL Technology Inc.
Intersect ENT
Ledson Winery & Vineyard
OneDigital Health & Benefits
PAN Communications
Petaluma Health Center
Phaidon International
Pulsepoint Inc.
Schoenberg Family Law Group, P.C.
Soliant Consulting
The Logical-R Joint Venture, LLC
UPSIDE Foods
WorQFlow Solutions