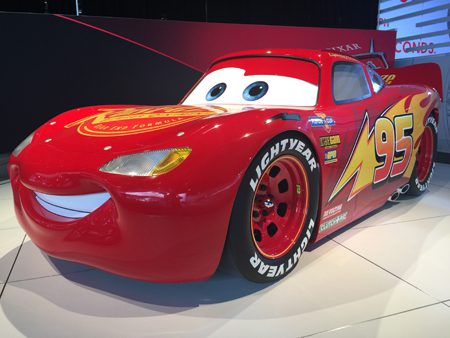 It's that season again.
People across the United States, at least those who live in regions where there's some "traditional" sense of weather distinction, experience four seasons—spring, summer, fall and winter.
But when it comes to auto buyers—and more particularly the 16,680 franchised new car and truck dealers belonging to the National Automobile Dealers Association—we're now in "auto show" season, a time when millions get ready to do their pre-dealership shopping.
From September (in Miami and Oklahoma City, where millions of Oklahoma State Fair visitors see cars as part of a show integrated within the grounds) right through April, when the New York International Auto Show takes place, people in every region of the nation have their calendar dates circled as the time when they head to whatever regional show they've made a tradition of attending.
The vast majority are typically three, perhaps four days in length, from Friday through Sunday, organized either directly by the area's dealership group or contracted out to a production company, one being Motor Trend Auto Shows, the subsidiary of the magazine publisher, which runs nearly two dozen events.
In the Midwest, it's the North American International Auto Show, arguably the "big daddy" of productions and the only one that's sanctioned on a yearly basis by the International Organization of Motor Vehicle Manufacturers (OICA), which is headquartered in Paris.
The NAIAS—more colloquially referred to as the "Detroit auto show" (although from a branding purpose, the former is preferred, often pronounced "n-EYE-as")—comes around right about now, with Preview Week just wrapped up and the public show starting Saturday, January 14 and running through Sunday, January 22, 2017.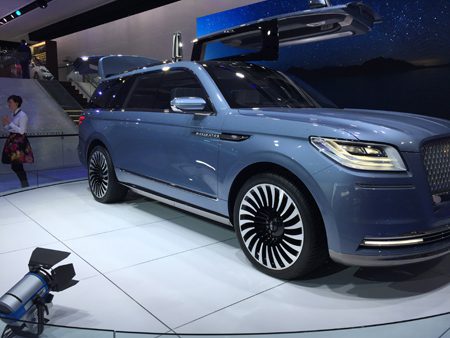 But the show, which takes over a completely renovated Cobo Center adjacent to the Detroit River, is really a show in at least three-parts, only one of which will be attended by more than 800,000 paying customers. There were 815,000 in 2016, the highest number since a peak of 838,000 attending in 2003.
The first of those three parts is Press Days, which began with press conferences on Sunday, January 8 (a highlight being John Lasseter, chief creative director of Disney/Pixar, unveiling a full size—apparently drivable—"Lightning McQueen" from the upcoming Cars 3 movie).
An estimated 5,000 accredited media from the U.S. and 60 different countries, according to NAIAS officials, attended more than 40 press conferences, events typically held at the space rented by manufacturers for the public show and lasting enough time for the key messages about features and "design cues" to be conveyed to reporters and photographers ready to spread the word to their audience.
On the heels of Press Days are another two days where members of the auto industry poke and prod their way through vehicles. Here it's not unusual to see engineers, calipers and tape measures in hand, on their knees taking stock of what their competitors plan to bring to dealerships in the weeks or months ahead.
This year, another event, AutoMobili-D, occupied the Atrium area of Cobo Center and a significant part of the lower level of Cobo, with displays from a wide selection of companies and organizations intent on reshaping the future of transportation.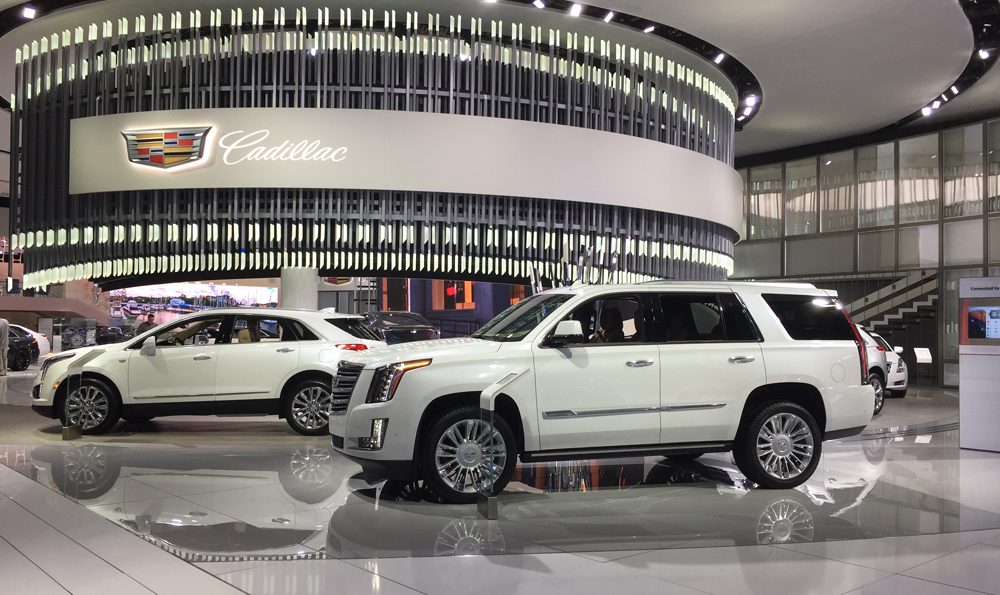 "The way the world views mobility is being reshaped and redefined right here in Michigan," said Rod Alberts, executive director of both the NAIAS and the Detroit Auto Dealers Association. "There's unparalleled research, design, testing and infrastructure development happening right in our backyard. When coupled with the global stage NAIAS provides, this creates the ideal venue for both established companies and tech startups alike to showcase their technologies and future products to an unrivaled concentration of industry peers and international media."
Next year's version will almost certainly be bigger than this inaugural year, with potential exhibitors who had held back likely clamoring to be involved and show organizers having some 30,000 additional square feet of space available to accommodate the demand.
For the majority—the estimated 50 percent or more of the public who tell researchers they intend to buy or lease in the next year—it's the show dates that are of the most interest.
This year heavily emphasizes the introduction of electrified or hybrid electric plug-in models, along with ultra-luxurious brands like Lincoln, which has physically distanced itself from its Ford parent exhibit space.
Consumers will be taking note of the increased connection features a vehicle has to offer, with GM, as one example, inviting visitors to plug in their own iPhone or other smartphone device to an entertainment system to see for themselves how things could play out.
Whether it's the Detroit show a prospective buyer attends or any of the other regional shows running through April, one thing is certain: dealers are counting on a subsequent surge at their showrooms, especially after production topped 17 million vehicles in 2016.