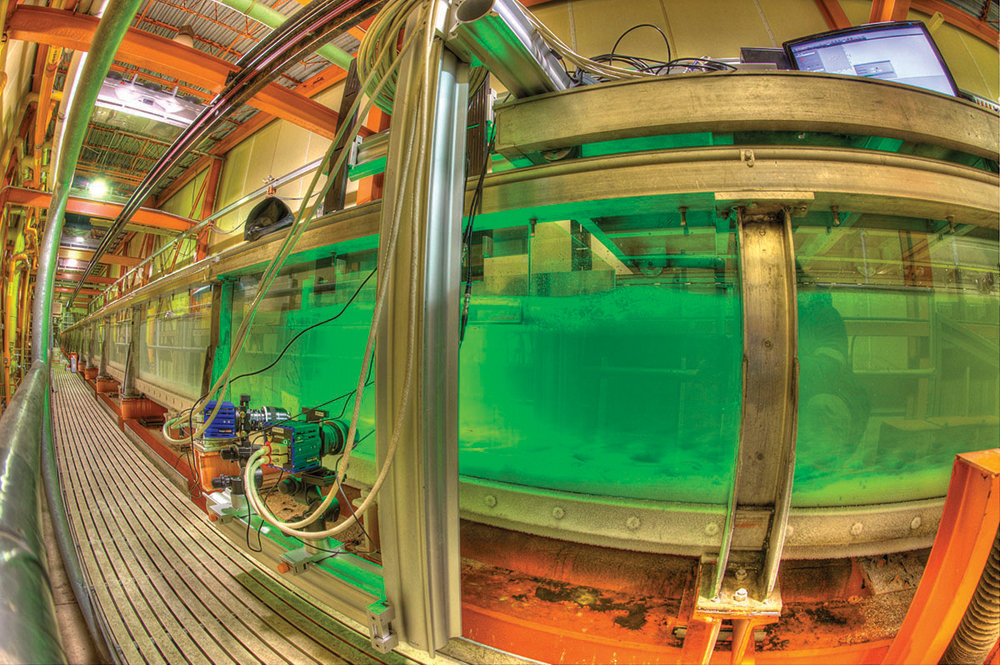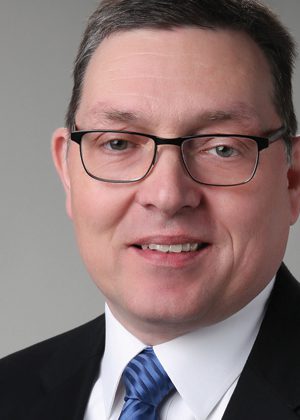 Bottles of pills and prosthetic legs—it may not be the first thing that comes to mind when thinking about what is driving Michigan's economy, but it should be.
While the manufacturing industry is slowly climbing the recession recovery ladder, the bioscience industry has sprung back to life.
In Michigan the bioscience industry saw an uptick of 1,760 companies in 2012 from 1,595 companies in 2007, according to a recently released report from Biotechnology Industry Organization (BIO). This contrasts with an overall 17.3 percent reduction in the number of businesses in Michigan that occurred during that same time span.
The Washington, D.C., trade organization reported that increase represented 2,610 new Michigan jobs in that two-year span.
"From 2007 to 2012 there was an uptick in the industry and that was a bad economic time in Michigan," says Stephen Rapundalo, MichBio CEO. "Despite the lagging economy the industry was still clearly growing. The (BIO) report showed that while the pharmaceutical sector did have a small loss from 2003 to 2007 with lots of consolidation and closing facilities, it began to stabilize after that, which is an improvement."
And over the past 10 years, 56 percent of the venture capital investments in Michigan have been in life science.
What are biosciences?
Rapundalo said the bioscience industry is broken up into five sectors – agriculture and industrial environment, medical devices and equipment, pharmaceuticals, research diagnostics and testing, and bioscience distribution.
"In Michigan the two largest bioscience industries are the medical device sector and pharmaceuticals," says Rapundalo.
Both are considered life science industries.
Michigan is now ranked number 10 in the country in the size of its medical device sector, says Rapundalo.
The sector is continuing to grow despite the new 2.3 percent Medical Device Excise Tax on the sale of certain medical devices.
"There are more than 600 life science companies in Michigan," says Paula Sorrell, Michigan Economic Development Corporation vice president of entrepreneurship, innovation and venture capital.
Large company examples are Stryker and Pioneer Surgical, she said. Early stage company examples include ProNai, Vesteron, RetroSense, Algal Scientific, Delphius, DeNovo, and Tissue Regeneration Systems.
Jobs produced by the industry
Rapundalo says the average pay for bioscience jobs is near $81,000 a year.
"Jobs produced are very high paying ones for the entire industry," says Rapundalo. "Pay can be higher depending on what sector you are in. Some jobs can pay as high as $95,000. These are the kind of knowledge-based jobs that you want to have in your economy with very productive folks."
In comparison, manufacturing jobs pay less on average. Bioscience jobs can create workers whose salaries are large enough to allow them to buy more than just the basics—a factor that is seen as essential to economic growth.
"Jobs span from entry level positions that just require an Associate's Degree up to PhD level positions," he says. "There are quite a range of jobs as well from the very technical side to the non-technical side which includes business development, marketing and product development."
Rapundalo says it is important that universities understand the sector's needs so they can produce graduates that meet those needs.
"This industry is also a way to retain talent," says Rapundalo. "Instead of having talented graduates leave, the bioscience industry can present reasons and opportunities for them to stay."
Why is Michigan seeing growth?
Michigan is a hotbed of growth for bioscience companies for many reasons; one of those is localized talent.
Michigan has a clear strength in advance manufacturing. Many of the manufacturing workers experienced job losses during the recession, resulting in available skilled workers who could transition into the bioscience industry.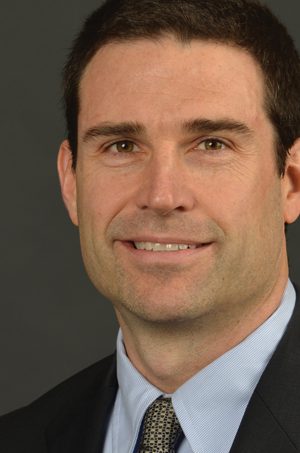 "In Michigan we already had the technology and capabilities to advance manufacture medical devices," Rapundalo says. "In a time when the economy was shaky, it was safe for investors to focus more on medical devices than pharmaceuticals because medical devices were faster to market and produced a quicker return."
Rapundalo says as the population of Michigan is aging, it is producing a greater need for medical devices such as prosthetic knees and hips.
Steve Haakenson, executive director for Biosciences Research and Commercialization Center, within Western Michigan University's Research Foundation, says the financially able baby boomers can be thanked in part for the growth.
"There is an aging population who are adding to the need and desire for further resources spent on their personal health and life longevity," Haakenson says. "They are also willing and financially capable to spend a great deal on their personal health and life longevity."
Research testing has also been a growth area with a 35 percent increase in growth of companies, he says.
Rapundalo says the slew of Michigan talent also resulted from workers who came out of the pharmaceutical consolidation without a job.
When companies like Pfizer consolidated it produced much out-of-work talent with transferable skills who decided to just do something a little bit different within the same industry.
"A few years ago Pfizer had numerous facilities in the state which they closed and moved operations elsewhere," Sorrell says.

"The MEDC stepped in to provide funding to scientists who wanted to stay here and start companies. Many of them did. Some were product development companies and some were contract research organizations."
Sorrell says the MEDC, the University of Michigan, and Michigan State University all worked together to maintain the former Pfizer facilities, which now serve as incubators for early stage life science development companies.
Early stage funding is also provided to companies by the Michigan Strategic Fund through the MEDC to help companies get started.
In addition, Sorrell says Michigan houses many strong hospital systems, including Henry Ford, Karmanos, Beaumont, and Spectrum Health, that also commercialize new products.
"This industry also wouldn't exist if we didn't have a rooted availability of academic research, discovery and innovation at world class universities," Rapundalo says. "Especially the big three research universities in the state (University of Michigan, Michigan State University, and Wayne State University)."
Research universities also receive significant federal funding to conduct research, adds Sorrell.
"The largest source of federal funding in the state comes from the National Institutes of Health," Sorrell says. "The University of Michigan Medical School has over $1 billion in funding alone, but (Michigan State University) and the Henry Ford Health system, and Wayne State University are also recipients of significant federal research funding in life sciences."
Sorrell says the large amounts of federal funding create a large pipeline from which new companies and products can be formed.
Rapundalo agrees, saying people take that intellectual property gained from research and try to capitalize on it. Many research companies have started in university research labs first.
"Another reason why Michigan attracts these companies is that we offer a low cost of doing business," Rapundalo says. "The other major hubs in the country have a higher cost of talent and goods."
The other three major bioscience hubs include Cambridge, Mass.; San Diego, Calif.; and the San Francisco Bay Area.
Rapundalo says doing business is much cheaper in Michigan.
"Michigan also offers a lot of support services for the industry," he says. "The state has done a nice job putting in place incentives and programs to help companies along the way."
One incentive includes SmartZones, which offer supportive business services.
SmartZones play role in growth
SmartZones can offer services such as business acceleration programs, startup services, wet lab space and investor connections, among other services.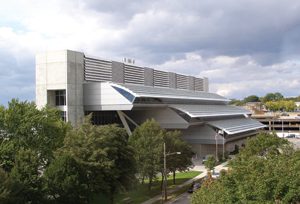 The areas offer a physical location for like-minded businesses to locate in a cluster, which allows for easier networking.
Sorrell says the SmartZones provide distinct geographical locations where technology-based businesses, entrepreneurs, and university talent locate in close proximity to assist each other in their endeavors.
"SmartZone technology clusters promote collaborations between local governments, economic development agencies, universities, industry, and research organizations with the goal of creating and growing technology-based businesses and jobs," Sorrell says. "New and emerging businesses in SmartZones are primarily focused on commercializing ideas, patents, and other opportunities associated with R&D activities."
SmartZones are funded by local entities, local tax increment financing, and state and federally funded programs.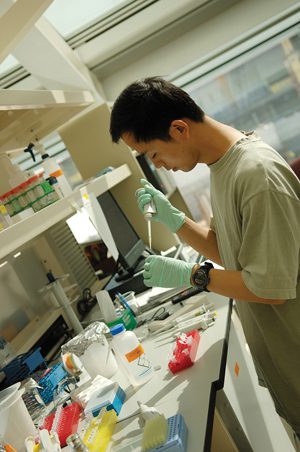 Since 2011, the Michigan Strategic Fund board has provided about $18 million to incubators and accelerators in Michigan to assist early stage companies within a SmartZone.
Rapundalo says creating the 16 SmartZones, nine of which have a bio life science component, such as a wet lab, is one of the smartest things the state has done.
"SmartZones are more than just an incubator. By having a wet lab and offering actual laboratory space it means that researchers and developers actually have laboratory benches do to work at," Rapundalo says.
The wet labs provide low rental rates for lab space and high-tech equipment that beginning startups may not be able to afford on their own.
"The wet labs also provide things like Internet, phone, photocopying – all the overhead and extra costs that are hard to handle when you're first starting off," Rapundalo says.
The idea is that the startup bioscience companies eventually move out of their rented wet lab space into a permanent physical location, eventually creating a full-fledged company.
"A lot of these scientists and researchers have discovered great things but they may not have the business background to know how to find investors and build a business plan," Rapundalo says. "SmartZones offer connections and services to help them do that at a low cost."
Without SmartZones, businesses would have to find all of the resources on their own, which takes time and costs money.
Michigan bioscience clusters
Rapundalo says the main Michigan clusters of the bioscience industry are in Ann Arbor, Kalamazoo, Grand Rapids, Detroit and Oakland County, with two-thirds of the industry clustered along and south of the Interstate 96 and I-696 corridor.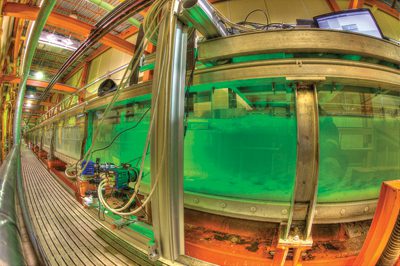 In Grand Rapids, the growth of the bioscience industry has been attributed to the Medical Mile – an area within the city that has been designated for medical-related development.
"West Michigan has experienced some real growth in both bioscience and specifically medical devices over the past five-to-seven years," said Tim Mroz, vice president of Marketing and Communications for The Right Place Inc., an economic development organization in Grand Rapids.
In the same way SmartZones offer opportunities to cluster, the Medical Mile also provides a chance for businesses to collaborate in a common area within the city.
"Open collaboration among area businesses, our unique strength in engineering and applied sciences, our unique strength in commercial and industrial design, and the marketing efforts of The Right Place bring West Michigan's story to the world," he says.
Mroz said that bioscience and medical device manufacturing has a much larger margin in the West Michigan area than other manufactured products.
Ann Arbor has also been experiencing a growth in the bioscience industry, says Skip Simms, senior vice president of Ann Arbor SPARK, the economic development organization in Ann Arbor.
"(Ann Arbor is) seeing more entrepreneurs start bioscience businesses," Simms says. "Most importantly we're seeing startups move toward second stage, like Akervall Technologies, a company that started here in Ann Arbor and now moved to a facility in the region where it will begin production and distribution of its SISU mouth guard product."
Simms says Ann Arbor offers talent to these businesses as well as a catalyst for growth.
"The Ann Arbor region offers incubators and accelerators, like SPARK Central and SPARK East, along with investors, wet lab space, and a strong network of experienced professionals in the industry."
Simms says the hub of the combined assets creates an opportunity of resources for beginning entrepreneurs.
Simms says research universities are also part of the ecosystem that's supporting the bioscience industry, and Ann Arbor is able to offer that.
"(The) University of Michigan offers wet lab space to these companies, and the talent that they need to keep moving their technologies forward," he says. "Research universities are also the source for the ideas that companies are started on. A company will take an idea that was born at a research university and work to make that idea a profitable business."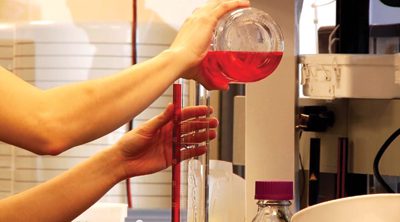 WMU's Haakenson says the Kalamazoo area is thriving as well.
"There are several organizations that the Kalamazoo community continues to be very supportive of the entrepreneurial human capital and has grown biosciences service organizations that support the industry," Haakenson says. "These service organizations provide a great deal of know-how to those who have a novel idea which they believe would have a commercial demand."
Haakenson says equipped space and similar collaboration within the working environment are essential to providing growth and success within the industry.
Haakenson says the Biosciences Research and Commercialization Center in Kalamazoo provides early stage assistance and pre-seed funding to startup companies in the life sciences sector.
"These companies struggle to find the necessary funding, or enough funding, to develop a commercial product to get them started," Haakenson says. BRCC assists companies with these obstacles.
The trend shows that the bioscience industry thrives in Michigan where supportive services are offered.
Diversifying Michigan's economy
The growth of the bioscience industry is helping to diversify Michigan's economy, meaning the state's economy is not solely reliant on one industry, like the once-dominant automotive sector.
"Where other industries have been tanking, like the automotive industry, the bioscience industry was much quicker to recover," Rapundalo says. "This industry is a great way to diversify because it keeps talent here and develops high-paying jobs."
Sorrell agrees, saying that 56 percent of the venture capital investments in Michigan over the past 10 years have been in life science.
"Life science companies and associated research activity have proven to draw talent, high-paying jobs, and large federal and private funds," she says.
Rapundalo says it is a flourishing industry because it is an industry that touches lives.
"We are dealing with the health and welfare of human kind, everything from feeding and nutrition to health care," he says. "If nothing else, the whole health care aspect of biosciences is growing like crazy as pharmaceuticals become more complex with a demand for personal medicine. It is up to our industry to meet that demand. Investors are banking on that to grow their money."
Haakenson says in order to maintain a diverse economy in Michigan, the state's bioscience industry needs to expand faster than the overall trend.
"With the auto industry once again strong, now is the time for Michigan to focus on further diversifying in other sectors, specifically bioscience, in order to prepare for a less harsh impact when auto and manufacturing in general has another slowdown," Haakenson says.
Haakenson says that due to the demand within the life science and bioscience sectors, he does not believe that Michigan will see a harsh slowdown in the bioscience industry even if another downturn arises.