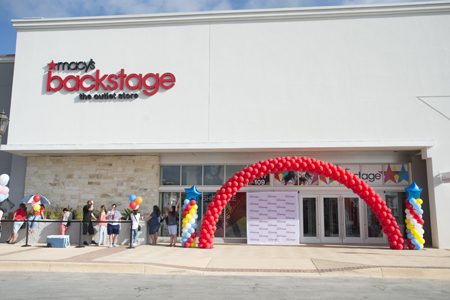 Bargain hunters, rejoice: Macy's is actively expanding its Backstage The Outlet Store brand, a "store within a store" that officials say blends an "outlet experience" with a traditional department store.
Intended to offer shoppers a new discount destination, the "Backstage" brand appears to be gaining traction.
As evidence of that, Macy's is opening its first "Backstage" in Michigan, with a grand opening scheduled for its Fairlane Town Center store in Dearborn, Mich., on Saturday, June 17 at 9 a.m.
Macy's officials are positioning the Backstage experience as being able to deliver entertainment and an all-access, VIP pass to fashion and savings. Designed to spotlight new product on a faster turn-around, the smaller format of Macy's Backstage in metro Detroit allows shoppers to spot the latest trends and score the best deals in an easy to shop and easy to find store environment.
At approximately 21,900 square feet, Macy's Backstage refreshes its merchandise offerings with speed and style thanks to its stellar cast of sales associates, known as the Backstage Crew. Fashion, home, cosmetics, gifts, active wear and jewelry all have a starring role on the selling floor, and at great savings. Taking "Center Stage" on the red carpet will be a special dedicated space in the store where the latest trends, themes and styles get top billing to inspire the shopper.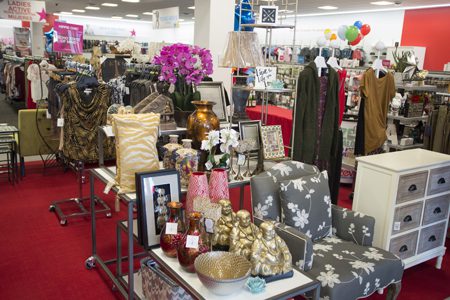 Under the direction of its own team of buyers and planners, Macy's Backstage outlet stores will offer a wide selection of merchandise from the previous season, as well as fresh merchandise from new brands and internationally recognized labels including celebrity brands. Apparel and accessories brands not currently carried at the full-line department store pop up at Macy's Backstage outlet stores giving even more reason for fashion-forward shoppers to pop in and check out the weekly or daily deliveries.
Jacqueline King, manager of Media Relations for Macy's Inc. highlighted some of the reasons why Macy's Backstage is growing in Michigan and elsewhere.
Q: Why put this store in Michigan/Metro Detroit?
A: Each Macy's Backstage location is carefully selected based on the location, what surrounds the location, customer mix and local buying habits. Macy's Backstage will also debut within the Macy's Oakland Mall store in Troy and Macy's Lakeside Mall store in Sterling Heights throughout the summer. (Specific dates to be announced).
Q: What do you like about the retail scene right now?
A: Off-price shopping is continuing to grow at a fast rate. In fact, off-price buyers now account for a third of all consumers. Seventy percent of Millennials shop off-price. Through the off-price business, Macy's can acquire younger and more diverse customer base. With our existing Backstage stores, we have already seen a substantial increase of women under 40.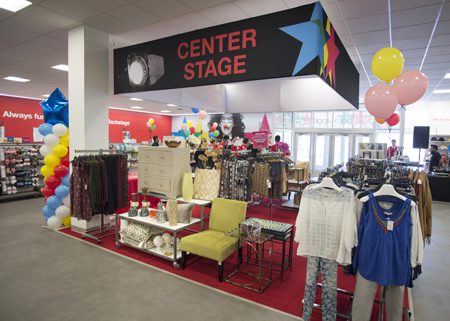 Q: What are the challenges online, other shopping issues have on Macy's Backstage and how does this retail concept address it?
A: Given the dynamic nature of the retail landscape, we are constantly working to improve and evolve our strategy, making everything we do more relevant to our customers and keeping up with their fast-paced lifestyle. Macy's is focused on contemporizing our business, ensuring that when customers enter Macys – whether it be online, on our app, or one of our brick and mortar stores – they experience a brand that they love. Through our highly-developed online and mobile business, special in-store events and engaging customer service, we are dedicated to enhancing the overall shopping experience for our customers. Which is why we are excited to expand our off-price concept, Macy's Backstage, to Michigan, which was designed for the fashion savvy and cost conscious shopper who loves bargain hunting. In total, Macy's will be adding approximately 30 in-store locations this year, including the three Backstage stores in metro Detroit.
Q: What else do you want people to know about the shopping experience at Macy's Backstage?
A: Macy's Backstage provides another option to our customer – fashion at great value in a smaller more casual environment.  It provides a great selection for the "every-day special occasions" such as a gift for the teacher or hostess, etc. It's a perfect complement to the Macy's department store and becomes a one-stop shop. Merchandise is ordered in smaller quantities and more often creating a rotating assortment. Backstage offers a great selection of fashion forward merchandise for men, women, and children while including an expanded assortment of beauty brands, jewelry, designer handbags as well as adding categories such as gourmet foods, home décor, toys, kid's shoes and electronics. The Backstage store will have a designated space in the store called "Center Stage" where it will feature new merchandise and trends, mixing fashion, home and whimsical items. The price is already marked at its lowest (no coupons).